Would you like to know what is D1 basketball and how it is different from D2 basketball? We know that it is essential to know the differences if you are a basketball fan or player trying to decide where to go to school. We will thoroughly explain the differences in today's article for you.
What is D1 Basketball?
The NCAA Division 1 college basketball is, by far, the most competitive and talent-filled college basketball in the country. Basketball players in the NCAA Division 1 are more skilled and focused on basketball than the other Divisions. Schools in the NCAA Division 1 are also more funded, have better facilities, and have larger student bodies.
There are currently 353 teams playing in the NCAA Division 1, however, they are not all on the same talent level. These teams are further divided into 32 conferences. NJIT was the last team to teams play as an independent, not representing a conference. This was in 2015.
Division 1 college coaches and scouts try to get the most talented and skilled players from high schools, camps, and leagues they visit.
Division 1 scholarships are very hard to come by as there is so much competition from high school graduates and overseas players. Division 1 basketball players have a higher chance of getting drafted or playing overseas than Division 2 players. So, how many players are on a D1 basketball team? A team usually have a 15 man roster and 13 active players per game.
Here is the NCAA divisions list for Division 1:
Metro Atlantic Athletic Conference
Mid-Eastern Athletic Conference
Southwestern Athletic Conference

What are the Top D1 Basketball Schools?
Unlike the NBA, where players sign multi-year contracts that can determine a franchise's success over a long period, college basketball is a league where players don't always spend more than a few years with a team before going professional.
This means that a team in top form and a top-10 seeded team this year may not necessarily remain at that level the following year because of the talent available. Some teams are predominantly great at recruiting and have consistently attracted amazing players coming out of high school, but this is not always the case.
For our list of top D1 basketball schools, we are going to focus on teams that have demonstrated their greatness over the history of the NCAA and not just based on their current rosters.
Each year the best Division 1 basketball team in the NCAA is determined by the NCAA Division 1 men's basketball tournament, also known as March Madness. This tournament is a single-elimination tournament that is usually played in the spring and consists of 68 college teams from Division 1. The Division 1 basketball school that won this title most recently is Virginia. The team with the most titles is UCLA. 
UCLA has 11 titles in the NCAA Division 1 basketball tournament, making them arguably the best college basketball team. Of the 11 titles won by UCLA, John Wooden coached 10 of these championship teams. The UCLA Bruins won nine titles from 1964 to 1973 and then again in 1975 and 1995. They were placed second twice in the history of the tournament in 1980 and 2006. They have managed to make it to the Final Four 18 times.
Some of the most notable UCLA players of the past include Kareem Abdul-Jabbar, Gail Goodrich, Reggie Miller, Jamaal Wilkes, and Bill Walton. Three UCLA Bruins coaches were inducted into the Naismith Memorial Basketball Hall of Fame. They are Larry Brown, Denny Crum, and John Wooden.
The Kentucky Wildcats is another top tier NCAA Division 1 basketball team. This team has the record for the most NCAA tournament appearances with 59, and they have won the most games in the NCAA tournament with a hundred and thirty-one out of a total record of 184. The Kentucky Wildcats are tied for second place all-time with UCLA in Final Four appearances with 17.
The Kentucky Wildcats also won the national invitation tournament in 1946 and 1976. Kentucky's basketball program leads all schools in the country with 20, 31 and 35 win seasons. Some of the most famous Kentucky Wildcats today include John Wall, Anthony Davis, Karl Anthony Towns, Pat Riley, Louie Dampier, Tayshaun Prince, and DeMarcus Cousins. 
The next great team on our list of greatest NCAA Division 1 basketball teams would be the North Carolina Tar Heels. This team represents the University of North Carolina. North Carolina's basketball team has won seven national championships from 1924 to 2017. This puts them as the third most all-time at tournament champions behind UCLA and Kentucky.
The North Carolina Tar Heels play in the Atlantic Coast Conference and have won 21 regular-season championships. The North Carolina Tar Heels became the second basketball team in the NCAA to reach 2,000 wins on March 2nd of 2010, and this team has averaged more wins per season played than all other college basketball teams in the country.
North Carolina appeared in a record 20 NCAA tournament final fours. Some of the most notable players to have played in the NBA once played for the Tar Heels. This list includes James Worthy, Bob McAdoo, Vince Carter, and Michael Jordan.
Duke University has earned its way on our list of top NCAA Division 1 basketball teams by winning five NCAA championships, which places them fourth all-time, tied with Indiana. Duke's Blue Devils men's basketball team has appeared in 11 championship games, (third all-time), 16 final fours (fourth on the list behind North Carolina), and has the NCAA record tournament winning percentage at .755. Thirty-six players that played for the Duke Blue Devils were named all Americans, and the fourteen were named Academic All-Americans.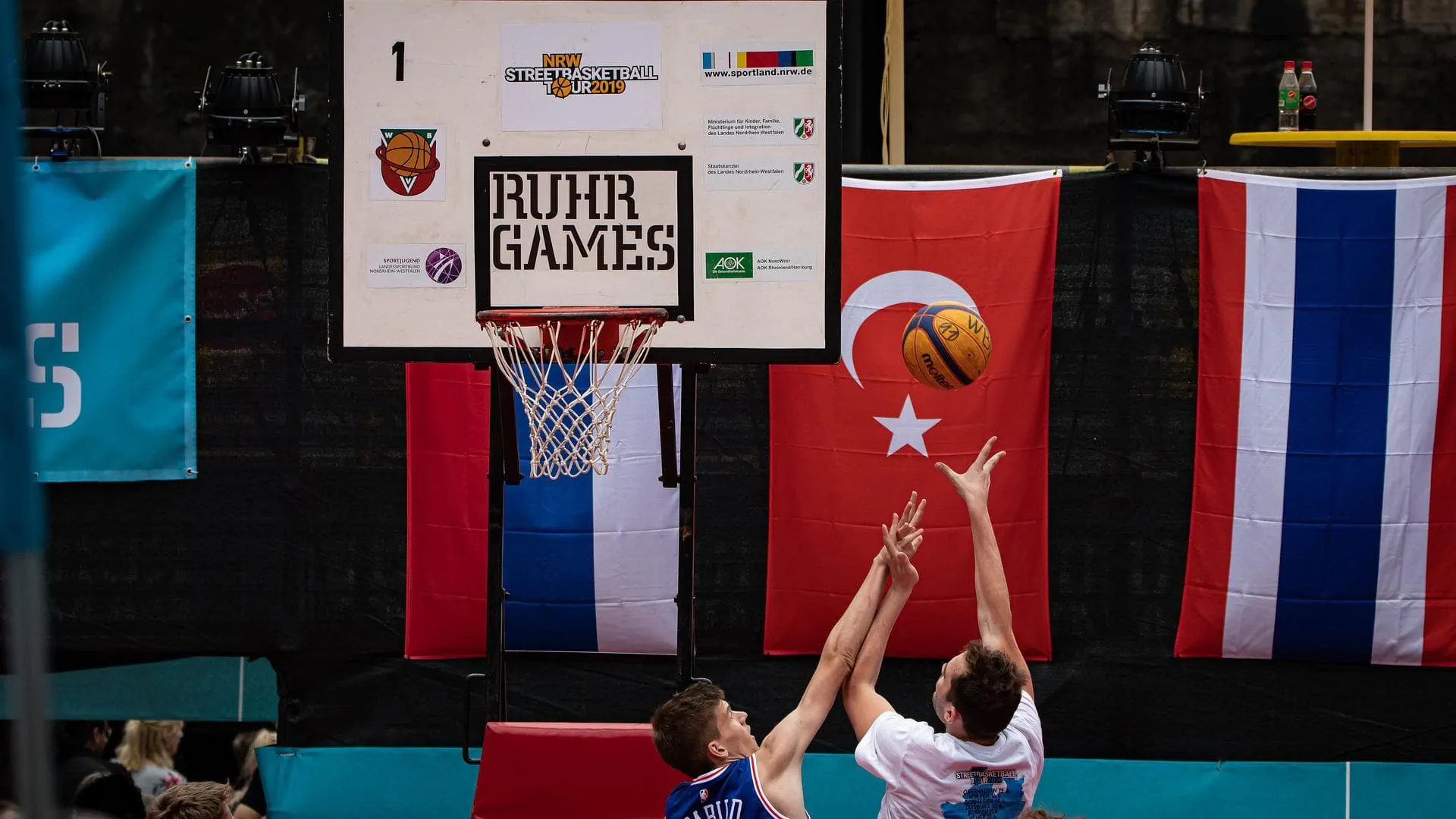 Duke has won the Atlantic Coast Conference championships a record of 21 times and has 19 regular-season titles. Some of the most notable Blue Devils include Zion Williamson, Grant Hill, Shane Battier, Chris Duhon, Brandon Ingram, and JJ Redick.
The Indiana Hoosiers men's basketball team is a team you don't hear about too often, but they are one of the best basketball teams in the NCAA Division 1 in terms of NCAA championships. Indiana has five NCAA championships from 1940 to 1987. They are a part of the Big Ten Conference and have won 22 Big Ten conference championships.
Even though their last NCAA Championship was in 1987, they boast the last undefeated NCAA champion's record. They have been to the Sweet 16 tournament 22 times and were the tournament's runner-up in 2002. Some of the most notable players that played at Indiana include Victor Oladipo, Kent Benson, Scott May, and Calbert Cheaney.
The UConn Huskies are the next winningest NCAA tournament champions. They have won the tournament four times, and this is the sixth-most of all time. The UConn Huskies play in the Big East and are currently coached by Dan Hurley.
In addition to their four championships, the UConn Huskies have made it to the Final Four a total of 5 times and have been to the NCAA tournament sweet sixteen 18 times. In their local Big East tournament, the University of Connecticut is tied with Georgetown for the most championships at 7 championships.
Some of the great players that went on to the NBA after they left the University of Connecticut include Clifford Robinson, Ben Gordon, Rudy Gay, Kemba Walker, Emeka Okafor, Richard Hamilton, and Ray Allen. The last time the UConn Huskies won the NCAA tournament Championship was in 2014. The first time they won this Championship was in 1999.
The next traditionally great basketball team in the NCAA Division 1 league is the Kansas Jayhawks. The Kansas Jayhawks have been representing the University of Kansas since 1898 and are coached by Bill Self. The Jayhawks play in the Big 12 Conference and have won the conference a total of 19 times, a number which leads the nation.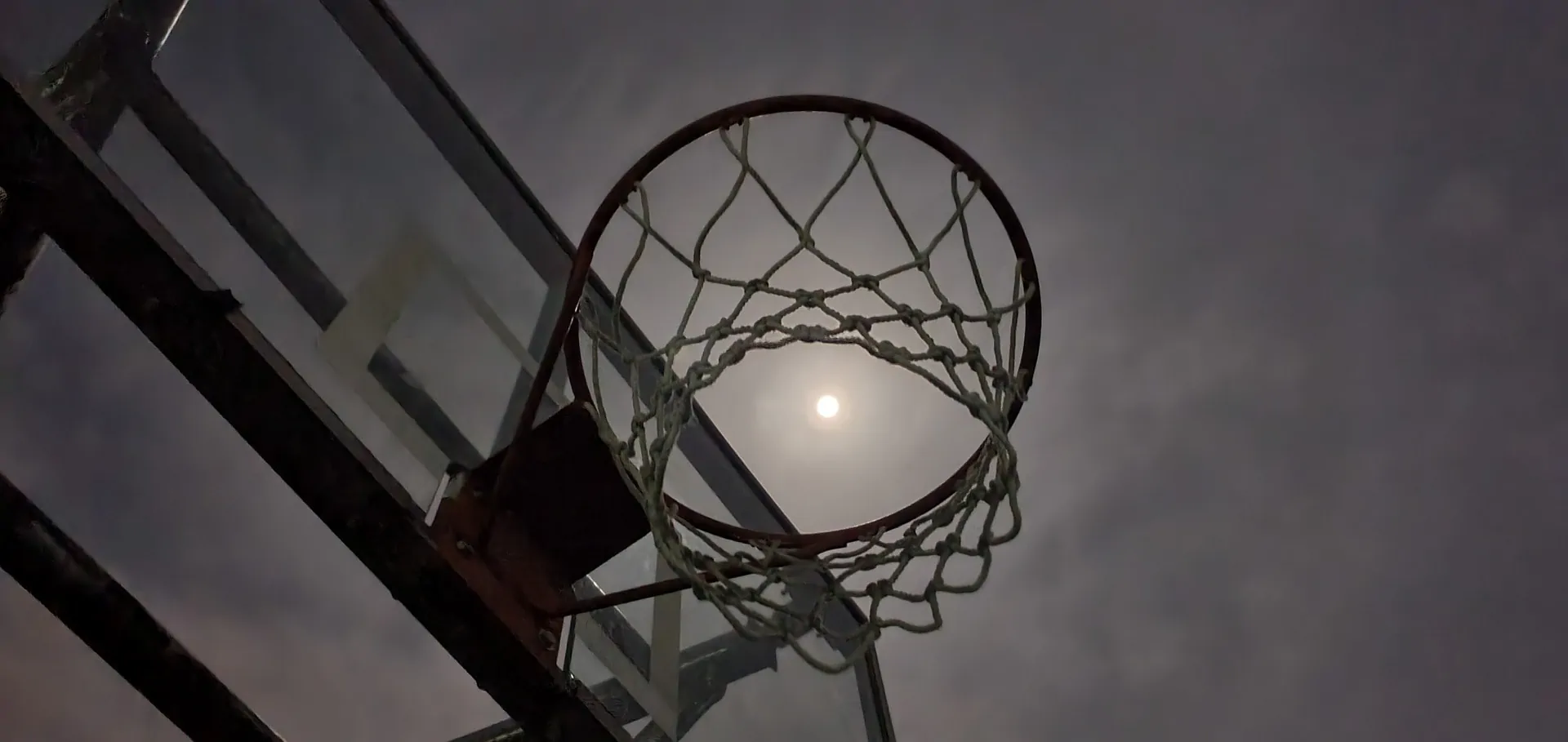 Of the 19 Conference titles, 14 have been consecutive victories, which is another record. Outside of the Big 12 Conference, the Kansas Jayhawks have won the NCAA tournament Championship five times and have been placed second in the Championships six times.
The Kansas Jayhawks have the record for the most consecutive tournament appearances with 30 straight appearances. This record is still ongoing. They include Clyde Lovellette, Kirk Hinrich, Drew Gooden, Wilt Chamberlain, Gale Gordon, Bill Bridges, Danny Manning, and Paul Pierce.
The last team on or list of greatness today is the Villanova Wildcats that represents Villanova University. The team plays in the Big East conference and is coached by Jay Wright, who is in his 19th season as a coach. The Wildcats have won3 national championships. They won in 1985, 2016, and the most recently in 2018.
Despite being the 8th seed in 1985 they managed to win the title as the lowest seed ever to win. The Villanova University Wildcats managed to make the final four 6 times and were placed second once. The team has also won the Big East regular-season championship a total of 13 times.
A few well-known basketball players won championships in the NBA that once played for the Villanova Wildcats. Some of these are Kyle Lowry, who currently plays for the Toronto Raptors, Wali Jones, and Bill Melchionni.
What is D2 Basketball?
The NCAA Division 2 basketball league is a competition that is considered to be second-tier behind the NCAA Division 1. NCAA Division 2 basketball is not as heavily funded as the NCAA Division 1, and there aren't as many scholarship opportunities either.
Even though the NCAA Division 2 basketball league is not as heavily funded as the NCAA Division 1 and it does not receive as much media focus, it is a better league than the D3 basketball league. The NCAA Division 2 league is basically a middle league when all three are compared. NCAA Division 2 athletes are not as good as Division 1 athletes, but they are usually more skilled and talented than athletes that play in Division 3.
The NCAA Division 2 league is a sweet spot for athletes that are looking for a balance between athletics and education. Before 1973, the NCAA Division 2 was apart of the schools that played in the College Division of the NCAA. After 1973, the league was reclassified into the numbered format, and a school that wanted to offer scholarships but not as many as Division 1 were classified into Division 2.
The talent level of the schools and their commitment to athletics also played a part in their reclassification. Players that are from Division 2 do not usually go on to play professional basketball on a large scale. A few Division 2 players made it into the NBA, and some others that went on to play professionally overseas, but this is not as widescale as Division 1 players.
There are currently just over 300 schools that participate in the NCAA Division 2 League. As you can see, this is slightly lower than the NCAA Division 1. The teams in the NCAA Division 2 are organized in twenty-four conferences. Here are the conferences of the NCAA Division 2:
California Collegiate Athletic Association
Central Atlantic Collegiate Conference
Central Intercollegiate Athletic Association
East Coast Conference
Great Lakes Intercollegiate Athletic Conference
Great Midwest Athletic Conference
Great Northwest Athletic Conference
Mid-America Intercollegiate Athletics Association
Northern Sun Intercollegiate Conference
Pennsylvania State Athletic Conference
Rocky Mountain Athletic Conference
Southern Intercollegiate Athletic Conference
How Many D2 Schools are There?
Three hundred twenty colleges participate in Division 2 sports. It is important to know that even though some colleges are technically Division 2, they participate in Division I for one or two sports. Division 2 colleges are generally smaller and have less funds available.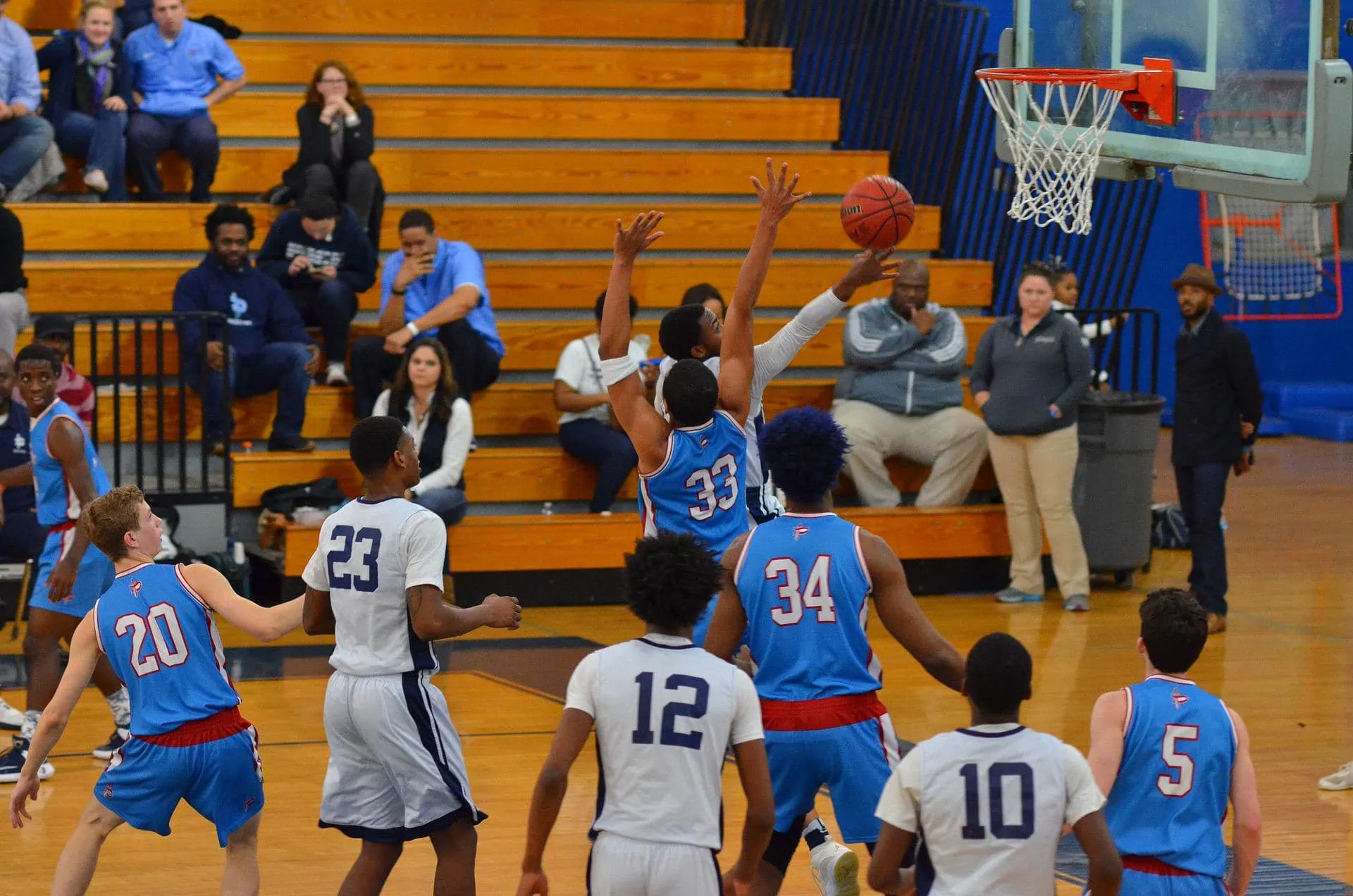 The athletes in Division 2 aren't usually as skilled or talented as Division 1 athletes. Usually, the scholarships available at the Division 2 schools are equivalency scholarships. This means that coaches are given a lump sum of scholarship funds, and they will choose how to distribute them as partial scholarships to their athletes. Here is a page that lists all the schools in NCAA Division 2.
What are the Differences Between Division 1 and Division 2?
There are a few things that separate NCAA Division I schools from Division 2 schools Apart from the school size and wallet. Let's take a look at them.
Skill level
The most skilled and talented athletes are part of the NCAA Division 1. NCAA Division schools do have talented and skilled athletes, but they aren't as good as Division I. Occasionally some athletes improve after they play in the NCAA Division 2 and they get opportunities to transfer to the NCAA Division 1.
Media coverage

The NCAA Division I's media coverage is a hundred times more than that of the NCAA Division 2. NCAA Division 1 basketball is almost as popular as the NBA in the US.
Number of schools and divisions
The NCAA Division 1 has 353 member schools divided into 32 conferences while the NCAA Division 2 has 320 schools divided into 24 conferences.
Can You Transfer from D2 to D1 Basketball?
Getting an opportunity to transfer from Division 2 to Division 1 is a lot of athlete's dream. Division 1 is the most prestigious and competitive basketball league in the country at the collegiate level, so many athletes who didn't get an opportunity to start their college careers in Division I are always trying to make the jump from Division 2 to a Division 1 school.
If a player transfers from Division 2 league to the NCAA Division 1, they must sit out one season before being eligible to play unless they are a graduate transfer.
Is D2 Better than D1 Basketball?
Division 2 basketball is competitive to a certain degree, but it is not as competitive or better than Division 1 basketball in skill level or talent.
Wrapping Things Up: D1 vs. D2 Basketball
The NCAA Division 1 is the Premier basketball league at the collegiate level in the country. The NCAA Division 2 is a second-tier college basketball league. NCAA Division 2 is a competitive league but cannot match the attention given to the NCAA Division 1. 
We've also written a guide on the difference between D2 and D3 basketball here.
If you found this helpful, you'll love our other basketball FAQ articles here.
More interesting basketball FAQ posts here:
> How Many Division 1 Basketball Teams are in the NCAA?
> When Do NCAA Basketball Rankings Come Out?
> What Do D1 Basketball Scouts Look For?
> What Do D2 Basketball Scouts Look For?
> What Do D3 Basketball Scouts Look For?
> How to Get Recruited for College Basketball