You think you've got a game, but every basketball coach has some version of the player they need.
Coaches need skilled kids to play hard and have 100% control over their game. However, D3 basketball is not all about skills; it also requires high grades and test scores. Coaches want a guarantee that a player can afford the school's tuition and fees and get accepted.
Since you're here, read on to learn more about D3 basketball.
What Do Division 3 Basketball Players Get?
In 1973 the National Collegiate Athletic Association (NCAA) was divided into three levels: Division I, Division II, and Division III. Division III has the most significant number of member schools, with over 400, composed of 80% private and 20% public. Division III schools cannot offer scholarships to athletes; Divisions I and II can.
The top 10 D3 men's basketball colleges are as follows:
| | | | |
| --- | --- | --- | --- |
| Rank | School | City and State | Conference |
| 1 | John Hopkins University | Baltimore, Maryland | Centennial Conference |
| 2 | Emory University | Atlanta, Georgia | University Athletic Association |
| 3 | Amherst College | Amherst, Massachusetts | New England Small College Athletic Conference |
| 4 | University of California | Santa Cruz, California | Coast-To-Coast Conference |
| 5 | California Institute of Technology | Pasadena, California | Southern California Intercollegiate Athletic Conference |
| 6 | Massachusetts Institute of Technology | Cambridge, Massachusetts | New England Men's and Women's Athletic Conference |
| 7 | Hamilton College | Clinton, New York | New England Small College Athletic Conference |
| 8 | Pomona – Pitzer Colleges | Claremont, California | Southern California Intercollegiate Athletic Conference |
| 9 | University of Chicago | Chicago, Illinois | Midwest Conference |
| 10 | Trinity University | San Antonio, Texas | Southern Collegiate Athletic Conference |
With limited exposure to media coverage, fans, and venue, D3 sports have been pictured as a tier-three of college athletics. The players are underrated, but that should not be the case.
Although the athletes play for smaller schools and are less recognized than the NCAA March Madness teams, NCAA's D3 is not lacking in top players and first-rate academic scholarships.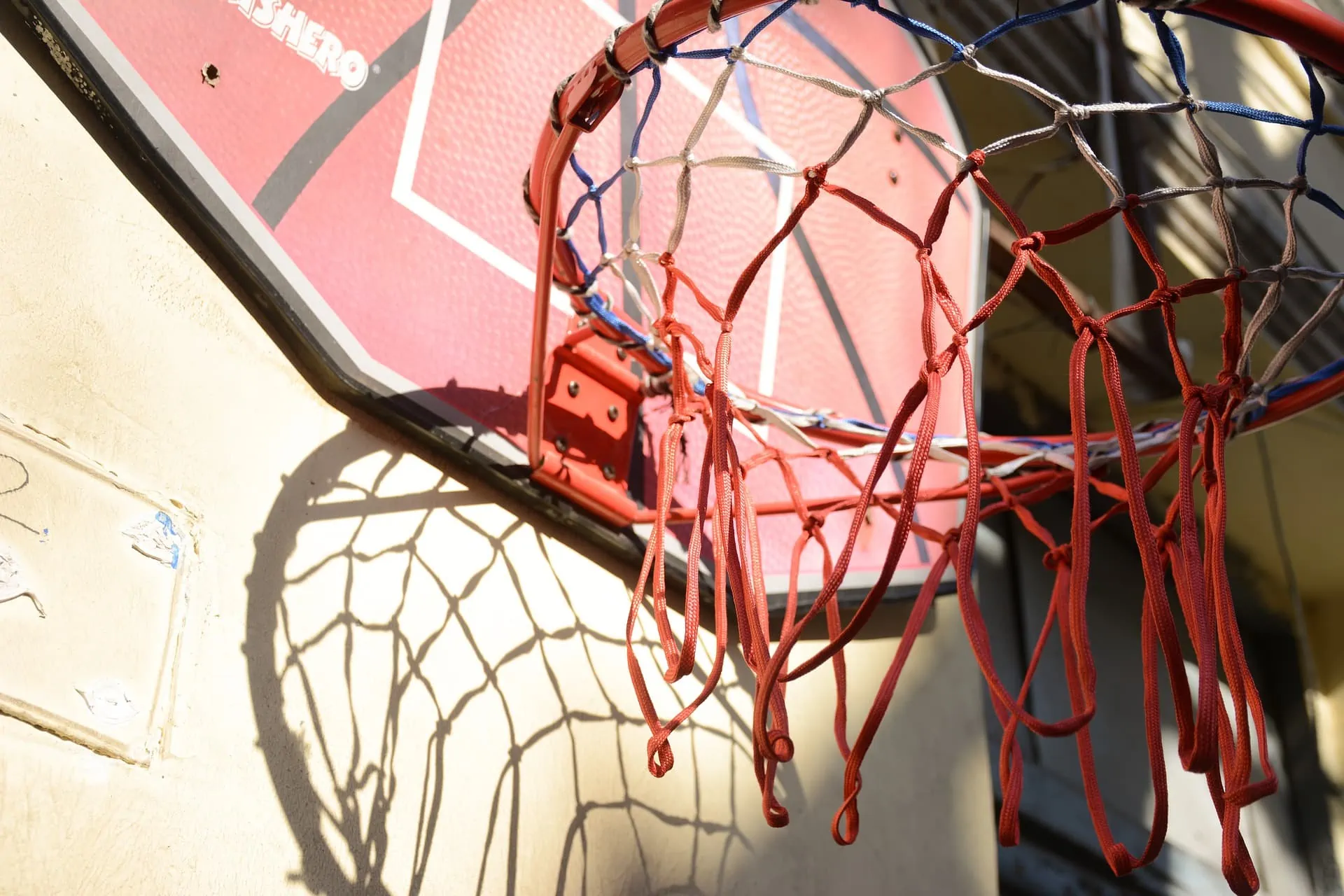 Here are some benefits of playing at a D3 school.
Competition is great
The skills and savvy of D3 players are as good, or even better, as any of the best D1 or D2 athletes.
Basketball games are filled with All-District or All-State players; fans get a treat from watching the best players do their stuff on the court. Competition is fierce from D III teams across the country. The roster is packed with athletes who are among the best in their high school or state.
Access to financial aid
There are no scholarships but tons of financial assistance to student-athletes. D3 schools offer plenty of academic, leadership, community service, and other need-based grants to deserving athletes.
An athlete with good grades and excellent SAT/ACT scores can earn a full-tuition scholarship while playing.
Intimate and focused environment
Typically, D3 schools offer private liberal art courses or programs specializing in the arts and sciences. Private schools or liberal arts colleges focus on a more interactive classroom setting and excellent student-to-faculty ratios. The small class sizes promote better grades and more student accountability.
As a D3 athlete, you are familiar with hundreds of thousands of students and alumni, which may come in handy later.
Has Any D3 Player Made It to the NBA?
D3 athletes aren't focused on making basketball a career. Only fewer players make it to the pro ranks. The best players try it for a couple of years and revert to everyday life; move on to work, or proceed to grad school. A small number tried to make a living from professional basketball, and here is a partial list of those who made it.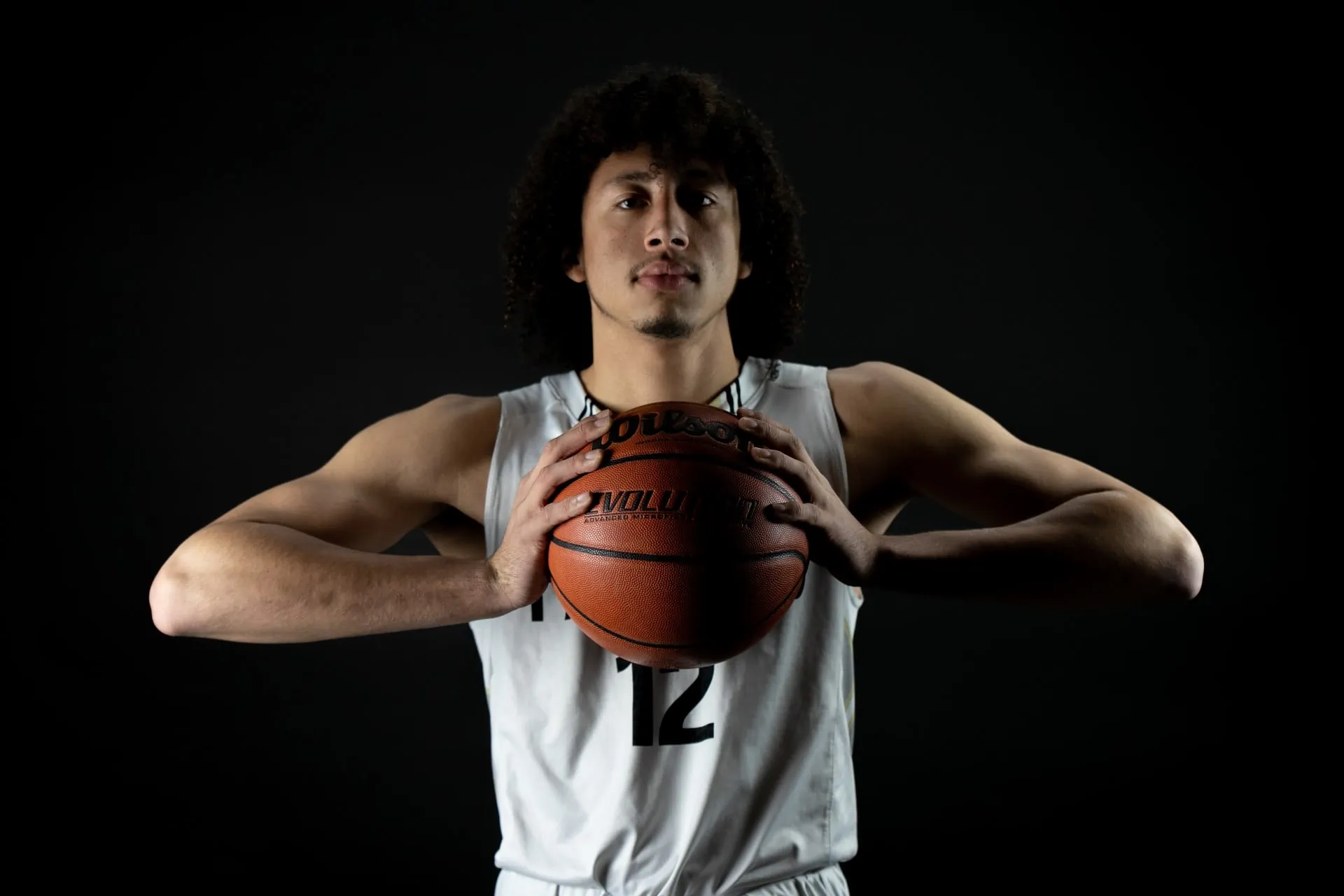 Devean George
Devean George, from Augsburg University, Minnesota, was the only D3 basketball player recruited in the first round of the 1999 NBA draft. George was taken by the LA Lakers as the 23rd overall pick and stayed with the team for seven seasons (1999-2006). His NBA playing career span 11 seasons, the last four with the Dallas Mavericks and the Golden State Warriors.
George wore three consecutive championship rings during the Lakers' run from 2000 to 2002.
Michael (Mike) Edward Harper
Mike Harper graduated from North Park, Chicago, and was the 56th overall pick in the third round of the 1980 NBA draft. Harper played in 123 games for two seasons (1080-82) with the Portland Trailblazers.
Jack Wayne Sikma
Jack Sikma is an alumnus of Illinois Wesleyan and was a first-round pick, selected eighth overall in the 1977 NBA draft by the old Seattle Supersonics. Sikma completed 14 seasons, with the last five (1986-1991) playing for the Milwaukee Bucks. His credentials include:
NBA Champion: 1979
Seven times NBA All-Star: 1979 to 1986
NBA All-Defensive Second Team: 1982
NBA All-Rookie First Team: 1978
Naismith Basketball Hall of Fame: 2019
Terry Porter
Terry Porter finished his studies at the University of Wisconsin-Stevens Point and was a first-round pick, 24th overall in the 1985 NBA draft. Porter played for 17 seasons (1985-2002), 10 with the Portland Trail Blazers and the rest with Minnesota Timberwolves, Miami Heat, and San Antonio Spurs.
Porter was twice selected as an All-Star (1991, 1993) and a recipient of the J. Walter Kennedy Citizenship Award in 1993.
Brad Stevens
Special mention to Brad Stevens from DePauw University, Indiana, who made it to the NBA not as a player but as a coach.
Stevens had no NBA basketball experience and made heads turn when he was tapped as the head coach of the Boston Celtics in 2013, which he held up to 2021. Stevens was successful as the brains behind the Celtics' NBA playoffs presence from 2014 to 2021, the top seed in the Eastern Conference in 2016-17, and appeared in the Eastern Conference Finals in 2017, 2018, and 2020.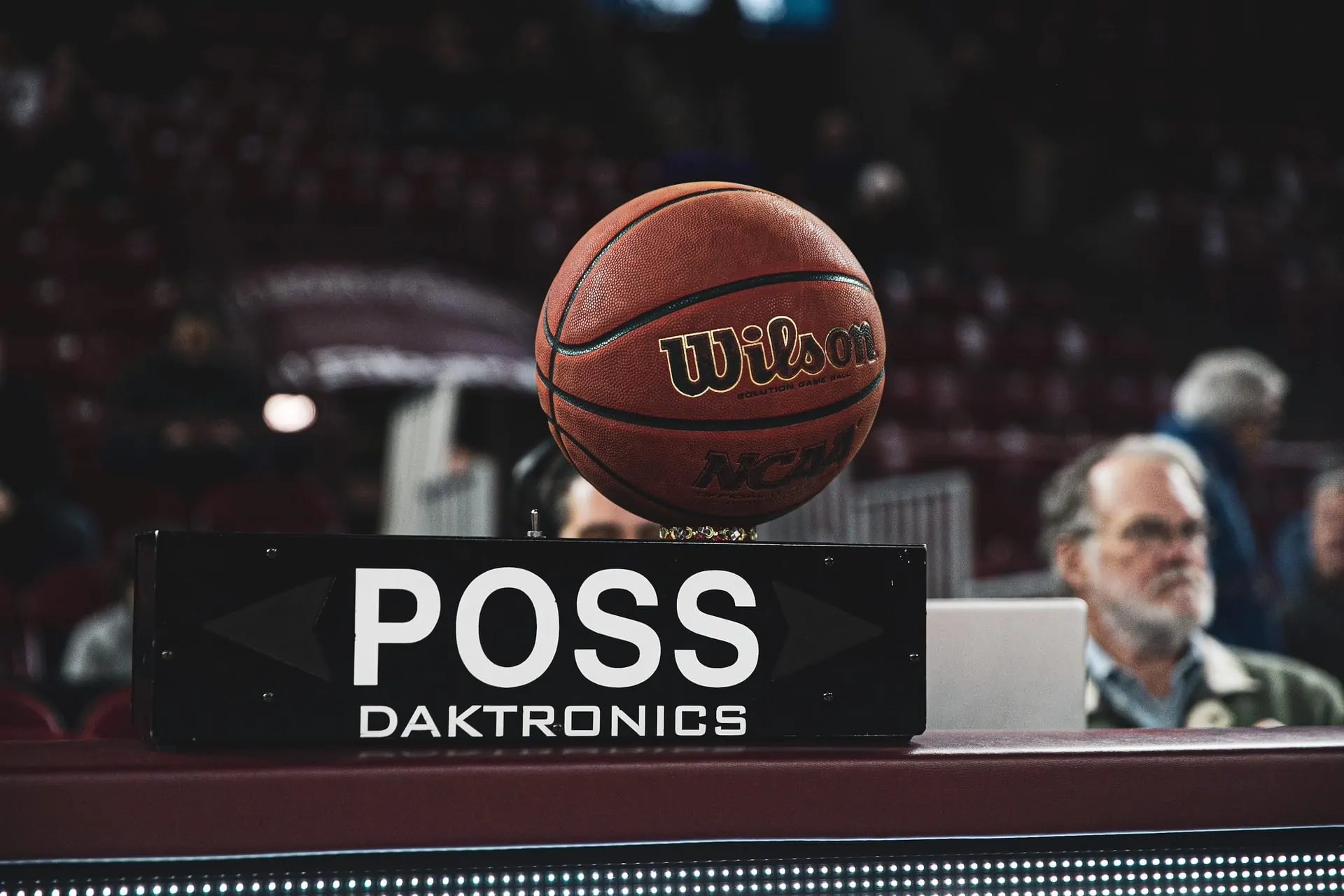 What Do D3 Scouts Look for in Basketball Players?
There are guidelines that college basketball coaches follow when evaluating prospects. These are not hard and fast requirements, and there are certain traits that a player lacks, but these are compensated by specific abilities in other departments that will help the team.
Physical characteristics
Scouts look for kids with height and body frame, athleticism, and toughness. The average size of a D3 basketball player is 6'3.5″, and the most common measurement is 6'5″. Fret not if your height is below this; the height for a shooting guard is 6'0," and a point guard is 5'10".
A player can develop athleticism through practice, experience, and discipline. Coaches can help nurture ball-handling, shooting, and other basics but not a player's natural abilities.
Coaches need tough, competitive players who won't buckle down against any competition.
Skillset
Coaches love shooters, but they also love dribblers and passers. Doing small things or doing what you do best on the court will make your coach smile.
Basketball smarts
Players with a high basketball IQ speak the basketball lingo. Ice for a ball screen, flare for an away screen, motion, or pack-line defense are some standard terms for a thinking player. He knows when to pass, shoot, dribble against opponents, etc.
Chris Paul (CP3) is one of the best basketball players with high basketball smarts. Paul's court generalship makes his team look good; he shoots and dribbles with his right or left hand, executes unexpected passes, and the coach can rest assured that he'll make the right plays during crunch time.
Academics
Academics at the D3 level are essential to college coaches. Players with high grades and test scores are a guarantee that coaches won't waste time on a student that can't afford school or get accepted.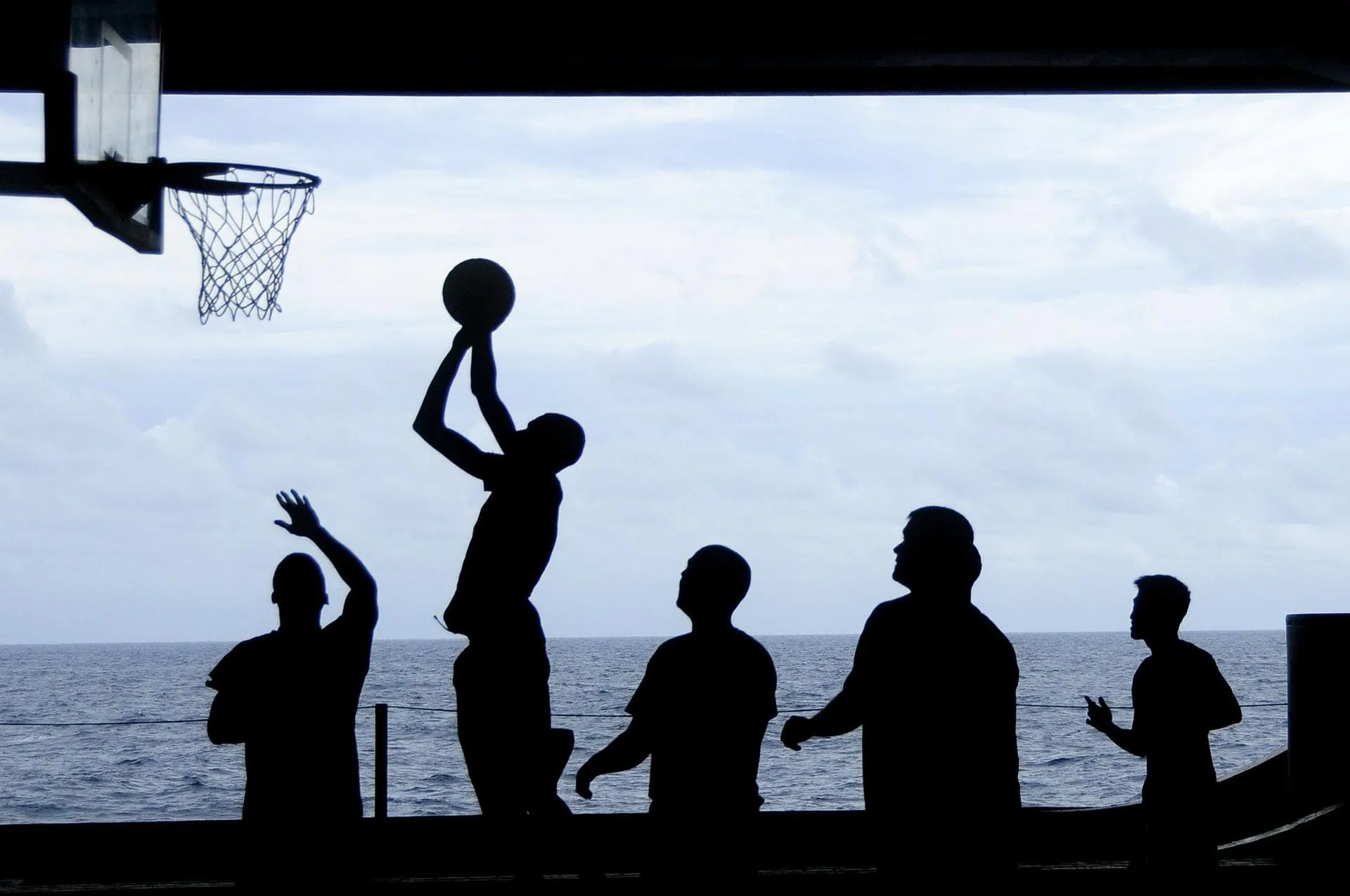 What Basketball Skills Are Needed to Play D3 Basketball?
When evaluating D3 basketball recruits, scouts go over a seemingly endless skills checklist. Only a handful of players get checkmarks in most of the boxes. Some make the grade because they can make up in other facets of the game.
Let us look at some of these skills for D3 basketball.
Athleticism
Athleticism requires filling a bucket with several physical basketball traits; some are:
A good leaper
Fast running in a straight line, but he must control speed when changing direction
Absorb an opponent's body contact
Make layups through traffic
Shooting
Basketball is a scoring game; you won't get much playing time with a poor shooting stroke. Shooting is an offensive weapon that will make it for the defensive team hard to catch up.
Versatility
The basketball game evolved. Gone were the days of role players; each player on the court should handle a variety of responsibilities. Big men on the court should be able to maneuver their way to the basket or shoot the 3-pointer.
Kevin "KD" Durant and Giannis "The Greek Freak" Antetokounmpo are some examples of today's breed of basketball players.
Character
A player's presence on the court goes beyond his physical abilities. Running up and down the court on offense and defense, communicating, and supporting teammates show character.
Scouts want players who are coachable to adjust to the system quicker.
Draymond Green from the Golden State Warriors communicates with his teammates, and it's like having Steve Kerr on the court. He contributes to all departments and motivates the team.
Wrapping Things Up: What Do D3 Basketball Scouts Look for?
You exceed the average height of a D3 basketball player of 6'3.5," and you have good play skills. You have the athleticism, right attitude, and versatility.
But D3 scouts look for high grades and test scores aside from basketball savvy. Coaches are guaranteed that the school will accept their prospects, and the school's tuition and fees won't hinder playing college basketball.
We hope you enjoyed this post! If you did, be sure to check out our other basketball FAQ articles here.
You might also be interested in our posts about:
> What Do D1 Basketball Scouts Look For?