There were nearly a million high school basketball players in the United States in 2018-19. It's only safe to say that that number should increase after four years. Less than 1% of these high school players go play Division 1 basketball. With these stats alone, there is no denying that the competition to go play D1 is very tough. Really, how hard is it to get a D1 basketball scholarship? Read on and find out.
What are the Chances of Getting a D1 Basketball Scholarship?
If you're aiming for a shot at a D1 basketball scholarship, here is a dose of reality for you. There are 351 D1 basketball teams all over the United States, and each is offering only 13 scholarships for their basketball team. That means there are only 1,141 D1 basketball scholarships in total.
However, the actual number is near 800 since 30% of those scholarships are taken by junior college or prep school players. Around 8 to 10% of these scholarships go to international prospects. That's precisely why Nikola Vucevic and Franz Wagner play college ball in the United States.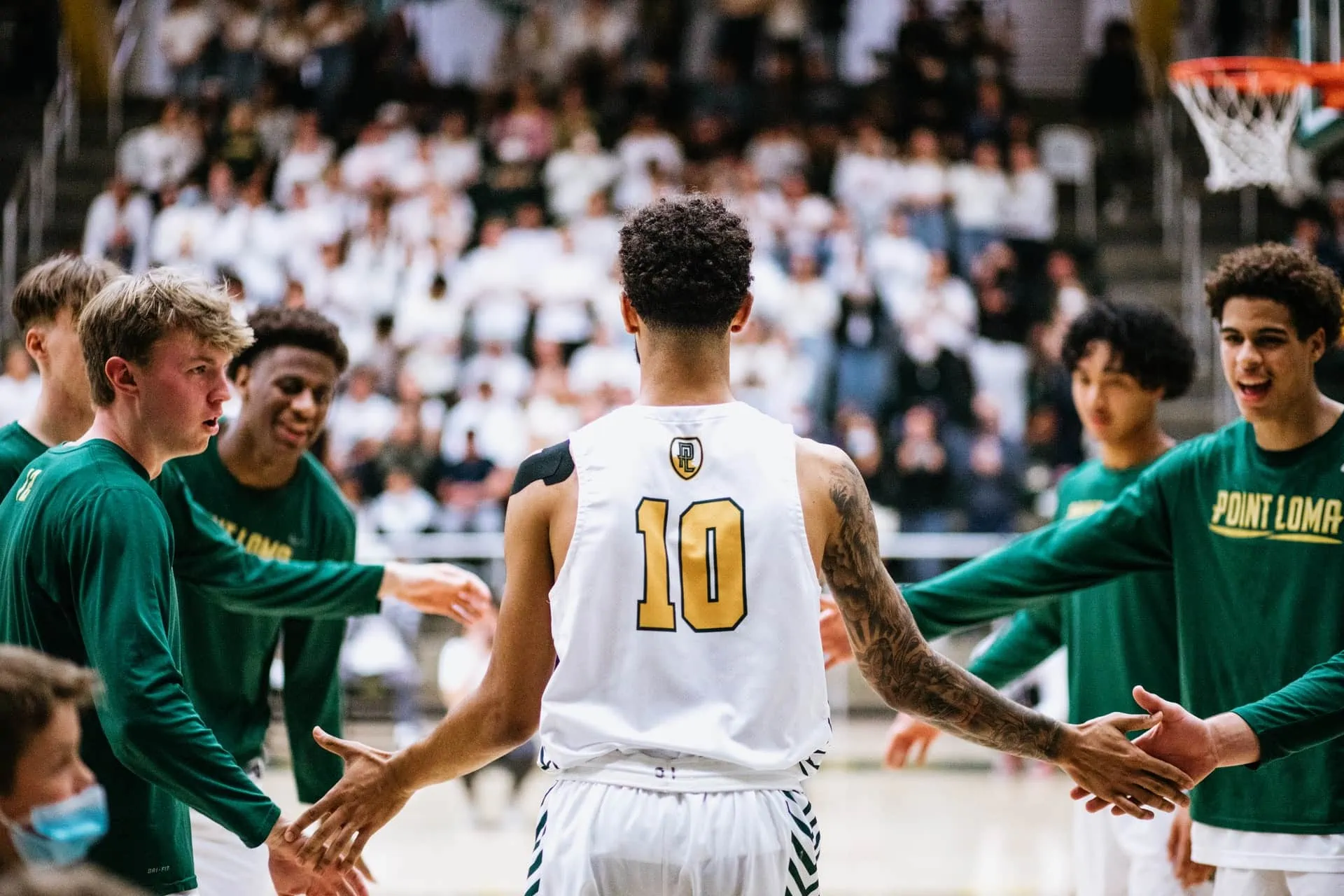 The math does not stop there. Give or take, there are about 154,600 high school basketball seniors that are vying for the remaining 686 scholarships. Where does that take you? An American high school senior only has a 0.4% chance of getting a D1 basketball scholarship. Now, if you're a tall high school senior, you have better overall odds than players 6-foot-5 and under. If you're the latter, your chances are reduced to 0.2%.
However, not all is lost. Division 2 schools offer 765 scholarships per year, while NAIA schools offer thousands of half or full scholarships. As a result, if you are a high school senior, your chances of receiving a college scholarship increase to around 1%. But since we're exclusively talking about D1 scholarships here, then you have to settle for less than 1%.
How Many D1 Basketball Scholarships Are Given Each Year?
NCAA Division 1 scholarship are scarce. Only about 1% of high school athletes will end up competing at this level. Each Division 1 men's basketball program is permitted to offer 13 D1 basketball scholarships per team. These are all full athletic scholarships.
These scholarships, known as headcount scholarships, cover all college expenses, such as tuition, housing, books, and so on. After the 13 scholarships have been awarded, additional athletes may join the team but will not be eligible for athletic aid.
According to Wikipedia, there are 350 schools that are full members of the 32 Division I basketball conferences. Seven more are transitioning from NCAA Division II, and one that is also transitioning from NCAA Division III and are now a Division I conference member. Each of these schools offers 13 full scholarships, so all in all, there are over 1,100 D1 basketball scholarships given each year.
What are the Limits to NCAA Basketball Scholarships?
According to NCAA basketball scholarship limits, D1 schools are required to offer only full scholarships. There are no partial scholarship models like in Division II programs.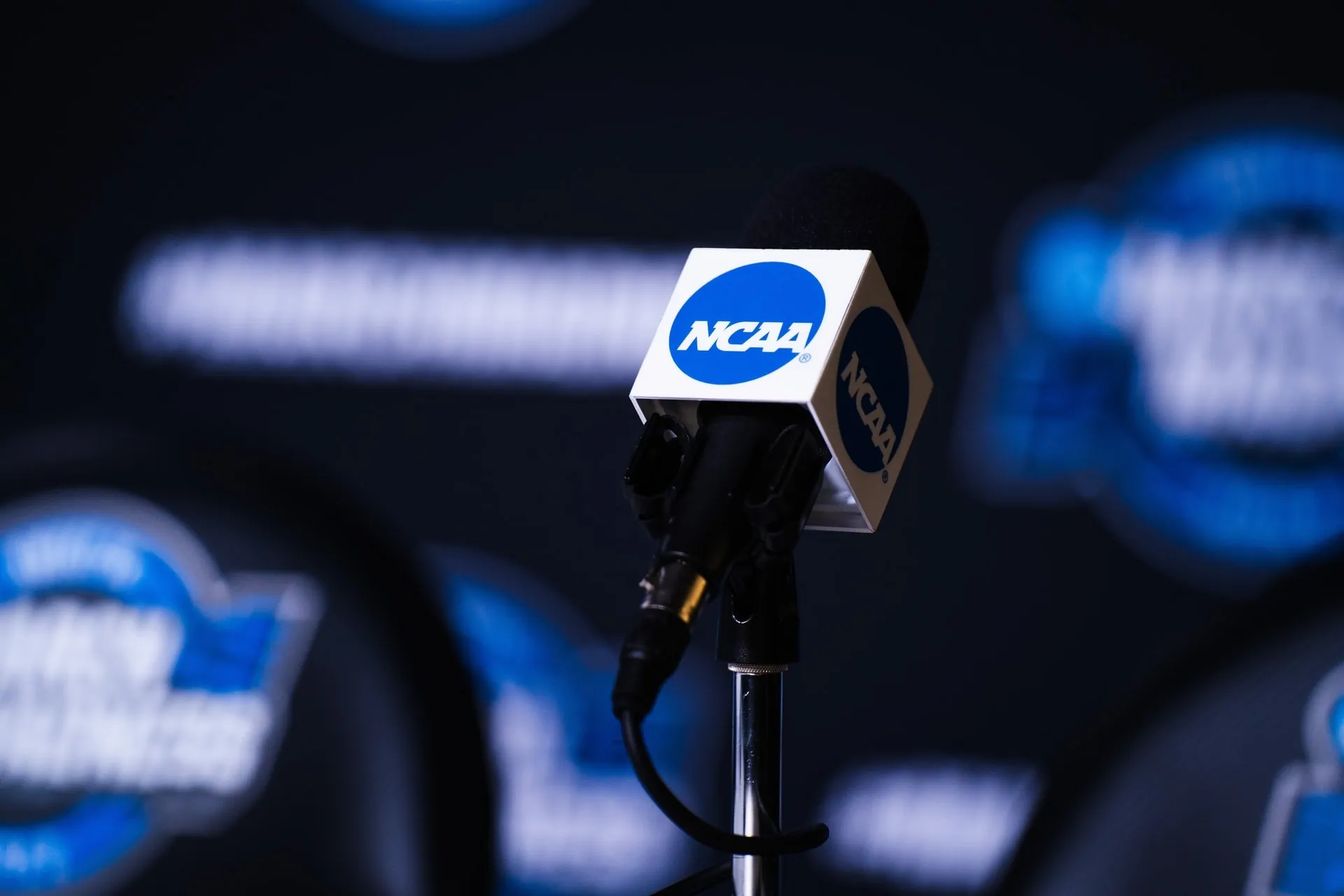 Men's programs are limited to 13 scholarships, whereas women's programs may offer 15 full scholarship players on their rosters. One interesting fact about full scholarship awards at the NJCAA D1 level is that the total offering includes transportation costs to and from the college once per year via the direct route.
College basketball recruits may be offered full or partial scholarships by the NCAA D2 and NAIA. While NCAA Division 3 schools are not permitted to offer athletic scholarships, all students registering to attend those institutions are eligible for academic and merit scholarships.
Considerable sums of funding for athletes from third parties on the basis of athletics are generally prohibited under NCAA rules. Students who receive financial aid that exceeds the NCAA's guidelines are no longer allowed to participate in collegiate sports.
The NCAA's rules for athletic awards are determined by the division of the school chosen by the student. Division III is the least competitive level, while Division I is the most competitive.
How to Qualify for a D1 Basketball Scholarship?
Most of the groundwork for recruiting is done early. That means coaches already have eyes on athletes as young as 12 years old. If a student-athlete wants to have a shot at a D1 basketball scholarship, then he must be on the coach's radar well before his senior year. Of course, young athletes should be head and shoulders above the others in terms of ability.
D1 basketball coaches typically find top recruits through AAU club teams, which roster top talent and compete on a national level. However, AAU basketball is by no means the only way to compete in college outside of Division 1. Playing in tournaments over the summer is an excellent way to gain coach exposure.
Another possibility is to attend a college-hosted elite camp. To maximize their chances of being evaluated, families should choose camps where the student-athlete is a good fit athletically and academically. Remember that academics are important to college coaches; they are students first and athletes second. Coaches don't want to be distracted by poor grades, so the athletes must be able to handle these themselves. The higher a recruit's GPA and test scores, the more doors open for them.
As a student-athlete, you must put some matters into your own hands. Control what you can control. You should make a highlight video, get game footage, and create an online profile with your stats and academic information. Of course, you may contact college coaches yourself. You can send them an introductory email, follow up when necessary, and notify coaches when they will be calling.
College basketball is unique in that student-athletes and coaches can communicate over the phone if the recruit initiates contact. That means coaches are not permitted to call recruits, but if a student-athlete works hard and contacts them by phone, coaches may speak with them. Take full advantage of this rule.
What if student-athletes aren't hearing back from coaches? Don't fret. It's possible that they're reaching out to programs that aren't a good fit for them. This is when families can rely on their high school or club coach to assist them in developing a plan moving forward.
In the end, how good do you have to be to play college basketball? Well, you have to be exceptional, to say the least. But remember that you can improve your basketball skills as long as you put in the work. Sometimes, coaches favor hard workers more than superstar-type ballers. You can only have so much firepower, but hustlers are just as essential to a winning team.
Alternatives to Playing D1 Basketball
Unlike before, D1 basketball, or college basketball for that matter, is not the only path leading to the NBA. Some notable prospects forgo securing D1 basketball scholarships and go the international route. LaMelo Ball and Terrence Ferguson played for the NBL before getting drafted. Others like Jonathan Kuminga and Jalen Green played for the G-League Ignite team.
Aside from these options, you may also enter the NBA even when playing Division II or III basketball. Devean George was selected 23rd overall and became a rotation player for three Lakers championship teams. Right now, there are no D2 or D3 players in the NBA, but remember that Scottie Pippen, Dennis Rodman, and Ben Wallace all played for Division II teams. It's unlikely, but it's possible.
Wrapping Things Up: How Hard is it to Get a D1 Basketball Scholarship?
Many young basketball players see playing Division 1 basketball as the best ticket to the NBA. While that may be generally true, just because you led your high school team in assists doesn't mean offers start pouring in. More often than not, you will have to do your due diligence to get attention. You probably have to play AAU or attend camps to get noticed. You must also initiate contact with basketball programs.
Granted, Division 1 basketball is not the only path leading to the NBA. Some, like Lamelo Ball and Terrance Ferguson, went to Australia's NBL to gain experience. Jalen Green and Jonathan Kuminga, both lottery picks in 2021, played with G-League's Ignite team. If you don't want to hustle it out competing for D1 basketball scholarships, you may consider this route.
With all these things considered, how hard is it to get a D1 basketball scholarship? When expressed in numbers, a high school player has a less than 1% chance of securing a D1 scholarship. To put that in perspective, over 150,000 high school basketball players compete for less than 700 roster spots. That's a tall task! Even so, if you want exposure and education, fighting for a D1 basketball scholarship is worth it.
We hope you enjoyed this post! If you did, be sure to check out our other basketball FAQ articles here.
You might also be interested in our posts about:
> How to Get a Basketball Scholarship
> How to Get Scouted in Basketball?