For young high school basketball players in the country, the dream is to play college basketball. Because of the national exposure and such, it takes you a step closer to the ultimate goal of playing in the NBA. But first things first, do you know how to get recruited for college basketball? If not, then we will be happy to point you in the right direction.
Well, before everything else, you have to be insanely good at basketball to get recruited for college basketball. If you're not, then maybe the first thing you should do is to improve your skills. There are millions of American and international high school basketball players gunning for thousands of scholarships, so you better make your blows count.
How Do College Basketball Recruiting Process Works?
College basketball recruiting happens when coaches identify potential players that can play for them, do evaluations, and then decide about the offers they are going to make. Recruiting may occur in many ways, including face-to-face visits, phone calls, or electronic means. Here is what a prospective recruit needs to understand: There is no clear-cut way of recruiting, and the steps of the recruitment "process" do not to be completed for you to move on to the next.
Sometimes, basketball college coaches might incorporate two steps at once. For instance, they may watch the game or a showcase of a possible recruit and make an evaluation on that very same day. And they may even skip everything and offer a scholarship if that's what they want! 
Of course, those are rare cases. More often than not, the coaches of basketball programs prefer refining their steps and going through the process. These processes would often prove to be long and drawn-out, often taking years. To give you an idea of how college basketball recruiting works, be familiar with these stages:
1. Colleges and universities generate interest by building a database of possible recruits.
This is often the first thing that schools do, and they achieve this by passing out camp invites, letters, and questionnaires to potential recruits. At this stage, coaches often look at raw numbers such as players' vital statistics (height, weight, rankings, per game averages, etc.) For some giant programs, this database could number into the thousands. 
Here are things you need to keep in mind:
Respond to every one of these letters, questionnaires, and emails promptly because it shows your character. 

Don't get too high on this initial contact. This is still not recruitment per se, but the school is merely gauging interest. 

Schools do contact potential recruits first, but make sure that you put your name out there for them. Compete in a stage where you know there will be scouts and coaches, build your brand in social media, and perhaps create a highlight mixtape.
2. Coaches Make Initial Evaluations
This is the part where they want to know more about your game. Do you prefer going one way over the other? Do you take possessions off on defense? Do you have the tendency to settle for jump shots? They may even contact your current coach to get a glimpse of how you train and how you are doing academically. The latter part is very critical since you obviously could not play college basketball if your grades are not up to par.
Here are things you need to keep in mind:
You are a student first and an athlete second. Ensure you have good grades, so there won't be any hiccups if you indeed get recruited.

At this point, college coaches are looking at thousands of profiles, so be sure that yours stand out. Properly format your videos and prepare your academic information in an organized manner. As they say, first impressions last.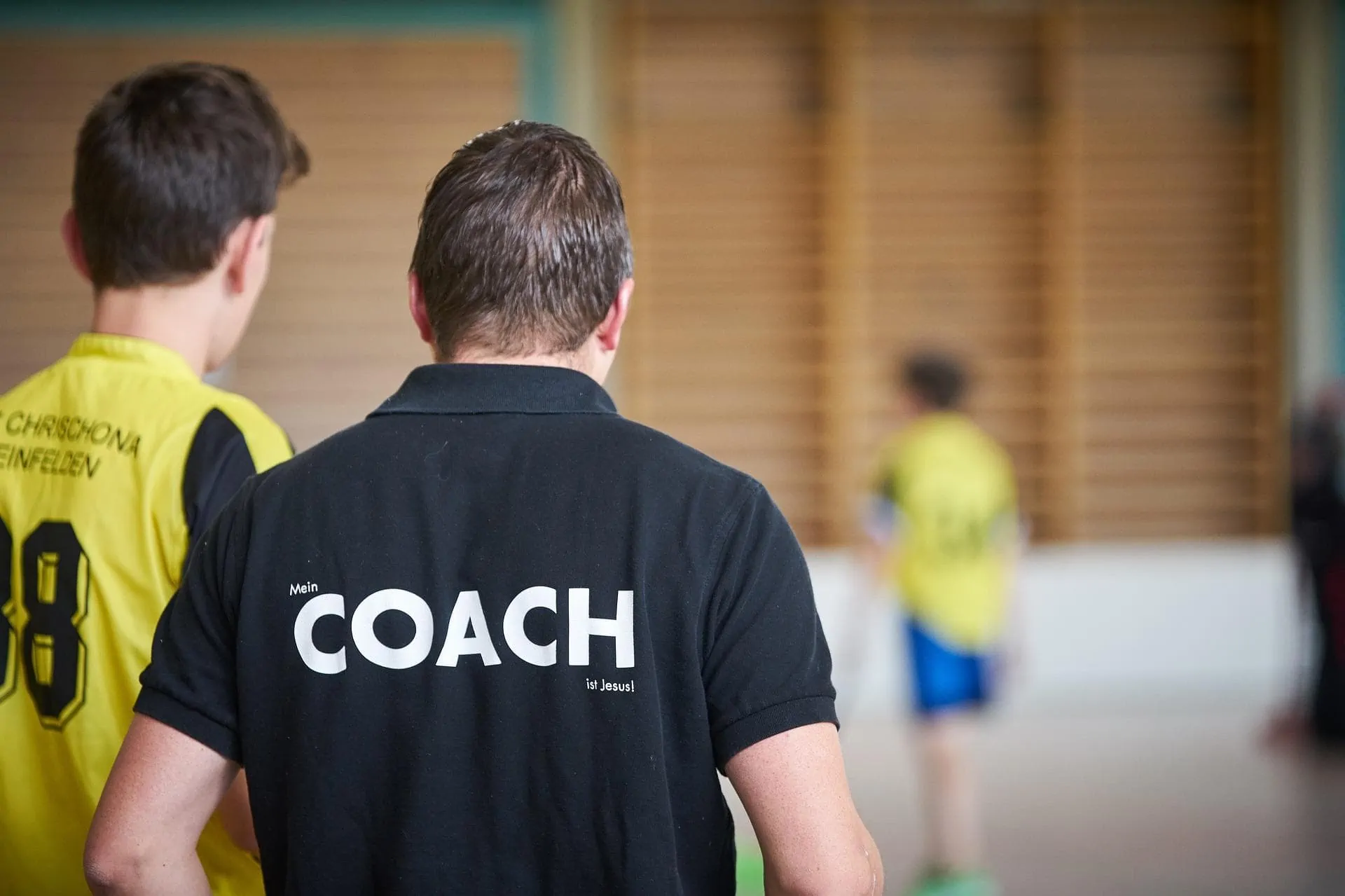 3. Hosting Visits and Contacting Your Family
For most of the families, this is where the real thing begins. As the recruit, you know that the school and the basketball coach are not just doing the leg work; there is genuine interest here. For the coaches, this is like the second part of the evaluation. For lack of a better term and analogy, this is like the hunter observing the prey on the latter's natural habitat. The basketball coach aims to know more about the character of the possible recruit as much as possible.
Here are things you need to keep in mind:
Some of these basketball coaches or school representatives came hundreds or even thousands of miles away. Do not make them feel that they left without having accomplished anything.

Ask as many questions about the program as you can. Make them put their best foot forward as much as yours. This is the time to return the favor, so to speak, in a good way.

This is the best time to know how the coach envisions incorporating you to the team. This would also mean that you should have a pretty good idea of what type of player you want yourself to be at this stage.
4. Verbal Offers and Commitments
This is the time when you know you have your dream already at hand. A simple yes, and you are already a college basketball player. As exciting as it is to get a verbal offer, this is also a very uncomfortable time for you and your family. Coaches often put ultimatums in their offers, so unless you're a top-flight recruit, you may not have the luxury of holding out on those scholarship offers.
Here are things you need to keep in mind:
Be prepared to make a decision in the time frame given to you. As mentioned, unless you're a top-50 recruit, there is no point in holding out your decision. 

Feelings of anxiety usually run strong, and you may overthink about not making the wrong decision. This is where you should do additional research about the coach and the program, coupled with the information you already have after talking to them in person.
5. Signing on the dotted line
After you commit and officially accept the scholarship offer, you are still getting continually evaluated by your coaches and possibly even pro scouts. Student-athletes may still lose their scholarship over some foolish things such as social media controversies and dropping grades. Keep your focus and stay on track.
Here are other things you need to keep in mind:
Schools do not often withdraw scholarship offers because it presents a messy situation, but they won't hesitate to do it if they have to.

Be responsible and stay out of trouble, all while making sure your grades are satisfactory.
When Does Basketball Recruiting Typically Start?
In the year 2020, the usual schedule of college basketball recruiting was postponed because of the CoVid-19 pandemic. The NCAA moved the date to September 30th and also adds another year of eligibility for seniors because of current circumstances.
Under normal conditions, student-athletes may receive recruiting materials after June 15th of their sophomore year. Official visits are not permitted until a potential recruit's junior year in high school. However, none of this may matter because the student-athlete can contact college coaches as long as the prospect initiates it.
What Do College Basketball Scouts Look for in a Player? What are the Requirements?
College basketball scouts and coaches take an excruciatingly long time to evaluate players, but there are qualities that they value the greatest. Let's go through some of them:
Consistency.

One SEC team valued this in the players and noted that he does not evaluate the players in only one game. He likes to know and see if they can maintain production over a lengthy period of time.

Athleticism.

Scouts do not only want to see athleticism but explosive athleticism. They want to see players with high vertical leaps, have lateral quickness, and ball handling speed.

Attitude.

The game of basketball has a lot of ups and downs as well as distractions, so attitude or character is a quality significantly valued by scouts. How does he react when everything is not going their way? How does he interact with his teammates and coaches? Is showing leadership qualities? Is he coachable? Is he a gym rat?

Basketball IQ.

Basketball scouts and coaches often refer to this as the "feel of the game." They seem to make the right decisions on the basketball court– when to pass, when to shoot, and when to rotate on defense.

Versatility.

Probably the biggest key in basketball nowadays, you can't find minutes if you're a one-trick pony. Of course, this is not an exact science, and being able to do different things may actually backfire in the long run. (Remember the adage "Jack of all trades, master of none?" Even so, the capability to play different positions and the ability to set yourself up and your teammates for scoring opportunities are valuable qualities to have.

Toughness.

Scouts like looking at players who are not afraid to mix it up and absorb contact. The penchant of diving for loose balls and how players react when benched can also be characterized as toughness.

Shooting.

Some college basketball players have been picked very high in drafts because of this attribute. The longer your range is, the more valuable you are. And it's not all about "shooting" per se. Does this shorter guard have a quick release on his shot? Is this big guy capable of punishing sagging defenses by knocking down an open 18-footer?

Body frame.

In this day and age, basketball prospects are broken down like a guinea pig in a laboratory. One of the things scouts analyze is a prospect's body type. Is his body type capable of supporting more muscle? Has he already developed muscularity?

Motor and Court Awareness.

Someone who has a high motor means he does not take plays off. He just pushes and pushes tirelessly. Someone with court awareness knows what's happening all the time. These qualities allow players to go move without the ball and cut to the open spot almost instinctively. On defense, court awareness results in better team defense and cohesion.

Academics.

If you're taking care of your grades in school, this shows a certain level of maturity. Coaches and scouts want players who understand the value of education and how they can maximize their time in school to prepare for the rigors of life, whether that's in professional basketball or another field entirely.

Do You Have to Play AAU to Get Recruited?
No, playing in the AAU (Amateur Athletic Union) is not a prerequisite to get recruited for college basketball. There are instances where basketball players do not play AAU but still went on to have basketball scholarships and an NBA career. Two examples are Otto Porter, Jr., and Rui Hachimura. Even Kobe Bryant did not play AAU until he was 15 or 16 since he spent most of his childhood in Italy.
With that being said, AAU still plays a vital role in the college basketball recruiting process. Playing in the AAU circuit allows coaches and scouts to have an extended look at your game, and it will enable you to play against better competition.
Are There Tryouts for College Basketball?
Yes, there are tryouts for college basketball. However, only Division I schools are allowed to hold tryouts. Division II schools are allowed one practice or tryout only for a high-school senior enrolled in a term at the school other than the term in which the basketball season occurs. Division III schools are not afforded tryouts.
Generally, Division I college basketball tryouts are for high school seniors, junior college transfers, or four-year transfers who have already completed their basketball season. They must also be in the school for official or unofficial visits. 
What is a Basketball Walk On?
A basketball walk-on is a player allowed to join the team (perhaps college basketball) without a scholarship. That means you will have no financial aid from the school and have to pay the tuition like most students.
Unlike scholarship athletes, the walk-on's path is often more difficult. College basketball programs are committed to their scholarship players and may just use walk-ons to push the underperforming ones. Of course, if you are really good and the coach wants to win, you will be provided with the opportunity to play. 
Some NBA players that were walk-ons are Andre Drummond (UConn does not have enough scholarships), Mario West at Georgia Tech, Jeff Hornacek at Iowa State, and Scottie Pippen for Central Arkansas. In Pippen's case, he was not a walk-on player when he began, but as a walk-on equipment manager, which is even lower status.
9 Ways to Get Recruited for College Basketball
To get recruited for college basketball, you, as the student-athlete, have to do the heavy lifting. Talent, of course, should be there, but it's also essential to develop the on-court and off-court qualities that we mentioned a while back. For additional tips, here are more 7 more ways on how to get recruited for college basketball:
1. See which schools are best for you. This means taking into account what you want to study, and if the school has a good program for that course. Also, take into account what level of basketball you can play at.
2. If you have already come up with a list, research each one on their website or their Wikipedia page.
3. Rank the schools you have chosen. Put your ultimate dream school at #1, and then you're contingency option at #10. Number 2 to 9 are schools that piqued your interest and are more viable options than number 10.
4. Study the current varsity team. Who are the ones gone when it's your time to be a freshman? Will your game and position fit with theirs? Do you know anyone that plays there who can give you more input?
5. Send emails to the school on your wishlist. This should be a personalized letter that includes why you like their program, your test scores and GPA, your spring and AAU schedule (if applicable), and a three-minute highlight mix. It would also be best to ask them if they want your game films.
6. Call them on the phone after a couple of days. College basketball coaches are busy, and they may not even have time reading emails. The purpose of the call is to make the coach's life easy. Be respectful and offer to send them another email if your initial foray got deleted or buried.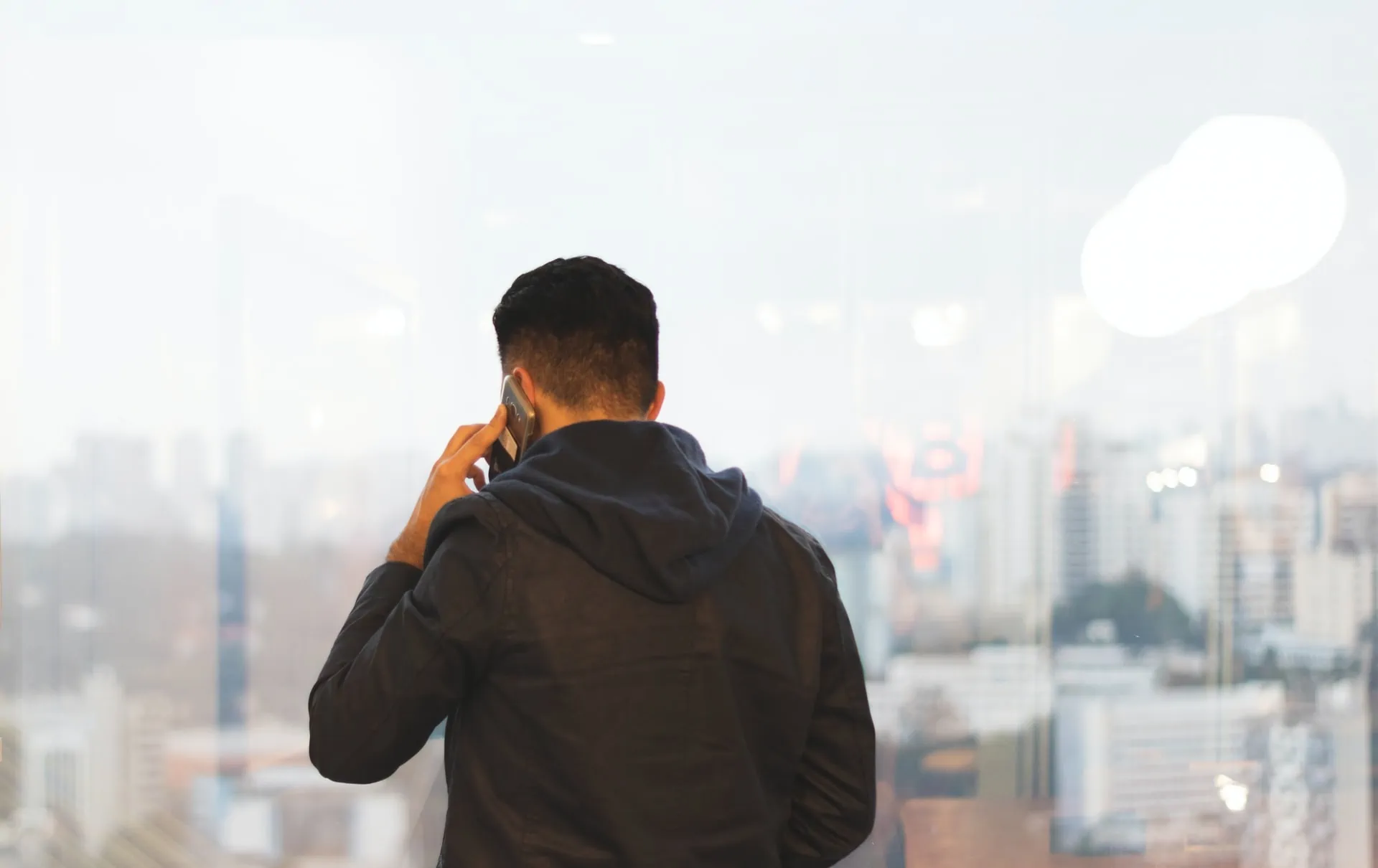 7. Take note of the important things in your conversion. Write down the specific information that may help you the next time you talk and ask for the next step that you need to do. Did they specifically ask for game film, or did they offer to call you back in a week? Write them down.
8. Do things that others wouldn't, and in this case, it would be sending a handwritten letter. Nobody at this day and age would do this, and you want your name to be remembered by these coaches. Believe it or not, this makes a good impression.
9. Repeat the process, and do not be discouraged.
Wrapping Things Up: How to Get Recruited for College Basketball
Millions of high school student-athletes in the United States and overseas want to avail of the 50,000 or so athletic scholarships offered in the country's colleges and universities. You don't like your chances? It's easy to get discouraged, but if playing basketball is your passion, do the initial legwork to give you an advantage over other student-athletes.
The college recruiting process is a brutal one, but make sure to keep in step. If you are insanely good at basketball, you may probably be on the radar of college programs. Still, do your due diligence by promptly answering emails, questionnaires, and letters. Make sure you have good grades because that's basically a window into your character.
Well, if you're not a blue-chip recruit, all is not over. You can do the legwork by compiling a list of your preferred schools, doing research on them, and then mustering up the courage to personally contact coaches via email and phone. Be prepared to do what it takes to set yourself apart from other student-athletes, perhaps even writing handwritten letters. Through all these, be respectful, gracious, and enjoy the process, no matter how hard it becomes.
There really is no secret on how to get recruited for college basketball or how to become a D1 basketball player. The recipe is to work hard and give it your all to become the best basketball player and the person you can be. Remember, basketball scouts and coaches value character a lot, too. That's the part where only you can teach that to yourself.
Did you find this helpful? Then also check out other basketball FAQ articles here.
> How Many Scholarships are There for D1 Basketball?
> How to Get a Basketball Scholarship
> When Do NCAA Basketball Rankings Come Out?