The NCAA Tournament is one of the most-awaited annual basketball events in the United States. How can you not? It's always a chance to follow your school, do a little scouting of the next fleet of NBA stars, or do both. But you may have already thought about this: How many Division 1 basketball teams are in the NCAA? 
We know that in the tournament alone, 64 teams occupy the seedings. And these 64 varsity teams came from 32 conferences. That alone should already give us a pretty good idea about NCAA Division 1 basketball teams. Let's get into the subject a little bit deeper.
What Makes a D1 School?
Before going deep on Division 1 basketball, let us throw the total number of teams first. There are actually 353 Division 1 basketball teams. Yes, you're not reading it wrong. It's that many. On average, there are 11 teams per conference, plus there are three more from Division II teams that are in the process of joining Division 1. 
Now, what is the basis of making a school part of Division 1? Here are some of the criteria:
Must field teams of seven sports for men and seven sports for women or six sports for men and eight for women. 

Must sponsor at least one male and one female sport for each of the playing seasons, which is in autumn, winter, and spring.

Aside from football and basketball, a D1 school must play out all or 100% of their games against Division 1 opponents.

Basketball teams must play at least two games against Division 1 opponents.

For men's basketball, 33% of the games must be played in their home arena.

Must meet the minimum criteria for financial aid awards and follow the maximum allowable financial aid awards for each sport.
Basically, Division 1 schools are just bigger than their D2 counterparts and can afford field teams in more sports, provide a budget for their student-athletes, and give out the most scholarships. All in all, there could be about 170,000 student-athletes under Division 1 of the NCAA and a total of over 6,000 teams across all sports.
What Colleges are in the NCAA Division 1?
As mentioned, there are around 350 Division 1 college basketball teams in the entire country (with the addition of three more teams). We could not possibly put them all here but we aim to include the most popular and the best D1 college basketball teams. Before the season ended unexpectedly because of the coronavirus pandemic, the most respected college basketball ranking bodies rated these teams in the top 25.
University of Kansas Jayhawks

Gonzaga University Bulldogs

University of Dayton Flyers

Florida State University Seminoles

Baylor University Bears

San Diego State University Aztecs

Creighton University Bluejays

University of Kentucky Wildcats

Michigan State University Spartans

Villanova University Wildcats

Duke University Blue Devils

University of Maryland Terrapins

University of Oregon Ducks

University of Louisville Cardinals

Seton Hall University Pirates

University of Virginia Cavaliers

University of Wisconsin Badgers

Brigham Young University Cougars

Ohio State University Buckeyes

Auburn University Tigers

University of Illinois Fighting Illini

University of Houston Cougars

Butler University Bulldogs

West Virginia University Mountaineers

University of Iowa Hawkeyes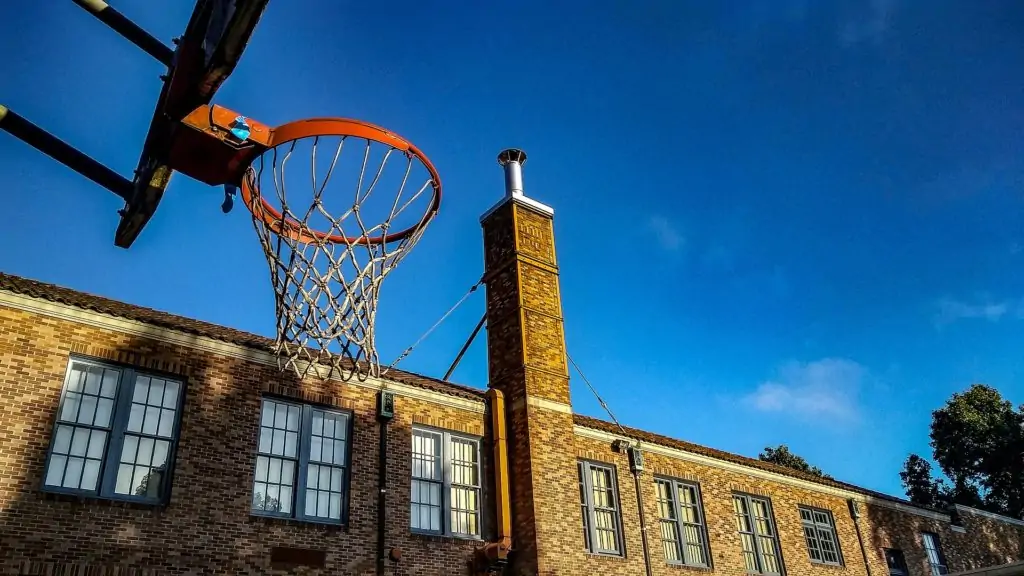 Most of these teams are some of the most popular college teams in the NCAA and this did not include other stellar schools like University of California Los Angeles (UCLA), University of North Carolina, University of Indiana, University of Arizona, Notre Dame University, and St. John's University. Incidentally, these teams are in the top 10 of the schools that produced the most NBA players.
If we go on the opposite end of the spectrum, some of the lesser-known Division I basketball schools include Presbyterian College, College of Charleston, College of William & Mary, Canisius College, Iona College, Marist College, and Merrimack College. College of the Holy Cross, La Salle University, and the University of Texas-El Paso have won NCAA championships in the 1940's. All in all, there have only been 36 schools that won NCAA basketball titles.
How Many Scholarships Does D1 Basketball Get?
Since Division 1 Basketball is a headcount sport, a team can only give 13 full-ride scholarships. So even though the average number of players on D1 basketball teams go up to 16, only 13 of them have full scholarships. In total, there are 5,522 basketball athletes in the division, but only 4,589 have full scholarships.
Which States Have the Most D1 Basketball Team?
If we're talking about NCAA Division 1 schools by state, there are only three states with at least 20 teams. These are California (24 teams), Texas (23), and New York (21). These states are also the most populous in the country, so it's not exactly a surprise why they sport the most Division 1 basketball teams. The next states that have the most D1 basketball teams are North Carolina (18), Virginia (14), Pennsylvania (14), Ohio (13), Illinois (13), Tennessee (12), and Indiana (10).
Other interesting random notes about D1 basketball:
The only state with no D1 basketball team is Alaska, although it has two D2 schools– the University of Alaska Anchorage Seawolves and the University of Alaska Nanooks.

There are over 5 million people in Minnesota, but it only has one Division 1 basketball team, the University of Minnesota Golden Gophers. That makes them the most populous state with only one or fewer D1 basketball teams.

The city with the most D1 basketball teams is Philadelphia with five. These are Villanova, La Salle, St. Joseph, Penn, and Temple.

The South Carolina city of Charleston has a population of around 130,000, but it has three D1 basketball teams. These are Charleston Southern University, The Citadel, and the College of Charleston.
Which States Have the Least D1 Basketball Team?
As mentioned, Alaska is the only state with no Division 1 basketball team. Additionally, four teams have only one D1 basketball team. These are Vermont, Minnesota, Maine, and Wyoming. After these four teams, the states that have only two D1 basketball programs are New Hampshire, West Virginia, North Dakota, South Dakota, Montana, New Mexico, and Nevada.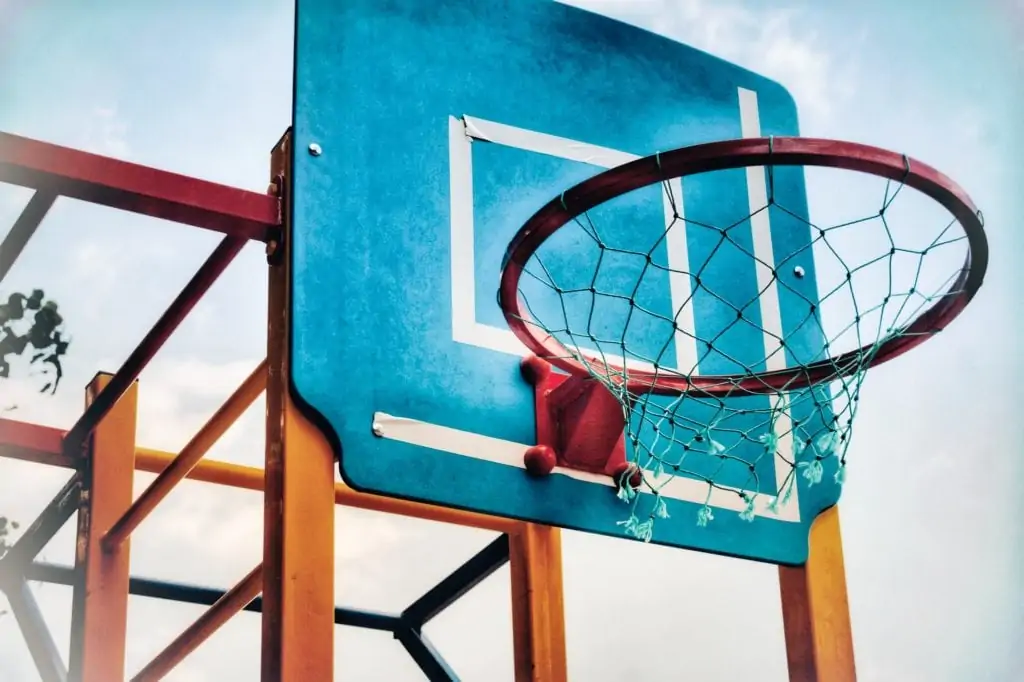 Several states have three D1 programs, and these are Kansas, Nebraska, and Idaho. Of all the states mentioned here among the ones with the least amount of D1 basketball teams, only two have captured a championship. These are Nevada (the University of Nevada- Las Vegas Runnin' Rebels in 1990) and Wyoming (University of Wyoming Cowboys in 1943).
Division 1 Basketball Teams with the Most Championships
Out of the 353 Division 1 college basketball teams, it's surprising that there are only 15 schools that held national championships. The NCAA Tournament was founded in 1939, so to think that only 15 schools have won it in 80 years, is kind of mind-boggling. Here are the schools with the most NCAA basketball titles:
1. UCLA (11). Won 11 championships but the last one came years ago, in 1995. Its titles won in 1967-1969 was when Lew Alcindor, later known as Kareem Abdul-Jabbar, was the main feature of the Bruins roster.
2. Kentucky (8). Eight championships with the last one in 2012, led by Anthony Davis, Michael Kidd-Gilchrist, and Terrence Jones.
3. North Carolina (6). The Tar Heels was famous for being Michael Jordan's school, and indeed, MJ brought a championship to Chapel Hill in 1982. The last one came just three years ago, in 2017, bannered by Theo Pinson and Justin Jackson.
4. Duke (5). The Tar Heels' crosstown rivals have won two championships in the last ten years. The 2010 team was littered with future NBA players such as Seth Curry, Miles and Mason Plumlee, Ryan Kelly, and Kyle Singler. The 2015 squad features Jahlil Okafor, Justise Winslow, Grayson Allen, Quinn Cook, and Tyus Jones.
5. Indiana (5). The Hoosiers haven't won anything in the past 30-odd years. The last championship came in 1987 with Keith Smart, Steve Alford, Dean Garrett, and Rick Calloway leading the way.
6. UConn (4). The Huskies have won three of their championships in the past 16 years. The last one was in 2014 under the leadership of coach Kevin Ollie. Three years before that, in 2011, a guy named Kemba Walker led UConn to the title, along with Jeremy Lamb and freshman Shabazz Napier. Napier was also the main guy in the 2014 championship team.
Division 1 Schools That Produced the Most NBA Players
It would be no surprise to see traditional powerhouses in this list, so if you ever dream of making it big, playing basketball under these programs is not a bad start.
1. Kentucky Wildcats (111). Kentucky trailed to the number 2 team in this list, but the influx of former Wildcats in recent years closed the gap and eventually took the lead. The program produced 111 NBA players all in all, and before the 2019-20 NBA season started, there were 28 former Wildcats in NBA rosters. That includes Anthony Davis, Devin Booker, and Eric Bledsoe.
2. UCLA Bruins (98). UCLA has produced the likes of Kareem Abdul-Jabbar, Reggie Miller, and Russell Westbrook. It seems like a couple of years ago, they had a comfortable personnel lead over Kentucky, but they relegated to second place in this list, which is not bad at all. Entering the 2019-20 NBA season, the Bruins have 14 representatives, including Westbrook, Kevin Love, the Holiday Brothers, Lonzo Ball, and Zach Lavine.
3. UNC Tar Heels (94). It's neck and neck between North Carolina and UCLA, but in the end, the Tar Heels were four bodies down. They have had outstanding players before than now (Michael Jordan, James Worthy, Rasheed Wallace, Vince Carter, to name a few), although Harrison Barnes, Danny Green, and Coby White aren't so bad. There are 14 former Tar Heels in the NBA right now.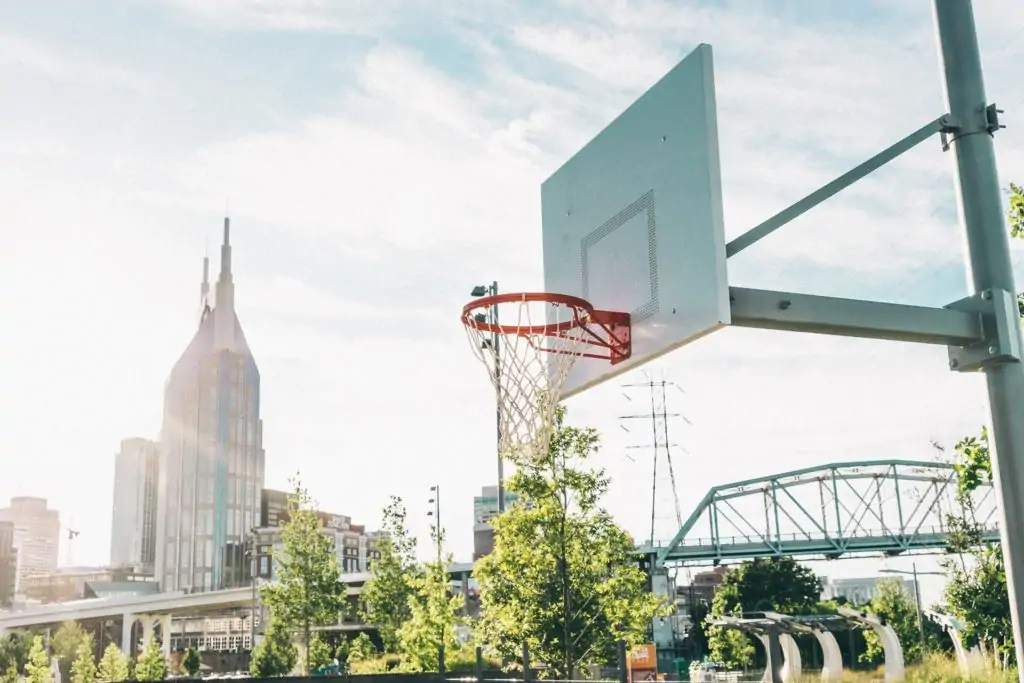 4. Duke Blue Devils (81). Duke is a powerhouse of a squad in the NCAA, and they have some of the most popular young players in the NBA right now. Kyrie Irving, Zion Williamson, RJ Barrett, Cam Reddish, and Marvin Bagley III are names that we can throw out there, and if we go further back, Grant Hill, Christian Laettner, and JJ Redick are all college basketball legends. If you skim through NBA rosters right now, you will see 29 former Blue Devils scattered all throughout.
5. Kansas Jayhawks (76). If the 2020 season did not end, the Jayhawks have as good a chance as any to win it all. Currently, they also boast a pretty good armada of players in the league. Joel Embiid, Andrew Wiggins, The Morris Twins, Devonte' Graham, to name a few, are some of the 11 former Jayhawks on current NBA rosters.
With these five programs alone, they already have 20% of all players on NBA rosters before the 2019-20 season. Isn't that amazing? If you meet an NBA player, there is a 1 in 5 chance he is from Kansas, Duke, UNC, UCLA, or Kentucky. That's what an excellent Division 1 program does to you.
Wrapping Things Up: How Many Division 1 Basketball Teams are in the NCAA?
NCAA Division 1 basketball is an ocean of talent. There are precisely 353 teams with well over 5,000 athletes and a total of 4,589 full scholarships given out. Well, of course, it's not easy to be categorized as a Division 1 school. The school needs to have the student workforce sponsor a lot of sports teams for both men and women, which means the institution should have the necessary funding to do it.
Without a doubt, NCAA Division 1 basketball is a source of great entertainment. All of the states, except Alaska, have at least one representative in there. California, Texas, and New York are three of the most populous states in the country– They have 68 Division 1 schools between them.
Coincidentally, UCLA did have the most NCAA championships with 11, followed by Kentucky (8), North Carolina (6), Duke (5), and Indiana (5). It's also quite a surprising note that in the 80-year history of the NCAA, only 36 schools boast national championships. Fifteen of them won at least two. For states with at least three Division 1 basketball teams, and there are 14 of them, only two have captured national titles. These are the University of Wyoming back in 1943 and the hip UNLV Runnin' Rebels back in 1990.
Needless to say, some of the recent champion NCAA Division 1 basketball teams like Kentucky, UCLA, North Carolina, and Kansas have produced 20% of current NBA players. These ranges from superstars like Anthony Davis, Joel Embiid, and Kyrie Irving to up-and-comers like Zion Williamson, RJ Barrett, and Coby White. So, if it occurs to you how many Division 1 basketball teams are in the NCAA, they are quite a lot. However, the programs right now that provide a strong basketball foundation are not as plenty.
Did you find this helpful? Then also check out other basketball FAQ articles here.
> Kansas NBA Players: Greatest of All Time
> Kentucky NBA Players: Greatest of All Time
> UCLA NBA Players: Greatest of All Time