Basketball has always been a tall man's game, but over the years, it's common to see guards who dominate. Among the latter is James Harden. Harden may not be the tallest player on the court, but statistically speaking, few have had more impact than him. He was one of the few basketball players who averaged over 30 points in three seasons. How tall is James Harden, really? You'll know the answer in a few moments.
What is James Harden's Height?
Harden is listed at 6 feet, 5 inches tall and weighing 220 pounds. James Harden's height without shoes is 6 feet and 4 inches. To put that in perspective, the average NBA player's height and weight are 6-foot-7 and 217 pounds. Therefore, "The Beard" is a couple of inches shorter than average but is also five pounds heavier. 
But here's the thing: Harden is more physically imposing than other guards. An average NBA point guard is 6-foot-3 and 191 pounds, and the average shooting guard is 6-foot-5, 205 pounds. 
His wingspan is also a weapon he could use at any time. The listed James Harden's wingspan is 6 feet, 11 inches. The average wingspan of a point guard in the NBA is 6-foot-6, while shooting guards are 6-foot-8. That means Harden's wingspan is a full five inches longer than an average point guard, which gives him a significant advantage.
As you can see, Harden's dimensions are undoubtedly bigger than an average NBA guard's. Put everything together, and you have a 6-foot-5, 220-pound point guard with a 6-foot-11 wingspan. With that frame, height, and heft, "The Beard" is able to do things that most guards couldn't. He could muscle his way into the basket and finish through contact. He can also mix it up inside and corral rebounds.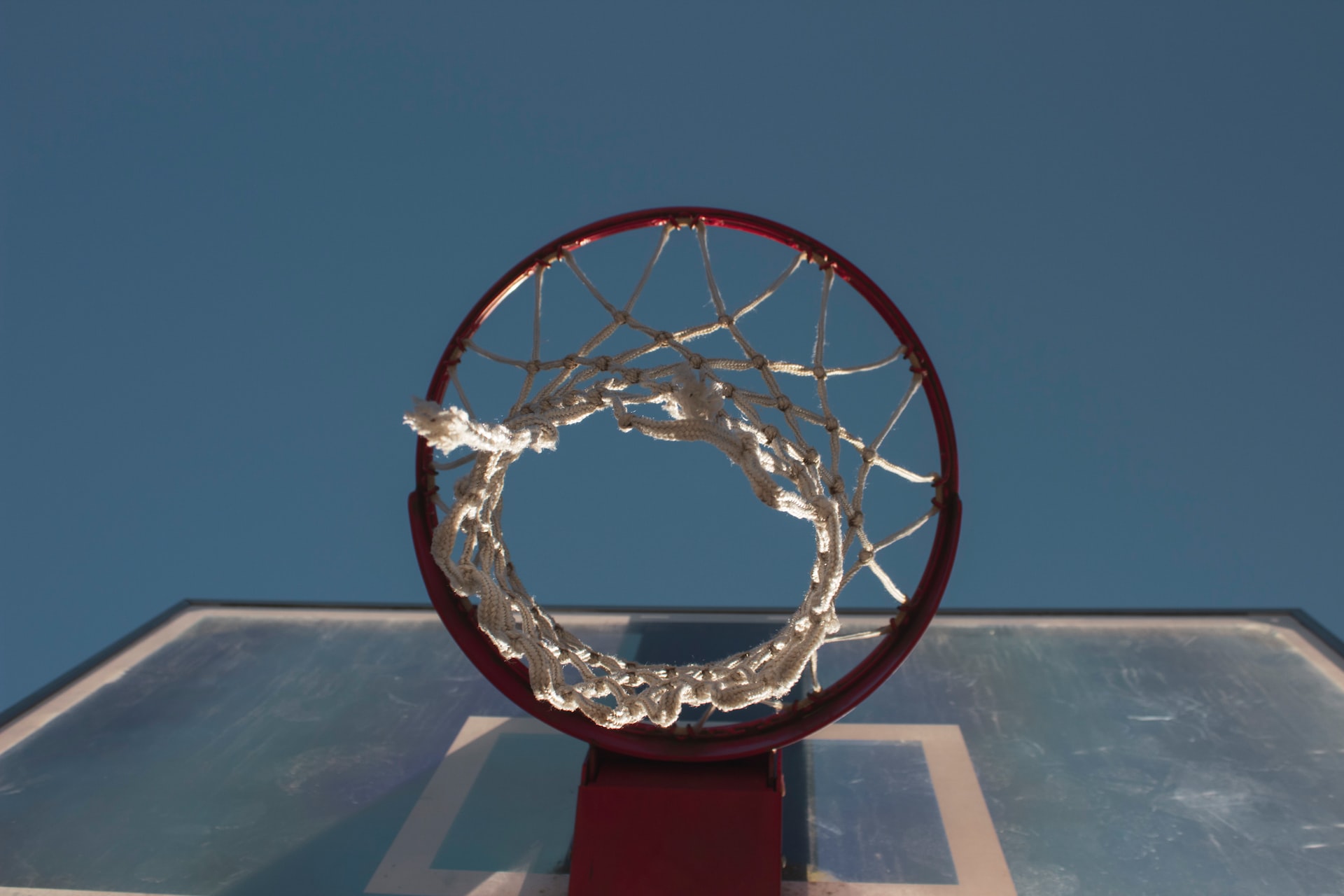 Another unfair thing about Harden is that he is also pretty agile for his size, especially during his younger years. At 32, he is no spring chicken, but he still has an entire bag of offensive tricks that he can use. Harden can cut, jab, fish for contact, or do his patented stepback to embarrass defenders, and that quick release made him a nightmare matchup on the defensive end.
Has James Harden's Height Changed Since High School?
Yes, Harden's height changed since high school, but not by much. He was already 6 feet by his freshman year in high school and 6-foot-4 by the time he was a high school sophomore."The Beard" only grew an inch in his senior year and was already at his adult height by that time. Interestingly, his mom's height was 5-foot-8, which is tall for a woman. His dad is relatively tall at 6-foot-2. 
What Position Does James Harden Play?
James Harden mainly played two positions, effectively marking how long he's been in the league. Straight out of Arizona State and drafted by the OKC Thunder in 2009, Harden was playing shooting guard coming off the bench. After he was traded to the Houston Rockets in 2012, Harden was primarily playing point guard and recorded double-digit assists for three seasons when he was there. 
During his MVP campaign in 2018, Harden averaged 30.4 points and 8.8 assists. He then went on to have two more double-digit assist seasons when he was dealt to Brooklyn and Philadelphia.
Who Has the Same Height as James Harden in the NBA?
Other notable 6-foot-5 players in the NBA are:
1. Devin Booker (Phoenix Suns)
2. Zach Lavine (Chicago Bulls)
3. Tyrese Haliburton (Indiana Pacers)
4. Tyler Herro (Miami Heat)
5. Desmond Bane (Memphis Grizzlies)
6. Malcolm Brogdon (Boston Celtics)
7. Josh Hart (Portland Trail Blazers)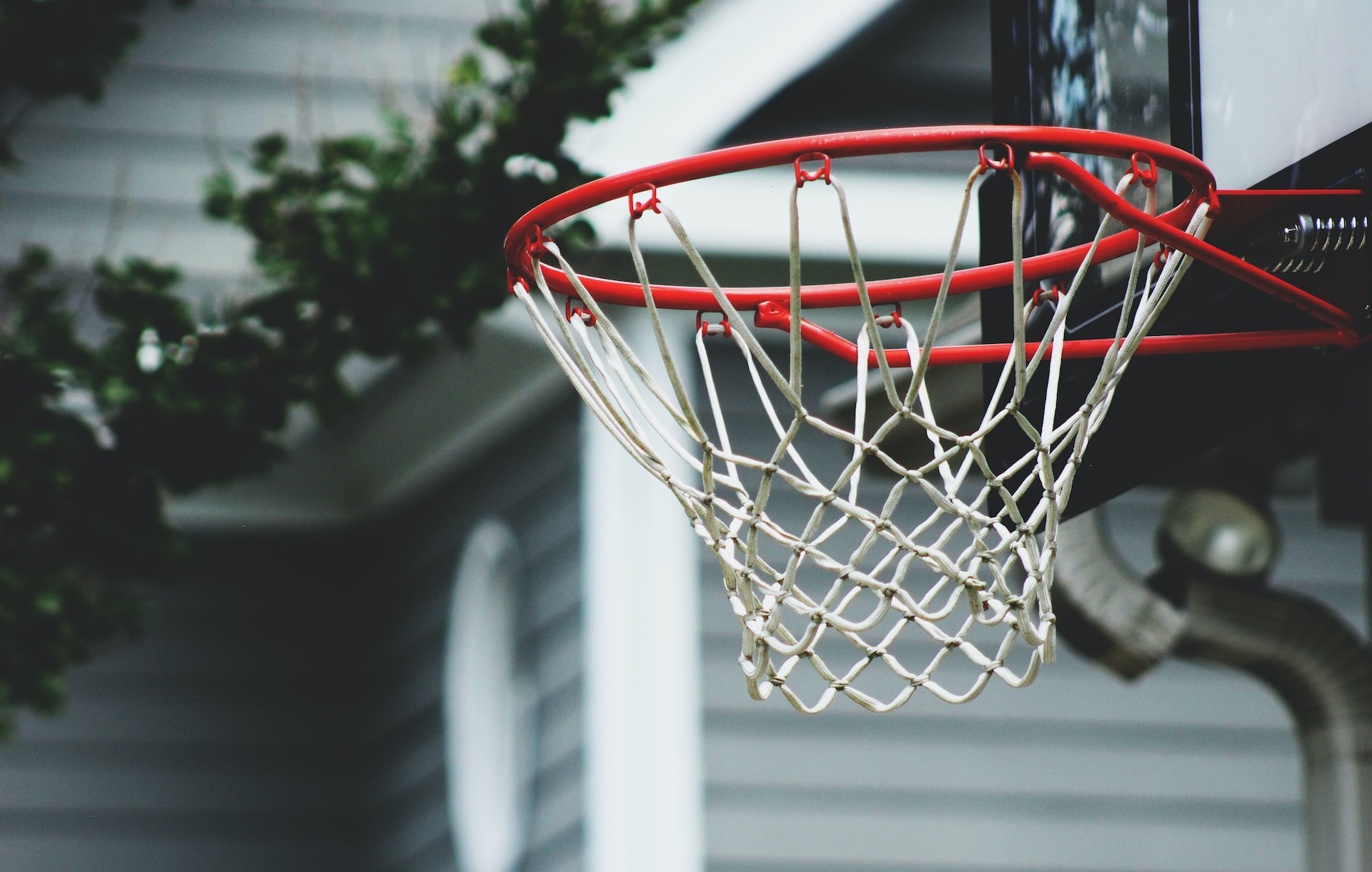 8. Gary Trent, Jr. (Toronto Raptors)
9. Pat Connaughton (Milwaukee Bucks)
10. Alex Caruso (Chicago Bulls)
11. P.J. Tucker (Philadelphia 76ers)
12. Tim Hardaway, Jr. (Dallas Mavericks)
13. Devin Vassell (San Antonio Spurs)
14. Kentavious Caldwell-Pope (Denver Nuggets)
15. Matisse Thybulle (Philadelphia 76ers)
13 Interesting Facts About James Harden
1. Her mom, Monja Willis, nicknamed him "Lucky." That's because she suffered multiple miscarriages before James was born.
2. James Harden did not have a relationship with his father growing up, after whom he was named after. James Harden, Sr. frequently went in and out of jail after being convicted of narcotics charges.
3. Baseball was James Harden's first love and not basketball. He played pitcher and first base when he was little and compared himself to fellow southpaw Randy Johnson. That might be overreaching since "The Big Unit" was one of the best pitchers ever, but you get the idea.
4. Harden grew his beard since college and never put oils or any other stuff to make it luxurious. It's 100% natural! What's more, James never touches and does maintenance on his beard. That job is only for his barber.
5. Speaking of his beard, Harden decided to grow it since he was one of the youngest members of his college team, and he wanted to look older.
6. James Harden is the only NBA player since the merger in 1976 to score at least 30 points in 30 consecutive games.
7. After getting traded to Houston, Harden gave his Oklahoma City home to his sister.
8. Harden's favorite signature cocktail is called "The Thirteen." It's exclusive to his Houston restaurant and consists of Don Julio mixed with pineapple basil cordial, dry Curacao, and lime juice.
9. Living a hard childhood life, James' favorite food growing up was cheese cubes. His sister revealed that he'd run around the house eating cheese cubes all day when he was little.
10. He is the only player to record a 60-point triple-double. Harden did that improbable feat on November 30, 2019, against the Hawks as he ended up with 60 points, 11 rebounds, and 11 dimes.
11. His first game in a Rockets uniform was against the Detroit Pistons on October 31, 2012. Harden became the first player to score at least 37 points in a team debut.
12. His high school coach Scott Pera motivated Harden by betting him McDonald's every time he got to the free throw line. You see, when Harden was in high school, he was chubby and asthmatic, so he barely moved around. Throughout his NBA career, he is averaging a shade under nine free throws a game. Safe to say that strange motivation worked like a charm!
13. In an interview, James Harden jokingly said that he would cut his beard for 10 million dollars– no more, no less.
Wrapping Things Up: How Tall is James Harden? Has it Changed?
In the current crop of NBA players, few are as accomplished as James Harden. He owned several records, plus he won an MVP in Houston after putting up a historic NBA season in 2018. "The Beard" continues to be among the NBA's best all-around players at 32 years of age. In fact, he has averaged over 10 assists per game in each of the last two seasons. From the outside, Harden looks pretty average for an NBA player, but as they say, context is everything.
How tall is James Harden? Well, at 6-foot-5, Harden's height is actually shorter than the average NBA player. That didn't change much from his senior year in high school when he was already 6-foot-4. James also weighs 220 pounds, a couple of pounds heavier than the average. Again, that may not be much, but considering he plays point guard and has a 6-foot-11 wingspan, Harden has a massive advantage against players in his position. Add his physical gifts to his array of deadly of offensive moves, and you got a special player in your hands.
If you're interested in learning James Harden's story, check out this basketball biography book.
We hope you enjoyed this post! If you did, be sure to check out our other basketball FAQ articles here.
Satisfy your curiosity and discover how tall your favorite NBA players are:
> How Tall is Luka Doncic Really?