It is easier for Joel Embiid to stand out on the court just because he is a towering man. He is indeed one of the few players who stand above the average height of NBA players, and he has undeniably caught the attention of NBA fans.
How tall is Joel Embiid? In this blog, we will cover Joel Embiid's height without shoes and everything beyond the horizon in great detail so that you may learn everything there is to know about the tall man who plays huge—better sit back, unwind, and get ready to learn more about him.
How Tall Does Joel Embiid Stand?
No wonder Joel Embiid has been one of the most talked about players in this generation since his debut in 2014 because of one thing—none other than his height. He is among the players of today who can easily dominate the court and enjoys a height advantage because he stands higher than most of the players.
The most common question associated with him is this: how tall is Embiid in feet? There is much more to learn about him, so keep your chill before learning about Joel Embiid's wingspan and everything beyond this context.
Joel Embiid has been playing for the Philadelphia 76ers since being drafted by the team as their third overall pick in June 2014. He made a regular season debut in October 2016 in an opener game played against the Oklahoma City Thunder. Although the team lost to OKC 103-97, Embiid made a promising debut with 20 points, seven rebounds, and two blocks.
Going back to the question, the answer is Joel Embiid stands 2.13 meters or 7 feet. He is the 76ers' center and power forward in charge of defense and offensive roles. Despite being a rookie in the league, he is slowly rising toward fame and career growth due to his dedication and edge.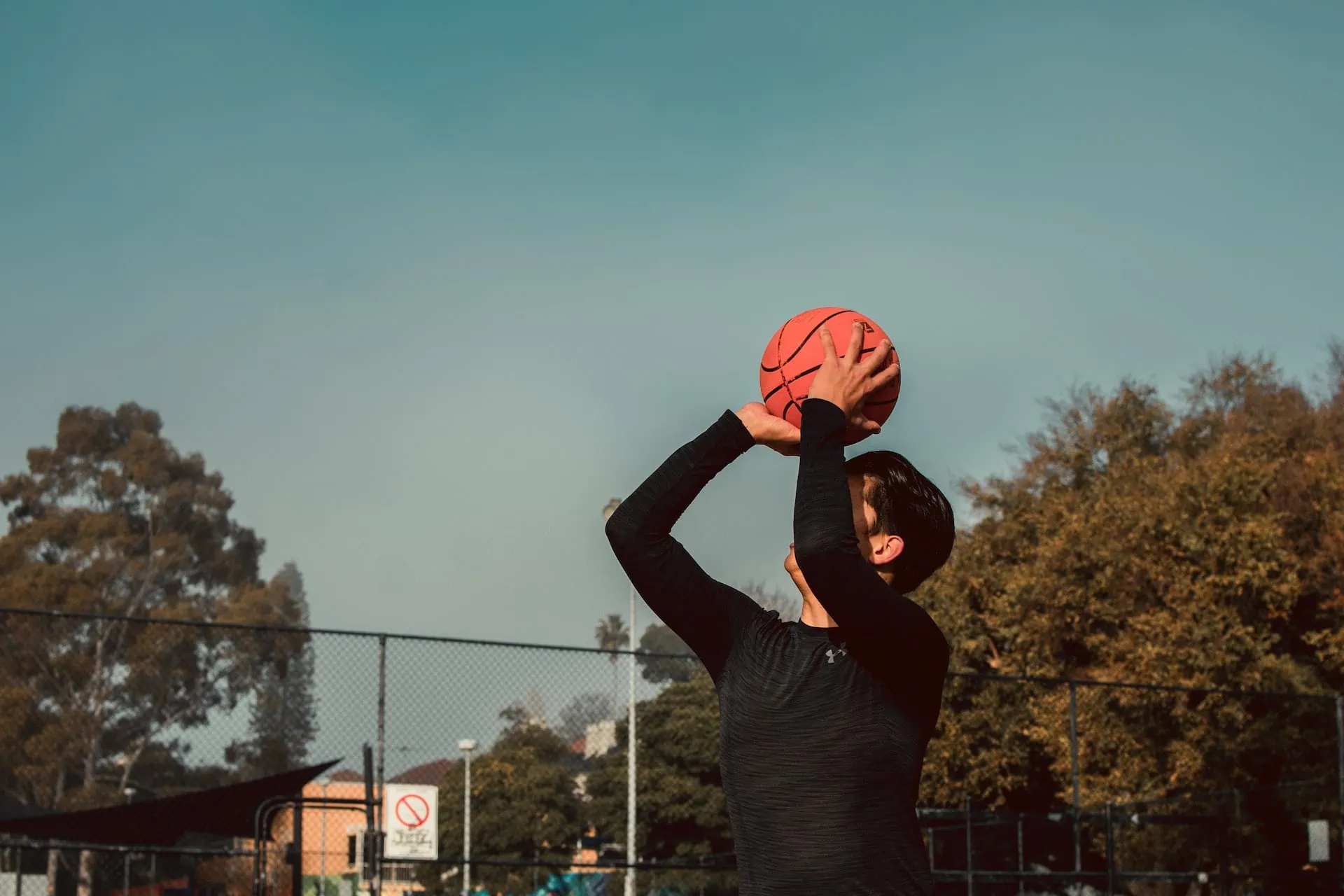 His height is a banger that makes him more effective on the court, but there is still more that he can offer. He may have just debuted recently, but he has already made his name embedded in the minds of the NBA fans and is aiming for more—that's for sure!
What is Joel Embiid's Vertical Jump?
In today's NBA spotlight, there are a lot of athletes who get noticed and trend among basketball fans—one of the NBA players that are currently receiving the most attention is Joel Embiid, and his height contributed so much to this hype. Based on his ESPN profile, his average of 26 points, 11.4 rebounds, and 1.7 blocks per game speak for themselves.
Wait, what about Joel Embiid's vertical jump? As an NBA fan, you are perhaps very particular with the vertical record since it can be used to identify a player's dunking ability or rebound advantages. With Joel Embiid's height and weight, his vertical jump numbers will not disappoint.
Aside from Joel Embiid's wingspan, one more thing that makes him stand out is his ability to jump 37 inches high. His towering height and excellent leap advantage make him an ideal player for his team's center position. Hence, he can effectively perform offense and defense strategies.
As a matter of fact, he has constantly showcased his defensive powerhouse while radiating bold offensive moves. He is indeed one of the promising players of his generation, so you should check him out more often.
If you aspire to play basketball professionally and want to improve your chances of progressing to the next level, add more muscle and strength. Last but not least, for some tips and techniques, watch Joel Embiid's videos on how to increase your vertical jump—he has a lot to offer in this category!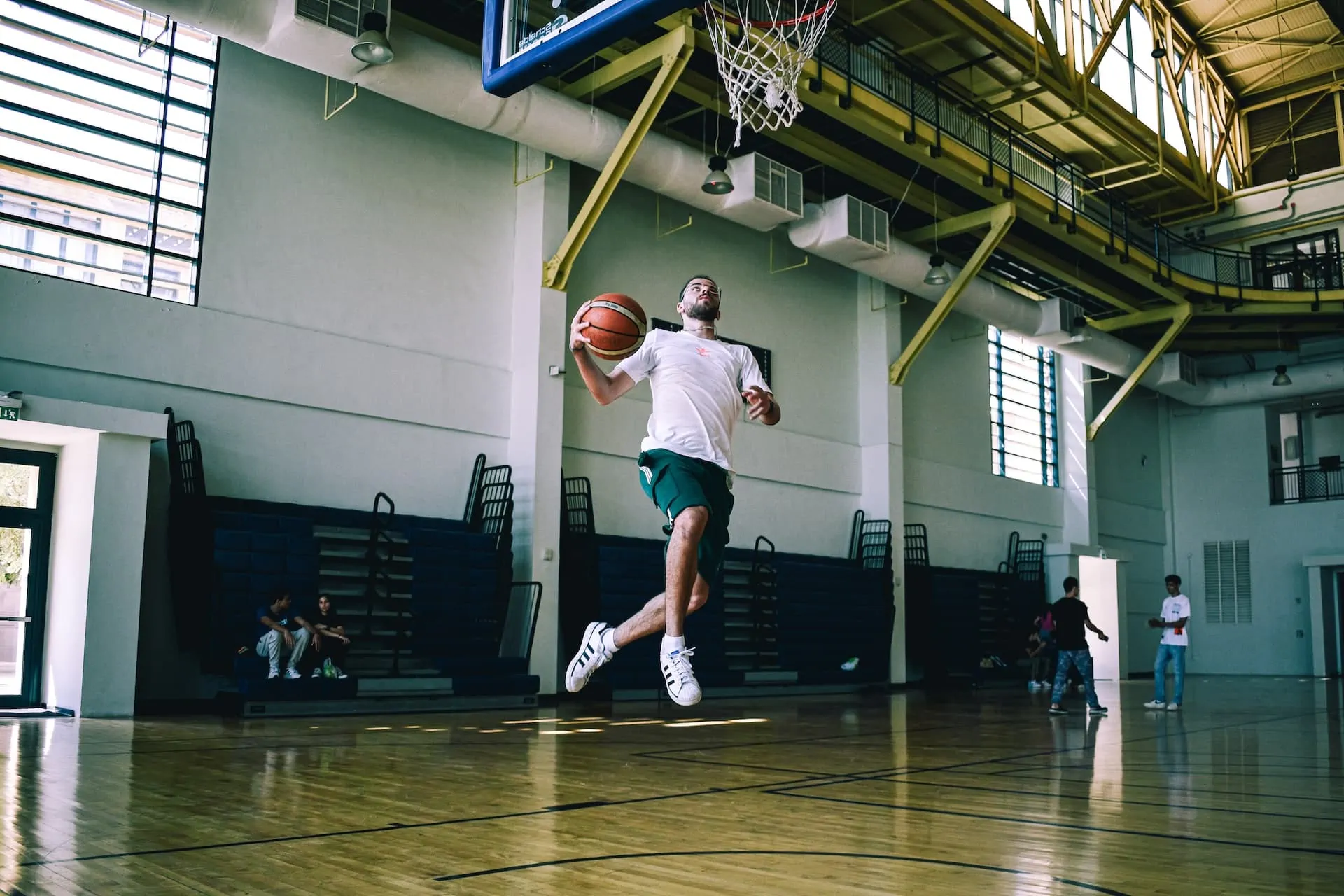 How Efficient Joel Embiid Was with His Height?
You might be having second thoughts about whether Joel Embiid is efficient because his towering height can be a factor that slows down his momentum and effectiveness on the court. The good thing is Joel Embiid has constantly proven himself to be a player to watch out for.
According to an article published by NBC Sports, Joel Embiid is the most efficient player—EVER. His average points per-minute record is 0.83 points, or he makes five points every six minutes—insane! Although numerous players have scored more than his record this season, no one can beat his efficiency.
This scoring efficiency is even better than some of the legends in scoring streaks, such as Michael Jordan's 0.79 points per minute, George Gervins' 0.78, Kevin Durant's 0.74, and James Harden's 0.72.
The above data proves his potential to take the lead in the coming years. His efficiency rate averages 27.1% in his career, already sitting at the top of this category. Remember, it has only been a few years since he debuted in the NBA courts.
Does Joel Embiid Height Change from His Rookie Year?
During his rookie years, Joel Embiid already made some noise for being 7 feet tall. It means that his height has not changed since then. However, he needs not further height gains because he is already as dominating as he can ever be.
Nonetheless, several discussions about his height continue to pique the interest of basketball enthusiasts. It started when an article posted by the NBA in October 2016 stated that his height is more than seven feet. Although his ESPN and NBA profile state that his height only measures 7'0, some believe he can be 7'2.
To back up the claim, a tweet from Sixers beat writer Keith Pompey went viral for claiming that the team measured Embiid's height, and he is 7'2 tall. Nonetheless, it won't be easy to tell since his official stats from NBA and ESPN profiles tell otherwise.
The only certainty is that he is slowly rising as a top NBA player with a great efficiency rate and vertical jump record. Give him some time, and he will claim one of the top spots.
Other Players that Stand the Same Height as Joel Embiid
Joel Embiid is undeniably one of the tall players in the league, and he is not the only one—for sure! Below is the list of the players who stand the same height as Joel Embiid. You might be surprised that some players share the same position and size as him.
He has played for the New York Knicks since getting grafted as the 36th overall pick during the 2018 NBA draft. His official professional exposure was on October 17, 2018, and he scored two points in a winning bout against Atlanta Hawks, 127-106.
Lopez was drafted as the 10th overall pick by the New Jersey Nets during the 2008 NBA draft. After a year, he signed with Milwaukee Bucks and won an NBA championship. After playing for nine seasons as a player for the Nets and making an all-time leading scorer, he was traded to Los Angeles Lakers in 2017.
He was recently drafted as the 2nd overall pick during the 2022 NBA draft. He plays the center and power forward position, the same as Joel Embiid, for the Oklahoma City Thunder.
Wrapping Things Up: How Tall is Joel Embiid? Has it Changed?
One of the most intriguing young players in the NBA, Joel Embiid's height will undoubtedly affect the game. He is rocking it not just because of his height but also his efficiency rate and vertical jump record.
How tall is Joel Embiid? Has it changed? He stands 7'0″ tall based on his records from the ESPN and NBA profiles. Some claim that he is taller than that, but nothing has been confirmed yet. On your end, do you think he is more than the 7'0 mark? Go deeper with your research; you might find more interesting facts about him.
If you're interested in learning Joel Embiid's story, check out this basketball biography book.
We hope you enjoyed this post! If you did, be sure to check out our other basketball FAQ articles here.