It is common to ask how tall NBA players are even though sometimes, most people shrug it off and leave it at "They're super tall!" However, some of you want to go more in-depth about the age-old height question, so we are going in that direction for this article. What is the average height of an NBA player by position? What is the average point guard height, as well as the forwards and centers?
Well, before we go deeper into that subject, the readers need to know that basketball players, in general, are indeed getting taller. While the game has transitioned into what many call "positionless basketball", the average height of basketball players have grown over the years. 
What is the Average Height of a Player in the NBA?
Point guards are typically the smallest players in the basketball court. That is usually how it was since the inception of the game and professional basketball leagues such as the NBA. Case in point, the average point guard height in the 50s is 6 feet. By the 1956-57 season, the average height of an NBA point guard increases to 6-foot-1. Under ten seasons later, another inch was added to the average height of an NBA point guard.
It was a little surprising that even with the entry of Magic Johnson towards the tail end of the 1970s, a point guard's average height went back to 6-foot-1 for a few years, and then went up-and-down especially in the 90s. From 2013-2018, the average height of an NBA point guard settled at over 6-foot-2, with the peak in 2017-18 at 6 feet and 2.8 inches.

The tallest point guard to play in the NBA before was Magic Johnson, who has a listed height of 6-foot-8. All-Star Ben Simmons, who stands at 6-foot-10, had since taken that crown from the Lakers legend when he became the starting point guard for the Philadelphia 76ers. On the other hand, the shortest point guards (and players) to ever play in the NBA were Muggsy Bogues (5-foot-3), Spud Webb (5-foot-6), Nate Robinson (5-foot-8), and Isaiah Thomas (5-foot-9).
Shooting Guards
Back when the NBA was starting in the 1950s, shooting guards were as tall as the point guards. Shooting guards in the 1950s was just over 6-foot-1 from 1951 until 1955. The average height of an NBA shooting guard shoots up to 6-foot-3 from the 1955-56 season until 1979-80, where it peaked at just a tad under 6-foot-4. 
Unsurprisingly, it again went above the 6-foot-4 threshold in the 80s and settled at 6-foot-5 in the 90s up until the recent seasons. The tallest player to have played the position permanently were Mike Dunleavy Jr. (6-foot-9), Steve Smith (6-foot-8), and Tracy McGrady (6-foot-8).
Among the shortest shooting guards to play were David Wesley (6-foot-2), DeJuan Wheat (5-foot-11), and Fred Jones (6-foot-2). Jones also played small forward.
Like the pattern that we saw from the point guards and shooting guards, the average small forward height increased by roughly three inches throughout the years. 
In the 1950s, small forwards have an average height of 6-foot-4 and loose change. It then fluctuates to 6-foot-5 and 6-foot-6 until the 1973-74 season and pretty much at 6-foot-6 until 1983-84. From there, the average small forward height in the NBA has been set at around 6-foot-7.
Dan Langhi was considered to be the tallest small forward to play in the NBA at 6-foot-11. Still, from what we remembered, Kevin Garnett also played small forward briefly in the early 2000s for the Minnesota Timberwolves. KG was 6-feet-11 (some say he is actually 7-foot tall), and so was Kevin Durant (again, some swear KD is 7 feet), who primarily played the position at Oklahoma City. Larry Bird was also a small forward for the Celtics, and he was pretty tall for the position at 6-foot-9.

The average power forward height in the NBA has not changed pretty much since 1984-85 at 6-foot-9. In 1951-55 seasons, the NBA power forward has an average height of 6-foot-6. That increased to 6-foot-7 until 1975, and to 6-foot-8 until 1984. 
The tallest to ever play power forward in the NBA was Ralph Sampson at 7-foot-4, while Kristaps Porzingis (7-foot-3), and 7-footers Kevin Garnett and Dirk Nowitzki made their mark in that position as well. 
If we had to pick the shortest power forward who made an undeniable impact, it could be Charles Barkley. Sir Charles was listed at 6-foot-6, but more like 6-foot-4, and was an NBA MVP and two-time Olympic gold medal winner.
Centers are inherently the tallest players in the basketball court. They are generally depended upon to rebound and protect the rim, although most modern centers have to make the perimeter their playground from time to time. 
Though there are at least 43 7-footers right now in the NBA, the average height of an NBA center never reached seven feet. It was pretty much set at 6-foot-11 since the 1981-82 season and at least 6-foot-10 from 1969-70. Like all of the basketball positions we have gone through, the NBA center's average height started at 6-foot-8 and increased year by year. 
Some of the tallest basketball players are centers, namely Shawn Bradley (7-foot-6), Manute Bol (7-foot-6), Gheorghe Muresan (7-foot-7), Tacko Fall (7-foot-6), Mark Eaton (7-foot-4), Sim Bhullar (7-foot-5), Yao Ming (7-foot-5), and others. Perhaps the shortest to ever play center full-time were Chuck Hayes (6-foot-6), Tarik Black (6-foot-7), Wes Unseld (6-foot-7), and PJ Tucker (6-foot-5).
What is the Best Height for a Basketball Player?
The average height of an NBA player is 6-foot-7, and for aspiring young basketball savants out there, 6-foot-6 to 6-foot-9 is the optimum height range for you to be versatile. (In comparison, the average American male stands at 5 feet, nine inches.)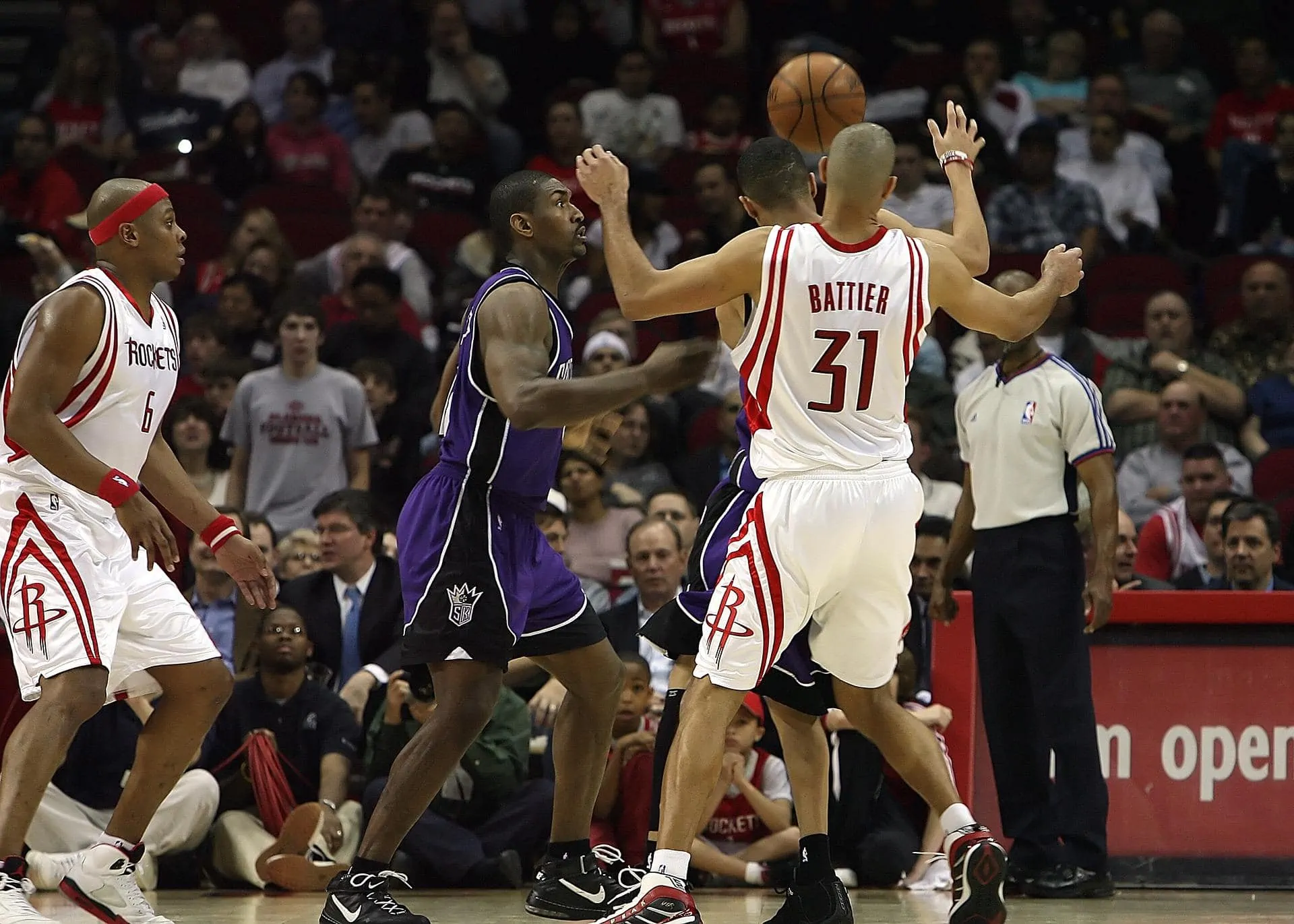 As previously mentioned, basketball right now has transitioned into a positionless sport. The Rockets, for example, plays a starting center at 6-foot-5 and no starter stands above 6-foot-7. Of the four teams remaining in the 2020 NBA playoffs, only the Lakers and Nuggets start a traditional center while the Heat and Celtics have a starting slot man that stands 6-foot-8. 
The Nuggets' big man Nikola Jokic, while standing at almost 7-feet, is by no means your traditional center. He is a point guard in a center's body and one that sets the table up for the team, shoots and makes threes, and can take advantage of post-up situations from time to time. On the other hand, Houston's micro ball, as we all know, ultimately did not work out but it's an example that shows height is just a number and that basketball is more than just a game of giants.
In the 1950s, the average height of an NBA player was 6-foot-4. It topped out at 6-foot-7 sometime in 1984, and there were only slight changes to the average overall height in the years that followed. 
What changed dramatically, though, is the preferred built of these players. In the 1980s, pure mass and muscle are the norm so that they can handle the rigors and physicality of the game. Now, it is preferred to have a slight built as you build on muscle to prevent injuries and to play a more fast-paced, perimeter-oriented style.
Is There a Height Requirement to Play in the NBA?
Officially, there are no height requirements to play in the NBA. 
The aforementioned Muggsy Bogues was only 5-foot-3, but he played a solid 15 seasons in the league. A key stat that shows how effective Muggsy was in playing point guard was his assist to turnover ratio, which stands at 1:4.69. (That means he only commits one turnover for almost five assists he completes.) 

For comparison's sake, the all-time NBA assists leader, John Stockton, has an assist to turnover ratio of 1: 3.72. Likewise, Magic Johnson, widely regarded as the best point guard to ever play, has an assist to turnover ratio of 1:2.89 while the two-time MVP Steve Nash has 1: 2.97.
Of course, like Bogues (or Nate Robinson or Spudd Webb), you have to be insanely good to succeed as an undersized NBA player. Bogues was also known to be ridiculously fast and strong, thanks to those trunk-like legs. Plus, he can jump out of the gym with a 44-inch vertical leap! NBA veteran Rex Champman played with Nash, Jason Kidd, and Kevin Johnson, but he thought Bogues was better than those guys in terms of what he can do on the floor.
Aside from Bogues, Webb and Robinson were slam-dunk champions while carving out decent careers in the NBA. Robinson was a three-time Slam Dunk champion and averaged 11 points per game in the NBA for 13 seasons. Webb averaged 9.9 points, 2.1 rebounds, and 5.3 assists in a career that spans 12 seasons.
Needless to say, you can be as tall as Muggsy Bogues, Spud Webb, or Nate Robinson, but that should not be an obstacle if you dream of making it into the NBA. If these guys can, then there is no reason why anybody else couldn't. You may want to check out the shortest dunkers to ever play in the NBA.
5 Tips for Small Basketball Players
Being small and short makes it a tough climb if you dream of playing in the NBA, but it certainly is not impossible. It has been done before, and someone will do it again. What are some things that you should learn to make it big despite being small in stature?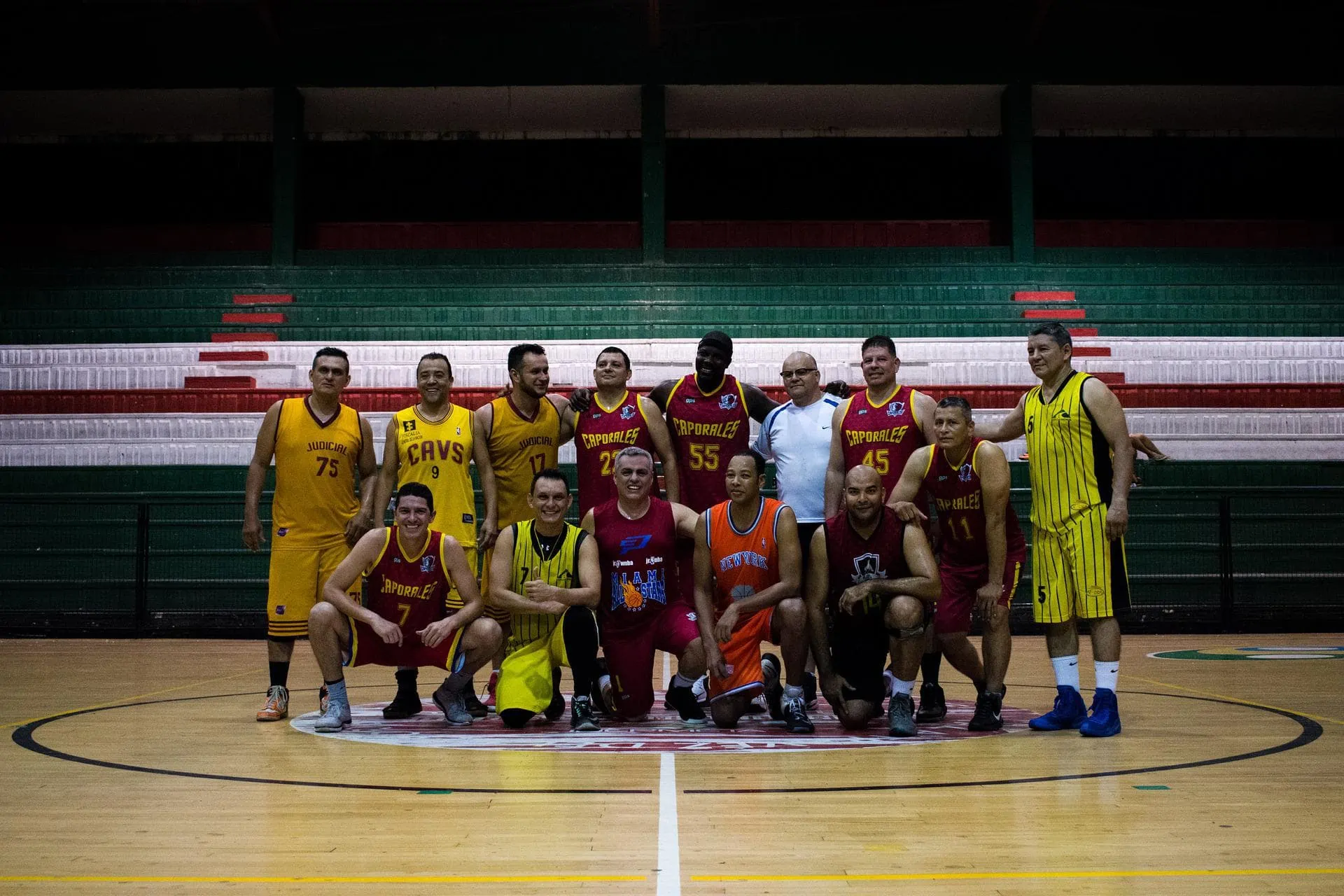 1. Be the best ball handler.
Ball handling is the bread and butter for smaller basketball players. The dribble allows you to get to areas where others can't. Steph Curry, Kyrie Irving, and even Muggsy Bogues can handle the ball with the best of them.
2. Be a great teammate.
If you're short, you will probably hear deriding comments about your height. Do not take it personally; instead, be the best teammate you can be. Set them up for open shots and develop a rapport with them. Teamwork is one of those intangibles that make a basketball team click, and you should be at the forefront of that.
3. Be a leader.
Shorter and smaller basketball players often compensate for their lack of ceiling with speed. However, more than foot speed, you also have to be a quick-thinker and decision-maker to succeed.
Be mindful of how your teammates react on the floor. Is your scorer frustrated with the no-calls? Talk to him and rally behind him. Is your center running the floor hard? Reward his hustle by giving him the ball in scoring position. Those are the things that a leader does and also contribute to the team's chemistry.
4. Be ready and in shape.
Because you lack something in stature, then you should make it a point to outwork everyone. You don't have the luxury of resting and taking it easy, and you shouldn't! Keep your body in game shape, and that will count as something for the coaches and scouts.
5. Work on your defense.
If there is a requirement to play defense, height is not one of those. All you need is to stay active with your hands and feet, taking advantage of your speed and quickness. If you're active and competing on defense, that will make you dependable in the eyes of coaches and your teammates.
Wrapping Things Up: Average Height of an NBA Player by Position
Basketball players in the NBA are getting taller, evidenced by the fact that the average height of NBA players by position increased across decades. 
For point guards, the average height went from 6 feet to 6-foot-3 from the 50s until 2017. The same can be said for shooting guards (from 6-foot-1 to 6-foot-5), small forwards (from 6-foot-4 to 6-foot-7), power forwards (from 6-foot-6 to 6-foot-9), and centers (from 6-foot-8 to 6-foot-11).
Because the modern basketball game encourages skill over position, the best height for a basketball player that allows flexibility should be around 6-foot-6 to 6-foot-9. However, there are no height requirements to play in the NBA, as evidenced by Muggsy Bogues, Spud Webb, Nate Robinson, and Isaiah Thomas. Thomas was listed at only 5-foot-9 and, at one time, ranked 5th in MVP voting on his way to an All-NBA second-team selection in 2017. 
As you can see, while the average point guard height, average small forward height, and practically the average height across all positions have increased, it was essentially the play style that shows the most significant development. It went from a game that is played inside-out to a largely perimeter-oriented and fast-paced manner. With all that being said, the average height of an NBA player by position mostly remains unchanged for a decade.
Because you read this post, you might also be interested to find out if basketball can make you taller. Check it out.
> How High is an NBA Basketball Hoop?
> What Position Did Michael Jordan Play?
> Tall Asian Basketball Players