Kyrie Irving's height in cm is 188 (6'2"), relatively small compared to the average height of NBA players at 6'6". He was 5'7" tell playing for the basketball team of the Montclair Kimberly Academy team and grew to 6'2" in his senior year at St. Patrick.
Irving is one of the small point guards who have found success in the league. He was the first-round pick of the Cleveland Cavaliers in the 2011 NBA draft. Irving quickly repaid the franchise's trust by winning the Rookie of The Year award.
Dig into this material and learn more about Kyrie Irving.
How Tall is Kyrie Irving?
Kyrie Irving's height and weight are 6'2" (1.88 m) and 195lb (88 kg) and he has a wingspan of 6'4" (1.93 m). 
Irving was the first-round pick by the Cleveland Cavaliers in the 2011 NBA draft. He was instrumental in Cleveland's successful championship run, beating the Golden State Warriors in the 2016 NBA Finals. Irving was traded to the Boston Celtics in 2017-18 and played for the team for two seasons. The Brooklyn Nets signed him in free agency in 2019, and he is on the team's roster in the NBA's season 2022-23. There are rumors this will be his last year with the Nets, Irving plans to sign with the Lakers as a free agent after this season. 
Irving's love for basketball started during his high school years. He played for two years (2007-2008) with Montclair Kimberly Academy showing promise averaging 26.5 ppg, 10.3 APG, 4.8 RPG, and 3.6 SPG. Irving felt he needed a more significant challenge and transferred to St. Patrick High School, a top basketball school.
In 2010, Irving played college basketball for Duke University. He was the team's scoring leader with 17.4 ppg on a 53.2 percent shooting clip through the first eight games, along with 5.1 APG, 3.8 RPG, and 1.5 SPG. Irving quickly established himself as a front-runner for the NCAA Freshman of the Year award. But a right broken toe in the eighth game sidelined him indefinitely.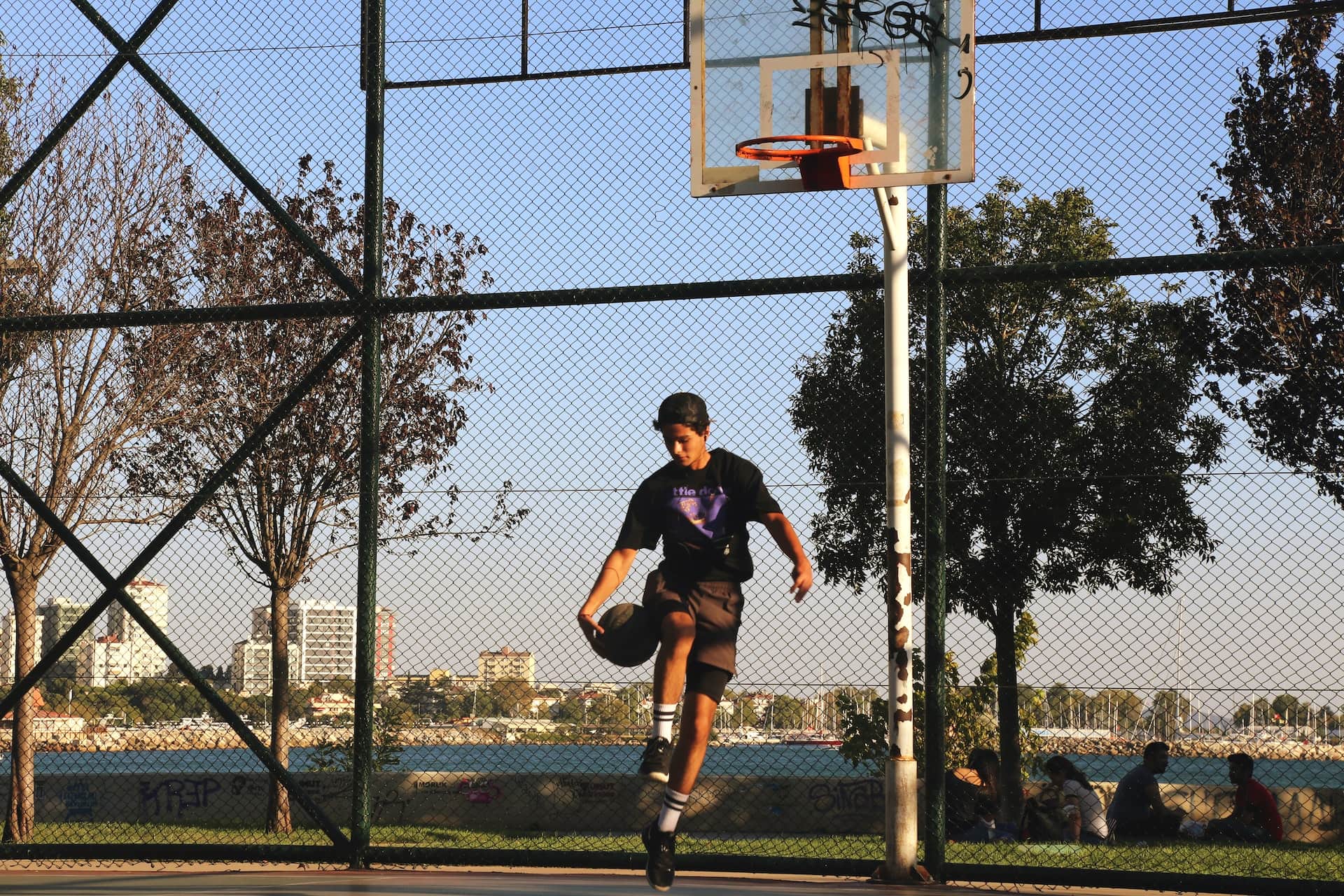 Irving never ceases to amaze fans with his flashes of brilliance from day one as a Cavalier, transferred to the Celtics, and now donning the Brooklyn Nets jersey. Irving's athletic prowess and ability to break through defenses, even though he played only eight games with the Duke, impressed the Cavaliers' franchise, making him the number one pick in the 2011 NBA draft. In his rookie season, Irving answered the knocks of doubters with averages of 18.5 ppg, 3.7 RPG, 5.4 APG, and 1.1 SPG on his way to winning the Rookie of the Year award.
Check out other NBA players who went to Duke here.
How Tall Was Kyrie Irving in High School?
Kyrie Irving's dad, Dederick Irving, is 6'4″, and his mom Elizabeth, who passed away, is 5'5″ tall. In eighth grade, Irving was 5'7″, growing to 5'10" during his sophomore year and reaching 6'2″ in his senior year.
St. Patrick High School welcomed Irving in 2009. He was introduced as a player who scored over 1,000 points in his two seasons at Montclair Kimberley Academy. Irving's presentation met shrugs, smirks, and raised eyebrows from teammates. The team had Michael Kidd-Gilchrist, a top-rising sophomore in the country, and five players who'll play in Division I.
In his senior year at St. Patrick in 2010, the school was number 6 in the country, number 2 in the New Jersey state, and Irving is the country's best point guard. The team had their sights on winning another state title to add to their three—the team trained passionately in the morning and afternoon and workouts in the evening.
Before the New Jersey state tournament started, St. Patrick school was banned by the executive committee of the New Jersey State Interscholastic Athletic Association (NJSIAA), and head coach Kevin Boyle was suspended for three games. Irving and the St. Patrick's team's last game for the season is a tune-up against Oak Hill Academy, the country's seventh-ranked team.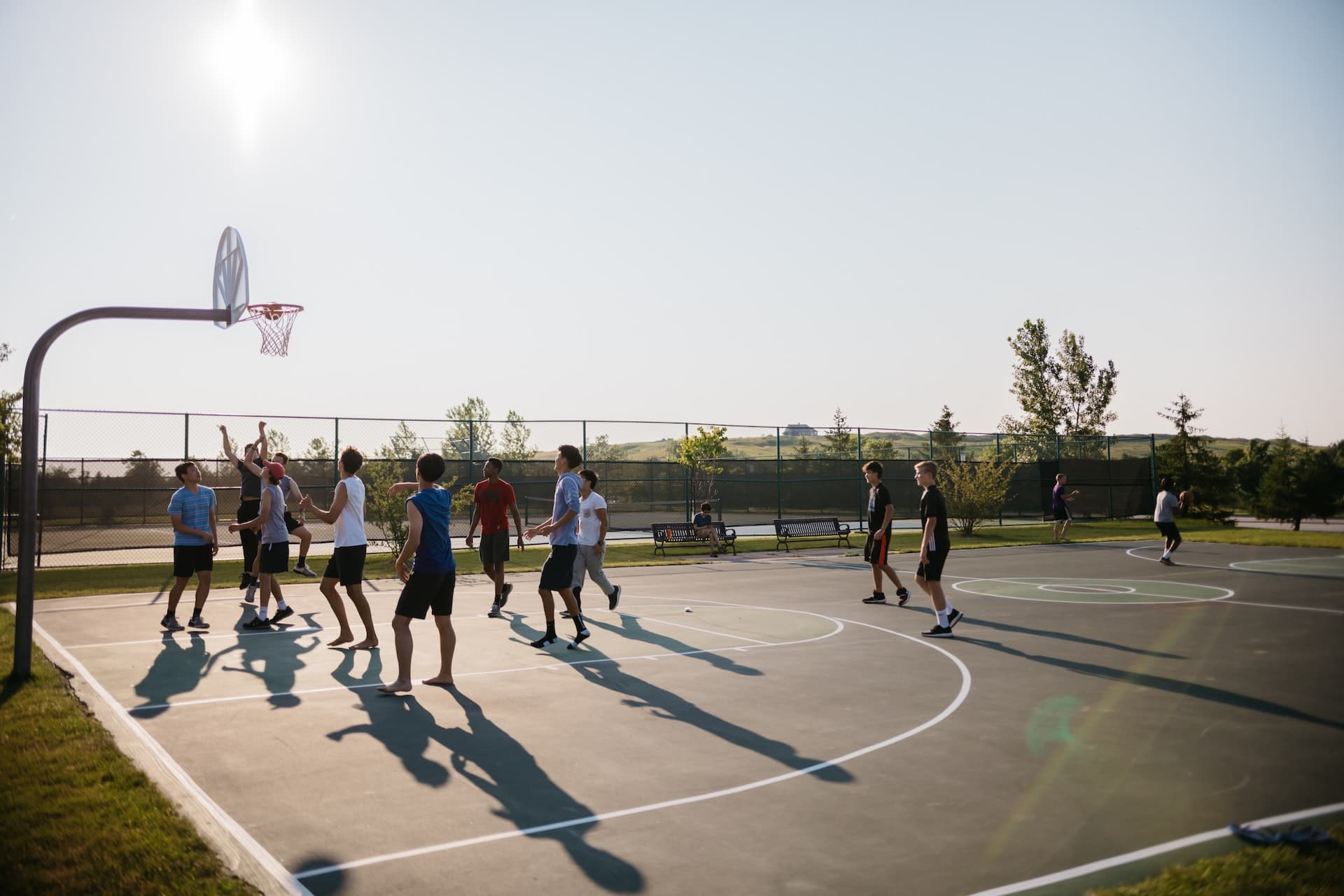 Irving and his teammate Kidd-Gilchrist scored 28 points each. The game was close to the final seconds. St. Patrick was down by one, and Irving passed to Derrick Gordon instead of attempting a shot. Gordon was fouled with 0.4 seconds remaining but missed the two foul shots giving the win to Oak Hill.
The NJSIAA ban was due to the St. Patrick team's illegal practices before the New Jersey State tournament started. An investigator was tapped to check suspected recruiting violations. Instead, illegal workouts were found to be held at the school. Everything was videotaped and used as evidence in banning St. Patrick from the tournament.
It was a sad ending to Irving's high school basketball career. He could have topped it off with another state or national championship.
What is Kyrie Irving's Vertical Leap?
Kyrie Irving has a vertical leap of 34.5 (88 cm) inches which is better than the average jump of NBA players 28″ (71 cm).
The jump may not be as impressive as guys going up over 40″, but it's just a quick up and down. When Irving jumps, many things may happen; he brings his skills to the jump. And hangs in the air and switches the ball from the right to the left hand. Irving can do a Euro step and dish to an open teammate. He starts his approach to the basket with an ankle-breaker dribble and then fades away with a shot using one or two legs with volatility, accuracy, and speed.
Interesting Facts About Kyrie Irving
Irving was born in Australia and had plans of joining the team from Down Under in the 2012 Olympics. Ultimately, he was part of the USA team that won the 2016 Olympic gold in Rio de Janeiro.

In addition to basketball, Kyrie is an avid skateboarder, but the risks of injury made him discontinue the activity.

He is a mac and cheese lover.

Irving is passionate about dancing and singing and plays the saxophone and baritone.

At 13 months, he can dribble the ball; at four years old, he makes shots in a regulation-height hoop, and at six, he lays up with the left hand.

Irving wraps his hands with plastic bags during his dribbling routine. The layer cuts the ball's hold and bounce, forcing the player to pay more attention and pound the ball harder.
Other Shooting Guards That Stand with Irving's Height
After rumors of a team transfer, Kyrie returns to the Brooklyn Nets for season 2022-23. Kyrie Irving position as a point guard will meet stiff competition from several players with the same small stature and explosiveness.
Steph Curry
Steph was named Finals MVP in their six-game win over the Boston Celtics in the NBA 2021-22 NBA Championship Finals. The winning lineup of the Warriors team is intact for another run at the championship.
Damian Lillard
Lillard just played 29 games with the Trailblazers in the 2021-22 season averaging 24 ppg, 4.1 RPG, and 7.3 APG due to an abdominal injury that required surgery. Fans can expect a healthy Lillard; the Trail Blazers team is resting him in preparation for the regular season.
Tyrese Maxey
At 22, Maxey is a young gun making waves in the league. Maxey is in his third year and made a massive jump in scoring last season by 10 points from his rookie campaign of 8. Maxey's two-point percentage in his sophomore year is 51.2, and 39.6 from three points.
Wrapping Things Up: How Tall is Kyrie Irving? Has it Changed?

Kyrie Irving's height in cm is 188, which isn't large but not tiny and meets the average size of NBA point guards at 6'2″. Irving earned numerous accolades since his rookie year in 2011 and is considered one of the best point guards in the league.
Despite his slight frame, Irving's speed, natural skills, and high basketball smarts get things done on the court and steer teams to playoffs each season.
If you're interested in learning Kyrie Irving's story, check out this basketball biography book.
We hope you enjoyed this post! If you did, be sure to check out our other basketball FAQ articles here.
Satisfy your curiosity and discover how tall your favorite NBA players are: