Michael Jordan is considered the greatest basketball player of all time by many fans. He succeeded because of his physical tools– insane leaping ability, upper body strength, and huge hands. However, by NBA standards, MJ's height is just average. How tall is Michael Jordan? If you want to find out and learn more about Jordan's physical measurements, this article has all the information.
How Tall is Michael Jordan?
Jordan measures 6 feet and 6 inches with shoes. The listed Michael Jordan height without shoes is 6 feet, 4.75 inches. Jordan hit a growth spurt after his sophomore year in high school when he just stood 5'9". 
Because of his height, Jordan was actually passed up by his high school varsity team. Genetically speaking, Jordan shouldn't have reached his current height. No one in his family stood over 6 feet, but Jordan became 6-foot-6 on his way to becoming probably the best basketball player of all time.
Has Michael Jordan's Height Changed Over the Years?
Yes, of course! Nobody is born 6-foot-6! Kidding aside, Jordan's growth spurt is one of the most incredible things that could have happened. James Jordan, Sr., MJ's dad, is only 5-foot-8, while his mom, Deloris, is 5-foot-5. None of his brothers are over six feet, although he has a cousin who's 6-foot-7.
How tall was Michael Jordan at 14? He was 5-foot-10 in his sophomore year and grew five inches to 6-foot-3 over the summer. By his senior year in high school, Jordan was 6-foot-6. Jordan, as a teenager, was so determined to gain the few extra inches he needed to get noticed by his high school team that he would dangle from pull-up bars, hoping to stretch his spine so he could grow taller.
Although this practice may not have had any effect, Jordan actually did grow tall as his high school years went by. Can you imagine what would have happened to Jordan if he hadn't won his family's genetic lottery?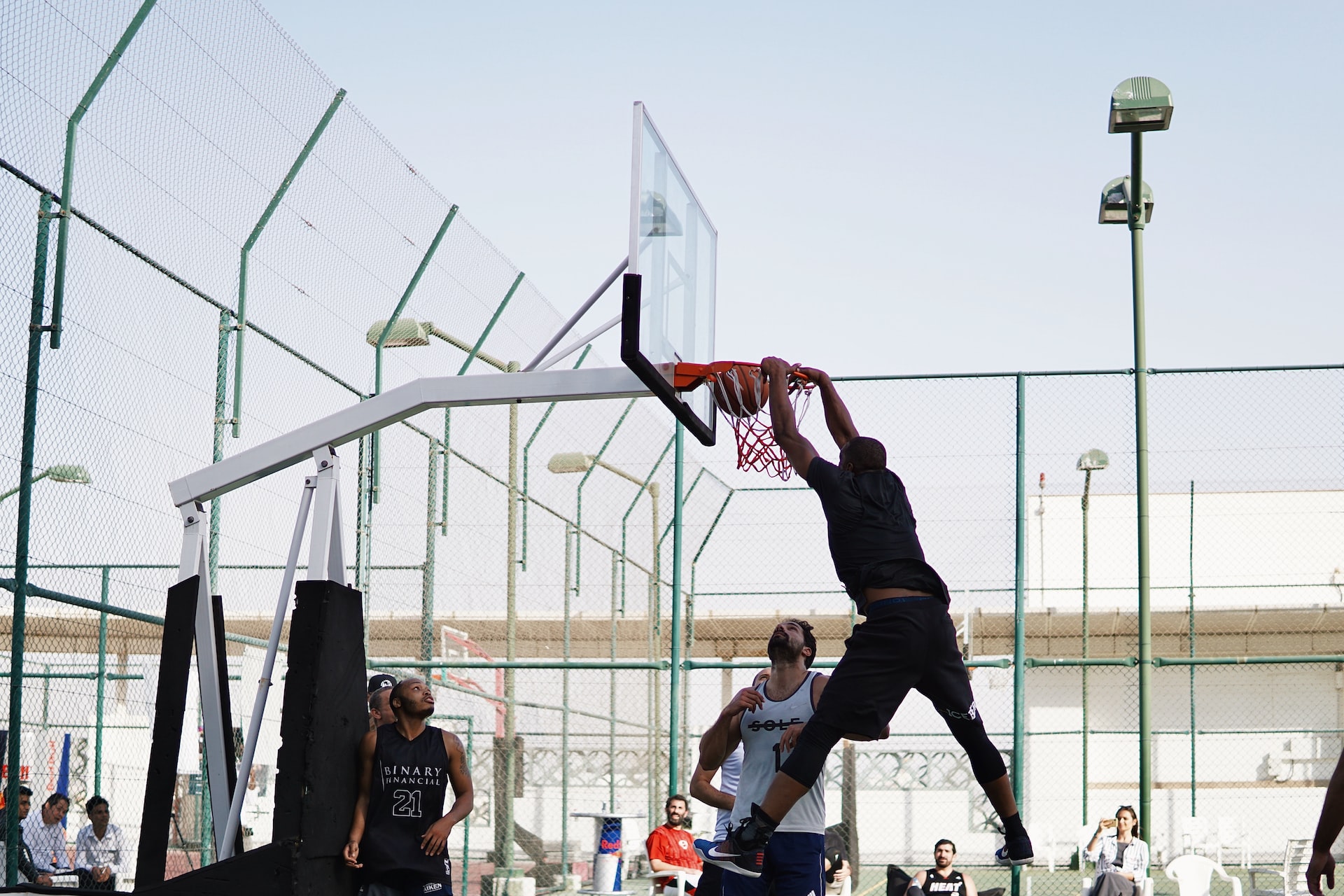 By all measures, Jordan really was a physical rarity. Jordan famously has humongous hands, nearly 10 inches long and 12 inches wide. Those measurements are larger than most NBA centers! However, his feet are small for a man of his stature at size 13. Even Steph Curry's shoe size is slightly bigger than Jordan's at 13.5.
5 NBA Players Who are as Tall as Michael Jordan
1. Kobe Bryant
Kobe Bryant is a mirror image of Michael Jordan. Bryant infamously considers Jordan his big brother, and the latter took the former under his wing. That influence is imprinted all over Kobe's game. Jordan even said Kobe could be the one player who could beat him one-on-one because he "stole" all his moves.
That said, Bryant fell short in his quest to equal Jordan's six championships. However, that shouldn't diminish his legacy in any way. He played with an internal fire and purpose that no other athlete possessed. Unlike Jordan, Kobe was just an ordinary athlete, but he elevated his game to unfathomable heights through hard work and perseverance.
2. Vince Carter
Carter was a product of the University of North Carolina, the same school that produced Michael Jordan. He was probably closer to Jordan as an athlete than Kobe and is widely considered the best dunker of all time. If someone disagrees with that statement, have him look at what Carter did at the 2000 Olympics. "Vinsanity" threw one down on a 7-foot French player Frederic Weis by jumping and clearing over the big man! There is a reason why this guy is called "Half Man, Half Amazing."
3. DeMar Derozan
DeRozan is another super-athlete at 6-foot-6. His game resembled that of Kobe but lacked consistent three-point shooting. Even so, Derozan is probably armed with the best midrange shot in today's game. Coincidentally, the former USC Trojan now plays for the Chicago Bulls, Jordan's former team. 
DeRozan has five All-Star selections and three All-NBA teams under his belt. At 32 years old, he still has a lot of gas left in the tank.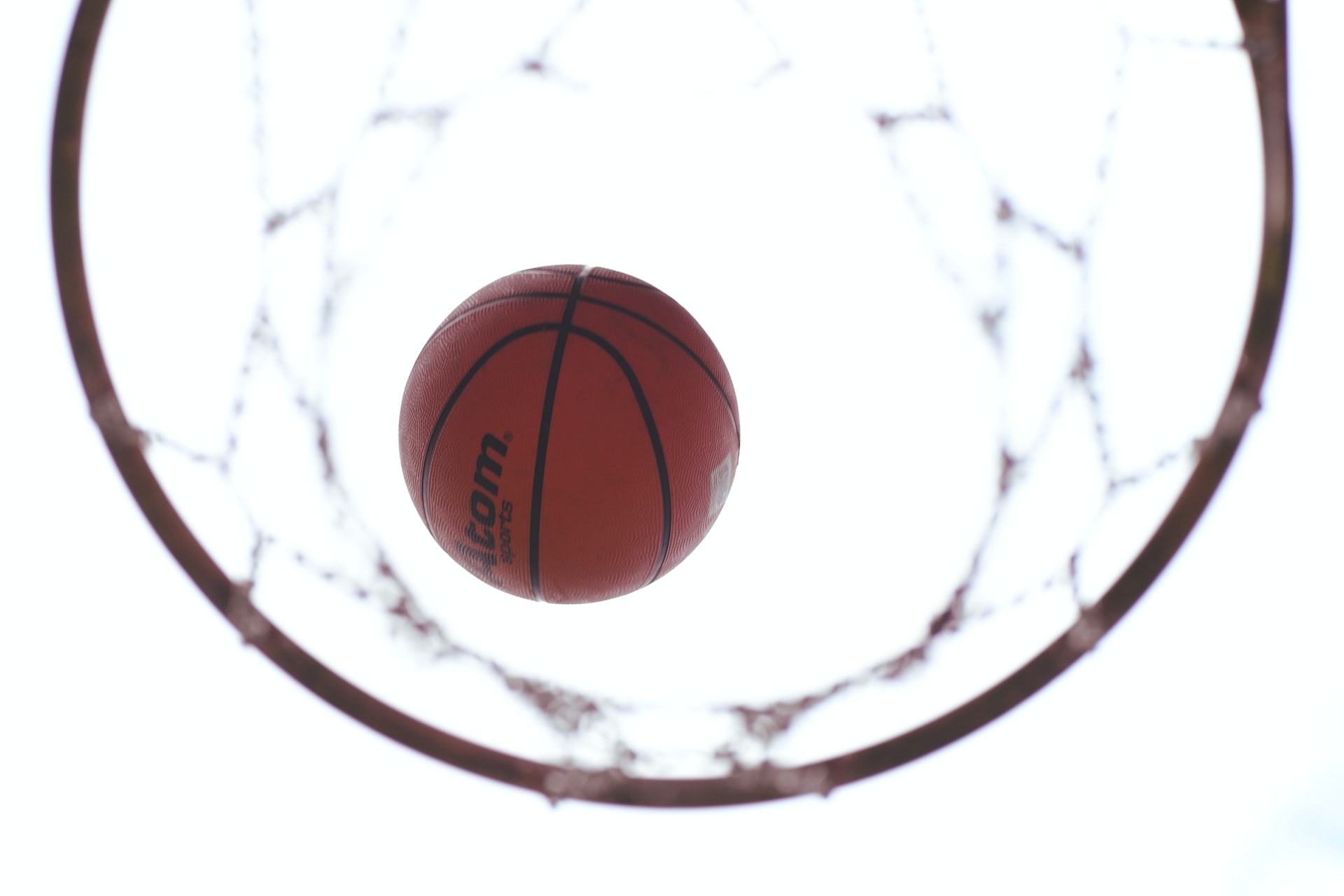 Thompson is one-half of Golden State's shooting duo called the "Splash Brothers." At 6-foot-6, he is a solid defender that can play shooting guard and small forward. His versatility and shooting are some of the reasons why Klay is a member of four Warriors championship teams. 
His resume includes five All-Star selections, two All-NBA teams, and one All-Defensive team. Thompson missed the last few seasons because of an injury he suffered in the 2019 NBA Finals, but he has since made a remarkable recovery. Three years later, Thompson was again hoisting the Larry O'Brien trophy along with the rest of Dub Nation.
5. Zion Williamson
Speaking of injuries, Zion Williamson missed the entire 2021-22 season because of a Jones fracture in his right foot. He is different from the other 6-foot-6 players on this list because he is literally a tank. Williamson is more of a power forward and small ball center at 284 pounds, but his speed and leaping ability make opponents feel helpless. If he can get over the injury hump, Zion has a chance to be one of the best to ever play basketball.
13 Interesting Facts About Michael Jordan
1. Jordan developed a phobia of bodies of water from harrowing experiences early in his life. He saw a friend drown and die when he was 7 years old. Michael almost drowned at a baseball camp when he was 11 and had a college girlfriend die because of drowning.
2. Aside from the jersey number 45 he wore after coming back from his first retirement, Jordan wore No. 12 in a road game vs. Orlando in 1990. That's because someone managed to sneak into the Bulls locker room and stole his iconic #23. He went on to drop 49 points wearing that nameless #12.
3. Jordan owns the regular season scoring average record of 30.12 PPG and the postseason scoring average record of 33.45 PPG.
4. To mix things up for the struggling Bulls, coach Doug Collins started Jordan at point guard. He went on a stretch of 10 triple-doubles in 11 games. ​​Jordan averaged 33.6 PPG, 10.8 RPG, and 11.4 APG over that time period.
5. Michael Jordan is the first billionaire athlete from his Jordan brand and various endorsements and businesses. Technically, Tiger Woods became a 10-figure athlete before Jordan, but the golf legend lost his billionaire status after his cheating scandal in 2009.
6. In 15 NBA seasons, Jordan led the league in scoring 10 times and seven consecutive at some point. Wilt Chamberlain was the only other player to have become a scoring champion in seven consecutive years.
7. As good as Jordan was as an offensive player, his defensive acumen is not far behind. He remains the only player to win an MVP and a Defensive Player of the Year award in the same season.
8. Michael Jordan "only" had 41 dunks in his tenure with the Washington Wizards from 2001-03.
9. Despite making Nike a household name, Jordan wore Adidas in college and wanted to endorse the brand when he got to the NBA. In a cruel twist of fate, Nike swooped in and offered Jordan a deal he couldn't refuse. The rest, they say, is marketing history.
10. The Nike "Air Jordan" line made $100 million in sales in 1985. That would be worth over $275 million today.
11. The infamous banned Air Jordan 1 has a colorway officially known as "Breds." The NBA fined Jordan $5,000 for every game he wore the shoes because it broke the league's mandate on uniform rules. Nike reportedly paid the fine and, in a stroke of marketing genius, even made a commercial based on it.
12. Have you ever wondered what would have become of MJ if he did not become the icon people know him today? Well, how about this? Jordan holds a degree in Cultural Geography, an introduction to Meteorology. That means he could become a weatherman if his first career choice did not pan out. 
13. According to an ESPN story written in 2020, Jordan ate dirt and clay for dessert as a young kid from the rural outskirts of Wilmington. The tradition was brought to the South from Africa and was thought to supplement the body's iron needs.
Wrapping Things Up: How Tall is Michael Jordan? Has It Changed?
The average height of NBA players hovers around 6-foot-7 during the past three decades. Therefore, Michael Jordan, considered by many the best basketball player of all time, is just below average in height compared with his peers. 
So, how tall is Michael Jordan? The listed Michael Jordan height in ft is 6 feet, 6 inches. But did you know Jordan wasn't supposed to be that tall? After all, neither his parents nor his brothers are above six feet! How tall was Michael Jordan 14? He's only 5-foot-9, then grew to be 6'6" at the end of his senior year in high school. His late growth spurt and other physical gifts allowed Jordan's star to grow even when he retired from basketball in 2003.
If you're interested in learning Michael Jordan's story, check out this basketball biography book.
We hope you enjoyed this post! If you did, be sure to check out our other basketball FAQ articles here.
Check out more interesting articles about Michael Jordan below:
> How Many Triple Doubles Did Michael Jordan Have?
> Does Michael Jordan Have the Highest Vertical?
> What Positions Did Michael Jordan Play?
> How to Play Like Michael Jordan

> What is Michael Jordan Doing Now