If you are a student interested in playing college basketball or a parent who would like your child to play college basketball, an important common question that should be on your mind is how to get a basketball scholarship? 
This is an extremely important question because we all know how expensive college tuition is, and not to mention if you are interested in playing at the next level after college, it is of great importance that you play college basketball. Getting a college basketball scholarship is extremely difficult, to say the least, as less than 1% of high school basketball players will get them. 
In our article today, we are going to do our best to help you navigate this process so that you can maximize your chances of getting a basketball scholarship for college.
What are the Chances of Getting a Basketball Scholarship?
There are three types of college basketball programs that offer scholarships. We are going to break down each of these programs with you so that you can have a better understanding of your chances of getting a scholarship. 
A lot of players are only exposed to the NCAA and aren't aware that there are other college basketball scholarship opportunities outside of the NCAA. Before we go into the three scholarship basketball leagues, you should also consider that there are other financial aid opportunities available at colleges. 
If you are more interested in the student part of being a student-athlete, you can look into financial aids and grants available at your preferred colleges. That way, if you don't get a basketball scholarship, you will still have other aid opportunities. Let's take a look at the different types of college basketball scholarships available.

NCAA
There are hundreds of thousands of basketball players that leave high school to enter the college system each year. There are about 1,100 NCAA basketball colleges, and these colleges have a total of just over 7700 players on their rosters with basketball scholarships.  
Of the 350 NCAA D1 basketball teams, only around 4580 players in the entire country are on NCAA Division 1 scholarships. NCAA Division 1 scholarships are usually headcount scholarships AKA full-ride scholarships that cover all of a student's tertiary expenses.
In the NCAA division 2, there are just over 300 colleges with just over five thousand possible athletes. From this pool of over 5,000 athletes, only around 3100 are lucky enough to receive scholarships. 
NCAA Division scholarships are not full-ride scholarships but equivalency scholarships instead. This means that the coaches are given a total amount of scholarship funds that they then turn appropriate to different players. In most situations, players would receive a partial scholarship, but the remainder of their expenses are supplemented from other financial aid sources or grants.
The NCAA Division 3 League does not offer basketball scholarships, but the schools normally find ways to entice student-athletes to join their programs by providing other financial aid. In division 3, there are 446 teams with almost 8,000 players. 
This is the largest basketball league at the college level, but surprisingly enough, there are no scholarships being offered in this league. Let those numbers sink in for a moment. Division 3 is the largest collegiate basketball league, but only has 8,000 players in the entire United States, and in addition to that small amount of student-athletes, none of them are provided with basketball scholarships. 
This goes to show how our little the chances are to get a youth basketball scholarship if you are not a top-tier talent.
JUCO/NJCAA 
The National Junior College Athletic Association has one basketball league with 430 teams and just over 6,300 players. This league allows 15 players per team, and all 15 players are awarded scholarships. Unfortunately, these scholarships are not headcount/full-ride scholarships but are equivalency scholarships. 
Equivalency scholarships are scholarships given out as partial scholarships. Coaches will split the money they receive from the school amongst the players on the team. Even though the junior college basketball league is the second-largest league behind the NCAA, it only has just over 6,300 players each year. 
This number is significantly small when compared to the number of basketball players leaving High School and entering the college program.

NAIA
The NAIA is an association that consists of two divisions with a total of over 200 schools and over 4500 athletes in the sport of basketball.  Each school in at the NAIA Division 1 is able to provide 11 equivalency scholarships to players on their teams, while teams in division two are only capable of providing six equivalency scholarships. 
The NAIA  has a smaller number of teams than the National Junior College Athletic Association and the NCAA. This means that they have the capability to offer an even smaller amount of scholarships than both of these two leagues.
Can You Play College Basketball Without Scholarship?
Athletes can play college basketball without being awarded a basketball scholarship. We must say that this is not a very common occurrence and is very difficult to achieve.
Walk-on 
A player that plays college basketball in the NCAA without a basketball scholarship is considered to be a walk-on. A walk-on is a player that gains a spot on the basketball team after impressing the team's coaches during tryouts. 
Walk-on players aren't usually better than players with scholarships, so there playing time is limited to nonexistent depending on the league they play in. NCAA Division II walk-ons are more likely to get playing time than NCAA division 1 walk-ons. In the NAIA and the JUCO leagues, it is much easier for walk-ons to make the basketball team. 

If you are trying to get to the NBA or other professional leagues after college but did not receive a college basketball scholarship, do not be dismayed. There are walk-ons who went on to have successful professional basketball careers after college.
NBA Players Who Were College Walk-ons
There are a few NBA players that were college walk-ons. A few of the best NBA players that walked onto their college basketball teams are Scottie Pippen and Jeff Hornacek. As a college walk-on, Jeff Hornacek helped his team to the NCAA sweet sixteen in 1986. 
He was then drafted in the 1986 NBA draft as the 46th overall pick by the Phoenix Suns. He has a fairly good NBA career. He was an NBA All-Star in 1992, and he was able to win the NBA Three-Point Contest twice, in 1998 and 2000. 
Scottie Pippen does not really need an introduction. After all, he is considered as one of the greatest small forwards of all time. Scottie Pippen is a six-time NBA champion, a seven-time NBA All-Star, an NBA All-Star game MVP, and he also managed to earn himself many other NBA accolades.
Best NBA Walk-on 
Of all the college basketball players that were walk-ons and went on to play in the NBA, Scottie Pippen  is, without a doubt, the best of them.
Can You Get a Basketball Scholarship Without Playing AAU?
The Amateur Athletic Union basketball league is one of the best at the high school level in the country. Some may even say it is the best. Because of the prestige and the talent level of players that participate in these tournaments, scouts always visit them on the lookout for players to join their college teams. Because college scouts and the coaches frequent these tournaments, they are seen as one of the major stepping stones for prospective student-athletes who want to get a basketball scholarship to play at the college level. 

Even though AAU basketball plays a vital part in a player's journey to college basketball, it is not the only path. There are various other ways that players can showcase their talents to coaches and college scouts in order to earn themselves a college basketball scholarship.
Summer leagues
Outside of the AAU, there are other summer leagues that are packed with talent and the watchful eyes of coaches and college scouts. If you are an athlete that is not a part of an EU team or a parent of a student-athlete that isn't the part of an AAU team, it may be wise for you to enroll them in one of these summer leagues. 
If you plan to play in a summer league, do your research to ensure it is one that you can get seen by college scouts and coaches. It is also great if you go a step further and inform the coaches of the colleges that you are interested in attending, that you will be playing in these leagues.

Provide these coaches with your schedule so that they will have an opportunity to come and watch you play. In this age of technology, there are easy ways for you to record your games and show it to them as well.

College Camps
A lot of colleges will take the time and effort to set up basketball camps for players to come and showcase their talents and skills. If you aren't playing in AAU basketball, attending the camp of a college you are interested in attending on a scholarship is one of the next best ways to get seen by that team's coaches and scouts. 
While attending these camps, do your best to stand out in the position that you play, and also try to speak with the coaches so that you can build a relationship with them. Attending college camps is a very effective way to get noticed, and it sends a positive message. It will let the coaches know that you are very interested in becoming a part of their basketball program.

International Camps
If, for whatever reason you are traveling abroad and you are not able to play in the AAU basketball league or perform for coaches and scouts back home, you can check to see if a college you are interested in is having or attending an international camp. 
Various colleges put on or attend international basketball camps with the hope of discovering international talent or talents that can contribute to their teams. You can either plan your vacation around the location of these camps, or you can check if any of these camps will be close to you while you are vacationing so that you can attend of them. 
Even though you are a foreign national, you will still be allowed to participate in most of these camps, but you should speak with the coaches first so that they can understand your unique situation.
How to Get a D1 Basketball Scholarship
Here's how to become a D1 basketball player. Start the process early especially if you aren't a top tier player, start applying as soon as possible so you can get on coaches radars soon. After you have made the first contact, sing up at the eligibility center and then make sure you impress recruiters when they come to see you play. 
What Do Basketball Recruiters Look For?
You must understand how to impress recruiters. You can have all the hopes and ambitions of play on a college basketball scholarship, but if you do not get the attention of recruiters, then it will all be for naught. 
There are a few things that recruiters will look for in a player based on the college's culture, the team's culture, and the requirements of the coaching staff. Let's take a look at some of these.

Size
If you play basketball long enough, at one time or another, you will hear coaches say, you can't coach height. Height is a big part of size and in the sport of basketball size does matter. A lot of scouts will be drawn to bigger and taller players because they have the physique that can make them dominate on both offense and defense if it is appropriately applied. 
You may not be able to work on getting taller if you are not already tall, but you can always work on getting bulkier if you aren't already bulky. Hit the gym and make sure you get in good physical shape so that scouts can notice your superior physical attributes while watching games. Speak with your coaches and the team nutritionist to build up your body and learn how to use it. 

Grades 
Many athletes are yet to comprehend how important it is to have good grades when trying to get a basketball scholarship. We should not forget that student-athletes are first students and then athletes. 
Make sure that you are keeping up with your classes and get tutors if necessary. Your education will be vitally important when applying for a college basketball scholarship. Your grades must be up to par.
Coachability
Not many players understand what coachability is and how it is important to recruiters. Attitude is a big part of basketball both on and off the court. One player's attitude can affect all the other team members and change the result of a game. 
Coaches always value coachability in a player. Coachability is a player's capability to listen, understand, and follow the request of their coaches. Not every player is able to do this because of either their attitude or willingness to be coached. Scouts and the college coaches will speak to your high school and other coaches to get an understanding of the type of person you are. 

If they determine that you can't be coached, your chances of getting a basketball scholarship will be severely hampered. Work on your attitude towards your coaches and your teammates to learn as much as you can and for your current coaches to have only good things to say about you.

Work Ethic
Your willingness to work on your craft professionally at any level of the game will always make you a better player than those who do not commit to the game. Your work ethic is the way you approach basketball when it relates to getting better and doing what needs to be done when it needs to be done. 
College scouts and college coaches will be more willing to offer basketball scholarships to players they believe will work and get things done. Always try to stay focused on what's important. Keep your eyes on the prize, your mind in focus, and your body in motion.
Skill 
Regardless of all the other things you have going for you, if you do not have the skill to be effective at the college-level, college scouts and coaches will not offer you any basketball scholarships. When you decide to choose colleges to apply for, make sure that you choose colleges in league that you are suited for. 
What we mean is do not apply to only Division 1 schools when you know that your skill level is best suited for Division 2. If you are not talented enough to contribute to a college basketball team, that can be remedied by working hard in the gym, on the court, and everywhere else at every opportunity you get. Practice and when you are finished practice some more. Be committed like the greats.
Talent Ceiling
Surely you have heard about players that perform very well in college, and then they get to the NBA and cannot compete. The same is for high school and college. Many players perform reasonably well at the high school level, but they can't keep up with the other college athletes when they get to college. 

Recruiters know this, and they also try to determine the talent ceiling of potential players before deciding if they are worth a basketball scholarship.

Stats
Your stats are going to be very important in the recruiting process as coaches will look over your performance when deciding if you should get a college basketball scholarship. If you have very poor stats at the high school level, it is doubtful that you will get the college basketball scholarship. 
Your stats on the court are very important, and so are your stats in the classroom. We are talking about your grades. Just like they review your on-court stats, coaches will also review your grades.

Interests outside of basketball
The things that you share your time with outside of basketball will gather some interest from recruiters. The things that you spend your time doing when you are not playing basketball says a lot about you as a person. Make sure that you spend your free time being productive and not destructive. 
If college recruiters see your personal life as disruptive or destructive and can affect the team when you go to college, they will be hesitant to offer you a basketball scholarship. Be productive in your free time so that recruiters can see you as an asset to the team both on and off the court.
How Much is a Basketball Scholarship Worth?
The worth of a basketball scholarship depends on the league a player is playing in. Basketball scholarships can be headcount scholarships that cover full expenses, or they can be partial scholarships. 
Partial scholarships are divided by coaches to players on their teams, and these scholarships are very different in amount depending on the school, coach, and players. Headcount scholarships, on the other hand, are a bit more predictable as they pay for everything. These scholarships value anywhere between $20,000 to $50,000 each year. 
5 Ways to Get a Basketball Scholarship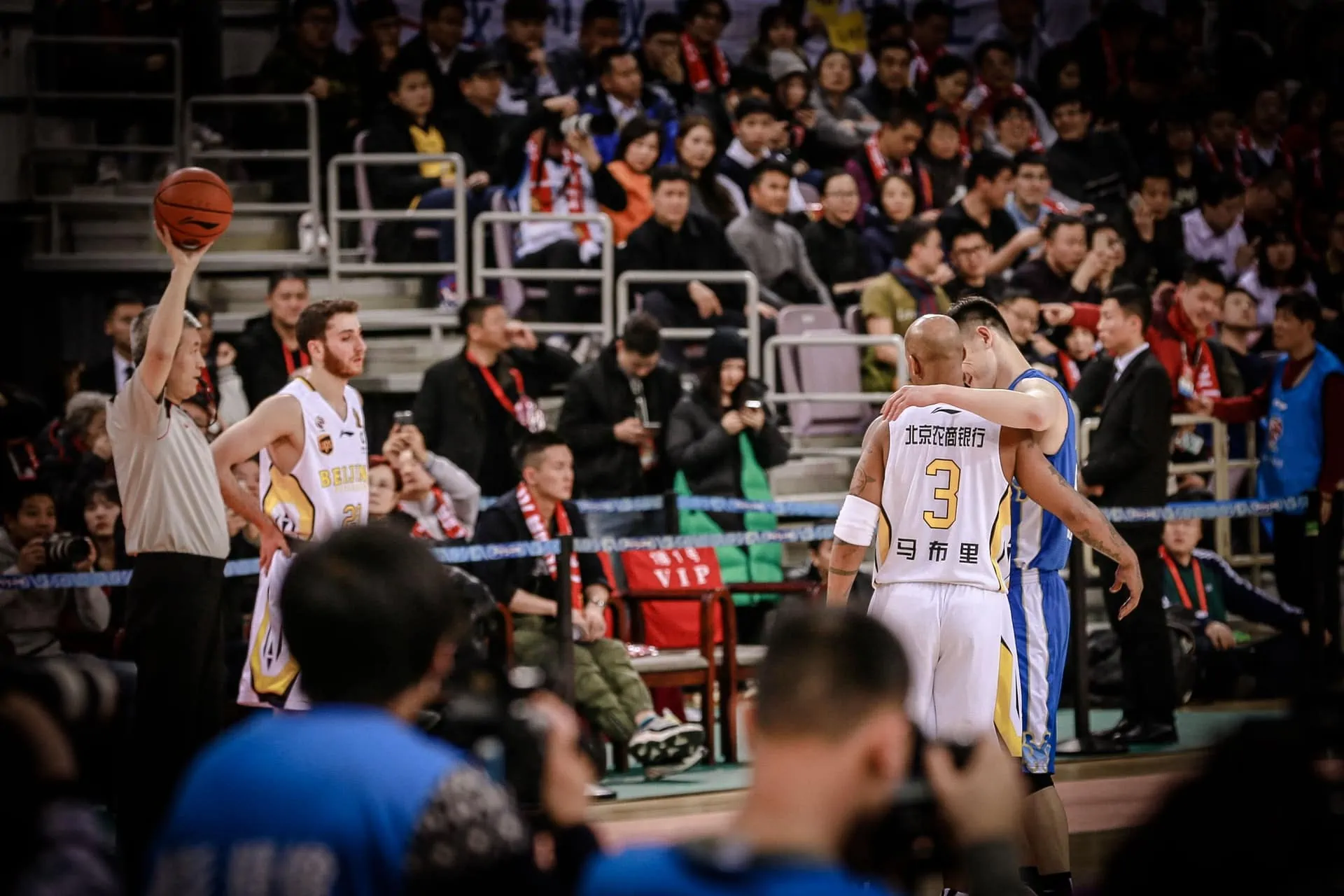 1. Put together a list of realistic schools
Ensure that you are organized once you have decided that you would like to play college basketball on a scholarship. You will first need to get together with your parents and coaches to determine what schools will best suit your playing style and academic needs.
Your parents may also have other factors such as proximity and school culture that they may want to pencil in. Make sure that you select the schools in your talent/skill level.
2. Reach out to coaches early and continuously
The recruiting process is very competitive and starts very early in a student's life. Once you have decided on what you want to do and where you want to go, be proactive, and make the first move. Get the contact information for the coaches of the teams at these colleges and reach out to them.
3. Prepare and send coaches documents
Ensure that you get all the requirements together, such as your test scores and transcript. These documents are vital when applying for college basketball scholarships, so remember to put them together in an organized manner, so you have them readily available for the coaches. You will also need to sign up at the NCAA eligibility center to confirm your amateur eligibility.
4. Play your best and record games
Don't take plays and games off. Always play your best as you never know who may be watching or recording you. Speaking of recording, always record your games so that you will always have game footage to send to potential coaches when applying for basketball scholarships.
5. Send tapes to coaches
After you have recorded your games, compile highlights of them, and send them to college coaches. Do not make of the tapes childish and gimmicky. Be professional. As your seasons and skills progress, keep recording game footage so that you can show continuous improvement to the college recruiters.
Wrapping Things Up: How to Get a Basketball Scholarship
If you want to get a college basketball scholarship, start the recruiting process early by making a list of potential colleges and contacting coaches. Work very hard and make sure you are where the recruiters are. Play in as many leagues and tournaments that are watched by recruiters, and this will improve your chances of getting noticed.

Did you find this helpful? Then also check out other basketball FAQ articles here.
> How to Get Better at Basketball: Tips & Drills
> How to Play Basketball Overseas: The Ultimate Guide