If you are thinking about playing basketball at the professional level, but do not believe that you can make it to the NBA, you may be asking yourself how to play basketball overseas. It is great that for professional basketball players, it's not just the NBA or bust. 
Playing basketball overseas is becoming more and more popular for professional basketball players. It is very important that you get all the information you can possibly get if you are considering playing overseas. 
We want to help you on your journey to get to where you need to get to most efficiently. Our article today will be going in-depth through different aspects of how to play basketball overseas.
What are the Requirements to Play Basketball Overseas?
Playing basketball overseas is not just as simple as walking on to an international court and saying, here I am, play me. The process is quite tricky, and if you aren't well prepared, you will waste a lot of time, energy, and money for nothing. Here are some of the things that you need to do or get in place before your international basketball career can start.

Agent
Getting in touch with an agent may be the best thing you ever did it. Agents may not always have the best reputation on the international scene, but doing your research and signing with a reputable agent is going to benefit you incredibly.
Your agent will be able to connect you with the people you need to get in touch with to make your career happen. Through their experience, agents will have the process done in a smooth, efficient way.

Market yourself
Some people believe that just because they are skilled basketball players, everyone knows about them. That's not the case. If you need to play overseas to make a living as a basketball player, that means you are swimming in a pool with thousands of players at your talent level. You need to stand out, and to do this, you need to market yourself. 
No one will be more interested in marketing you than you, so no one will do a better job than you. Make sure that you create highlight videos and game tapes for international scouts and coaches to see. 
Whenever you get to the opportunity to speak to a coach or scout, always let them know the pros of having you on their teams. Do your best both on and off the court to make yourself unforgettable in their minds.

Skill
This is the biggest requirement of playing professional basketball overseas. Professional basketball, even in other countries, is just that; it's professional. This means that teams are competing with the sole aim of winning championships, so you will be paid to perform. 
Despite all the other things that may be going for you, if you do not have the skill to perform at an international level, no international basketball team will want you on their roster taking up space. If you want to play basketball at the professional level in any country, you must be skilled as the other players already doing this, or even more skilled. 
If you realize that you want to play international basketball, but your skills are not there yet, you have two options. One, work extremely hard to improve to the level acceptable for professionals or two, choose a different career.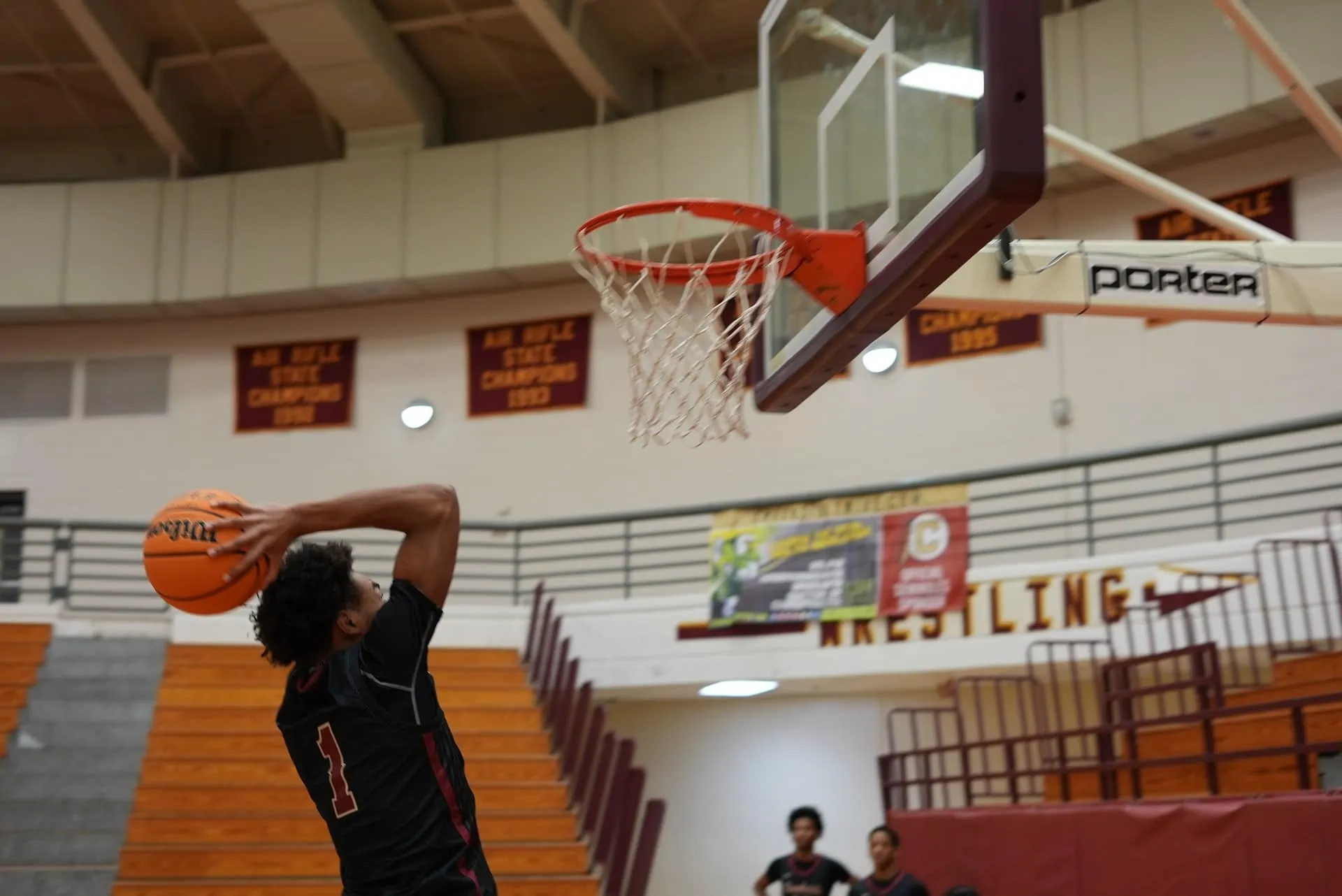 Coachable
Some people may not see the importance in this point until it's too late nope. Professional coaches are more interested in working with players that are coachable than those that aren't. Suppose you are thinking about becoming a professional basketball player in another country. In that case, you should be willing to learn and understand different playing styles and adapt your game to what your coaches need from you. 
Being coachable will extend your professional basketball playing career and also increase your playing time.

Adaptable
When you opt to play professional basketball overseas, you are choosing to play basketball away from home in a foreign country. Not all countries will be similar. You must be capable of adapting your lifestyle and mindset to live in a foreign country while being exposed to foreign cultures.

Focused 
Staying focused while playing basketball anywhere is of great importance, but at the same time, it can be challenging for different players. Anything that you do that requires focus will need you to be willing to devote your attention to it to be successful, and basketball is no different. 
If you are playing basketball in a foreign country, there will be many distractions that can affect you and your game. If you put yourself in this situation, you need to remember why you are there, and you need to find a balance between basketball and other aspects of your life. 
Try to make sure that basketball remains your priority so that you can maintain your professional playing career.

Initial capital to get to camps and academies
To set yourself up with the opportunity to play basketball overseas, you will need some initial capital, depending on your skill level. If you are a heavily recruited athlete, you may not need to pay to get started, however, if you aren't heavily recruited, you will need capital to travel to camps or pay to get into basketball academies. 
You may also need to pay agents to set you up with teams and coaches. In addition to these expenses, you may also need to pay for accommodation when you travel to exhibition camps.
Research new country
It is of extreme importance that you do your research before you commit. You should take every step to research the country you will be visiting or playing in so that you can get a better understanding of the culture and expectations of you while you are there. 
Researching a potential destination country for your career will also help you to determine if its culture and overall environment is one that you can thrive in. In addition to researching the country, you should research the league and other player's experiences. 
There really isn't a way for you to find out everything by internet searches so try to network as much as you can and ask the right questions so that you can get as much information as possible. Doing research may not tell you everything you need to know but it will help you to get prepared.
How to Contact Overseas Basketball Team?
There are many ways that one can contact overseas basketball teams in order to express interest in playing for them. The teams contacted some players that play in overseas basketball leagues so they didn't have to worry about making the first call. 
Most players are not this lucky, and even if they are very skilled, they still need to initiate contact with the team to express interest. Here are some channels that can be used to reach out to International professional basketball teams.

Contacts
If you have friends or family in the professional basketball industry or have played overseas, you should lean on a family for assistance here. They may have the means of getting you in front of a coach or a scout or send your videos to the right persons if they are highly connected. If this is the case, then you are halfway there. If they can't do this, they may know someone who can, so do not be afraid to ask for help.

Agents
Agents are going to play a crucial part in your basketball career. Signing with the right agent should be an essential process and should be carefully evaluated before your final choice is made.
Make sure that you associate with an agent that is very experienced and good at their job so they can find the best opportunities for you and your career. Agents usually have more contacts in this field than your common acquaintance, so they can go through the proper channels to get you in front of an international coach.

College coaches
International Scouts sometimes communicate with college coaches. If you are in college and thinking of playing professional basketball overseas, you should speak to your coaches and find out if they can help you with their contacts. 
Your coaches will also provide you with valuable advice based on their knowledge of international basketball and help you choose the right team for you.
Do You Have to Go to College to Play Basketball Overseas?
Playing in college basketball leagues can maximize your potential to play overseas, however, it is not a requirement. 
The most significant requirement to play international basketball is your skill level. If you are a skilled player who can compete at the professional level, you have different ways to show your talents to international scouts and coaches. Here are a few of them.

Highlight video
This is not the most traditional way, but compiling a highlight video of your skills in leagues you are playing in and then sending said video to coaches or scouts is a great way to get yourself noticed. 
Social media is also a big part of marketing in today's basketball industry, so make sure that you have a strong social media presence and increase your chances. Make sure you are highlight videos show all your skills for coaches to make a thorough evaluation from them.

Agents
After you have created your highlight video, make sure you sign with an agent. Your agent's job will be to market you to potential teams that need your skills. Even though you didn't play in a college league, your agent will have different ways that coaches can see you. They can get you invited to camps, and if they are from basketball academies, then they will work that angle too.

Exposure camps
Exposure camps are international camps put on for players to showcase their talents to international scouts and coaches. Do your research and find out what exposure camps the recruiters for the teams you are interested in playing for attend. Recruiters well attend exposure camps because they have opportunities to view many players in one location. 
When you go to exposure camps, remember the purpose of your trip and stay focused. Your goal there will be to stand out and make a name for yourself. While you are at these camps, try to speak with team representatives and scouts so that you can start to build a relationship with them. Try to understand what they are looking for and adapt your game to fit.

Basketball academies
Basketball academies are institutions set up to help players achieve their full potential while providing them with opportunities to play for a professional team. Basketball academies are usually outfitted with coaching staff, training facilities, agents, and other essential personnel that you will have access to. 
Basketball academies are like stepping stones that feed players to international teams. Signing up with a basketball academy will provide you with most of the tools you will need to maximize your opportunity to play overseas.
How Hard Is It to Play Basketball Overseas?
-1%
Less than 1% of college athletes go on to play professional basketball. Think about that number for a minute. In addition to the fact that the opportunities to play international professional basketball are not infinite, other requirements will make this career path even more difficult to attain.

Skill
Professional basketball players are the best basketball players in the world. There are many basketball leagues across the world, but millions of players are attempting to play professionally. You have to be amongst the most skilled in this group to have a chance of making a team roster.

Different culture
If you are not a person who learns and adapts to new things quickly, you may have a problem after you go overseas to play basketball. Playing in a foreign country will expose you to that country's culture and all the other cultures that are a part of the area you live in.
In addition to the country's culture, you would also be exposed to the basketball culture, which can be wildly different from what you are accustomed to. This can be a difficult transition to make if you aren't open and strong-minded.

Different Climate
The atmospheric conditions of the area you choose to play in can affect the level of your game. If the climate of the region you choose to play in isn't ideal for you, and you find it difficult to adjust, you will have a real problem. Try to research the climatic conditions of a region before committing to play professional basketball there. Try to find an area that is the closest to what you are accustomed to, or a place that you feel that you can change and work with.

Family and Friends
If you are accustomed to having a strong support system from your family and friends, it will be difficult for you to play basketball overseas if you do not have this same system readily available at hand. 
Yes, you will have opportunities to connect with your friends and family digitally, but this type of relationship may not always make up for the real thing. Living away from all the people you know and care for can have a devastating impact on a player, especially when they are going through difficult times.

Language Barrier
It is difficult to visit a country that speaks a different language, so you can imagine how difficult it will be to work there. Communication is a part of every aspect of life and to communicate, you must be able to speak the language of the place to a certain extent. 
It is important that you learn basic words because you will need to perform basic tasks or get help to perform these tasks. Without some knowledge of the language of the country you are working in, it will be very difficult to survive comfortably.

In addition to all the obstacles mentioned above, most international leagues have player restrictions that can prevent you from getting a foot in the door in the first place. Many teams have a certain number of international players that they can roster or play on the court at any given time. Here are a few of them.

Greece
In Greece, each team is allowed to have up to three players from the states on their rosters.

Russia
Russian basketball rules only allow for a maximum of six foreign players on a roster. Six local players would then complete the roster.

Italy
The Italian league has a few more options than the others. Teams can opt for either 5 foreigners on a ten-man game sheet or 3 non-EU players, 4 E.U. players, and 5 Italians on a 12-men game sheet.

Serbia
In Serbia, each team is allowed to have up to four players from the states on their rosters.
Turkey
Turkish teams can sigh a maximum of 6 foreigners but can only use 5 per game.
Spain
The Spanish league is one of the most restricted. Each team can only sign two foreigners.

Israel
Teams in the Israeli league can roster up to 6 U.S. players.
How Much Do Players Make Playing Basketball Overseas?
Even though the salaries of players playing outside of the states, are, for the most part, significantly lower than that of NBA players, international basketball players can make a good living playing overseas. 
Players that play in overseas professional basketball leagues have the potential to earn up to $100,000 and more than if they played in the G League. There are a few players that have multimillion-dollar contracts outside of the U.S., but this is just a few.

The average salary playing internationally, even though pretty good, is much lower. 
In the Spanish first league (Liga ACB), The average salary for international players is around $130000 per season. However, the top tier players will receive a lot more. The highest EURO player (Nikola Mirotic) is receiving an average of 5.4 mil USD to play for F.C. Barcelona in Spain. 
The average wage for players in Australia was $146,000, but players recently agreed to a pay cut to ensure the league's sustainability in these unique trying times. Hopefully, after the pandemic is over, players will see their wages returning to normal. 
The Chinese Basketball Association has a salary cap of just over five mil USD, and no player can get a contract that is over 25% of that amount. In Turkey's BSL, international players can get an average salary of around 250,000.
What are the Best Overseas Basketball Leagues?
The best basketball leagues are in Spain (ACB), the Adriatic region (ABA), and Russia (VTB United League). These leagues are the most competitive and they offer competitive salaries. Top teams in local European leagues filter to the Euro Cup, FIBA's BCL, and Euro League.
What NBA Players are Playing Overseas?

 
Many Former NBA players are now playing in international basketball leagues. Let's take a look at five of the most memorable ones.

Nikola Mirotic
After playing for the Milwaukee Bucks in the 2018-2019 NBA season, Mirotic decided to reject a +$35 mil offer and decided to return to play in Spain. Mirotic was the 23 draft of the 2011 NBA. While he played in the NBA, Mirotic averaged 12 points and 6 rebounds.

Lance Stephenson
Lance last played with the L.A. Lakers in the 2018-2019 NBA season. During that season, he averaged 7.2ppg and 3.2rpg in 16.5 minutes per game. In August of 2019, Lance Stephenson signed with the Liaoning Flying Leopards from the Chinese Basketball Association.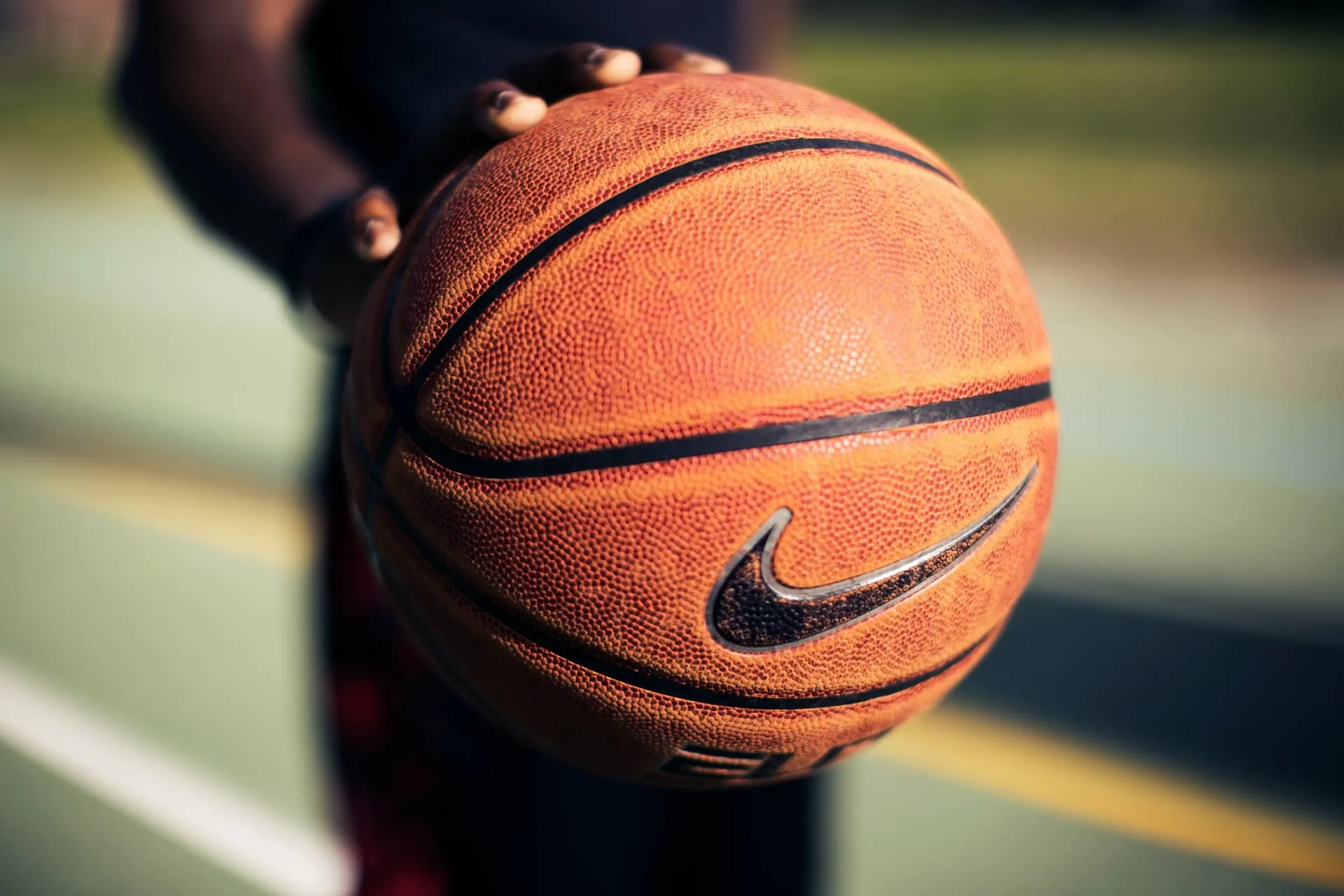 Amare Stoudemire
Amare Stoudemire won ROY with the Suns in 2003. He then went on to have a wonderful NBA career, averaging 18ppg and 7rpg. Amare signed with Maccabi Tel Aviv in 2020 and won the Israeli league. He was also the league's finals MVP.

Jeremy Lin
Linsanity!!! Jeremy Lin last played with the Toronto Raptors in the 2018-19 NBA season. He won a championship with the team that year. Jeremy Lin may be best known for a group of games in 2012 when he led the Knicks on s seven-game winning streak. He is now playing for the Ducks in the CBA.

Greg Monroe
Greg Monroe was last signed with the 76ers but is now playing in Russia with B.C. Khimki.
5 Tips to Playing Basketball Overseas
Agent
To play basketball overseas, you will need to sign with an agent. Agents are quite useful because they have been in the game longer than you are and they would have all the right contacts to get you started.

Highlight Video
A highlight video is very important. Your highlight video will help you to improve your chances of getting noticed by international scouts and coaches. Ensure that all your games are recorded and have your video professionally edited so that it comprehensively shows your talent.
After you have created your highlight video, make sure that you get it in front of your agent so they can have it sent to all of the scouts and coaches that they need to.
Exposure Camps 
Exposure camps are camps put on by International Teams, like overseas basketball tryouts, so that they can evaluate many players at one location. Attend exposure camps so that coaches and the scouts will have you honor their Radars. Choose your cams wisely so that you do not waste your time.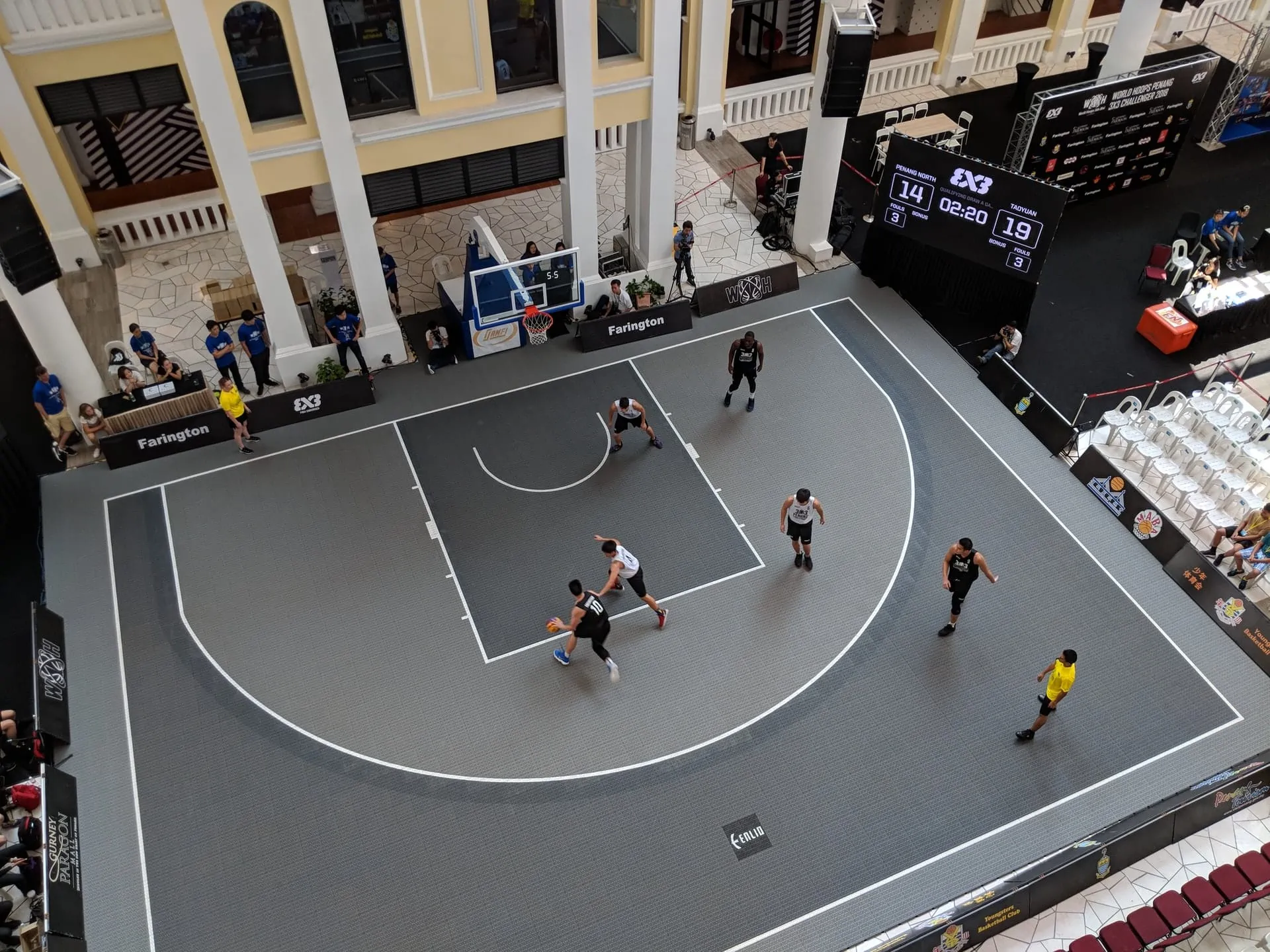 Join Basketball Academies
Do your research to find out what basketball academies are the most efficient in getting international players jobs in professional basketball leagues. Find an academy that seems worth it for you and then sign up with them. This investment will give you access to coaches, agents, and the facilities to get you prepared for a career overseas.

Network
Whenever you go to international basketball events, try to make as many friends as you can and get as much information as you can from them. Identify useful information and act on it.
Whenever you are introduced to players who have played overseas in the past or are currently playing overseas, try to build your relationship with them and ask them for help in getting your career started.
Wrapping Things Up: How to Play Basketball Overseas
To play basketball overseas, you will need to associate yourself with the right people, go to the right places, and do the right training. Get a good agent, attend camps, and prepare videos of your best moments.

Did you find this helpful? Then also check out other basketball FAQ articles here.
> How to Get a Basketball Scholarship