We can all agree that basketball is a fun but dangerous sport. If you play basketball, it is very likely that you or your face have faced or are facing a problem that almost all basketballers and their faces face while playing the sport, your FACE. Yes, our faces sometimes get in the way. 
We are going to compare the face protection used by all the top athletes and help you to decide which one is best for you.  We understand that there are many reasons why you need to protect your face while you play. 
This article will be the most comprehensive guide to help you to understand face protection while playing basketball and how best to apply it to your game just like a pro athlete. We are going to address concerns and a product that can be used to help your face to face the issues that it faces while facing the opponent. 
Why Do Basketball Players Wear Masks?
If you want to be the best at your game while protecting your face, you are in the right place. Show your hustle, it's tip-off, let's dive in.
It doesn't matter where or why you play. If you are playing for your school, playing with your friends in the park, or if you are playing for your club, the need to protect your face while playing basketball is on the rise. There are so many unwanted things that may come in contact with your face while playing the sport, the ball, body parts of other players such as elbows, hands, fingers and even their faces.
Basketball players wear masks for a variety of reasons ranging from protection for minor cuts to protected areas that have had major surgery done and many things in between.
Basketball players will wear masks to cover cuts and scrapes to their faces to prevent infection or further injuries.
Masks are also used to protect areas that are healing from previous injuries. These injuries above can be minor or severe. It does not matter. 
NBA players use masks to protect their faces while recovering from injuries such as lost teeth, broken noses, fractured orbital bones, fractured cheek boards, broken jawbones and a few more. The broken nose is the most common of them all.
What's The History of Hoops Players Wearing Masks?
Let's now take a look at the history behind the mask. The history of its existence can measure the mask's importance and effectiveness. The fact of the matter is if something is efficient and if something works, then it will be around for a long time. So with that reasoning, it's safe to say that masks have been very efficient as they have been used in the NBA and the sport of basketball in general for many decades.
In today's game when we speak about masked players a few may come to mind such as LeBron, Embiid, Kobe and Kyrie but let's go back, let's look back on those before them. You may think of (2015) Andrew Bogut, (2002) Richard (RIP) Hamilton and (2009) Wally Szczerbiak. Kudos to you, if you know those names, you are not so young after all.
Well, let's take it back some more, do the names (1988) Harold Presley, (1990) Bill Laimbeer and (1996) A. C. Green ring any bells? 
If you are still with us on this journey through time, wow, we have one more challenge for you. Can you make this shot and remember (1977) Rudy Tomjanovic?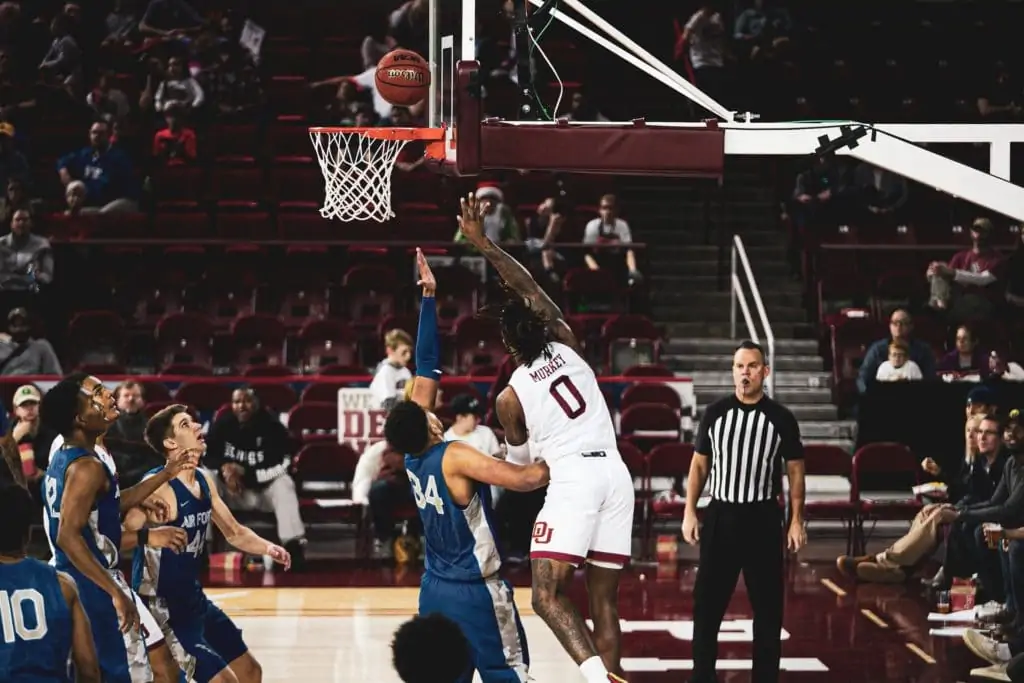 These are just a small sample size of the many NBA players that donned the mask over many decades. Throughout the history of the NBA, players have been forced to wear masks because of injuries that were doled out either intentionally or unintentionally by their opponents. 
Some players also voluntarily wear masks to boost their confidence and increase their bravery in hard hustle situations. The fact of the matter is, basketball is a contact sport, and at any level, it can be extremely physical and dangerous when it comes on to elements hitting a player's face.
Who Are Some Famous NBA Players Who Have Worn Masks?
Since the introduction of the mask to protect facial injuries, scores of players have donned the mask some more popular than others. Let's take a look at some famous players throughout history that have worn basketball masks and their reasons for doing so and the impact it had on some of their games. 
Let's start at current players and work our way down to the beginning of time when "the rock" was still a rock. Remember, we are not going to be looking at every player that wore the mask, only the most popular ones, so let's tip off the list with Joel Embiid. Why did Joel Embiid need to wear a basketball mask? Joel's injury was accidental. He had to wear a mask because of an unintentional injury that he suffered after colliding with his then-teammate Markelle Fultz. The collision caused a broken bone in his left eye socket.
Joel Embiid's injury caused him to miss the first two games of the playoff series against the Miami Heat. Joel's team carefully constructed a mask that they had to change over 20 times to get it right, and he was able to return to the court for game three. This mask was, for want of a better word, unusual. It was the first of its kind because it combined goggles and a protective mask made from polycarbonate and carbon, making it quite durable. 
Even though Joel did not seem exactly pleased with the device as he claimed the goggles were fogging up, it did not seem to affect his performance as he ended the game with 23 points, 7 rebounds and 4 assists.
Russell Westbrook. So, why did Russell Westbrook need to wear a basketball mask? The triple-double King, Russell Westbrook, unfortunately, fractured his right cheek in a game against the Portland Trailblazers after he accidentally collided with the knee of his then-teammate Andre Roberson in 2015. Westbrook or should we say Westbeast needed to do surgery to repair the fracture. 
Before he returned to the court, Russell was outfitted with a one strap, clear hard-plastic mask. The mask did not seem to affect the Beast as he went on to carry his team to a big win against the Philadelphia 76ers. In his first game wearing the mask, Westbrook, as per usual, managed a triple-double with one point shy of 50 (49), a massive 15 rebounds and 10 assists. If you asked me, I'd say no, the mask did not affect Russell's performance.
Kyrie Irving. Why did Kyrie Irving and need to wear a basketball face mask? This famous basketball superstar has so far played for three teams in his career and unfortunately has seen the need to wear a mask at one point or another while on all three rosters. 
Kyrie broke a bone in his face in Milwaukee after he fell while playing for the Cleveland Cavaliers in 2012. Zorro, I'm sorry, Kyrie managed to put up 41 points, 5 boards and five dimes while wearing the black hard-plastic mask for the first time. 
In 2017 while playing for the Boston Celtics, Kyrie had to wear a mask in a game against the Brooklyn Nets. Kyrie had to wear the basketball mask after he fractured his face in a collision with his then-teammate Aron Baynes in a game against the Charlotte Hornets. 
In his return to the team, Kyrie managed to score 25 points in 29 minutes, an effort that helped the Boston Celtics defeat the Brooklyn Nets. This was a hard-fought win for the Celtics, but despite playing with a fractured face and a face mask, Kyrie managed to come up clutch for the Celtics during crunch time and helped them to pull off the win 109-102.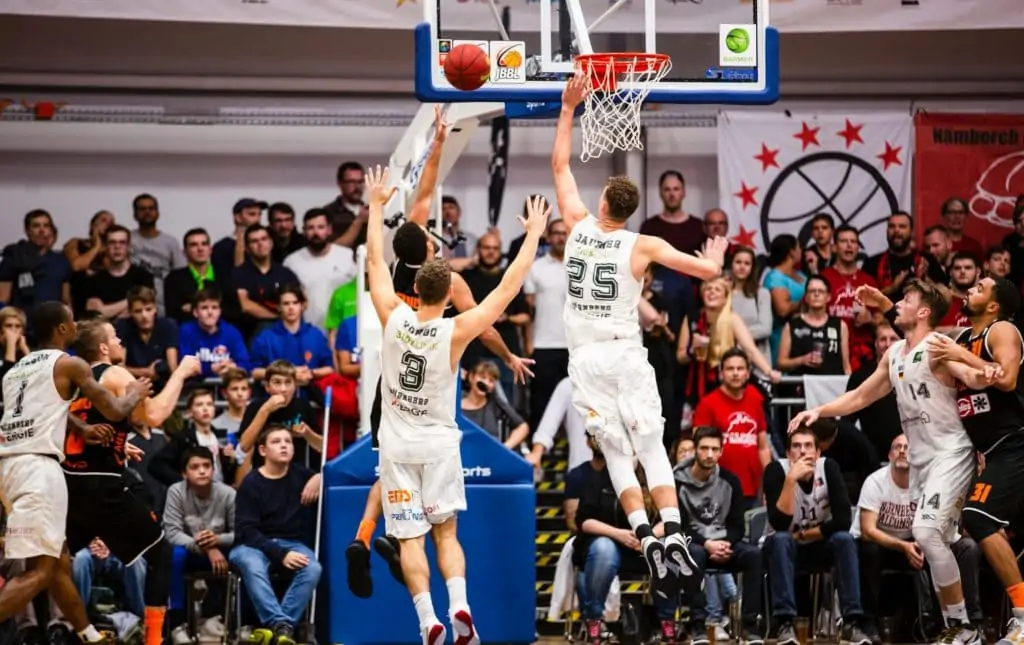 After joining the Brooklyn Nets in the offseason (2019) with his dear friend Kevin Durant, Kyrie donned a clear hard-plastic face mask in a preseason game against the Lakers to protect the facial contusion injury that he incurred while playing pickup ball.
Unfortunately, we did not manage to see how effective Kyrie would be in the mask in this game as he had to leave the game early. He had to leave the game early because he was hit in the face by Lakers guard Rajon Rondo's shoulder. 
It is no secret that Kyrie is not a fan of the mask, referring to them as foggy blinders that obstruct his peripheral vision. It is also no secret that he puts up great numbers while wearing them, so we believe it is safe to say even though the mask may be uncomfortable and take some time getting used to, Kyrie being the Superstar he is, still finds a way to be effective while wearing them.
So, who's next on the list, let's see. Chris Paul AKA CP3. Why did Chris Paul need to wear a basketball face mask? Not many people remember that in the spring of 2012 while playing with the Los Angeles Clippers, Chris Paul had to wear a face mask to protect his nose after suffering a nasal fracture while playing against the San Antonio Spurs. 
Chris Paul wore a clear hard plastic one strapped mask against the Golden State Warriors in a 97-93 law. The mask did not seem to hamper Paul's performance as he was able to put up 23 points, dished out five dimes and stole the ball three times. What happened? How did he get injured? Chris Paul's facial injury came after he was hit in the face by San Antonio's Danny Green's left hand in a game where he scored 36 points, shooting 12 of 20 from the field and 11 assists in 38 minutes.
Next man up, LeBron James. So, why did one of the sport's best have to wear a basketball mask? Let's find out. LeBron James first wore a black mask against the New York Knicks while playing for the Miami Heats. He started wearing the mask after he got a broken nose when he was hit in the face by Serge Ibaka in a game against the Oklahoma City Thunders. He could not play in the next game against the Chicago Bulls as a result. 
LeBron returned to the court to test his face in a face-off against the New York Knicks. In that game, he played 37 minutes while wearing a black carbon-fiber mask. He managed to score 31 points on a very efficient 13 of 19 field goal attempts. He also grabbed four boards and managed four assists. 
LeBron's heroics did not stop there. After the NBA asked the king to swap in his black mask for a transparent version, which he protested by the way, LeBron went on to score his career-high while we're in the clear version of the mask. LeBron scored what is the Miami Heat's franchise record and his career-high, 61 points while wearing the clear basketball hard plastic mask against the then Charlotte Bobcats. 
The late great Kobe Bryant. The list could not be complete without the Mamba himself. Kobe's face mask was made from clear hard-plastic. So why did Kobe Bryant have to wear a face mask? Another Superstar Dwyane Wade broke Kobe's nose accidentally in the All-Star game of 2012. Kobe Bryant did not let the injury stop him as shortly afterward, he was back on the court to challenge the Minnesota Timberwolves in his first game back. Wearing the mask, the Mamba managed to score 31 points, grabbed 7 rebounds and dish out eight dimes while rolling with the Lakers in a 104-85 victory against the Minnesota Timberwolves. 
Honorable mentions. Tracy McGrady, RIP Hamilton, Bill Laimbeer and Wilt Chamberlain all needed to wear the basketball face mask to protect they're healing injuries that they suffered while playing the sport we love. Richard RIP Hamilton may be the most notable player to wear the face mask because he chose to wear the mask throughout the rest of his career even after his injury healed. 
Do Masks Impact the Performance of Players?
We believe that the mask can both impede and enhance the performance of players. With that said, the performance of a player using a mask is not solely dependent on the mask but also has a lot to do with the mindset of the player. 
We have seen where players put on basketball masks and their game remained the same or decreased because of the drawbacks of these devices such as poor visibility and discomfort. On the other hand, we have also seen where players push through the adversities they face from the masks and this mindset of stepping up their game has allowed them to literally step up their games while wearing the mask.
So if your question is will the mask affect my performance on the court, the answer is, it depends a lot on you. Push through, Mamba mentality.

What are the Benefits of Wearing Masks?
Wearing a basketball mask protects us from injuries, protects our existing injuries, inspires hustle and, in some cases, downright makes us look cool and or terrifying. The effect of the basketball face mask on the individual's game is partially dependent on the mask chosen by the individual and the mindset of the individual.
Other Face Protection Devices
Depending on your injury or protection requirements, you may not necessarily need a full face mask. For specific a specific need such as basketball eye protection, there are other products such as goggles that are less bulky and more comfortable than face masks. These protect specific areas of your face.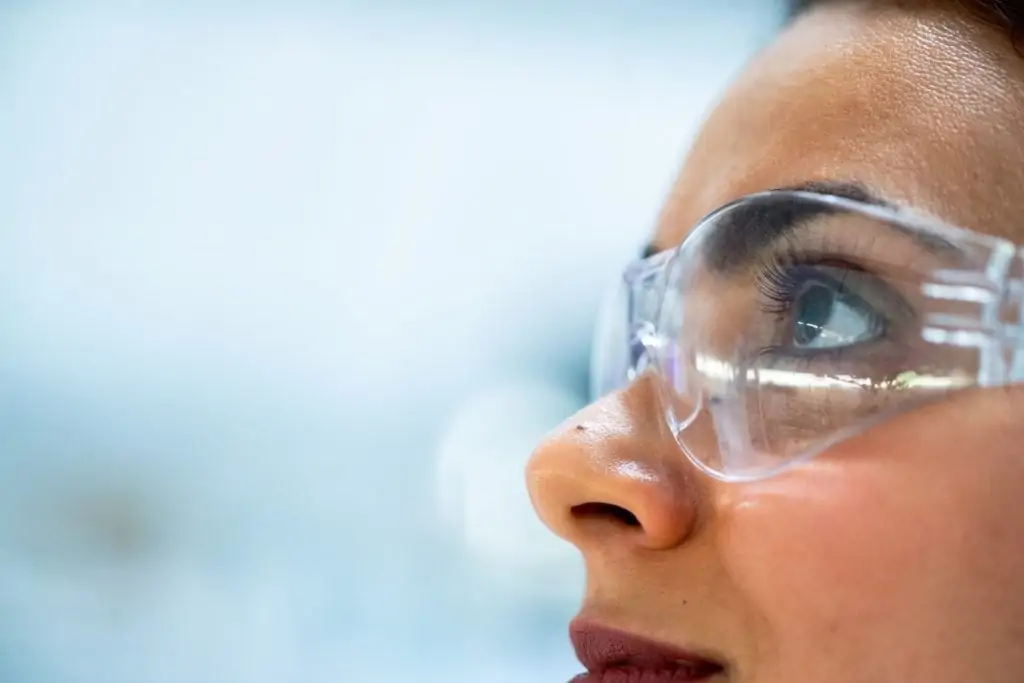 Goggles come in a range of sizes and shapes and are specifically designed to protect your eyes and the areas around your eyes. These are more comfortable than the face mask as they are held in place more relaxed than the full masks. They do also share some disadvantages with the masks in that they somewhat impede your visibility while on the court. 
Where Can You Buy Basketball Face Masks?
Where to buy basketball face masks? Basketball face masks can be purchased from a variety of places. You can buy a mask from a local sporting goods store, or you can order one online. There are a host of online stores that sell these products, such as Amazon and eBay, just to name a few. 
Some of our top picks are below: 
Mueller Sports Medicine Face Guard, Nose Guard for Sports, Adjustable Face Mask with Foam Padding for Men and Women, One Size, Clear
INTENDED USE: Helps protect your face from maxillary, nasal, zygomatic and orbital injuries. Wear the Face Guard while playing basketball, baseball, soccer, and any other sport where face injuries may occur
FIT: One size fits most. For Men and Women. Made of crack/shatterproof medical-grade polycarbonate, the Mueller Face Guard is contoured to fit comfortably and to be less obtrusive
COMFORT: Proprietary occipital harness comfortably secures the face guard and prevents shifting
Bangerz HS-1500 Polycarbonate Nose Guard Face Shield - Protection from Impact Injuries - Basketball Baseball Soccer Racquet Sports
✅ MAXIMUM PROTECTION FACE GUARD – Specifically designed to fit comfortably and to protect against facial injuries during game play, offering premium support without compromising your field of vision
✅ MEDICAL GRADE NOSE GUARD – Wear this protective face mask while injuries are healing (broken nose, fractures) to prevent reinjury, or injuries to the face during game-time
✅ SUPPORTS HIGH IMPACT SPORTS | ASTM CERTIFIED – Versatile all-sport nose guard provides maximum support for high impact, and full contact sports (Basketball, soccer, lacrosse, floor hockey) Meets or exceeds the ASTM F803 standard for baseball
Wrapping Things Up: Key Takeaways on Basketball Face Masks.
So, why do basketball players wear plastic masks? Because we have to face the fact that when it comes on to our faces, we face many dangers while facing opponents and sometimes teammates on the basketball court. 
We must find ways to protect our faces, and the basketball face mask has been tested and proven to be the most effective device to do this. Even though the basketball face mask may not be perfect as it sometimes obscures our visibility, lowers our comfort level and occasionally flat-out gets in the way, we have to admit that its advantages far outweigh its disadvantages. 
Until next time ballers, keep your heads up and your faces out of the way. 
If you enjoyed this post, you'll like our other basketball FAQ articles here.
Here are some other interesting basketball FAQ:
> Why Do Basketball Players Wipe the Bottoms of Their Shoes?
> Why Do Basketball Players Wear Tights?
> Why Do Basketball Players Wear Sleeves?
> Who Wore Glasses in the NBA?
> Why Do Basketball Players Chew Gum?
> Why Do NBA Players Point Up?