Whether in sports or any other profession, the conversion would almost always shift to figuring out who's the best. Basketball is no different. Basketball forums and social media posts are rife with discussions and arguments about who's the GOAT. One name that always pops up in these exchanges is Michael Jordan. Why is Michael Jordan called the GOAT? 
Before directly answering the question, learn more about the meaning of GOAT in the context of basketball.
What Does GOAT Mean in Basketball?
GOAT in basketball means "Greatest Of All Time." This term is often used for players considered to be the best at what he does and competes at a high level. However, the GOAT topic is often subjective, which means basketball fans prefer one character over the other. Their own preference influences their choices, and that's when GOAT discussions end in a stalemate. 
For example, fans consider Michael Jordan the GOAT because of his two-way prowess. He can score and defend at the highest level. MJ also won six championships and never lost a Finals series. 
On the other hand, other fans may consider LeBron James their GOAT over Jordan. James went to the Finals eight consecutive times. His longevity is matched perhaps only by Kareem Abdul-Jabbar, who he coincidentally might overtake as the NBA's all-time leader in points in the middle of next season.
That is why even Jordan thought it was unfair to name one basketball player as the GOAT. Some past NBA legends may be left out just because they played in a relatively less talented era. Regardless, it gives basketball fans much to argue and talk about, so GOAT conversations will probably not end anytime soon.
What Makes a Player the GOAT in Basketball?
As mentioned, basketball fans squabble over who's the GOAT. However, the players in the conversation have several things in common. Here are some in no definite order: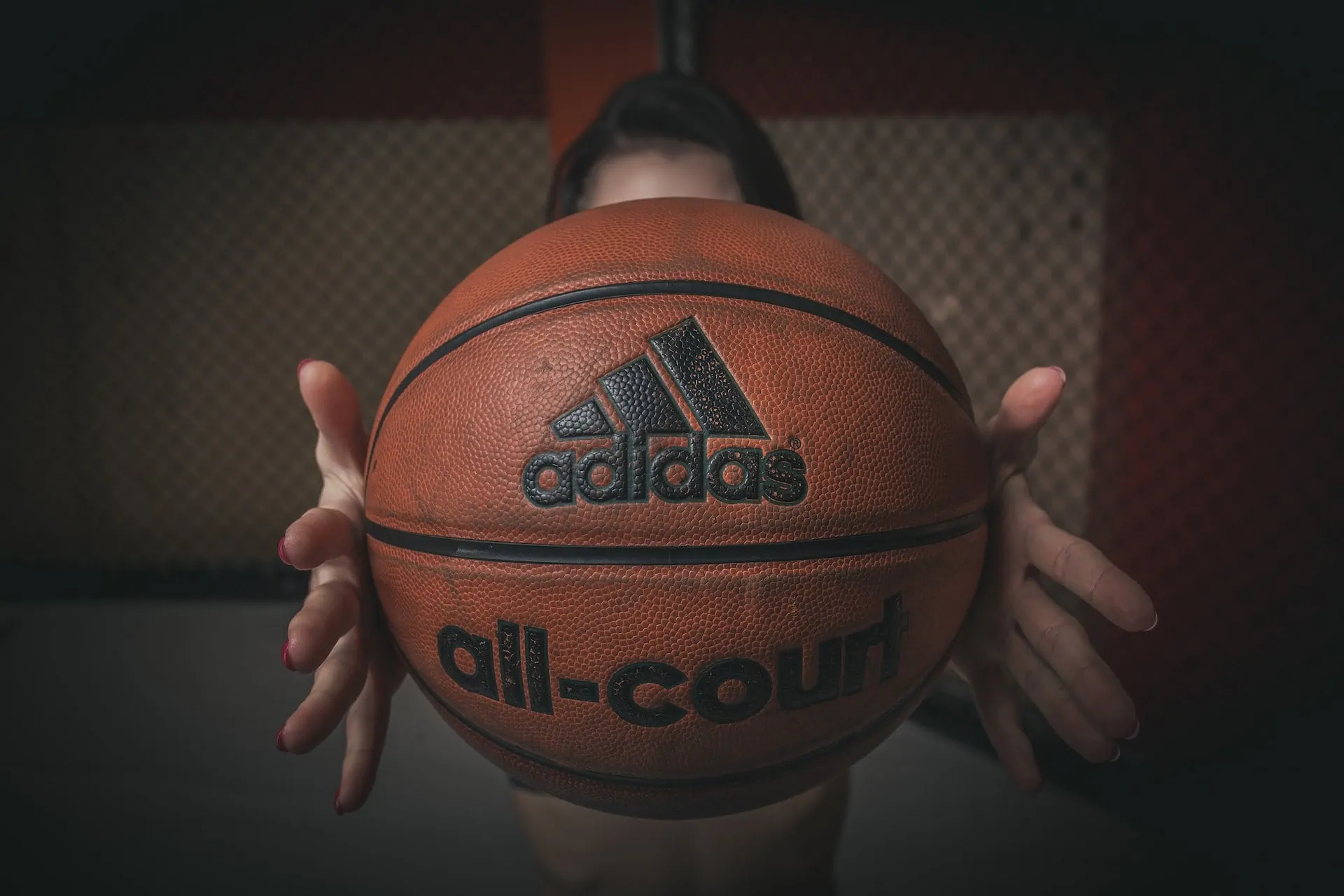 Longevity
NBA players like Larry Bird and Magic Johnson are often considered among the best. The one negative in their case is longevity. Bird and Johnson played "only" 13 seasons because of injuries. This hurts their standings in all-time records and could be used against them.
A GOAT is typically someone who has been continuously good throughout their career. Kareem Abdul-Jabbar won championships and accolades from the 70s until the 80s. As mentioned, LeBron James has been dominating the NBA for almost 20 seasons. Bill Russell won championships in his first and last seasons, with nine more titles in between. Michael Jordan never averaged less than 20 points in 15 seasons.
As you can see, the longer a player's dominance, the more reason for him to be included in the GOAT conversation.
Championships
A basketball player who's never played on the highest stage shouldn't be considered the GOAT. He has to win multiple championships and should play exceptionally well in each title series. 
This is why Michael Jordan has always been at the top of the list in the NBA GOAT debate. He won six championships and was the Finals MVP in all those titles. Bill Russell, of course, had 11, but sometimes, the fact that he had a stacked team is used against him.
Then, Kareem Abdul-Jabbar had six, Magic Johnson had five, Kobe Bryant had five, and LeBron James has four.
Impact 
Why is Jordan the best in the eyes of many basketball fans? It's about his impact, especially in pop culture. Michael Jordan pioneered the sneaker culture even years after his retirement. He showed kids what it's like to be the guy, that icon who everyone looked up to.
Of course, it's not only Jordan who made an impact outside the court. LeBron James opened a school, Bill Russell was a human rights champion, Kareem Abdul-Jabbar was an activist, and Kobe Bryant made it a mission to teach the youngsters basketball.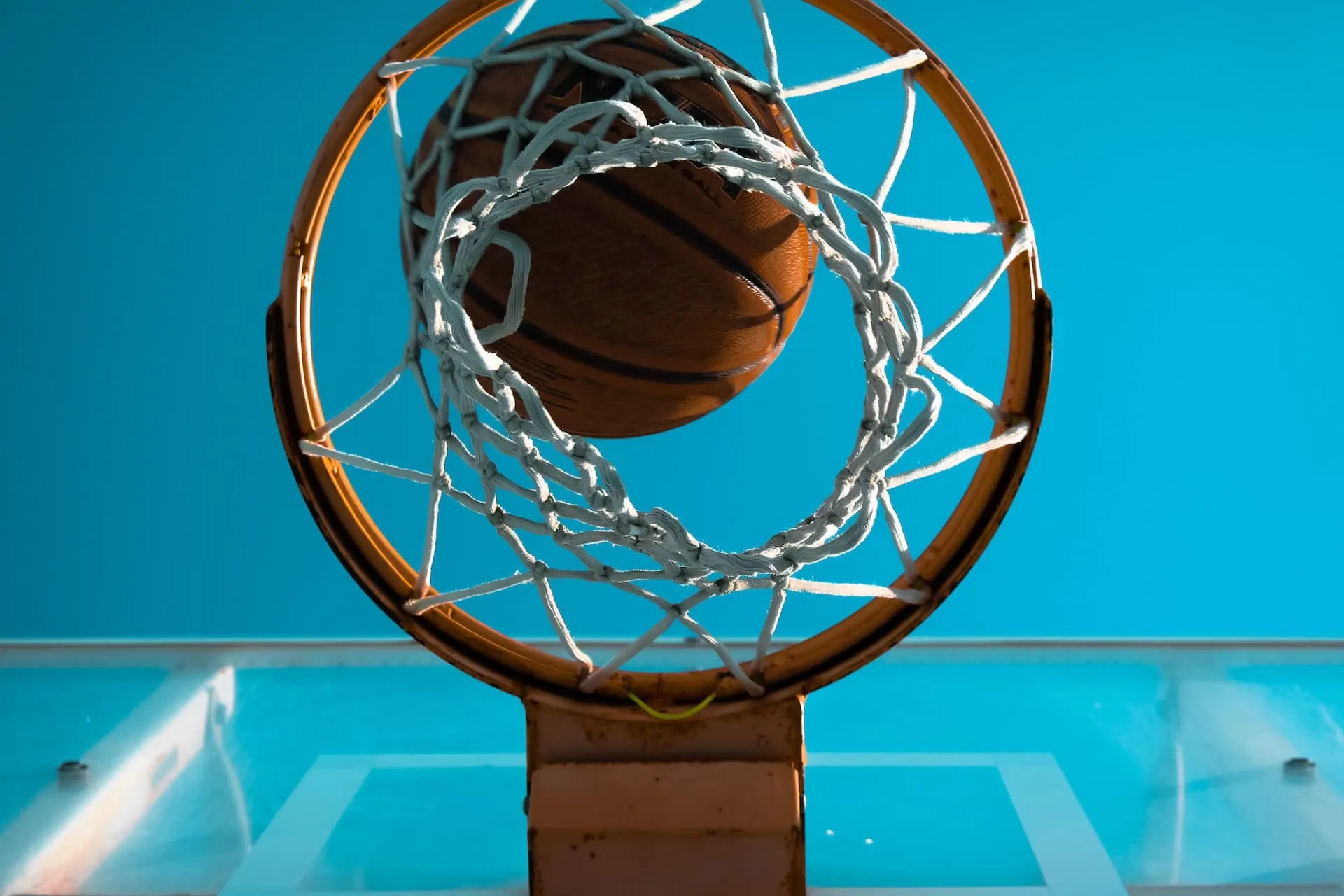 Accomplishments
Championships are a team metric because nobody wins titles alone. However, personal accomplishments are a testament to individual greatness. 
Jordan also has a rock-solid argument in terms of individual success. He was the only player who led the league in scoring and was awarded the Defensive Player of the Year while also being the MVP. MJ was also the 1985 Rookie of the Year, five-time league MVP, six-time Finals MVP, 14-time All-Star, 11-time All-NBA, and a nine-time All-Defensive team member.
And then, we have LeBron James, an 18-time All-NBA, 18-time All-Star, four-time league MVP, and four-time Finals MVP. Kareem got even more hardware as a six-time league MVP, 19 All-Star selections, 15-time All-NBA, 11-time All-Defense, and the ROY in 1970. 
Statistics
They say numbers don't lie, and it's no different in basketball. If someone claims to be in Mt. Rushmore, he should have the numbers to back it up. 
Jordan has the highest PPG average in the regular season, the playoffs, and the NBA Finals. He also has the highest PER (Player Efficiency Rating). There are only nine occasions where a player averaged 40 points in a playoff series; "His Airness" did it five times. On top of that, Jordan averaged 2.35 steals for his career, fifth-best all-time, and led the league in swipes three separate times.
3 Reasons Why Michael Jordan is Considered the GOAT
Michael Jordan did not have every metric going for him in the NBA GOAT debate. For example, Bill Russell won more championships, and Kareem Abdul-Jabbar had more MVPs. Several players, such as LeBron James, Karl Malone, and Kobe Bryant, scored more points. Nonetheless, that did not weaken his case as basketball's GOAT. 
Here are three reasons why:
1. Michael Jordan is the complete package.
Some people may argue that there are better offensive players than Jordan. LeBron and Kareem scored more points, Wilt Chamberlain put up 100 in a game, Kobe Bryant is a better shooter, and Steph Curry has an unlimited range.
However, we have never seen a basketball player as complete as MJ is, offensively, defensively, and even from a marketing standpoint. And besides, Jordan's supporters have all the stats to back up his claim as the best offensive player over the ones mentioned. After all, he had the highest PPG average in the regular season and the playoffs of any NBA player in history.
2. Michael Jordan is clutch.
When under pressure, most players shrink. Jordan was one of a handful who flourished. Michael was a killer, especially in the games' fourth quarter and final minutes. Who would forget "The Shot" over Craig Ehlo and the clincher over Bryon Russell? 
 

View this post on Instagram

 
And it's not all about making the shot; it's also about making the right plays at the right moment. Jordan made the correct decision to pass to Steve Kerr in Game of the 97 Finals and the blindside steal on Karl Malone in 1998 that led to the Game 6 dagger. 
3. Michael Jordan made the NBA a global league.
While many considered the Larry Bird-Magic Johnson rivalry as the one who saved the NBA in the 80s, Michael Jordan's prominence paved the way for what the league is today. He endorsed products left and right, from underwear to cereal to a sports drink, not to mention a billion-dollar brand that bears his name.
Who would forget Jordan's stint with the Dream Team in 1992? Charles Barkley led that team in scoring, but there wasn't any doubt who the face of the greatest basketball team ever assembled was. He also had the rare crossover appeal where he would just go to talk shows and get interviews with Jay Leno, Oprah, and Larry King. At the same time, he went on to make a movie about aliens stealing basketball abilities, which was a box office success. No one ever came close to approaching that.
Who is Michael Jordan's Greatest Rival?
Larry Bird and the Celtics have eliminated Jordan in his early years, but if somebody was considered his greatest rival, it's probably Isiah Thomas.
Thomas was the leader of the Bad Boys of the Detroit Pistons, the team who ousted Jordan's Bulls in the playoffs from 1988 to 1990. Although Thomas was never Jordan's individual matchup, he was the unquestioned leader of the pack who left him bruised and battered after every game. Their rivalry was so intense that even until now, the two never spoke and made up.
Other NBA Players that Are Considered GOAT
LeBron James
LeBron's case is all about longevity and prolonged dominance. When all is said and done, he could be the all-time leader in points in the regular season and the playoffs.
Kareem Abdul-Jabbar
Not only did Kareem win six championships in the NBA, he was just as dominant in high school and college. If we're talking about basketball careers, then those should be included, right?
Bill Russell
Russell won 11 championships in 13 seasons, and probably won the other two if he weren't injured. That statistic alone should be enough for the man to be in the conversation.
Kobe Bryant
Bryant's case was that he achieved more with less. The Mamba was not the athlete Jordan was or the physical force that LeBron is. Plus, he built a first-ballot HOF career after a rocky start as a 17-year-old rookie. If not for his Achilles injury in 2013, maybe he could've won one more and tied Jordan's sixth title.
Others in the conversation:
-Magic Johnson
-Larry Bird
-Tim Duncan
-Shaquille O'Neal
Wrapping Things Up: Why is Michael Jordan Called the GOAT?
The NBA GOAT debate is a fun but dividing topic among NBA fans. Definitively searching for the basketball GOAT, or Greatest of all Time is practically impossible. That said, one man stands above the rest in his case as the best basketball player: Michael Jordan.
Why is Michael Jordan called the GOAT? First and foremost, he has the stats and hardware to back it up. Second, Michael Jordan was a complete package, a real two-player that plays hard on offense and defense. Lastly, also because of how good he is, no one is more marketable than Jordan. He truly put the NBA on the international stage and became its biggest ambassador.
If you're interested in learning Michael Jordan's story, check out this basketball biography book.
We hope you enjoyed this post! If you did, be sure to check out our other basketball FAQ articles here.
Check out more interesting articles about Michael Jordan below:
> How Many Triple Doubles Did Michael Jordan Have?
> Does Michael Jordan Have the Highest Vertical?
> What Positions Did Michael Jordan Play?
> How to Play Like Michael Jordan
> What is Michael Jordan Doing Now?