To sit at the proverbial table of all-time bests in basketball, all-around brilliance is a must. And nothing epitomizes statistical dominance than achieving a triple-double. Of course, it's not the "end all be all," but it's a pretty nice and flashy benchmark. Speaking of, how many triple doubles did Michael Jordan have throughout his career?
Before knowing the answer, perhaps you need a refresher about what a triple-double is in basketball.
What is a Triple Double in Basketball?
A triple double in basketball is a rare statistical achievement where a player compiles double-digit stats in at least three major categories in a single game. For example, if Player A scored 17 points, grabbed 12 rebounds, and dished out 11 assists, he has achieved a triple-double. 
Given that it was just introduced in the 1979–80 season, the idea of triple-doubles is relatively new. Two of the earliest triple-double artists were Oscar Robertson and Wilt Chamberlain, though both were not aware of this stat because it wasn't officially recorded when they retired. Don't be surprised, though, if you find Oscar and Wilt among the players who has the most triple doubles in NBA history.
A basketball player can achieve a triple-double through any combination of categories, although one combination is more likely to happen than others. The aforementioned points-rebounds-assists combo is the most common, while the less prevalent combinations include steals and blocks. That said, skill versatility is the key to achieving a triple-double.
However, there seem to be more triple-doubles now than it's ever been. The data has backed it up. According to the NBA's official website back in 2021, the league saw a 700% increase in triple-double occurrences compared to nine seasons ago. This may be attributed to the increase in pace and the emphasis on three-point shooting. Missed three-point shots often result in long rebounds, so guards have a better chance of rebounding these misses.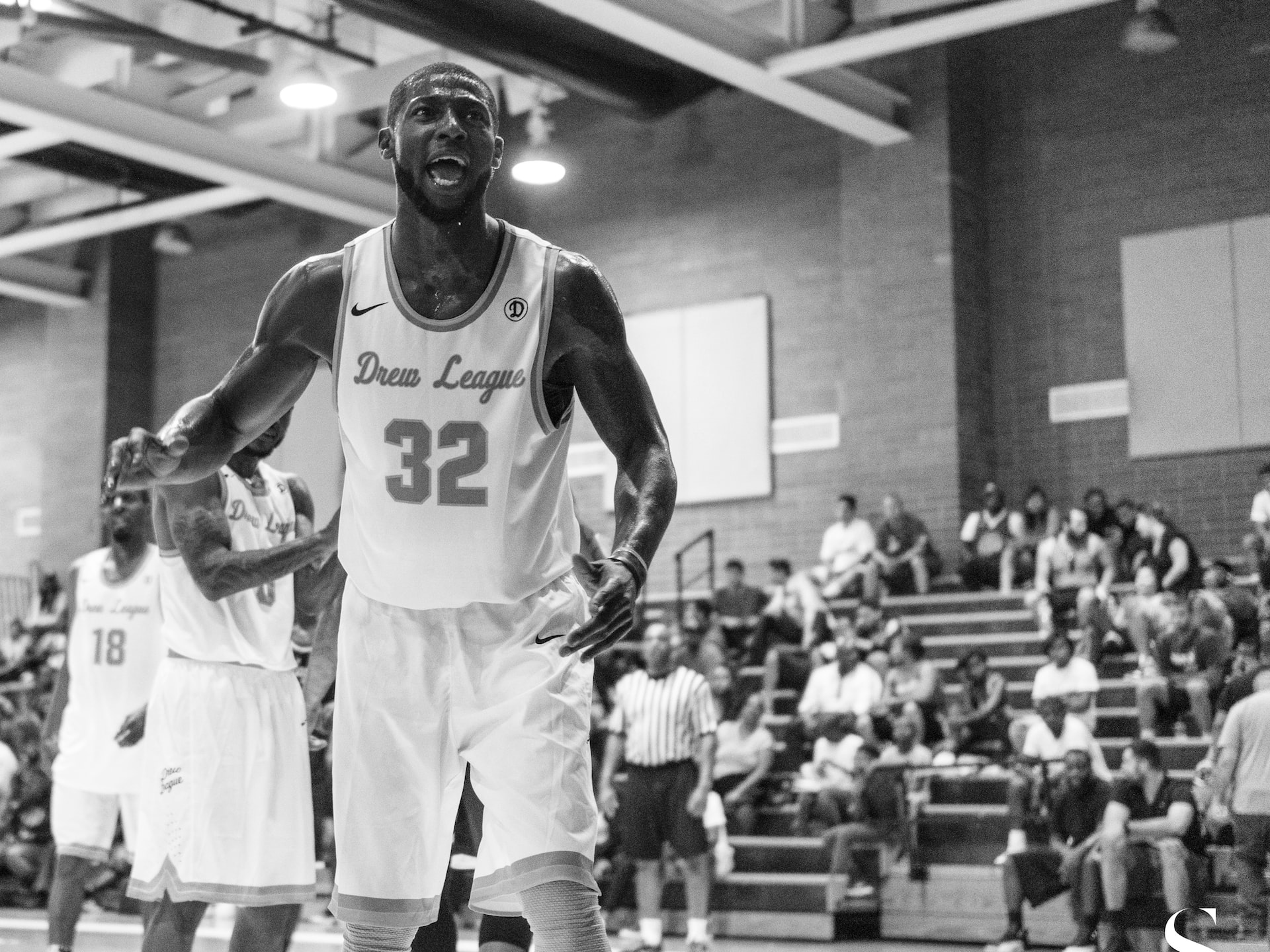 Who Has the Most Triple Doubles in a Season?
The record for the most triple double in a season goes to Russell Westbrook. Westbrook had 42 triple-doubles in the 2016-17 season for the Oklahoma City Thunder, breaking the previous record of 41 by Oscar Robertson (1960-61 season).
Westbrook also had the most seasons averaging a triple-double. He averaged a triple-double in four of the last six seasons, the latest in 2020-21. Brodie averaged 22.2 points, 11.5 rebounds, and 11.7 assists playing for the Washington Wizards.
How Many Triple Doubles Did Michael Jordan Actually Have?
Michael Jordan had a total of 28 triple-doubles in his career. Jordan had 15 triple-doubles in one season and 13 for the rest of his career. He also had two triple-doubles in the playoffs and one in the All-Star game. That All-Star game triple-double is the only one that's ever done.
Most of the triple-doubles Jordan had been in the 1988-89 season. Jordan compiled 10 of those triple-doubles during an 11-game stretch where he was made the starting point guard by coach Doug Collins. 
The recorded Michael Jordan consecutive triple doubles was seven games achieved during that span. He consequently got 10 triple-doubles out of 11 games as the Bulls' starting point guard. 
What is Michael Jordan's Rank in the Triple Double Category?
Michael Jordan's 28 is still among the all-time triple-double leaders according to Statmuse data. That is ranked 19th overall, even ahead of players like Kobe Bryant, Kevin Garnett, Kevin Durant, and Chris Paul.
37 All-Time NBA Triple Double Leaders
1. Russell Westbrook (194)
2. Oscar Robertson (181)
3. Magic Johnson (138)
4. Jason Kidd (107)
5. LeBron James (105)
6. Wilt Chamberlain (78)
7. Nikola Jokic (76)
8. James Harden (69)
9. Larry Bird (59)
10. Luka Doncic (46)
11. Fat Lever (43)
12. Bob Cousy (33)
13-14. Rajon Rondo, Ben Simmons (32)
15-16. Draymond Green, John Havlicek (31)
17-18. Grant Hill, Giannis Antetokounmpo (29)
19. Michael Jordan (28)
20. Elgin Baylor (26)
21. Clyde Drexler (25)
22. Walt Frazier (23)
23-26. Kareem Abdul-Jabbar, Kobe Bryant, Micheal Ray Richardson, Chris Webber (21)
27-29. Charles Barkley, Tom Gola, Kyle Lowery (20)
30. Guy Rodgers (19)
31-33. Mark Jackson, Chris Paul, Domantas Sabonis (18)
34-37. Dejounte Murray, Elfrid Payton, Scottie Pippen, Bill Russell (17)
15 NBA Triple-Double Facts You Need to Know as a Basketball Fan
1. The first triple-double was recorded in 1950 by Andy Phillip. Phillip dropped 17 points, 10 rebounds, and 10 assists for the Philadelphia Warriors against the Fort Wayne Pistons.
2. The term "triple-double" was coined in 1980 when Magic Johnson and Larry Bird burst into the scene, collecting triple-doubles left and right.
3. Oscar Robertson played for the Cincinnati Royals when he averaged a triple-double for a whole season.
4. Since the 2016-17 season, there have been at least three players with 10 or more triple doubles. Russell Westbrook was a near-constant in the list, having at least 10 triple-doubles in five of the last six seasons.
5. James Harden holds the record for the best-scoring triple-double outing with 60 points. He also grabbed 10 rebounds and dished 11 assists in a game in January 2018 vs. the Orlando Magic. That performance remained the only 60-point triple-double in NBA history.
6. Magic Johnson had 30 triple-doubles in the playoffs and is still one of the triple double leaders in NBA postseason history. The second is LeBron James with 28.
7. Luka Doncic is the youngest player on the triple double leaders ladder. He currently holds the record for the fewest minutes played while racking up a 30-point triple-double. Luka collected 35 points, 10 rebounds, and 10 assists while only playing over 25 minutes.
8. During that insane triple-double run in 1988-89, Jordan missed getting 12 triple-doubles out of 15 games only by a total of three rebounds and two dimes. He "settled" to average 32-8-8 on 53% shooting for the whole season.
9. Kendall Gill and Larry Kennon share the record for most steals in a triple-double with 11.
10. The last player to record a triple-double with double-digit steals was TJ McConnell. McConnell came off the Pacers bench to collect 10 steals (with 16 points and 13 assists) in a road win vs. Cleveland in March 2021. McConnell was even six rebounds shy of a quadruple-double!
11. The record for the fastest triple-double was by Nikola Jokic vs. the Milwaukee Bucks on February 15, 2018. He only needed 14 minutes and 33 seconds of playing time to get a triple-double, smashing a 63-year-old record by Jim Tucker. Tucker once got himself a triple-double in only 17 minutes back in 1955.
12. Dwyane Wade is the only player to achieve a triple-double in his final game before retiring. D-Wade hung up his sneakers in style with 25 points, 11 rebounds, and 10 assists vs. Brooklyn on April 10, 2019.
13. Michael Jordan had consecutive 40-point triple-doubles vs. Atlanta and Indiana on April 9 and 13, 1989, respectively. Ironically, both resulted in losses.
14. During that 11-game run, MJ averaged 33.6 points, 10.8 rebounds, and 11.4 assists. The team's record, however, did not reflect his statistical greatness. The Bulls only won five of those 11 games, including five straight to close the stretch.
15. The last player to secure a triple-double while coming off the bench was Immanuel Quickley. The Knicks guard 20 points, 10 rebounds, and 10 assists back on April 3, 2022, against the Orlando Magic.
Why Didn't Michael Jordan Get More Triple-Doubles?
As you may have learned, Michael Jordan can pad his stats if he wants to. However, that did not result in much team success, and they even had a losing record (5-6) during the fabled 11-game run in 1989.
Jordan's triple-double total also reflects the evolution of the NBA throughout time. To put it simply, the league has recently become considerably more stat-oriented, and it's easier for a random NBA player to get a triple-double nowadays. The faster pace and the emphasis on three-point shooting are a big part of that. This resulted in many long rebounds available for the guards, ultimately leading to an increased rate of triple-doubles.
In Jordan's era, the players have more defined roles, while players today are asked to do a lot of things at once. Of course, there are outliers, but it was understood that in the 80s and 90s, few players were allowed to freelance and generally stayed in their lane. 
Today, the evolution of the game requires players to be more versatile. It's not just enough to be a specialist; players need to create for themselves and their teammates while also being expected to defend, pass, and rebound. Nikola Jokic, for example, plays center but is the de facto point guard for the Nuggets. LeBron James, Luka Doncic, and Giannis Antetokounmpo also play similar roles.
Therefore, it's not that Jordan could not get more triple-doubles. Perhaps he realized that, while triple-doubles are flashy, it's not his role to do it all. His job was to score, and he was the best at it. His era was all about defined roles, and Jordan played his to a tee. 
MJ's other teammates, Dennis Rodman and Scottie Pippen, also played their roles excellently. Their presence impacted Jordan's stats but also translated to massive team success. If you know Jordan, he would always choose rings over statistical accomplishments any day of the week.
Wrapping Things Up: How Many Triple Doubles Did Michael Jordan Have?
What is a triple-double? A triple double in basketball is when a player has at least 10 in at least three statistical categories (points, rebounds, assists, steals, or blocks). For instance, if a player collected 15 points, 13 rebounds, and 10 assists, he got a triple-double.
Achieving a triple-double is no easy feat; that's why triple double leaders are almost always the best players. It does not automatically translate to wins, but it puts the team in a better position if one player impacts the game that way.
The active NBA players with the most triple-doubles are Russell Westbrook, LeBron James, Nikola Jokic, and Luka Doncic. Westbrook is the all-time leader with 194 and has four seasons under his belt where he averaged a triple-double. Jokic and Doncic are climbing up the ranks fast, while LeBron is still capable of throwing one sporadically.
That said, is Michael Jordan, considered the best basketball player of all time, among the all-time triple double leaders? And if he is, how many triple doubles did Michael Jordan have? MJ had 28 triple-doubles in his career, good for 19th all time. Most of his triple-doubles were compiled back in 1989, although ironically, the Bulls have a losing record during that stretch. Yes, triple-doubles are great, but for a winner like MJ, he probably would rather have the rings over stats.
If you're interested in learning Michael Jordan's story, check out this basketball biography book.
We hope you enjoyed this post! If you did, be sure to check out our other basketball FAQ articles here.
Check out more interesting articles about Michael Jordan below:
Does Michael Jordan Have the Highest Vertical?
What Positions Did Michael Jordan Play?
How to Play Like Michael Jordan
Why is Michael Jordan Called the GOAT?
How Tall is Michael Jordan? Has It Changed?