Every true basketball fan has chimed in on what's called the GOAT conversation. If you haven't thought about it yet, maybe you have not known basketball long enough to have an opinion. Regardless, it's a debate that still rages on and will likely continue as long as basketball is still around. What does GOAT mean in NBA basketball? Let's answer that question first, plus more later on.
What Does NBA GOAT Stand For?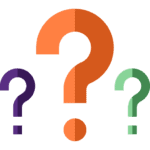 GOAT is just an acronym for "Greatest of all Time." You may have probably seen it written as "G.O.A.T" or "The GOAT," but it's all supposed to mean the same. 
When people say Player A is the GOAT, he means that he is the best to ever do it. Basketball fans would often unofficially categorize GOATs such as the GOAT shooter, GOAT dunker, or GOAT defender. Regardless of the context, GOAT basketball meaning is all about the best to ever do it.
Aside from referring to an individual as the GOAT, it may also allude to teams. For instance, some may say the 2015-16 Golden State Warriors is the GOAT team since they own the record for most wins in a regular season. Others consider the 1996 Bulls, 1972 Lakers, 1986 Celtics, and the 1987 Lakers part of the GOAT team conversation.
Now that we have gotten the definition out of the way, let's get right into the core of the debate.

Who is Considered GOAT in the History of Basketball?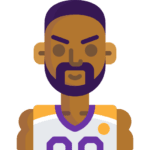 Be reminded that there is no right or wrong answer on this one. Each basketball player's case is subjective in the GOAT conversation, and basketball fans have their own biases. With that being said, here are some of the players whose names always pop up in the conversation for the Greatest of All Time.
Michael Jordan

Michael Jeffrey Jordan. In MJ's prime, no one was as feared and revered. As basketball fans may have seen in the Netflix documentary "Last Dance," Jordan always looked for an edge and took things personally on the basketball court. 
Aside from the fear he instilled in the hearts of his opponents, Jordan had the numbers to back it up. He was one of only two players to win an MVP and Defensive Player of the Year in the same season. MJ is a 10-time scoring champ, nine-time All-Defense, 14-time All-Star, five-time league MVP, and six-time Finals MVP. If you have followed his career closely enough, you'd realize he hasn't lost in championship games at any competition levels– NCAA, Olympics, FIBA, and the NBA.
On top of that, Jordan's influence extended way beyond the basketball court. He was the one who made the sport look "cool," with the shoe endorsements and flashy playing style. Almost 20 years after Jordan retired, the Jordan Brand still remains the most patronized brand in basketball.
LeBron James
James' GOAT argument stems from his longevity, efficiency, and statistics. At age 37, LeBron was still second in the league in scoring and had just won his 4th NBA championship two years ago. On top of that, The King is the only player in NBA history with at least 37,000 points, 10,000 rebounds, and 10,000 assists. Those are mind-boggling!
While Jordan is a cold-blooded killer whose goal is to pummel opponents into submission, James is a methodical assassin who can do almost everything at a high level. Barring any career-threatening injury, LeBron will overtake Kareem Abdul-Jabbar on the all-time scoring list, adding another feather to his cap. 
It's worthy to note that James is also the all-time scoring leader in the playoffs by a wide margin– almost 1,000 more points than the second-place Jordan. And yes, he ain't done yet.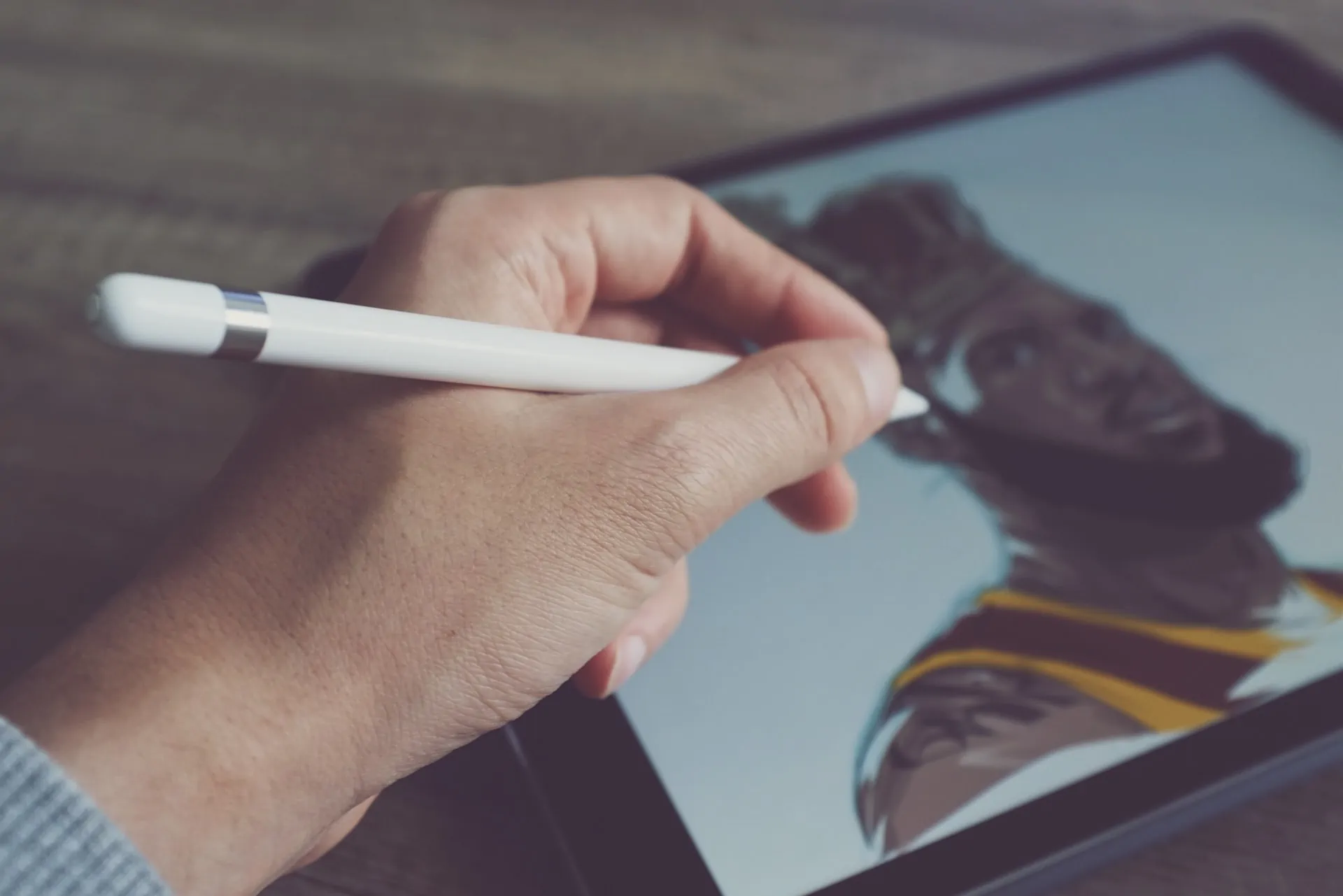 Kareem Abdul-Jabbar
Speaking of a winner, Kareem Abdul-Jabbar epitomizes the word's true meaning. Born Lew Alcindor, Kareem won championships in high school, college, and the NBA. He was the reason why the NCAA briefly banned dunking because, yes, he was that unstoppable! In fact, UCLA won the national championship in all three seasons he was there.
In the NBA, KAJ made his mark and then some. He bagged the MVP award six times, the most by any player, and made the All-Star team 19 out of 20 seasons. In an insane 7-year stretch in the 70s (age 22 to 29), Kareem averaged 30 points, 15.6 rebounds, and 4.4 assists. The league did not record blocks as an official stat until 1973, but those numbers would have been crazy as well.
Wilt Chamberlain
If we are solely going for statistics, Wilt is hands-down the GOAT. He amasses records that one can only dream of, and many of them are probably untouchable.
Here are some of Wilt's records:
– Scored 100 points in one game
– Averaged 22.9 rebounds per game in a season
– Averaged 50 points per game in a season
– Grabbed 55 rebounds in one game
– Most rebounds all-time (23,924)
The case against Chamberlain was his paltry Finals record. He won two championships but fell four times, mainly against the powerhouse Boston Celtics. If only Wilt played in a more popular era, maybe he would be much higher in the GOAT conversation.
After Wilt, only a few more players are often mentioned in the GOAT debate. They are Bill Russell, Magic Johnson, Larry Bird, Kobe Bryant, and Oscar Robertson. You can always make a case for each one of them, but in the end, it would seem like the four mentioned above have the upper hand in the eyes of most fans.
Who are the NBA's GOATs?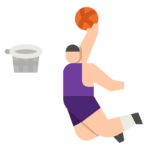 As previously mentioned, you can call a player "The GOAT" of something because he does it better than everyone else. Let's talk about specific basketball "skills" and who's considered the GOAT in it.

1. GOAT shooter– Steph Curry (7,290 made threes)
2. GOAT scorer– Michael Jordan (30.12 PPG, highest of all-time)
3. GOAT all-around player– LeBron James (only player with at least 37k points, 10k rebounds, 10k assists)
4. GOAT point guard– Magic Johnson (averaged 12.3 assists per game in the playoffs)
5. Skills GOAT– Kobe Bryant (many fans call him "Jordan lite," but his peers say his skills are second to none)
6. GOAT rebounder– Dennis Rodman (studied the flight of the ball so he can anticipate rebounds)
7. GOAT defender– Hakeem Olajuwon (career leader in blocks, but can keep in step with quick guards)
8. GOAT handles– Kyrie Irving (one look at his YouTube highlights and it leaves no doubt)
NBA GOATs Debate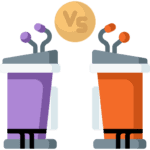 The so-called analysts and pundits may shower you with their own NBA GOAT rankings or GOAT NBA list, but the truth of the matter is, this is a highly subjective topic. This is a conversation that can start at anything and stop at nothing.
When comparing eras and "crowning" the greatest of all time, even Michael Jordan thought it was "unfair."
"First of all, you're never gonna say, 'Who's the greatest of all time?' to me," Jordan opined. "I think that's more for PR and more for selling stories and getting hype. I never played against Wilt Chamberlain. I never played against Jerry West. To now say that one's greater than the other is being a little bit unfair."
While Jordan practically distanced himself from the debate, LeBron James was met with both criticism and applause when he declared himself the GOAT. 
The King sat down for an interview with former NBA player and TNT analyst Kenny Smith ahead of the 2022 NBA All-Star Game in LeBron James' old hometown of Cleveland.
"What makes a GOAT?" Smith inquired of James.
James started to look back to 2016 when he won the title for Cleveland after being down 1-3 in the series. 
"At that moment, I was like, 'I'm the greatest basketball player people have ever seen,'" James said. "In all facets. I can play the one through five; I can guard one through five. Did something that's never been done in the history of the sport. Teams that go down 3-1 were 0 for like 32 in Finals history. There's nobody ever coming out of that. And nobody gave us a chance. I just felt like, 'Ain't nobody better than me at this.' I felt like Jay-Z when he made The Blueprint."
Both Jordan and James here have a point, which proves the earlier point: It's a never-ending discussion. The truth is, real basketball fans couldn't just pick one GOAT. They appreciate greatness when they see it and consider many great basketball players as GOATs for the unique things they have contributed to the sport. 
Wrapping Things Up: What Does GOAT Mean in NBA?
Sports topics are always fun, but more often than not, these discussions are subjective. The talk about who's the best at this or that depends on individual preferences and biases. That's definitely the case in the GOAT debate.
What does GOAT mean in NBA talk? It stands for "Greatest of All Time" and is reserved for players who had both statistics and impact to back it up. Michael Jordan, LeBron James, Kareem Abdul-Jabbar, Wilt Chamberlain, and a couple more other names are always in this conversation. But as mentioned, this will always be a hot topic for years to come, but one that would never reach a definite conclusion.