Michael Jordan is one of the most iconic athletes in history. His basketball career was legendary, and his influence on popular culture is still felt today. In this blog post, we will look at what Michael Jordan is doing now and examine his life beyond the court. We will discuss the significance of MJ and how he has affected both sports and business. Thanks for reading!
Who is Michael Jordan and Why is He Famous?
There's no one as revered in his craft as Michael Jordan in the '90s. In a way, he's the first basketball player to reach celebrity status. He got mobbed like a rockstar whenever he was out and about. Even now, 25 years later, he's still one of the most popular figures in the world.
But the question remains: Why is he so famous? Other star basketball players have more championships and MVPs, but he seems head and shoulders above the rest in popularity.
He is, by far, the most famous basketball player in the world and is considered one of the greatest athletes. Michael Jordan's career was nothing short of extraordinary. Not only did he win six NBA Championships with the Chicago Bulls, but he was also a five-time Regular Season MVP and a 14-time All-Star. In addition, he popularized the game of basketball and is responsible for making the NBA the global brand it is today.
Jordan's influence transcends sports. He is one of the most recognizable faces on the planet and has had a massive impact on popular culture. He has starred in blockbuster movies, released best-selling sneakers, and even endorsed products like Gatorade and Wheaties. In addition, his "Air Jordan" brand is worth billions of dollars and is still one of the most popular sneakers in the world. Michael Jordan is, beyond a doubt, a global icon, and his legacy will continue to live on long after he's gone.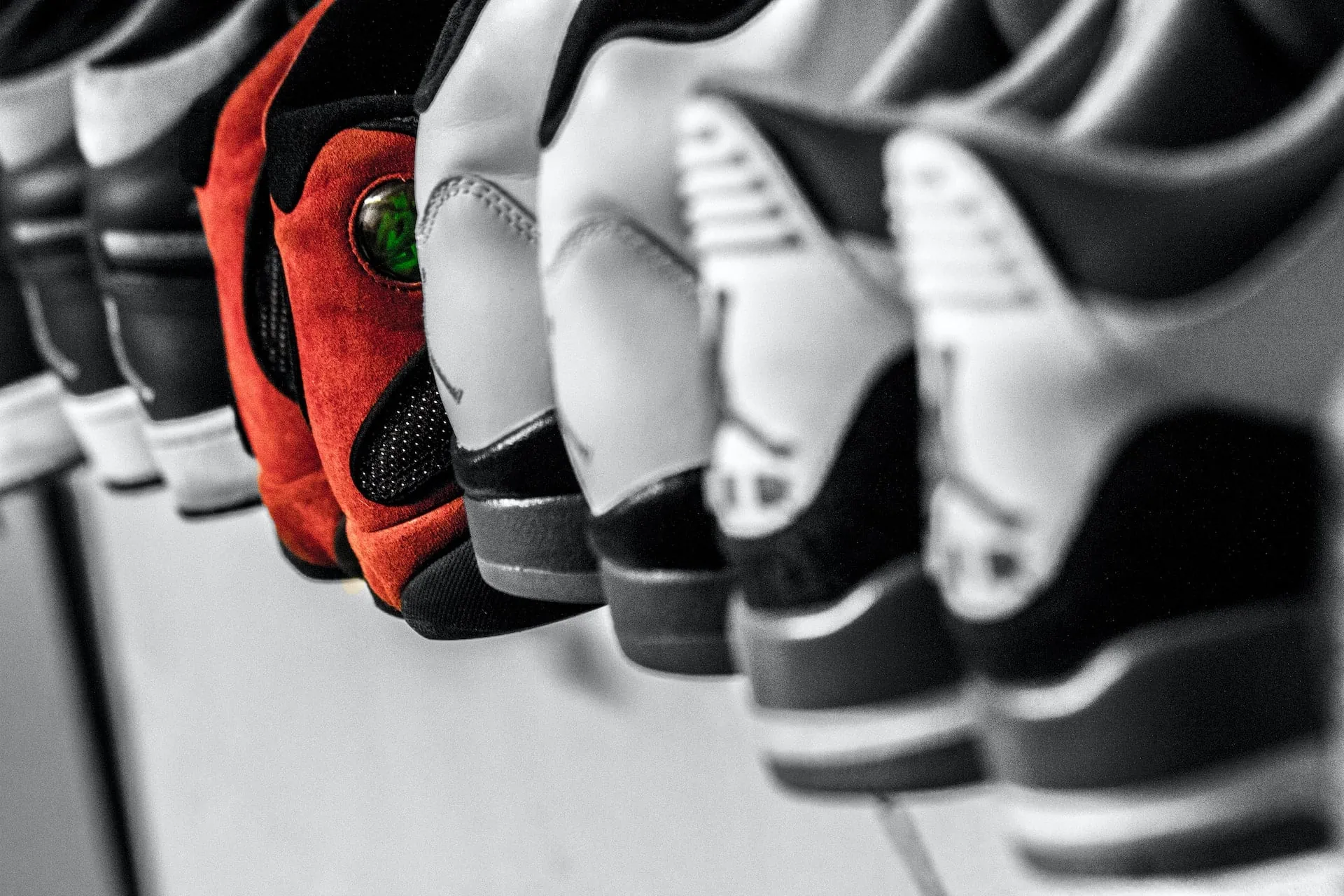 When Did Michael Jordan Retire?
In 1993, Jordan announced his retirement from the NBA in front of a shocked bevy of reporters. He cited a desire to pursue other interests, specifically baseball. He had always been a fan of the sport and wanted to try his hand at it professionally.
Jordan's retirement sent shockwaves throughout the basketball world. He was still in his prime, and many felt he still had more to give to the game. His decision to retire also came when the NBA was at an all-time high in viewership because of the high-flying dunks and dramatic 4th quarters.
It wasn't until 1995 that Jordan made his return to the NBA. He came out of retirement and rejoined the Chicago Bulls, much to the delight of fans worldwide. He would win three more NBA Championships with the Bulls before retiring for the second time in 1999.
This time, it seemed like he was gone for good. He had just turned 35 years old and had already accomplished everything there was to achieve in basketball. He had nothing left to prove.
Or so we thought…
Two years later, Jordan made a shocking comeback and rejoined the NBA. He joined the Washington Wizards and played two seasons with them before finally calling it quits for good in 2003.
What Did Michael Jordan Do After His Retirement? 
During his first retirement, Jordan pursued his lifelong passion for baseball. He joined the Birmingham Barons, a Minor League Baseball team, and played for them in 1994. Unfortunately, his time with the team was short-lived, and he only played one season before returning to basketball.
After his second retirement, Jordan became more involved with his business ventures. He is the majority owner of the Charlotte Hornets and a NASCAR team called 23XI. He is also a successful businessman, with his "Air Jordan" brand still going strong 38 years after its inception.
In 2010, Jordan became the first former player to become the majority owner of an NBA team when he bought the Charlotte Bobcats. He renamed them the Charlotte Hornets and has acquired some outstanding talent in recent seasons after a few years of languishing at the bottom of the league.
Jordan is also a successful businessman, with his "Air Jordan" brand still going strong 25 years after its inception. In 2015, Forbes estimated that Jordan was worth $600 million, and he has only continued to grow his wealth since then.
It's safe to say Michael Jordan has had a pretty successful post-basketball career. He's taken his competitive drive and turned it into a business empire that continues to thrive today. Who knows what the future holds for Jordan, but one thing is for sure: he's still one of the most influential people on the planet.
According to public records, Michael Jordan's net worth is estimated to be about $1.7 billion, making him the wealthiest former athlete ever. And like most billionaires, Jordan knows how to spend his money to have a good time. He has a fleet of luxury sports cars, highly exclusive and sought-after golf resorts, and a couple of mansions.
Of course, Jordan isn't all business and pleasure. He's also given back to many charitable causes over the years. For example, he has helped his mother, Deloris Jordan, found the James R. Jordan Foundation, which focuses on supporting underprivileged kids.
So, how old is Michael Jordan today? It may be surprising, but he's just 59. 
At such a young age, Michael Jordan has already become a global icon, and his legacy will continue to live on long after he's gone. He's one of the greatest basketball players of all time, and his influence can still be felt today, both on and off the court.
3 of Michael Jordan's Greatest Achievements
While Jordan has achieved so much in his life, there are three main ones that a lot of people would argue to be the greatest:
1. Basketball Career
Jordan has always been and always will be linked to basketball. He's dubbed the greatest of all time by many analysts and fans. Therefore, not mentioning his NBA career in the list of Michael Jordan's most remarkable achievements would be a travesty. His greatness on the court is undeniable. From his rookie season to his last game as a Chicago Bull, Jordan always brought his A-game and led his team to victory.
During his time with the Bulls, he won six NBA championships, was named Finals MVP six times and was the regular season MVP five times. He also holds the record for the most points scored in a single season (30.12 per game) and the most playoff scoring average (33.45 per game). But he wasn't just a scorer; he was also a defensive leader winning the Defensive Player of the year award in 1988. He also won the MVP award the same year, making him the first player to win both prizes in the same season.
His Airness also holds numerous records, including the most All-Star selections (14), most All-Star Game MVPs (three), and most seasons leading the league in scoring (ten). He was also a part of the 1992 US Olympic "Dream Team," widely considered the greatest sports team ever assembled.
There's no doubt that Michael Jordan's basketball career is one for the ages and will go down as one of his greatest achievements.
2. Business Venture
The Jordan Brand is perhaps his most incredible business feat. When he first signed with Nike in 1984, he was given his own signature shoe line, which would become one of the most popular sneakers in history. The Air Jordan line has generated billions of dollars in revenue for Nike and is still going strong today, 38 years after its inception.
Jordan earns about 5% for every pair of Jordan Brand shoes that Nike sells. Over the years, the Jordan Brand kept skyrocketing, reaching new highs. As a result, the brand has become 11% of Nike's business.
While Jordan has other business ventures, the Jordan Brand is undoubtedly the one that has helped him accumulate his wealth. It's also one of his greatest achievements.
3. Philanthropy
Michael Jordan is known for his generosity on and off the court. He was willing to give back to athletes by mentoring the likes of Kobe Bryant and many others who enrolled in his basketball camp. He has also given back to the community through many charitable causes, including a $100 million pledge over the next ten years to organizations that aim to eradicate racial inequality and social justice.
Furthermore, he's also recently launched the Novant Health Michael Jordan Family Clinic – a partnership that aims to deliver quality medical care to the underinsured and uninsured population in Illinois. Jordan gave $17 million towards this goal. These impactful projects come after years of silent philanthropy.
Wrapping Things Up: What is Michael Jordan Doing Now
Despite having retired from basketball for more than 19 years, Jordan has kept himself busy with his businesses and philanthropic work. It's safe to say that he has accomplished much on and off the court. His legacy will continue to live on for many years to come.
So, if you're still asking, what is Michael Jordan doing now? It's safe to say that he's still making an impact, one way or another.
If you're interested in learning Michael Jordan's story, check out this basketball biography book.
We hope you enjoyed this post! If you did, be sure to check out our other basketball FAQ articles here.
Check out more interesting articles about Michael Jordan below:
> Does Michael Jordan Have the Highest Vertical?
> How Many Triple Doubles Did Michael Jordan Have?
> How Much Are Michael Jordan Basketball Cards Worth?
> How Tall is Michael Jordan? Has It Changed?
> What Position Did Michael Jordan Play?