Kobe Bryant's career was nothing short of legendary. In 20 seasons, Kobe had 18 All-Star Selections, one regular season MVP, and five championships. He also ended his career as 3rd in the NBA all-time scoring list. 
Undeniably, Kobe was one of the best shooting guards to ever play the game, alongside the likes of Michael Jordan and Dwyane Wade. However, we all know that from time to time, players would need to play positions to adjust to the opponent's defense. So, during his 20-year career, what positions did Kobe Bryant play? More so, was he as prolific playing outside of his comfort zone? 
We'll find out the answers to those questions here. 
What Was Kobe Bryant's Main Position?
Kobe Bryant was a shooting guard — one of the best in this position to say the least. A shooting guard can also be called the SG, two, or two guard. 
The primary responsibility of the SG is to score points and facilitate the offense with the point guard. SGs often have high usage and are likely to attempt the most field goals every game. Kobe famously scored 81 points vs. the Toronto Raptors in 2006 — a testament to a shooting guard's scoring load. 
Guarding a shooting guard can be tiring, so SGs don't often guard each other on defense. That doesn't mean we haven't seen legendary battles in the position. During his younger years, Kobe would often match up with Michael Jordan, to the delight of all basketball fans. 
During his prime, Kobe had legendary matchups with some of the greatest pure two guards in the NBA. Battles at the two spot highly dictate the flow of the game. Some nights, shooting guards would go at each other and have a flat-out scoring battle. Kobe's legendary matchups include Tracy McGrady, Dwyane Wade, Ray Allen, and Manu Ginobili.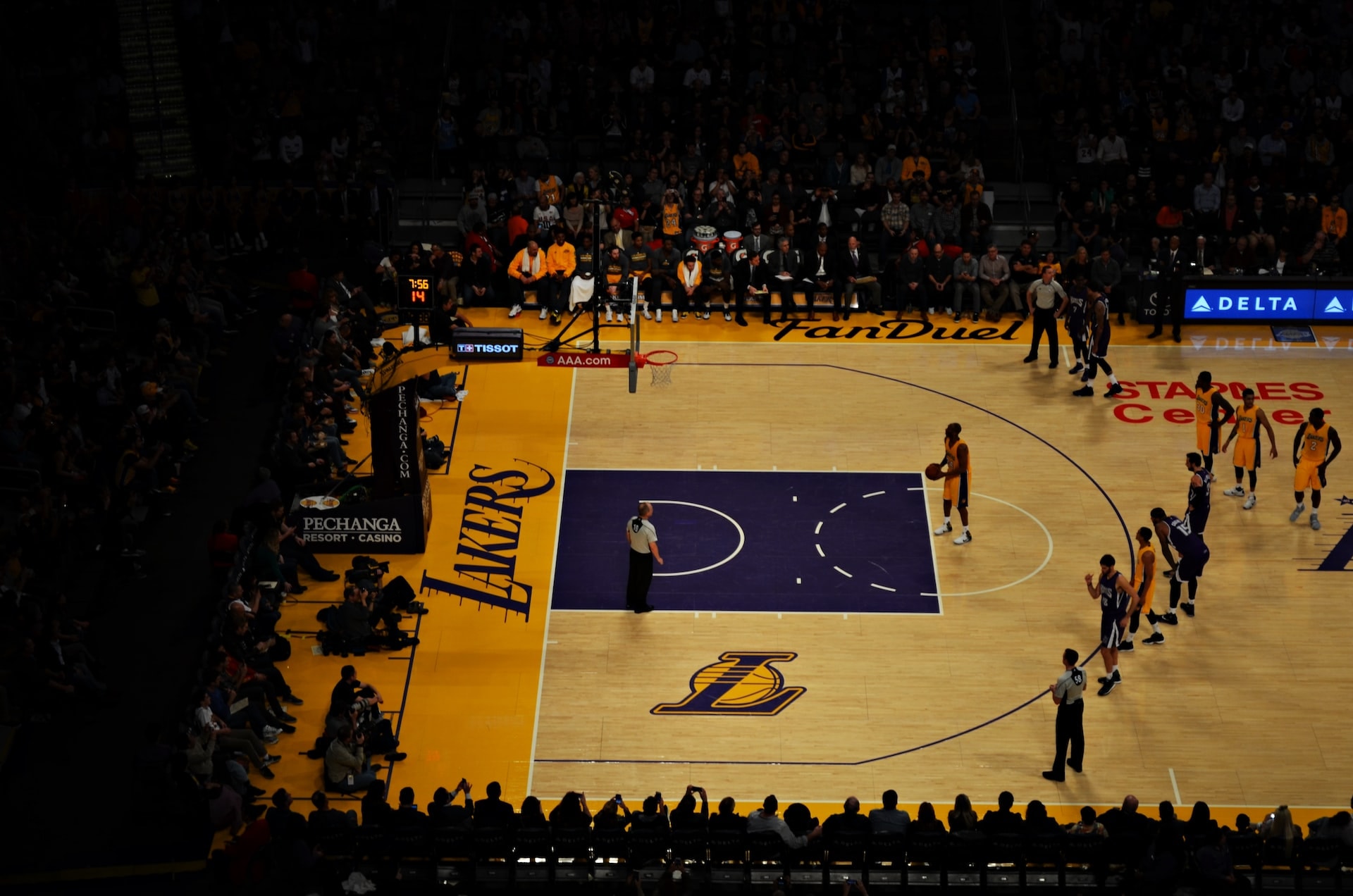 Was Kobe Effective as Shooting Guard?
Every time Kobe was on the floor, he put up a shooting guard clinic, and it resulted in wins — so yes, he was very effective. If someone asks you how a shooting guard should play, show them Kobe. 
As a shooting guard, Kobe relied on his elite mid-range jumper, steady perimeter shooting, and quickness on the floor. His style as a shooting guard complements the playing style of big men because he can easily space the floor and give the guys down low a bigger room to operate. Because of these complementing styles, Kobe played well with guys like Shaq and Pau Gasol. 
Another reason why Kobe was so effective as a shooting guard was because he was under a coach that knew how to use him. The legendary Phil Jackson, who won six rings with Michael Jordan, was Kobe's coach for over a decade. 
The triangle offense is a complex basketball system that would position all five players on the court to provide multiple scoring opportunities. In this system, the ball would usually end up in the hands of a three-person team on one side of the court. Kobe and Jordan have similar skillsets, and Phil Jackson's triangle offense brought the best out of those two. 
Kobe played as the Lakers' shooting guard since getting drafted in 1996. Kobe had 33,643 points in his career and he scored more than 99% of this number as a two. He ended his career with averages of 25.0 PPG, 5.2 RPG, and 4.7 APG. 
Kobe's proficiency in playing as a shooting guard didn't just result in individual numbers — it also led to team success. Apart from the records he broke, he also carried his team to victory on a nightly basis. He ranks 10th in most career wins in the NBA, with 836 out of the 1346 games he played.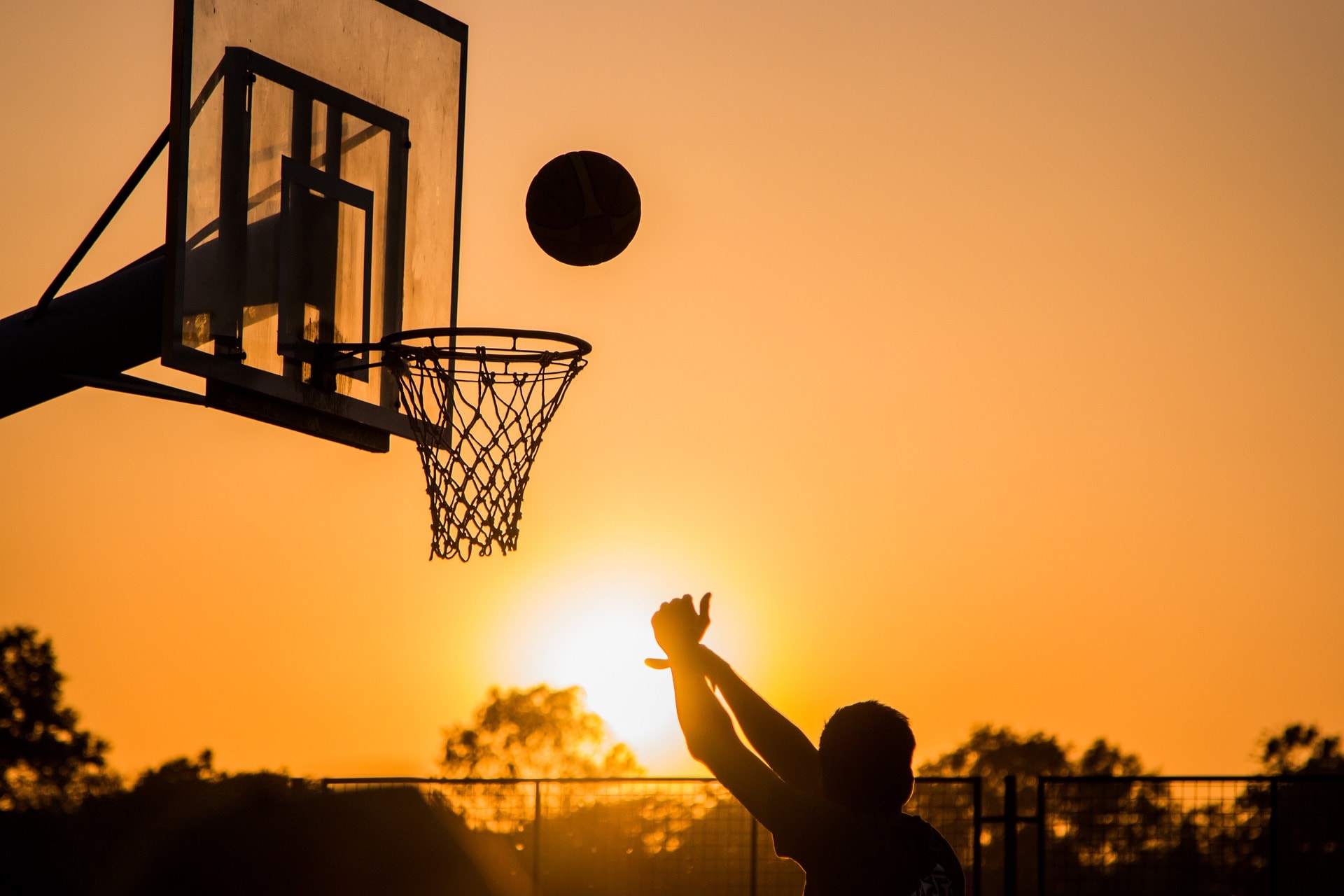 When Did Kobe Play Small Forward?
Kobe has been the Laker's starting SG since 1998, but things had to change at some point. Change is the only constant thing in life, which applies even in basketball. Kobe wasn't afraid of evolving and adjusting as long as it resulted in winning, even if this meant relinquishing a position synonymous with his name. 
So, here's the story:
In 2014, an injury-plagued season for Kobe, Steve Nash, and Nick Young resulted in the Lakers finishing the season as the 14th team in the West. Because of this, the Lakers would get the rights to the 2nd overall pick in the 2015 NBA Draft. They used this to draft D'Angelo Russell. 
DLo was an All-Star point guard in the making. Russell shot the ball well and could pick apart defenses to open up opportunities for his teammates. One particular teammate who benefited from DLo's game was Jordan Clarkson. Before becoming one of the most elite sixth men in today's game, Clarkson was simply a backup to Kobe in the mid-2010s. 
Russell and Clarkson ended up being a productive duo in the absence of Kobe. So, in 2015, Lakers head coach Byron Scott announced that the great Kobe Bryant would play more three than two. This move was Scott's way of placing his chips on the duo of Russell and Clarkson, all while trying to prolong what's left in Kobe's tank. 
SFs support their team in multiple ways, so it's essential for them to have well-rounded skills from passing to dribbling and shooting to driving. Compared to a shooting guard, a small forward or three plays inside the perimeter more. Some notable threes are LeBron James, Larry Bird, and Kevin Durant. 
Kobe played 66 regular games as a Small Forward. During this time, he averaged 17.6 PPG, 3.7 RPG, and 2.8 APG at 28.2 MPG. As an SF, Kobe relied on his elite mid-post and footwork. He also took a lesser load defensively because he won't need to get matched up with quicker and more athletic ones and twos during that time like Russell Westbrook, Steph Curry, and John Wall.
Did Kobe Ever Play for Another Team?
Kobe Bryant was drafted straight out of high school in 1996. He played for a Philadelphia-based school, Lower Merion High School. In 1996, he was drafted by the Charlotte Hornets with the 13th pick. However, he was immediately traded to the Lakers for Vlade Divac. 
Kobe's trade remains one of if not the most iconic draft night trades in history. And, until now, Kobe's career remains one of the biggest what-ifs for the Hornets organization. After all, Kobe had one of the most illustrious careers in the NBA. So, what would've happened if he had been with the Charlotte Hornets from the beginning?
In Charlotte's defense, although they sensed Kobe's potential, they just had to make a move to make the most out of their current roster. Adding a high schooler to their roster wouldn't have made much sense. The Hornets then had Glen Rice, Dell Curry, and Muggsy Bogues. 
Kobe may have been called into the NBA by the Hornets, but everybody knows he is a Laker through and through. He spent a hundred percent of his career as a Laker playing 1,346 games from 1996 to 2016. In his 20-year journey, Kobe racked up:
5 championships

15 All-NBA Team Selections

12 All-NBA Defensive Team Selections

18 All-Star Selections

4 All-Star Game MVPs

1 Regular Season MVP

Back-to-Back Finals MVPs

2 Scoring Titles
He did all these, representing purple and gold.
Outside the NBA, Kobe was an integral part of team USA. He was the captain of the famous Redeem Team that won gold in the 2008 Beijing Olympics. The Redeem Team was made in response to the disappointing finish of Team USA in the 2004 Olympics and the 2006 FIBA World Cup. 
Wrapping Things Up: What Positions Did Kobe Bryant Play?
Kobe Bryant's career has been nothing short of legendary. In 20 years, he won it all, both as a player and a person. His blend of skill, wit, and will helped him become the legend he is today. 
After the days of Michael Jordan, Kobe Bryant became the poster boy of shooting guards. Kobe was a shooting guard his whole career except for a few games when he had to play as a small forward during a brief point late in his career. Kobe's shooting and agility allowed him to play effectively as a two-guard under Phil Jackson's triangle offense. 
However, saying that Kobe played as a shooting guard would be an understatement for his impact on the game. 
Kobe didn't just play as a shooting guard — he owned the position. 
If you're interested in learning Kobe Bryant's story, check out this basketball biography book.
We hope you enjoyed this post! If you did, be sure to check out our other basketball FAQ articles here.
Check out other interesting articles about Kobe Bryant below:
> Why Did Kobe Bryant Change His Jersey Number?
> How Many MVP Awards Did Kobe Bryant Win?
> How Many NBA Rings Did Kobe Bryant Have?