The best explanation for greatness is Kobe Bryant's 61 awards during his 20-year tenure in the NBA. He had seven Kobe MVP awards but only a lone regular-season NBA MVP award in 2008. Black Mamba was deprived of winning more; notable was in 2006 when Steve Nash outvoted Kobe for the top plum. Performance-wise Kobe outshone Nash in almost all facets of the game; however, the Suns were seeded fourth in the league, and the Lakers were in the tenth spot. But some guys won the top NBA MVP plum with their teams winning 48 games, and under, the Lakers won 45 games in 2006.
Read on to learn more about what made the Black Mamba so special and why he only got one NBA MVP during his illustrious career.
Has Kobe Bryant Ever Won an MVP Award?
Altogether Kobe Bryant won seven MVP awards during his 20-year career in the NBA:
4x All-Star MVP: 2002, 2007, 2009, 2011

2x Finals MVP: 2009, 2010

1x regular season NBA MVP: 2008
Kobe Bryant won his first and only MVP Award, 13 years ago today.

It's a travesty he only won once; how many MVPs do YOU think Kobe should've won? (Bonus points if you include the years he should've won them in.) 🏀🏆 pic.twitter.com/Mpkw6MLOCt

— BROTHER (@BrotherHQ) May 7, 2021
What mattered most was his lone regular-season Kobe MVP trophy in 2008.
After Shaquille O'Neil was traded to the Miami Heat in 2004, the Lakers had a mediocre performance for three years. Kobe was the most hated man on the Lakers team; everyone accused him of running Shaq out and disrupting a Lakers dynasty.
According to Lakers owner Jeanie Buss, the breakup was all about money. Shaq wanted $9 million more in his new contract, which the Lakers organization was unwilling to pay.
The Lakers team turned in 2008 with the arrival of Pau Gasol. Kobe had a dependable big man in Pau who could rebound, shoot well, and make life miserable for offensive players. Coach Phil Jackson didn't stop there. He beefed up the team with veterans and hustle players. The result was a Western Conference-best of 57-25, good enough for the number one seed and mano a mano confrontation with their arch-rival, the Boston Celtics, for the NBA crown.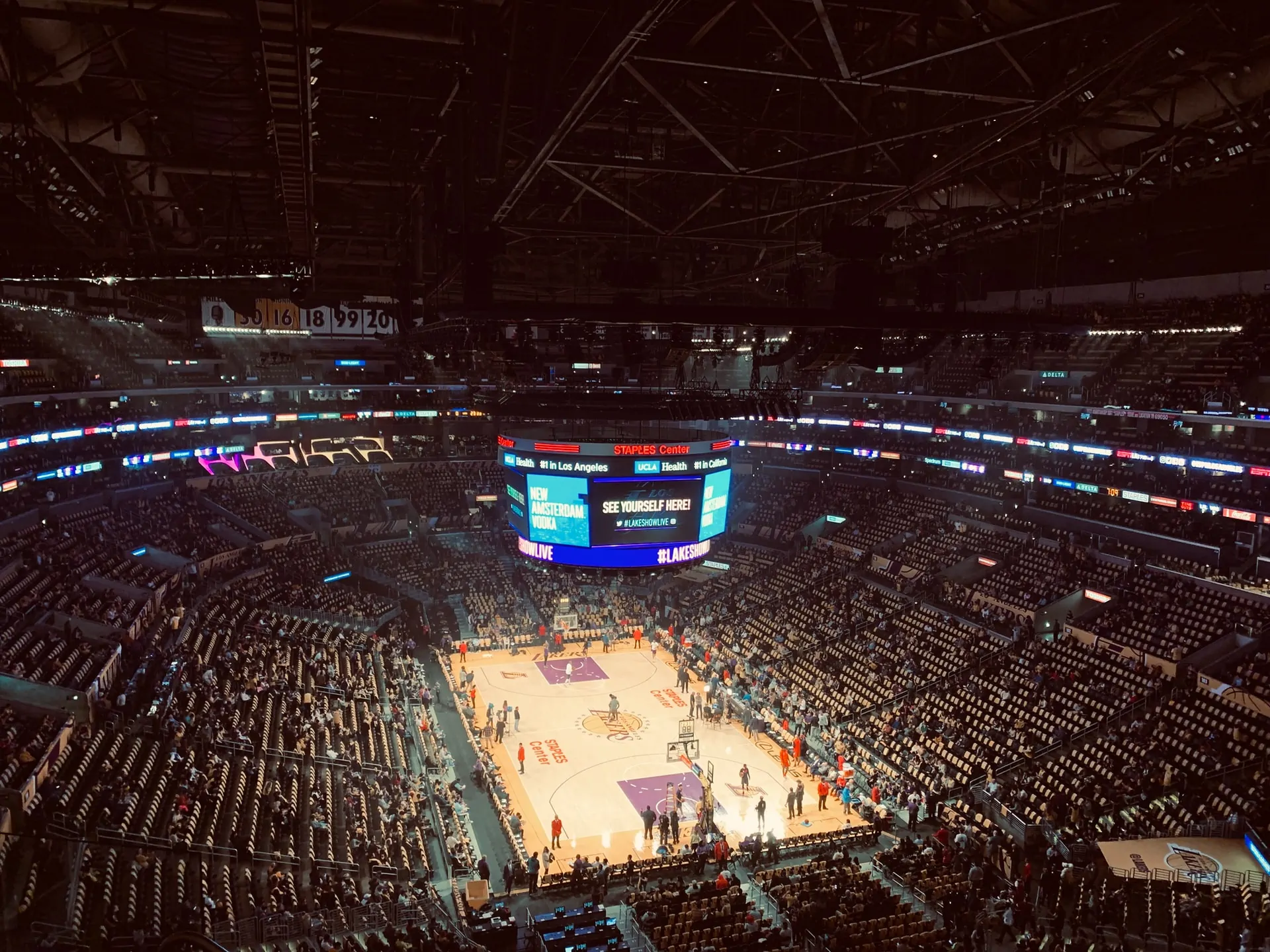 Kobe's 4th NBA championship aspiration did not materialize. The Celtics Big 3 of Kevin Garnett, Paul Pierce, and Ray Allen had too much firepower against the duo of Kobe-Pau. The Celtics eventually won the 2008 NBA crown in a blowout win in game six, and Paul Pierce was named the Finals MVP.
The greatness of Kobe Bryant could not be denied when he won his first and only regular-season NBA MVP in 2008. The Black Mamba lit up the stat sheets whenever he played, averaging 28.3 points per game, 6.3 rebounds per game, and 5.4 assists per game.
Why Did Kobe Only Win One MVP?
Kobe Bryant is left out of the discussion when people talk about the GOAT basketball player. Kobe boasts 61 NBA accolades and two Olympic gold medals.
Yet, the Lakers star and the perfect example of individual success had only one NBA MVP to brag about, reaching the pinnacle of personal achievement in 2008. Kareem Abdul-Jabbar owned six, Bill Russel and Michael Jordan with five apiece, Wilt Chamberlain and LeBron James had four each, etc. Why was it so? Well, let's start with the Lakers' 3-peat NBA championship run.
In 2000, the Lakers were 67-15, 2001: 56-26, and 2002: 58-24. Shaquille O'Neil's star shone brightly, contributing to almost every facet of the game, including rebounding, scoring, assists, and blocking shots – forget free-throw production. Kobe had to take a backseat and support Shaq, resulting in three successive NBA trophies for the Lakers and Shaq was an NBA MVP recipient in 2001.
Hall of Famer, former point guard, and now a coach for the Brooklyn Nets, Steve Nash had two successive NBA MVPs in 2005 and 2006. Phoenix had a 54-28 slate in 2006, good enough for the third spot in the Western Conference, led by Nash's average of 18.8 points, 10.5 assists, and 4.2 rebounds. The Lakers wound up as the sixth seed (45-37) behind Kobe's 35.6 PPG, 4.4 RPG, and 4.5 APG.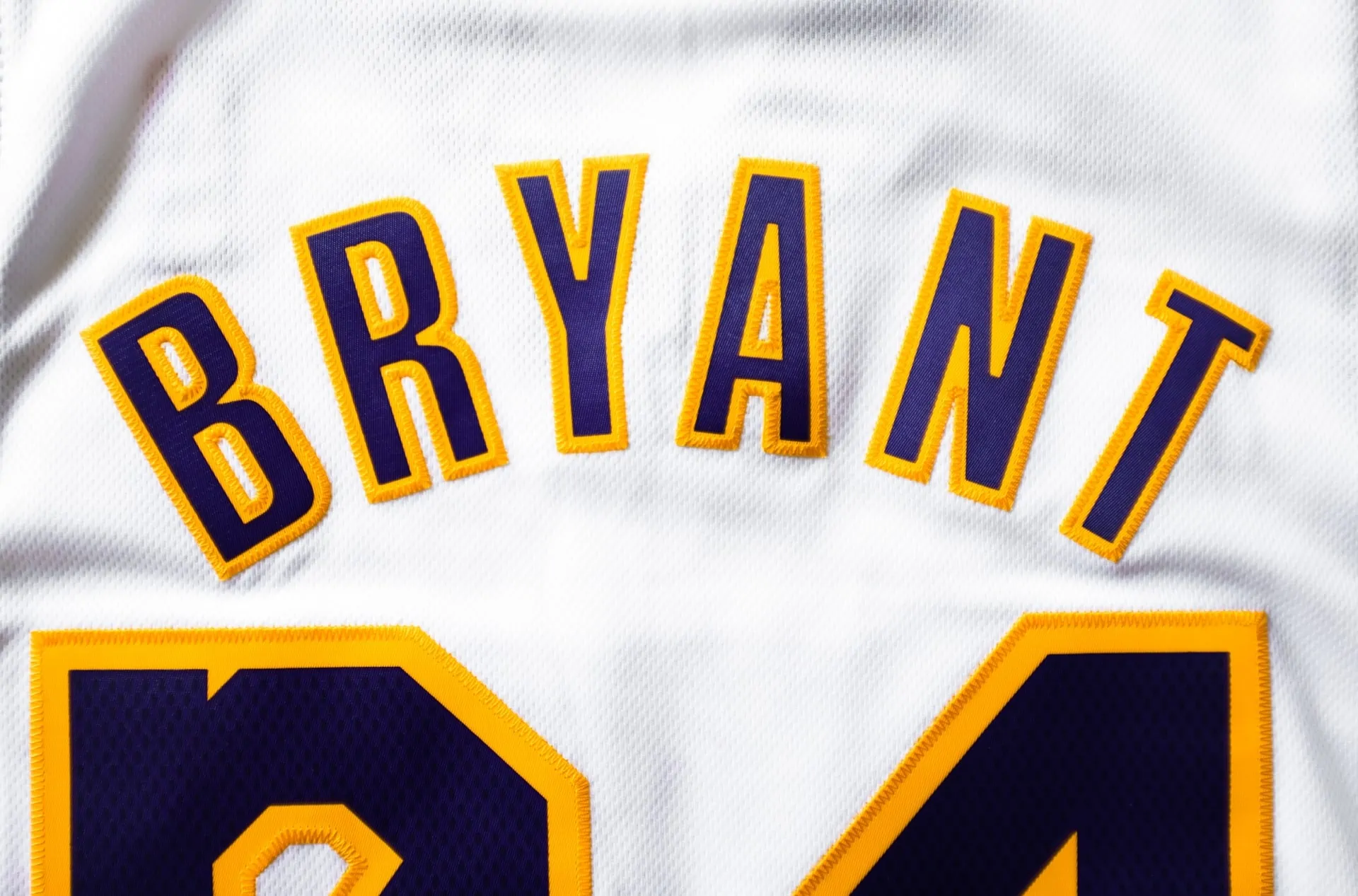 The Dallas Mavericks finished with a 67-15 record claiming the top seed in the Western Conference led by the 2007 NBA MVP Dirk Nowitzki. Dirk recorded averages of 24.6 points, 8.9 rebounds, and 3.4 assists. Kobe averaged 31.6 PPG, 5.7 RPG, and 5.4 APG, and the Lakers were the seventh-seeded team with a 42-40 record.
Kobe Bryant's performance was undoubtedly better than Dirk Nowitzki and Steve Nash in their NBA MVP years. However, his team's performance pulled him down in the race for the top spot. Yes, Kobe was individually one of the gifted superstars in the NBA, giving his all whenever he played. The fact remains that the number of wins of a team determines its place in the league. Basketball is a team sport and not a solo act.
He was relentless between the time Shaquille O'Neal was traded and Pau Gasol's entry, but not good enough for more Lakers win and consequently more votes for the NBA MVP plum. What matters most is the team's performance and not individual stats. There is no "I" in the words Team and Most Valuable Player.
How Many MVP Awards Should Kobe Bryant Have Won?
When you define greatness, Black Mamba offers 61 NBA awards as an explanation. Bryant's 11 top-five finishes are next to Kareem Abdul-Jabbar's 15 in the NBA MVP awards race but with only one Kobe MVP trophy.
Earning the distinction is arbitrary, and players don't have control over the voters' choices. But Mamba could have won more from these four seasons where he was deprived of the NBA MVP trophy rightfully his.
2002-03: Tim Duncan, NBA MVP

2004-05: Steve Nash, NBA MVP

2006-07: Dirk Nowitzki, NBA MVP

2005-06: Steve Nash, NBA MVP
We'll focus the discussion on season 2005-06, which should have been a Kobe MVP year. One thing for Nash was the Sun's 54-28 record, good for the fourth spot in the league, better than the tenth seed Lakers, 45-37. He had 22 first-place votes against Nash's 57 for the top MVP slot. Check out these stats for analogy.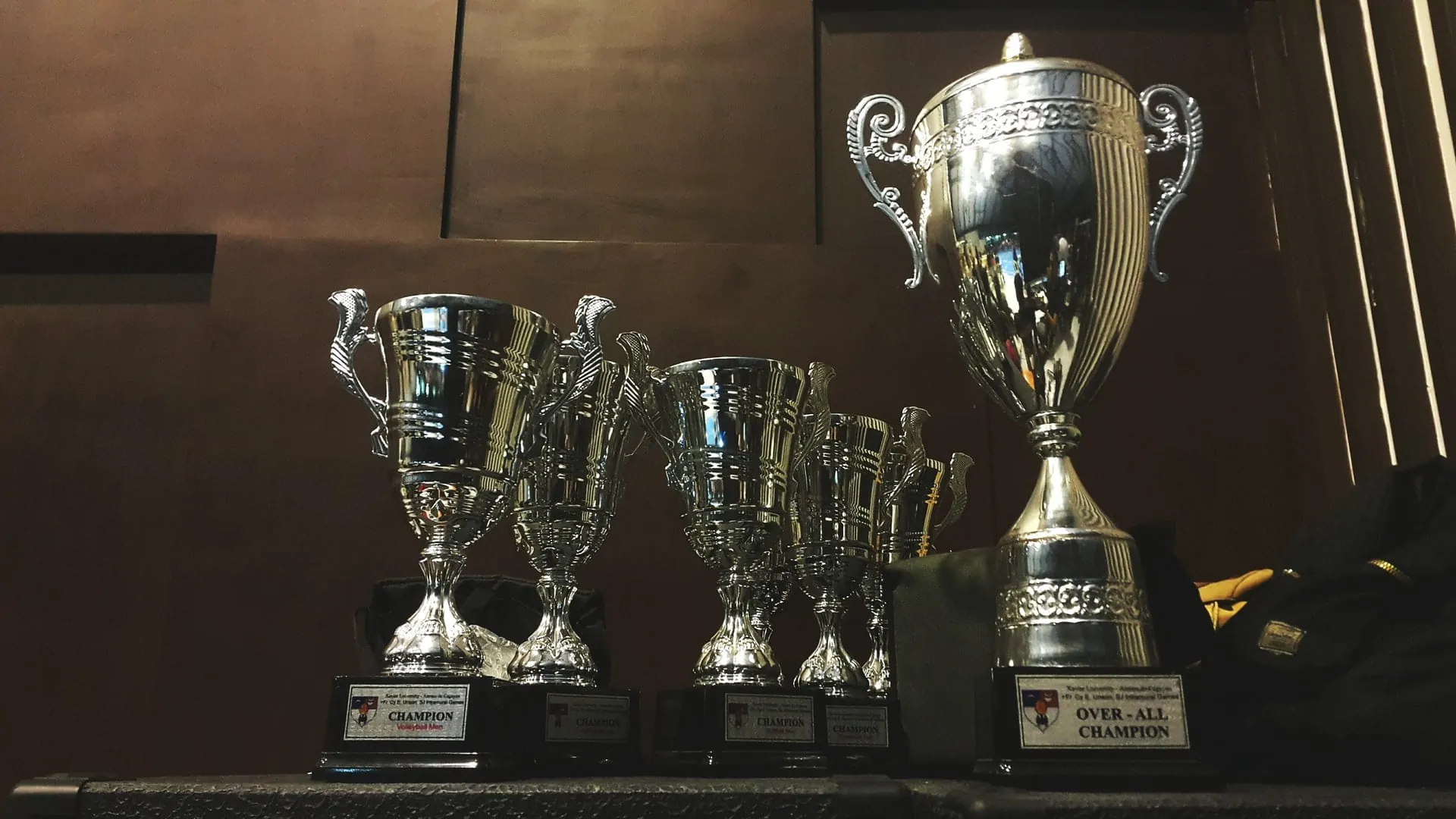 Player 

PPG

RPG

APG

Field Goal %

Steve Nash

18.8

4.4

10.5

Field: 51.2%

3-point: 43.9%

Kobe Byant

35.4

5.3

4.5

Field: 45%

3-point: 34.7%
We don't mean to insult Nash, but Bryant's numbers were better. Nash was in the company of All-Star Amare Stoudamire, All-Sta Shawn Marion, and Boris Diaw against the less stellar Lakers guys Lamar Odom, Smush Parker, Chris Mihm, and Kwame Brown.  
Wilt Chamberlain's 100-point performance in 1962 is still the league's best. The next big thing is Kobe Bryant's 81 points on January 22, 2006, in a win against the Toronto Raptors, 122-104. He dropped 62 points against the Mavericks team in December 2005, outscoring the team by his lonesome at the end of the third.
There were times when players won the award with superior stats but with mediocre team records. Mosses Malone did it twice with the Houston Rockets with 47 and 46 won games, Russel Westbrook playing for the Oklahoma City Thunder, which won 47 games, and the two-peat (2021, 2022) NBA MVP Nikola Jokić with the Denver Nuggets winning 47 and 48 games.
All told, Black Mamba should have won the award in 2005-06 and at least two Kobe MVPs in recognition for his contribution to basketball.
How is the NBA MVP Chosen?
Winning an NBA MVP is every player's goal. It means you are the best in the competition, individual- and team-wise.
Since 1980, a select group of sportswriters and broadcasters from the US and Canada, because of the Toronto Raptors, voted for the regular season NBA MVP. Each voter cast their ballots from their first-place choice to the fifth. A first-place vote earns a player 10 points, a second gets seven points, a third is worth five points, the fourth is worth three points, and the fifth is worth one. After the voting, the points are tallied, with the player earning the most points winning the award.
Some players win it handily, and others go through the needle's eye. The regular season NBA MVP is the most controversial award in a season.
A big issue is voters' fatigue. It's been a thing with the voters to have a narrative behind the player than a stats resume. A player winning the same award multiple years in a row gets the voters bored even when he lights up the stats sheets when he plays.
Giannis Antetokounmpo was a two-peat NBA MVP awardee, 2019 and 2020, but was unseated by Nikola Jokić for his own two successful NBA MVP runs in 2021 and 2022. The Greek Freak's numbers didn't dip; he was the same old Giannis, even better, winning his first NBA title in 2021. Because of voters ' fatigue, Giannis was deprived of a three-peat NBA MVP award.
If the pattern continues, there'll be a different NBA MVP player in 2023. Even if Nikola Jokić turns in a video game performance and the Nuggets are atop the ladder, he won't be a recipient of a three-peat NBA MVP because of voter fatigue. We hope we're wrong in our prediction, and we'd love to see Nikola's name in the record books of the NBA.
Wrapping Things Up: How Many MVP Awards Did Kobe Bryant Win?
Black Mamba had seven MVPs but only one regular-season NBA Kobe MVP trophy in 2008. Pundits believe there should be more, especially in 2006 when Steve Nash won the award. It was a stellar season for Kobe; he made 62 points against the Mavericks in December 2005 and followed this up with an astonishing 81-point performance in January 2006. He led a ragtag Lakers team with only Lamar Odom supporting him with 15 points on the average against a marquee Suns lineup composed of All-Stars Steve Nash, Amare Stoudamire, and Shawn Marion.
The story of Kobe Bryant lives on in the NBA, but it would be best if he had more regular-season NBA MVPs to end his storied career on a high note.
If you're interested in learning Kobe Bryant's story, check out this basketball biography book.
We hope you enjoyed this post! If you did, be sure to check out our other basketball FAQ articles here.
Check out other interesting articles about Kobe Bryant below:
> Why Did Kobe Bryant Change His Jersey Number?
> How Many NBA Rings Did Kobe Bryant Have?
> What Kobe Bryant Cards are Worth the Money?