Kobe Bean Bryant is one of the best basketball players to have walked the face of the earth. His coldness on the court and warmness outside earned him both the hate and love of basketball fans. Just over two years before his untimely demise, Kobe attended his jersey retirement ceremony that saw two numbers retired to his name. 
As two glass-cased jerseys clad with Bryant's name were lifted to the then Staples Center's rafters, many fans wondered: why did Kobe Bryant change his jersey number? Admittedly, as fans who grew up watching him, Kobe's jersey number change seemed like a fact we knew but didn't truly understand. Well, that's what we're here to talk about as we discovered that the reason behind the change is Kobe being Kobe. 
What Numbers Did Kobe Bryant Wear in the NBA?
Kobe Byrant was drafted in 1996 by the Charlotte Hornets before getting traded to the Los Angeles Lakers — and the rest was history. From 1996 to 2016, Kobe had his fair share of struggles and moments that turned him into the legend that he is. 
When everything was said and done, the Kobe Bryant jersey retirement ceremony rightfully lifted to the rafters both of the numbers he used during his stint — 8 and 24. In the 20 years that he wore those jerseys, Kobe bagged a boatload of accomplishments, including
5 NBA Championships

2 Finals MVPs

1 Regular Season MVP

4 All-Star MVPs

18 All-Start Selections

15 All-NBA Team Selections

12 All-Defensive Team Selections
Apart from the achievements, Kobe also found himself in the midst of some of the NBA's iconic moments. This includes passing Michael Jordan on the all-time scoring list in 2014 and scoring 81 points in 2006 — the most since Wilt Chamberlain scored 100. Kobe's long list of legendary moments also includes shooting two free throws despite tearing his Achilles in 2013 and having a 60-point performance for his last ever game in the NBA.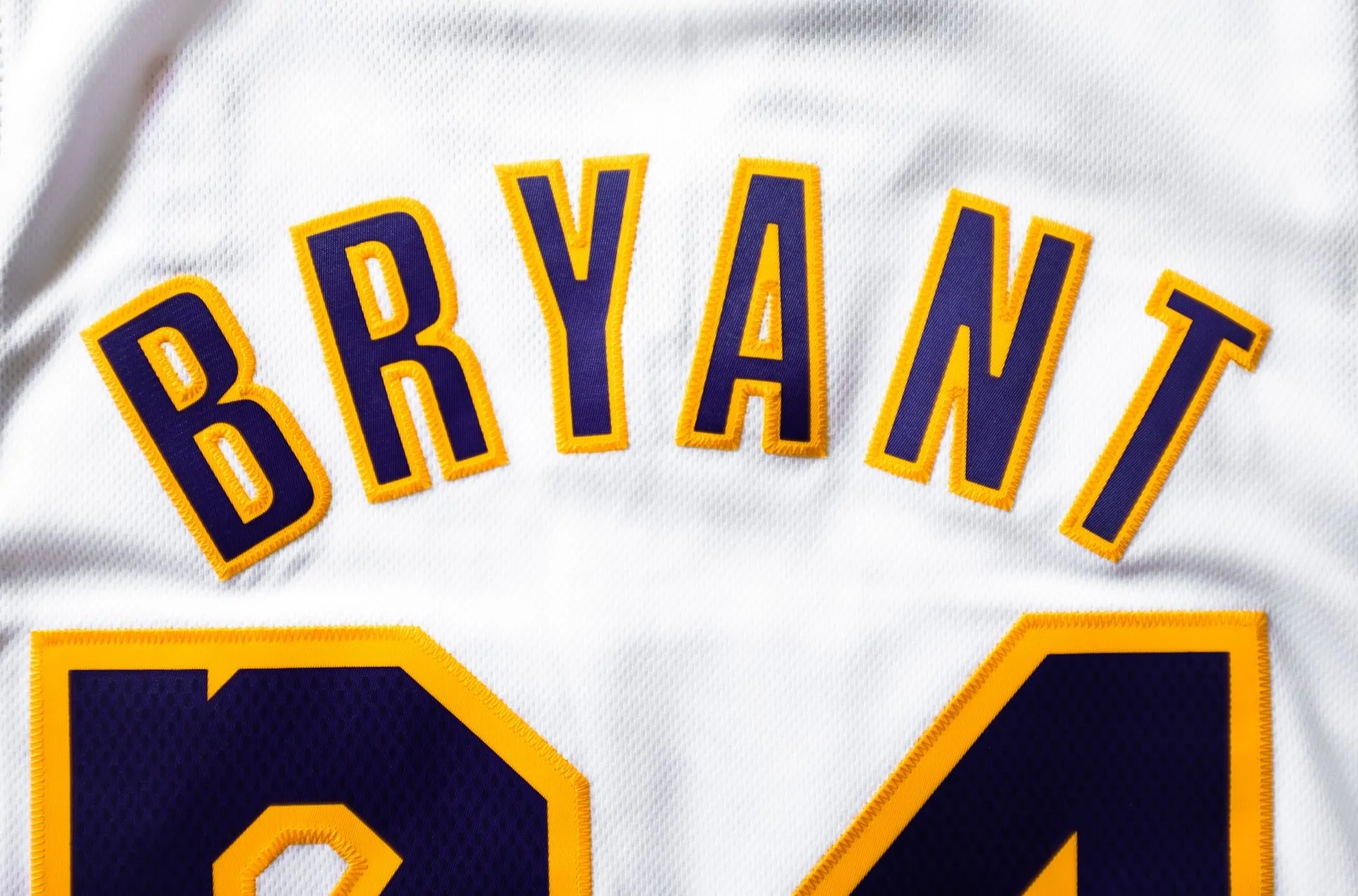 Many players change their numbers sometime in their career, which is usually prompted when they sign with another team. However, what made Kobe's case unique is that he didn't switch teams during his lifetime — he changed from 8 to 24. 
What Does the Number 8 Mean for Kobe?
By 1996, the league was slowly seeing the end of 90s basketball. This era saw the names of Michael Jordan, Charles Barkley, John Stockton, Hakeem Olajuwon, and many more immortalized. 
By this time, these superstars had fully cemented their legacy, and the league was hungry to see the next batch of legends get to work. 
During this era, Kobe was far from the accomplished star we now know him for. However, we know for sure that a lot of people back then knew that Kobe was the next big thing. Kobe was oozing with potential; it showed when he scored his first 40-point game in March 2022, followed by a 50-point game in December of the same year. 
On November 3, 1996, Kobe Bryant debuted as a skinny boy from Lower Merion High School, trying to make a name for himself like everyone else in the league. He wore the number 8 — the number you would get if you added his Adidas ABCD Camp jersey, 143. Wearing the number 8 wasn't new to Kobe since he also wore that number while playing in Italy as a kid. 
When asked what the number 8 meant to him, Kobe said that the number meant planting his flag in the league. The number symbolizes a tireless Kobe Bryant trying to prove himself by going after everyone. Even Michael Jordan said that "that little Laker boy's gonna take everybody one-on-one" before the 1998 All-Star Game.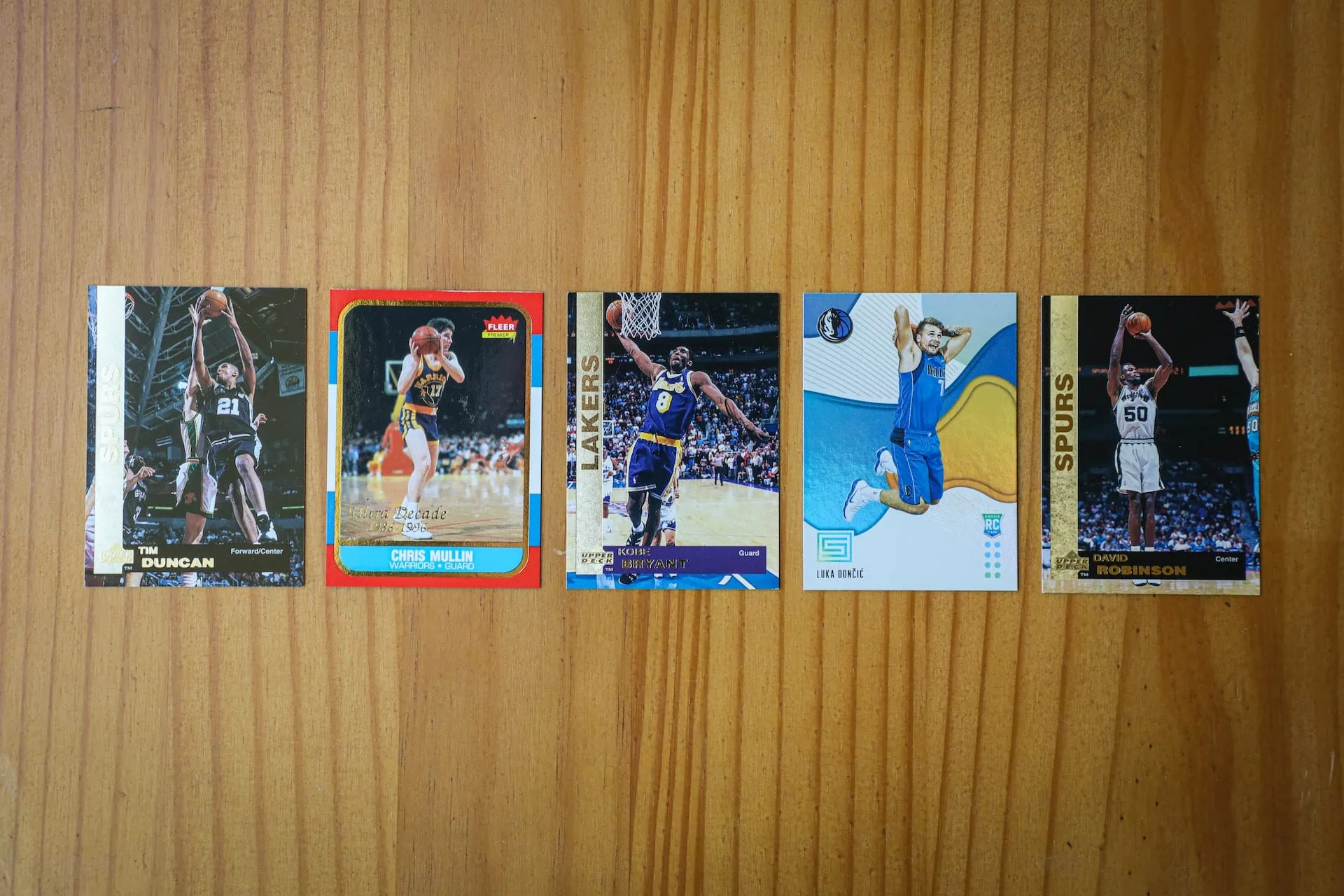 For context, this was during Kobe's first All-Star game, and it was just during his 2nd season in the league. He was 19 years old back then and was the youngest to ever play an All-Star game — a record that is yet to be broken up until today. It goes to show how determined Kobe seemed during his early years. 
What Year Did Kobe Switch From 8 to 24?
Kobe changed his number from 8 to 24 during the 2006-2007 season — around a decade into his career. Kobe changing his number left many people wondering because number changes are usually done after switching teams. 
 

View this post on Instagram

 
To Kobe, changing his number was his way of institutionalizing his growth as a player. It was also his way of ushering a new era for the Lakers that saw Shaquille O'Neal leave for the Miami Heat in 2004. 
When Kobe started wearing 24, he was technically a veteran already. He didn't have the athleticism he once had, but he was more mature than ever. During this time, Kobe was already a husband and a father who had new perspectives inside and outside the court. 
Nonetheless, the Kobe Bryant, who wore the number 24, may have been a different animal but was still the same beast. 
He would end up wearing 24 from 2006 until his last professional game in 2016 against the Utah Jazz. Kobe would go on to inspire a new generation of hoopers as number 24. Many NBA and WNBA superstars attribute their success to Kobe's teachings. This includes the likes of Kyrie Irving, Jayson Tatum, Giannis Antetokounmpo, Kawhi Leonard, Candace Parker, and Sabrina Ionescu. 
Of course, we all know that Kobe also inspired a whole generation of people to yell his name when shooting anything from basketballs to crumpled paper — Kobe!
Did Kobe Bryant Win a Championship with Number 8?
Kobe's number 8 was rightfully retired by the Lakers organization alongside his number 24 jersey. As number 8, Kobe was more energetic, athletic, and aggressive — which were all evident when he bagged the following achievements: 
1997 Slam Dunk Champion

2006 Scoring Champion

8 All-Star Selections

2002 All-Star MVP

4 All-NBA First Team

4 All-NBA Defensive First Team
Headlining his career wearing number 8 are three championships he won from 2000 to 2002. During this time, the Lakers were the most dominant team in the league, headed by a prime Shaq and a young Kobe. The Shaq and Kobe era would turn out to be one of the most influential partnerships in the NBA — a partnership that many teams would try to replicate in the future. 
Why Did Kobe Bryant Wear Two Different Numbers?
The year he changed his number marked the 2nd half of his storied 20-year career. Having a dominant force in the form of Shaq made Kobe's life easy because teams had to switch their focus between the two superstars constantly. During that time, Kobe's stamina and athleticism were on his side, and his game revolved around those two attributes. 
Shaq's departure in 2004 prompted Kobe's ascension to the top of the Lakers roster. Outside of basketball, Kobe's firstborn, Natalia, was also born in 2003. It was safe to say that life was demanding more from Kobe during that time — both as a player and as a person. 
Kobe had to reinvent himself. Thus, the change from 8 to 24. 
With 24, Kobe was a lot more mature and patient. Aside from knowing how to time his shots better, this version of Kobe knew how to talk to his teammates and even act as a mentor to players in and out of the Lakers organization. 
Changing his number and achieving three championships didn't stop Kobe from chasing more. In fact, his career as number 24 was just as impressive as his career as number 8. Even though he wasn't as athletic and tireless as he was when he was number 8, Kobe still achieved the following:
2008 NBA MVP

2007 Scoring Champion

4 All-Star Selections

2 All-Star Game MVPs

4 All-Defensive Team Selections

4 All-NBA First Team Selections
As 24, Kobe also won two championships and two Finals MVPs. While Kobe was recognized as the Alpha during this era, his teammates were not short of fantastic as well. Kobe notably won it all while partnering up with fellow Lakers legends Pau Gasol and Derek Fisher. 
Wrapping Things Up: Why Did Kobe Bryant Change His Jersey Number?
Kobe Bryant was known for many things, and that includes being the only player in NBA history to have two different numbers retired. As number 8, the youthful and aggressive Kobe planted his foot in the league and stood toe to toe with the likes of Michael Jordan. And as 24, Kobe was more mature, patient, and assumed the role of a leader. 
Being the intellectual and poetic person that he is, Kobe knew he had to evolve, and changing his number was the best way to send that message to all. Despite the change in number, though, everybody knew it was still the same Kobe wearing that jersey — a Kobe who will do it all to win. 
If you're interested in learning Kobe Bryant's story, check out this basketball biography book.
We hope you enjoyed this post! If you did, be sure to check out our other basketball FAQ articles here.
Check out other interesting articles about Kobe Bryant below:
> What Positions Did Kobe Bryant Play?
> How Many MVP Awards Did Kobe Bryant Win?
> How Many NBA Rings Did Kobe Bryant Have?