Basketball is such a fast-growing sport that it wouldn't be a surprise if it will have the distinction as the most popular sport one day. Today, it is said to be the third most popular sport in the world behind football and cricket. How many fans does basketball have?
Well, to answer that question directly, it is estimated that basketball has billions of fans worldwide. Basketball fans demographics are mainly blacks (47%), with Caucasians (34%), Hispanics (11%), and Asians (8%) right behind. Unsurprisingly, most casual basketball fans are from 18-34 years old, and most avid fans of the sport are from ages 35 to 44 years old.
This article will take a closer look at basketball's popularity and how they stack up with the world's most popular sport. We will also examine how the NBA contributed to the sudden rise of the sport's popularity and the top countries where basketball is most popular. Let's get right into it.
Why is Basketball So Popular?
Ricky Rubio, a Spanish NBA point guard with the Minnesota Timberwolves, chose to play basketball over soccer because of one reason: It's fun! If it's not fun, then why would anyone want to play it?
Unlike football (or soccer) that changes possessions without scoring for hours, basketball's fast pace and pace make it very exciting. All players on the court transition between defense and offense in a bat of an eyelash. In the modern game, the concept of positionless basketball makes basketball even more appealing to new fans.
Aside from the fact that basketball is fun, consider more reasons why basketball is so popular:
It doesn't need special equipment to start playing. Basketball is the cheapest major North American sport to play. All you need to have is a hoop and a ball; no gloves, no pads, helmets, and other special equipment. You can play alone, go two-on-two, three-on-three, and so forth. Aside from the usual scoring games, you may also play HORSE, basketball tag, Around the World, etc.
It is fun to watch. Quite a large number of basketball fans do not play basketball, and yet, they watch it! Why? It's because the excitement transfers from the players to the viewers with its fast-paced play. The modern NBA game, for example, encourages a lot of scoring, shooting, and creativity, which is precisely why it is gaining so much popularity over the years.
You can play basketball anytime. Basketball is an all-season sport, and that type of accessibility no doubt contributes to its surging popularity. It doesn't matter if it's summer or winter. You can hook up at any covered basketball gym and play.
It is easy to get started. If you're just a beginner, basketball is not really rocket science. You may have trouble with the dribbling and traveling rules at first, but you'll get the hang of it in no time.
Basketball is an excellent way to work out. If you play basketball, you get many health benefits, including weight loss and decreased cardiovascular diseases. Some basketball players do not actually follow the sport religiously. Instead, they are just in it for the exercise, and I can't blame them. An hour of playing hoops could easily burn 800 calories!
How Popular is Basketball Around the World?
Basketball is primarily an American sport, but it has done a fantastic job of widening its roots. It indeed has become a global phenomenon! As a testament to basketball popularity worldwide, consider these three facts:
A.) The International Basketball Federation (FIBA) estimates that 450 million people in the world play basketball.
B.) Out of 195 countries globally, 100 of them have national basketball teams or have their own national basketball league. Some of them even participate in regional basketball associations like the Euroleague.
C.) Basketball is the No. 1 most popular sport in five countries: Philippines, Lithuania, Marshall Islands, Puerto Rico, and the Bahamas.
How Many Basketball Fans Are There?
If we're talking basketball fans, the estimate is about two billion fans. Out of these two billion, 450 million play basketball, and around 70,000 of them play basketball professionally.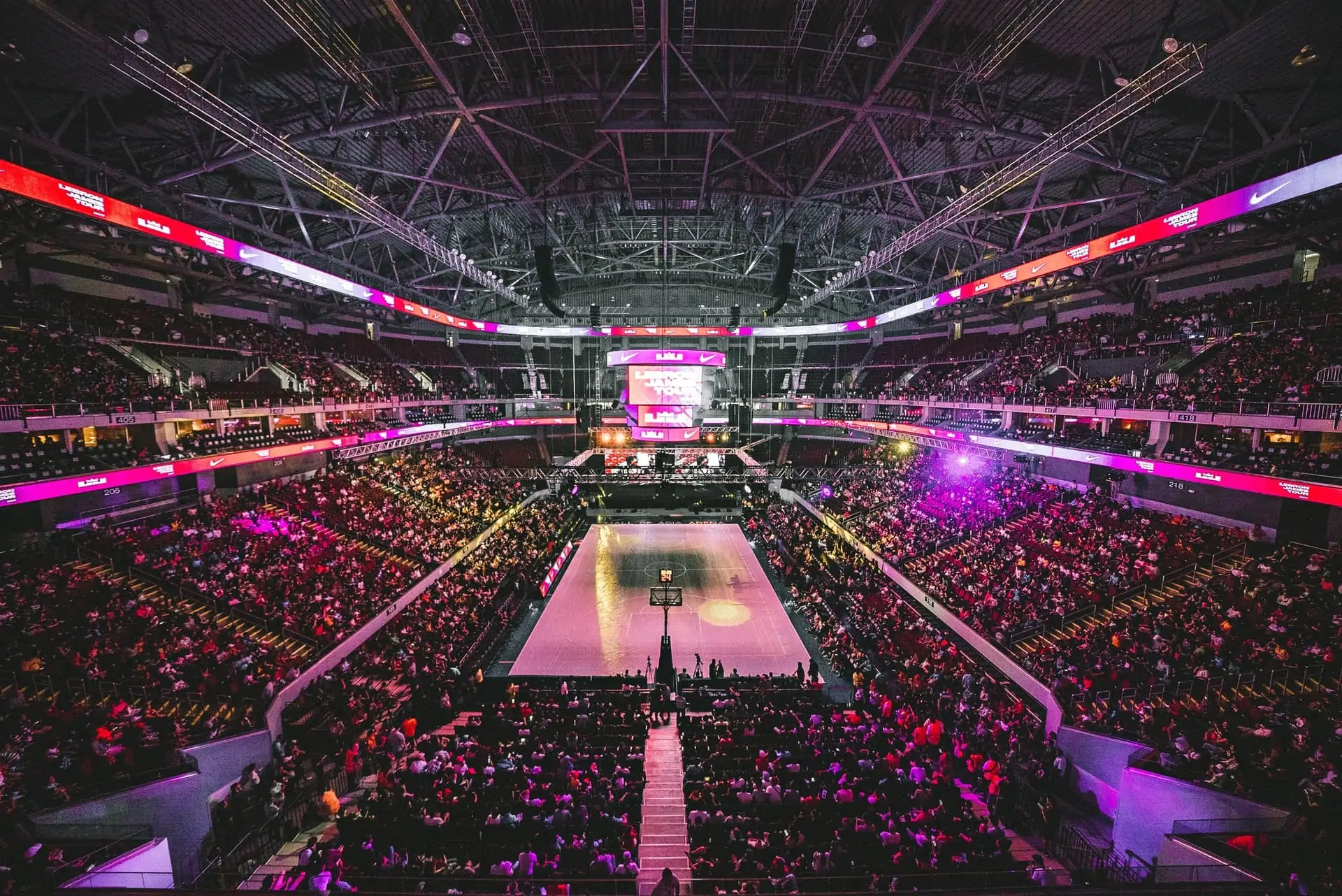 What NBA Team Has the Most Fans?
There is no doubt that the NBA almost singlehandedly lifted basketball's popularity to new heights. From the era of the Larry Bird-Magic Johnson rivalry to the glory days of Michael Jordan, NBA rescued basketball and made it a worldwide phenomenon.
From there, the NBA amassed millions and millions of fans, easily making it the best and most-watched basketball league in the world. Even with the 17% decrease in viewership in the 2020-21 season, NBA games are still watched by an average of 1.34 million viewers in the United States. NBA popularity, while not at an all-time high, is still at its peak!
Now, what NBA team has the most number of fans? Based on their social media presence, the top 5 are:
Los Angeles Lakers– 38.25 million Facebook and Instagram followers
Golden State Warriors– 28.69 million Facebook and IG followers
Chicago Bulls– 23.34 million Facebook and IG followers
Houston Rockets– 20.52 million Facebook and IG followers
Miami Heat– 19.65 million Facebook and IG followers
Top 10 Countries Where Basketball is Popular
1. United States
The U.S. is the birthplace of basketball, so it's only fitting that it carries the torch as far as making it popular is concerned. As you may know, it is home to the NBA, the premier basketball league on the planet. It is also considered to be among the four major sports in North America, including American football, baseball, and ice hockey.
2. Canada
Basketball's inventor, Dr. James Naismith, is Canadian, so it's not a surprise if we see his birth country among the top basketball nations in the world. Not too long ago, Canada had two NBA teams– one in Vancouver and one in Toronto. The Grizzlies franchise relocated from Vancouver to Memphis, leaving the Raptors the only Canadian team in the NBA. Toronto won the NBA championship in 2019, adding to the popularity of the sport in the country.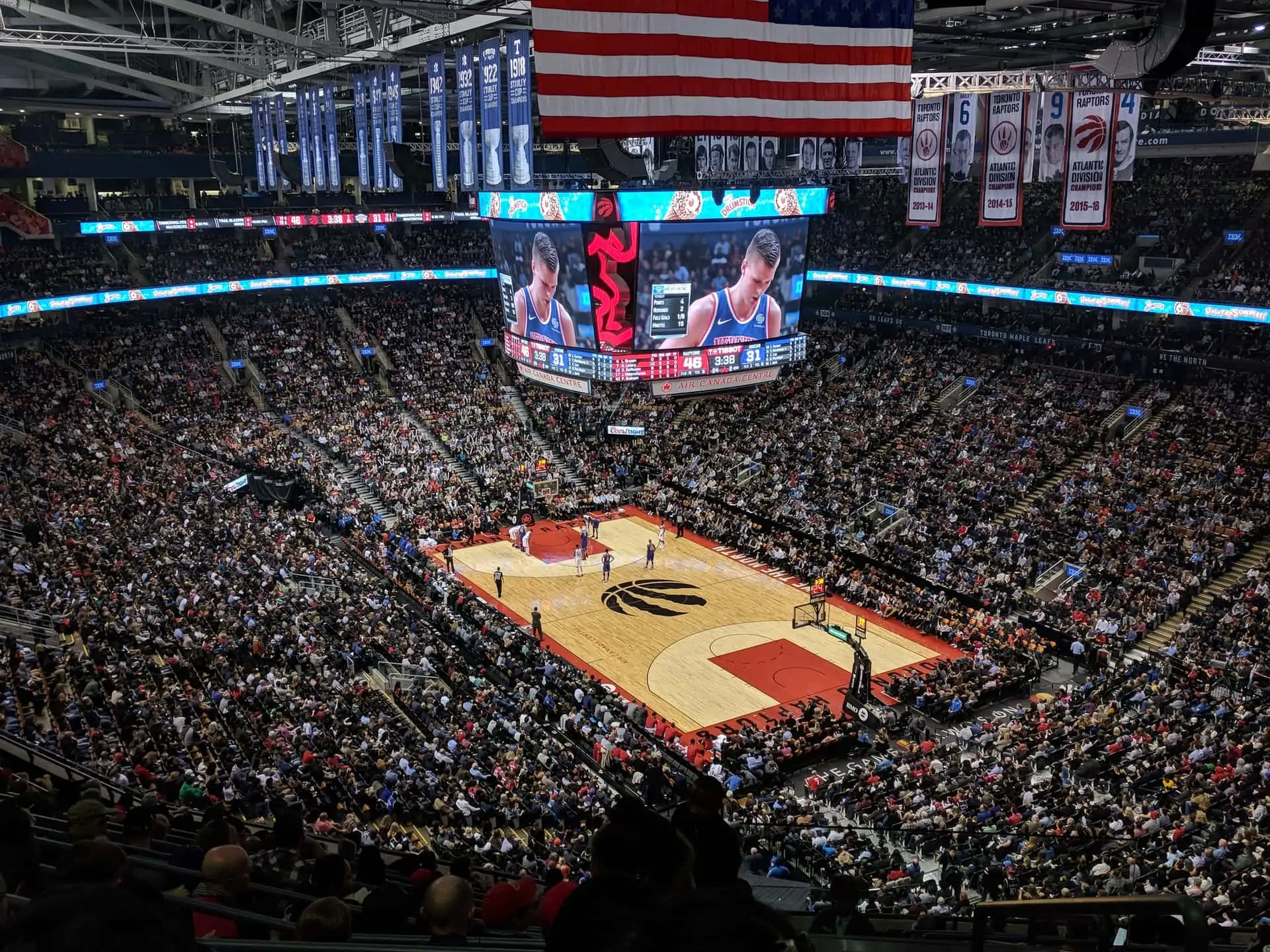 3. Argentina
Make no mistake about it, Argentina is still a football country, but basketball is slowly catching up. With that being said, the sport is more popular in the provinces than in the cities. The country struck gold in Athens in 2004 and has remained one of the highest-ranked countries when it comes to basketball year in and year out. Argentina has a premier pro basketball league designed like the NBA, called Liga Nacional de Basquet.
4. China
Football is still popular in China, while it is one of the world's powerhouses in table tennis and volleyball. But because of its population, the country has the most basketball fans in the world in terms of sheer volume. China is estimated to have 625 million basketball fans, and 143 million of them are considered to be hardcore, or avid, fans. That's quite a lot!
5. Philippines
Despite the Filipino's average height of five feet and five inches, the country's adoration for basketball is borderline obsessive. According to an unofficial survey, 81% of the population consider themselves basketball fans, and 50% consider themselves "avid" fans. Even Nike has taken into account the importance of the Filipino basketball market, having released sneakers with Filipino-themed colorways such as the limited edition Jordan 4 "Manila" and the LeBron "Agimat."
6. Australia
The NBA's 2020-21 NBA season features at least seven Aussies, saying a lot about the quality and popularity of Australian basketball. Of those seven, six are bound to Tokyo for the 2021 Olympics. It is estimated that at least 1 in 3 Australians admit liking basketball and about a million play the sport. When it comes to team sports, basketball is only second to rugby in terms of participation in the country.
7. Russia
In terms of popularity, basketball is behind football, hockey, and MMA in Russia. Still, basketball has a massive fanbase in the country, many thanks to its national team's success in international competitions. Russia has won bronze in the 2012 Olympics, and although they don't have a popular NBA player representing them right now, no avid fan will forget dudes like Andrei Kirilenko or Timofey Mozgov anytime soon.
8. Spain
Spain has been playing second-fiddle to the United States for the past few major International competitions. That, again, says a lot about the popularity and quality of basketball played in the country. Its Spanish ACB Liga is considered the best basketball competition outside of the NBA. Not to be understated is their vast contingent in the NBA. They have players in the big league such as Ricky Rubio, Marc Gasol, Serge Ibaka (naturalized), and the Hernangomez brothers. And who can forget about former Laker Pau Gasol, Rudy Fernandez, Juan Carlos Navarro, and Jorge Garbajosa?
9. Brazil
Like any South American country, Brazil lives and breathes football, but basketball is also very popular. They are consistently among the best in their continent and have historically done well in the FIBA World Cup, collecting two championships there in the 60s. What's more, Brazil has consistently supplied the NBA with its homegrown talent, among them Tiago Splitter, Leandro Barbosa, Nene, Anderson Varejao, Raul Neto, and Bruno Caboclo.
10. Serbia
Serbia is considered to have the best National basketball team in the Balkans, so no wonder why it's popular. Naturally, your people support you when you play really well, and that is what's happening here with the Serbs. They have the reigning NBA MVP in Nikola Jokic and a slew of serviceable players such as Bogdan Bogdanovic, Boban Marjanovic, Milos Teodosic, Nemanja Bjelica, Aleksej Pokusevski, and Alen Smailagic.
Wrapping Things Up: How Many Fans Does Basketball Have?
Basketball has a lot of catching up to do with football to become the most popular sport globally, but it has come a long way. To answer how many basketball fans are there, it is estimated to be at 2 billion. Out of the 2 billion, 450 million play the sport, and over 70,000 play basketball professionally.
What contributes to basketball popularity worldwide? For one, the sport is just so exciting and fun to watch. There are a lot of exhilarating plays happening, and watching the best athletes run up and down the court is a beauty to behold. Many also begin playing basketball because of its health benefits and the fact that you don't need any special equipment to start playing.
The NBA has also done its share in promoting basketball. They have produced the biggest stars such as Magic Johnson, Larry Bird, Michael Jordan, Allen Iverson, Kobe Bryant, LeBron James, and more. At one point, all of these players have not just become ambassadors of the sport; their reach has become global, and their contributions are embedded in society and pop culture.
Again, compared to football's four-billion following, basketball has a lot of ground to make up. But then again, it doesn't matter how many fans does basketball have. What ultimately matters is that the people have one more sport to enjoy, cheer, and watch out for.