Basketball is a game of superstars, and they don't call the NBA a superstar's league for nothing. But truth be told, we all can't be one. Somebody like Larry Bird or Michael Jordan or Magic Johnson only comes along once in a generation. That doesn't mean, though, that we sell the other members of a team short. In the sport, there are what we call "role players". But, what does a role player mean in basketball? Let's dig deeper to find out.

What Does a Role Player Do in Basketball? 
Let's define "role player" in basketball by the things that he does. Keep in mind that there is no official or standardized meaning of the term, and most basketball experts or fans do not unanimously agree on the definition of what a role player is. When you watch and play basketball enough, you just know a role player when you see one.
A role player in basketball is someone who plays a particular duty on a basketball court. They may have one or two specialized skills that his team requires from him. He may or may not be a starter, and if he does come off the bench, he still plays meaningful minutes because of the specific skill set that he has.
Now, what are those skills? Well, to play basketball, you have to be good at a lot of skills. But if you do something really well, say deep shooting, rebounding, or defending the other team's best player, you may be assigned to do that specific role. On the other hand, superstars have more creative leash because they can do an excellent job on multiple things.
Coaches and star players love what role players bring to the table. If a role player is a three-point specialist, it forces opposing defenses to stay honest. That means defenses will hesitate to double team, leaving more room for the stars or scorers to operate. The same can be said for defensive role players. It allows superstars to conserve energy on defense so they can do what they do best on the offensive end. 
Needless to say, the importance of role players could not be emphasized enough. The difference between a good team and a great team may boil down to how the role players do their job.

What Makes a Great Role Player in Basketball?
Like any job out there, a role player can be considered excellent if he performs his part well. This is not, by any means, a walk in the park. 
As mentioned, a basketball player works on their offensive and defensive skills a lot, so when they are confined to perform one or two specific tasks, they may feel contained and limited. He may think he is too good to be 'just a shooter' or be 'just a defender.' Most professional basketball players, especially in the NBA, feel that being bound to a role hinders their development as a basketball player.
So, let's go back to the question "What makes a great role player?" Part of the answer is, if that role player accepts his role and performs it to the best of his ability, then he is great at what he does.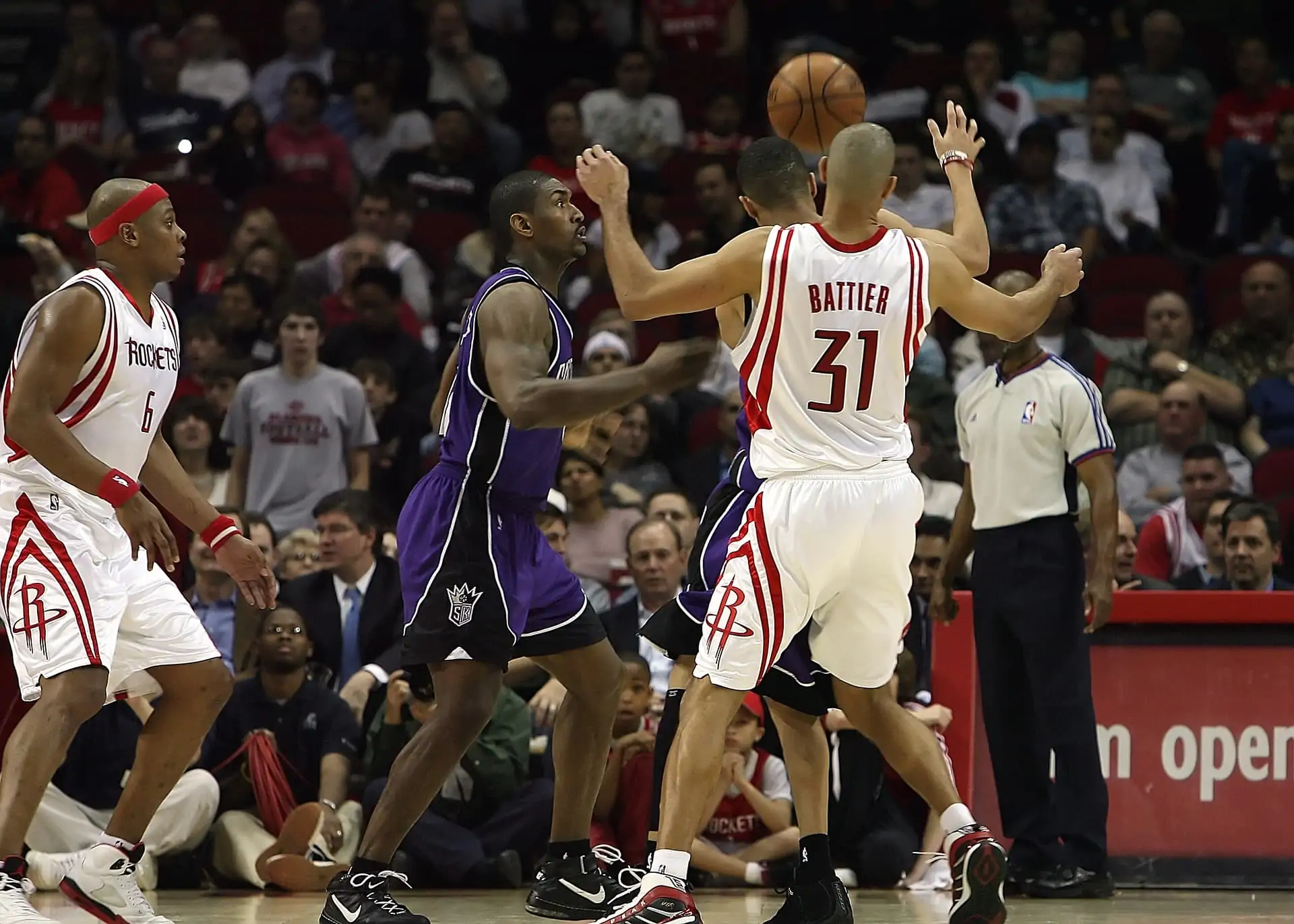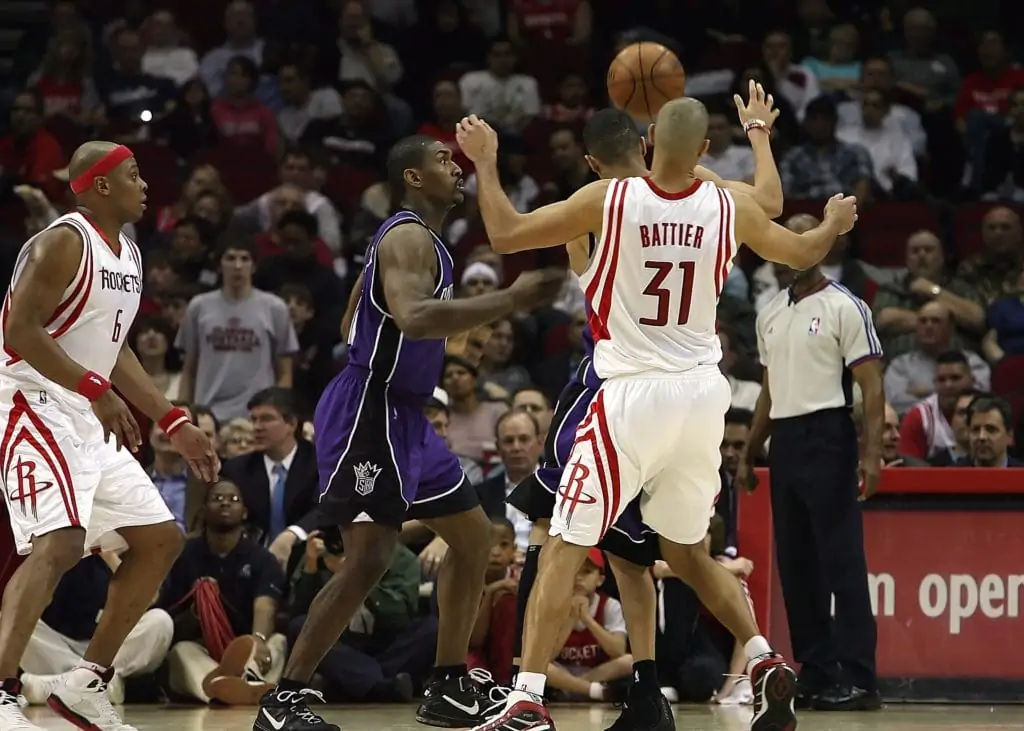 Now, that's quite an ambiguous definition of what a great role player is, so let's talk specifics here. By accepting and understanding his role, a role player should always keep his head in the game. He won't try to do too much but does the little things to help his team, such as hustling for loose balls and playing aggressive defense if you're a defensive role player. On the other hand, if you're an offensive role player, such as a shooter, part of your job is not hurting your team with careless passes and turnovers and knocking the shot down when open.
Here's the thing: A huge part of being a successful role player is attitude. Since matchups may differ from time to time, your playing time tends to fluctuate. A great role player never complains about it, keeps his head high, supports his teammates, and is always ready to go when called upon.

What's the Importance of Role Players in Basketball?
As a role player in the Chicago Bulls early 90s title run, power forward Horace Grant said: "Every team needs role players just as much as they need leaders." It has been validated time and again that superstars are nothing without a good supporting cast. Thus, the importance of role players can't be stressed enough.
For example, Michael Jordan did not get over the hump without the help of a powerful assemblage of role players such as Bill Cartwright, Horace Grant, and John Paxson. In his second title run, he had Luc Longley, Dennis Rodman, and Steve Kerr. All championship teams not only had the best players, but they also had excellent role players from up and down their rosters.

Is it Difficult to Be a Role Player in Basketball? 
Coming to terms with the fact that you are destined to be a role player rather than a superstar is a tough pill to swallow. As previously mentioned, younger guys given specific roles on a basketball team may often feel bottled up and hindered in their development. Older veterans, especially those that have led teams during the prime of their career, may also have trouble accepting a lesser role.
With that said, the difficulty of being a role player starts with acknowledging that you're not cut out to be a superstar. It's a reality check. Most professional basketball players have always been in the hoops spotlight since middle school, so when they are asked to be a role player instead, the majority wouldn't be smiling after hearing that. The thing is, though, if they are over that mental hurdle, there's a good chance that they will become valuable contributors to the team.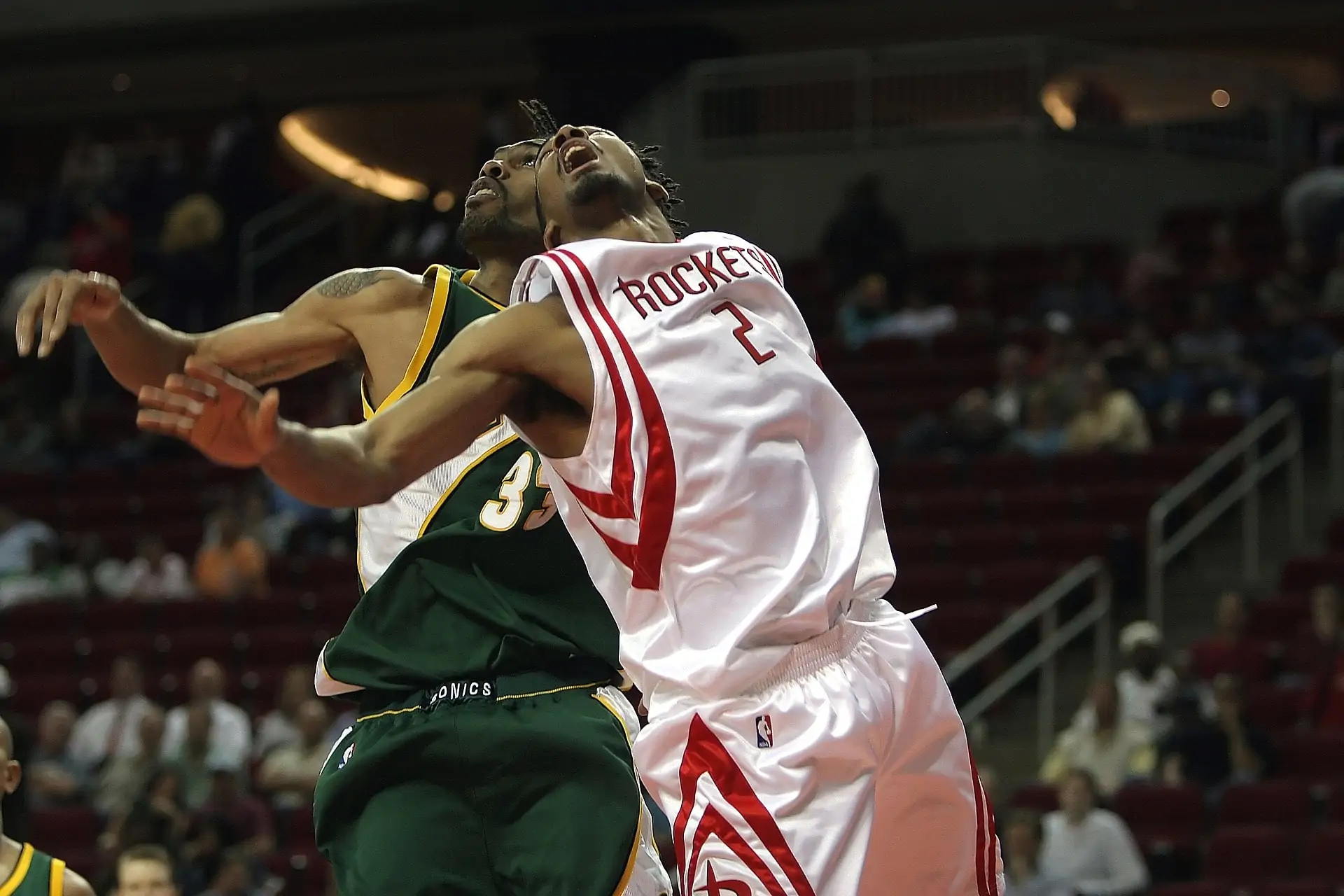 Who are Some of the Best NBA Role Players? 
The NBA is good to its role players, and there are a lot of them. Let's narrow it down to players who never made All-Star teams, had championships and were not considered one of the three best players on their championship teams.
Robert Horry.

Nicknamed "Big Shot" Bob because of a slew of clutch shots during his career, Horry was a seven-time champion for three teams– the Rockets, Lakers, and Spurs. He has averaged in double-digits only three times in 16 seasons. Nothing really stands out if you look at Horry's numbers, but he was a versatile and rangy defender that can knock down a shot when called upon.

Shane Battier.

Battier was the key to unlock Miami's domination in the Big-3 era. He defends multiple positions, takes charges, and makes you pay with a consistent corner-three. He has never averaged more than 6.6 points in three years with the Heat, but he had two championships along with LeBron James, Dwyane Wade, and Chris Bosh.

Derek Fisher.

Fisher averaged 8.3 points on under 40% shooting across 17 NBA seasons. Like Horry, D-Fish seems to come through in the tightest of moments, famously hitting the 0.4 shot in 2004 and sinking clutch threes in Game 4 of the 2009 NBA Finals including the one that forced OT. And oh, Fisher has five rings to show for it.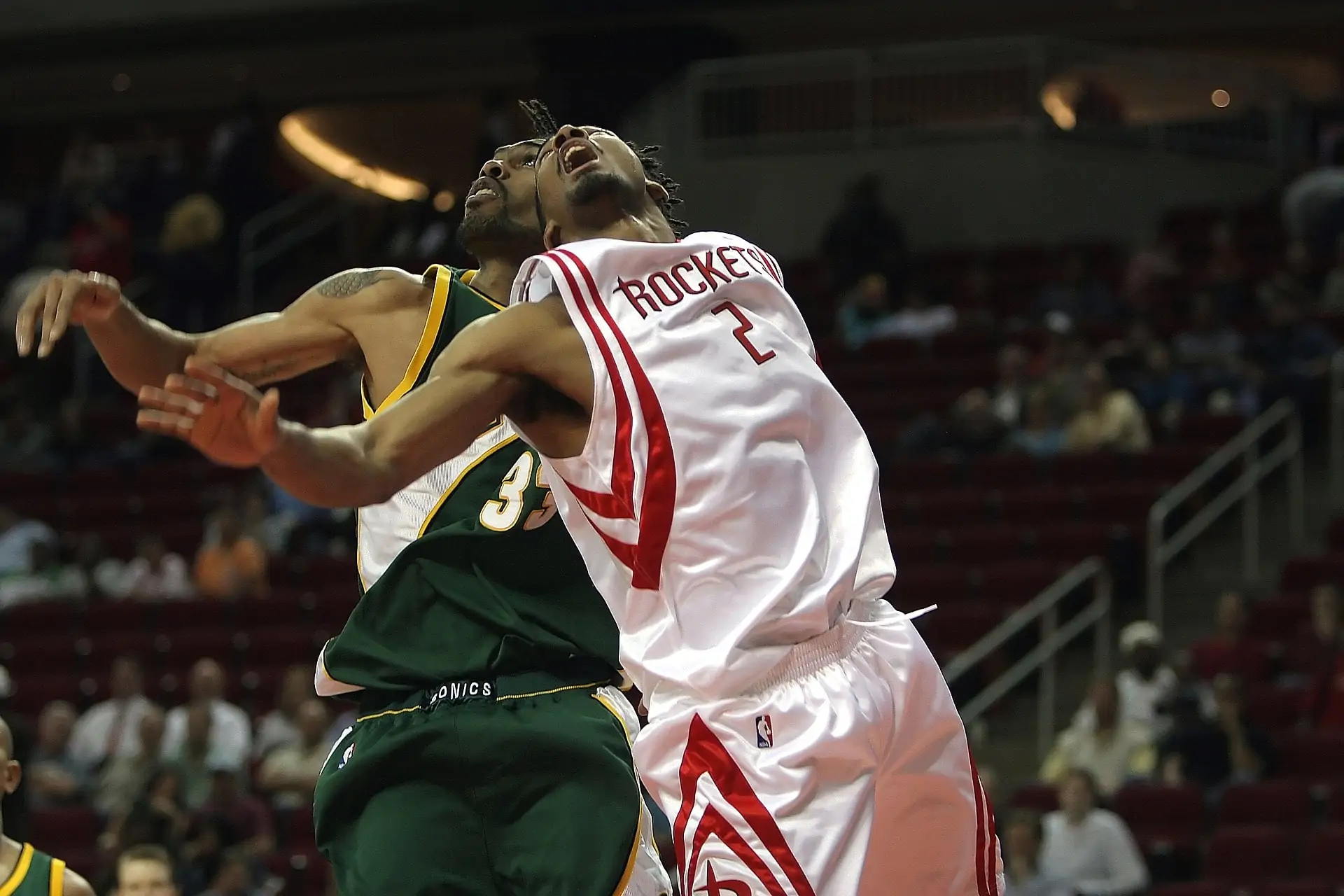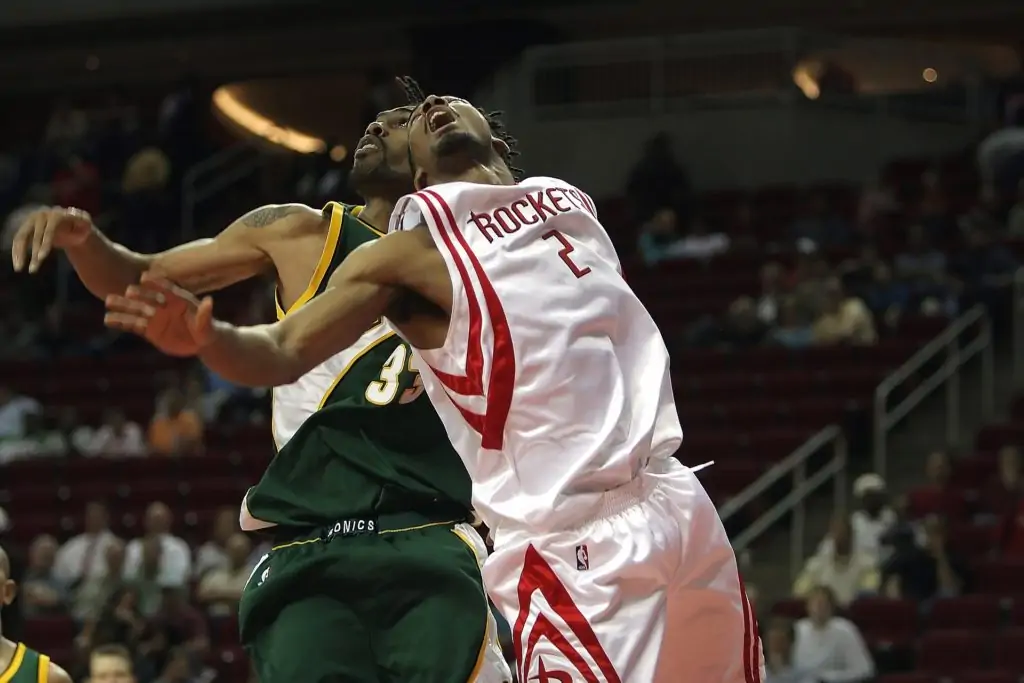 Kendrick Perkins.

Perkins played the enforcer role in the Celtics 2008 championship run, and the man did it to the letter. Even in that title run, Perk was averaging 6.9 points and 6.1 rebounds in the regular season, but every time there's a scuffle, you can be sure the big guy was there in the middle herding his boys.

Bruce Bowen.

Bowen did not exactly have the best reputation during his playing days with the Spurs, but boy, could he play defense with the best of them. He was known to be a fierce, single-minded defender who was not afraid to use "crafty" tactics to get the job done. (And by crafty, we mean underhanded.) His efforts did not go to waste because Bowen had three championships under his belt.
In today's NBA, roles are increasingly getting blurred since you should be multifaceted enough to play consistent minutes. However, there are still traditional role players on teams. Houston's P.J. Tucker, the Suns' Aron Baynes, Utah's Joe Ingles, New Orleans' JJ Redick and the Lakers' Danny Green are some of the best NBA role players today.
Wrapping Things Up: What Does a Role Player Mean
A role player in basketball is someone who is not a superstar, and his primary assignment is to focus on one or two things within the scope of his specialized skills. If they perform them well enough, it may be the difference between winning and losing.
Defining roles on a basketball team, especially on role players, is not easy. Many NBA players, for example, feel that they are too good to be restrained by a role. Younger ones may think that accepting a limited role is a hindrance to their development while some vets are too bullheaded to accept one. In either case, once teams get over the initial hurdles of role definition, they usually perform better.
Here's a thought: Being a role player does not mean you can't be successful. NBA championship teams are full of role players built around superstars and no doubt, these squads would not have been able to achieve what they did if not for them. Some of the best NBA role players we have seen such as Robert Horry, Shane Battier, Derek Fisher, and Bruce Bowen have 17 championship rings combined!
After reading this article, we hope that you now view a role player in basketball in a different light. Many uneducated fans often call these players "scrubs" and other names, but like superstars, they are just as essential to winning as their more acclaimed teammates. So, the next time you're asked "What Does A Role Player Mean In Basketball?", you might as well say, "Not everything, but pretty close."
Did you find this post helpful? Then you may also like our post on what makes a good team captain in basketball here.
We also answer other frequently answered questions on basketball here:
> How to Deal with a Bad Coach in Basketball?