NBA superstars are generally so marketable that they sell merchandise in droves. Naturally, marketing must involve recognizable logos on t-shirts, shoes, bags, and other products. In the case of Kobe Bryant, he had three logos throughout his career, with the last one being the most distinctive. What is Kobe's logo and what does it mean? You'll find out in just a short while.
What is Kobe's Logo? A Brief History
Kobe Bryant is one of those players that companies find exceedingly marketable. In fact, even when he was still an unproven second-year player, a major shoe company signed him to a multimillion, multi-year deal. What comes along with it is the branding, the symbols, and the logos that would set Kobe apart from the rest.
What Does "The Sheath" Mean?
"The Sheath" is the Kobe Bryant logo that fans are accustomed to. The logo is made up of an abstract geometric symbol made up of six parts that form a figure. The "Sheath" Kobe logo explained by Kobe Bryant himself, is a portrait or picture of a sword in its sheath.
The sword symbolizes his talent, while the sheath represents the time and effort he spent crafting it. Talent may sometimes be hidden, but it takes hard work to make it shine. A sword is also a symbol of power and bravery.
Eric Avar, Nike's vice president of design innovations, also offered his take on the Sheath logo. As someone who closely collaborated with Kobe Bryant, Avar thought the logo was inspired by the Japanese samurais of the past. He believed Kobe's hard work and dedication reflected the ways of the ancient samurais.
It's also interesting to note that the "Sheath" symbol looks very similar to the logo of Beatrix Kiddos's sword in the Kill Bill films. Kobe's logo featured more segments and pointy tips, and Kiddo's look like a three-leafed clover, but the resemblance is uncanny. (What's more, Beatrix's code name in Kill Bill is, guess what, Black Mamba! More on Kobe and Kill Bill later.)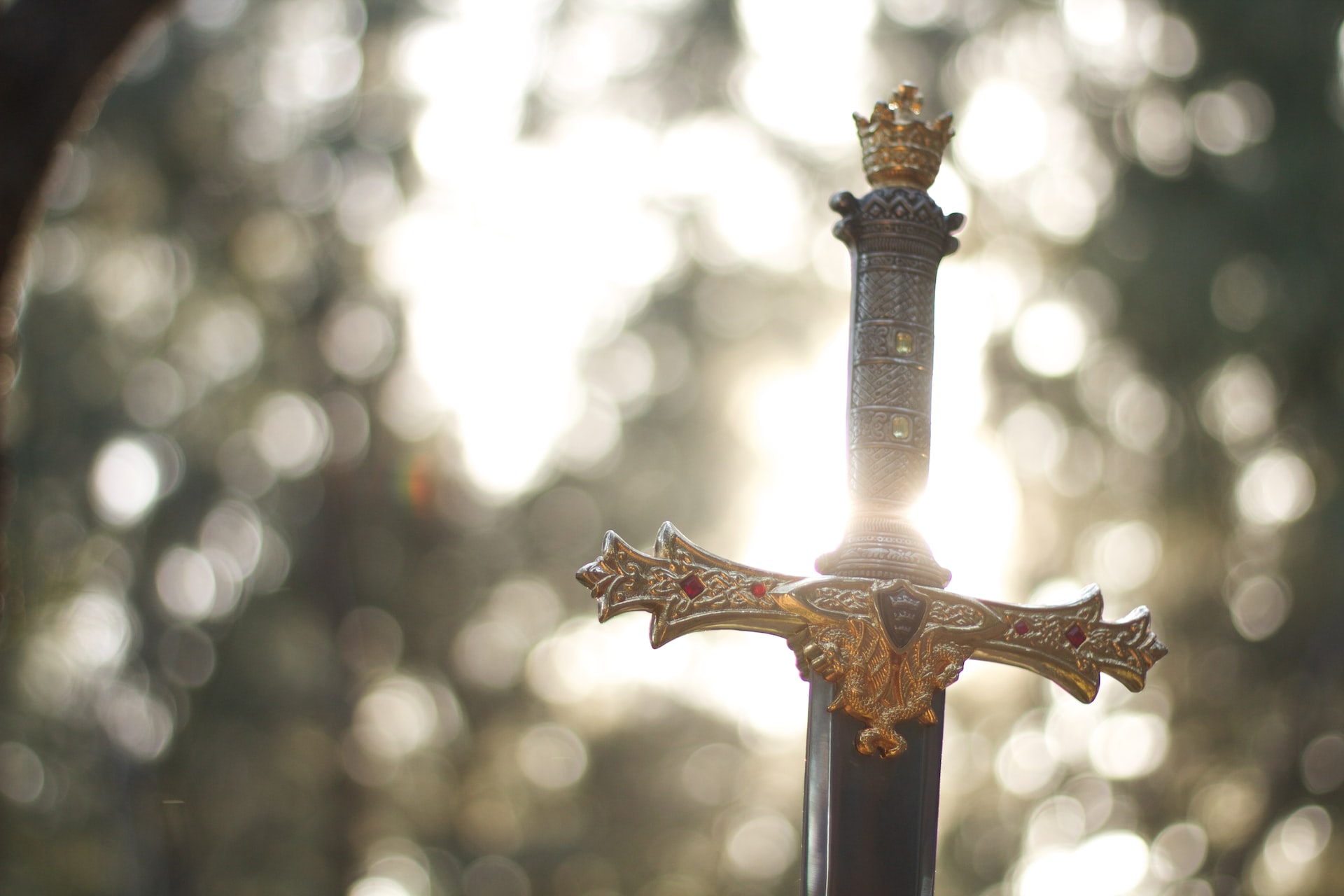 The Sheath logo was used by Kobe around 2003, and that has become his unmistakable symbol ever since. It worked because it's not overdone, uses simple geometric shapes, and often comes in just pure black or white. The logo's simplicity is what made it attractive. It's also fascinating that despite his nickname "The Black Mamba," it wasn't incorporated into the "Sheath."
What Does "The Frobe" Mean?
"The Frobe" was Kobe Bryant's first logo. The term came from the words "Afro" and Kobe. In case you didn't know, Kobe sported the Afro hairstyle from 1997 to 2002 and won three championships with it. 
During those years, Kobe was actually signed with Adidas. The Three Stripes took a big chance on Kobe, offering him a massive six-year, $48 million contract to the then-17-year-old 13th overall pick. He was undoubtedly very marketable and fun to watch as a Michael Jordan clone, but he wasn't playing big minutes in his rookie year. His star began to rise the following season, and he never looked back. Needless to say, the gamble paid off big for Adidas.
As far as the logo design was concerned, it was as simple as it could be. It was just a silhouette of a young Kobe framed with a square shape on those older Adidas merchandise. And that was it. There weren't any more profound symbols or anything; it's just Kobe and his afro. That went on for eight iterations of the Kobe Adidas, so it's safe to say that it worked out great for both parties.
What Does " The Hour Glass" Mean?
As brilliant as Kobe Bryant was on the basketball court, many people negatively thought about how he'd deal with retirement. After all, Kobe was primarily a lone wolf in basketball. He supposedly had no friends and no hobbies outside of basketball.
Bryant proved everyone wrong and arguably did more outside the basketball court than on it. He won an Oscar for "Dear Basketball," created the Mamba Academy for young sportsmen, did "Detail" with ESPN, and countless other endeavors. 
To highlight this special chapter in his life, Kobe flexed a new logo called "The Hour Glass." In fact, this logo is still the displayed picture on Kobe's Facebook page. Like the "Sheath," the "Hour Glass" features a monochromatic and minimalistic design. 
The middle of the logo resembles the number 8, which could be by total design since Bryant wore No. 8 for the Lakers early in his career. It could also represent the infinity symbol, which is fitting for the "Hour Glass" design, and the fact that Kobe feels limitless even in his post-retirement career.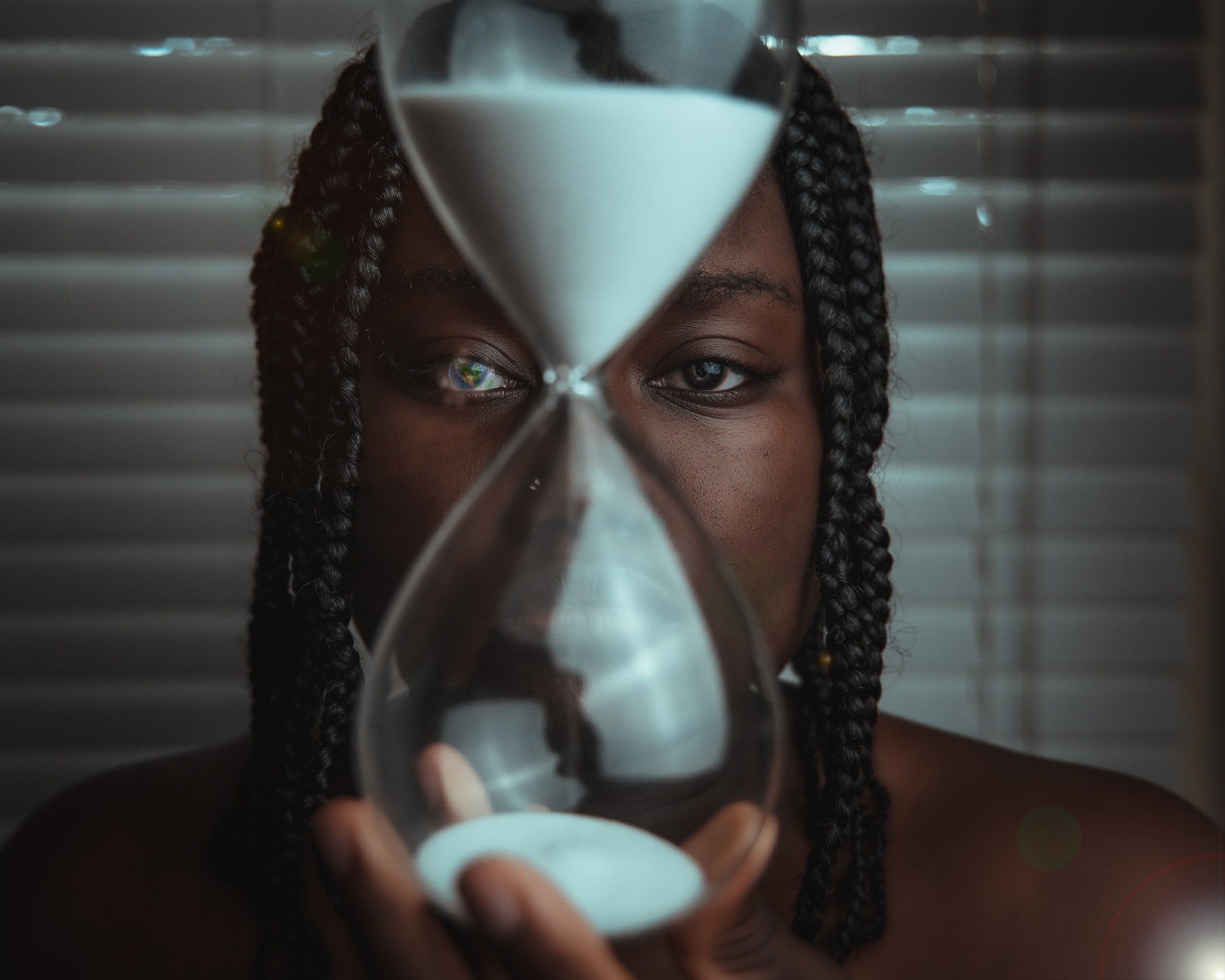 Whatever the case, the "Hour Glass" was the last Kobe Bryant logo before his tragic passing in January 2020. Kobe and this logo prove that greatness comes in many forms, and you could be outstanding, not just in one area, but in anything you set your mind to.
Why Did Kobe Bryant Name Himself Black Mamba?
As mentioned in the section above, Kobe Bryant named himself the Black Mamba because of Uma Thurmans' character in the Quentin Tarantino "Kill Bill" films. In his auto-documentary "Muse," Bryant created the "Black Mamba" alter-ego to get himself over the lowest point of his career, the 2003 rape case in Colorado. He had to compartmentalize to survive that rough patch. Bryant said that "Kobe" dealt with the personal stuff while "The Black Mamba" took care of business on the floor.
He also explained how he came upon the "Black Mamba" moniker while watching Kill Bill. Beatrix Kiddo, Uma Thurman's character, killed a man using a black mamba. Kobe was enamored by the strike and temperament of the snake and had a eureka moment! From that point on, he called himself the "Black Mamba."
What Does the Mamba Symbol Mean?
Sometimes, Kobe fuses the Sheath and the Mamba symbol into one. While the Sheath highlights his hidden talent and training, the "Black Mamba" is the symbol of ferocity that gave Kobe the mental fortitude to deal with his opponents. 
As mentioned, Kobe was in a dark place mentally after dealing with the Colorado rape case in 2003. To deal with the arduous process, Bryant decided to create a persona that would handle on-court business without fear. Like the Black Mamba, a snake that attacks anyone without fear, Bryant also attacked his opponents with precision and fatality.
The Impact and Legacy Kobe Bryant Left in Basketball 
Kobe Bryant is viewed by his peers and fans as a winner. He won five championships in LA, but even if he didn't, the way he played the game endeared him to many. Because of his on-court contributions, he is considered a basketball immortal, someone who will never be forgotten in the context of the sport.
Here is how Kobe is remembered on and off the basketball court:
Greatness is the only option.

Without exaggeration, Bryant inspired an entire generation (and even the ones after) to continue to strive for greatness. He made kids fall in love with basketball just by his sheer determination and take no prisoners attitude. This is why he was no longer viewed as a superstar; he was an icon, even before his untimely passing.

Maximize the gifts that you have.

People, especially casual fans, probably think Kobe was as good as he is because he is exceptionally athletic. Compared to an average Joe, sure he was, but standing right next to his NBA peers, there was nothing physically special about him. He was 6-foot-6, an inch shorter than the average height of an NBA player today, and weighed only 200 pounds.

Kobe is not willing to be outworked by ANYONE.

He got to where he was because he was willing to sleep four hours daily, leaving more time for training and workouts. He doesn't respect or trust teammates that don't have the same passion for hard work as he does. He invokes emotions– you either love him with a passion or hate him to death, perhaps because of the same reason.

Mamba Mentality.

Yes, he is famous, probably the most recognizable NBA player in the 2000s, but make no mistake about it; he's more than just a well-known basketball personality. There is a reason why an entire generation shouts "Kobe" every time someone throws a crumpled paper into the trash bin. The legacy and impact the guy left on the sport of basketball cannot be quantified. You have to be there, in the thick of the moment, to even have the slightest idea of what Kobe means to the game.
Wrapping Things Up: What is Kobe's Logo and What Does It Mean?
Kobe Bryant is a prime example of an athlete transcending the sport he's involved in. His popularity allowed him to sell untold billions worth of merchandise, be it jerseys, shoes, and others. Of course, these products naturally have the Kobe logo on them.
What is Kobe's logo and what does it mean? Well, Kobe used three in his career. The first was the "Frobe" logo when he was still under contract with Adidas. After that marriage was over, the "Sheath" followed. It's the logo you see on all of Kobe's Nike shoes since 2003, symbolizing his talent and unmatched work ethic. The last was the "Hour Glass." It's Kobe's business logo, which is still featured on his official Facebook page. This represents the post-retirement chapter of his career and resembles the number 8 or the infinity symbol.
If you're interested in learning Kobe Bryant's story, check out this basketball biography book.
We hope you enjoyed this post! If you did, be sure to check out our other basketball FAQ articles here.
Check out more interesting articles about Kobe below:
> How Many NBA Rings Did Kobe Bryant Have?
> How Many MVP Awards Did Kobe Bryant Win?
> What is Kobe Bryant's Style of Play?
> What Positions Did Kobe Bryant Play?
> What Kobe Bryant Cards are Worth the Money?