Many will agree that comparing basketball players from different eras is pointless, but what if the careers of these said players overlap? Is it fair to make a decision on who's better? Well, if it's Kobe Bryant vs. LeBron James that we're talking about, it doesn't really get any easier. The two were considered the best players in the NBA for many years, and their lengthy resumes prove it.
In fact, James is still making All-NBA teams in his 19th season and could possibly become the all-time leading scorer in his 20th season. Meanwhile, Kobe was a feared assassin whose calling card was his hard work and "win at all costs" mentality. Both came out of high school and were actually really good friends, having played together in two gold medal-winning Olympic teams. If it's up to you, would you pick LeBron over Kobe, or is it the other way around? If you're undecided, maybe this Kobe and Lebron comparison article can help you out.
What Position Did Kobe Play?
Kobe Bryant played two positions in his lengthy 20-season career. He was primarily a shooting card but also played small forward in certain situations. Bryant was slotted in as a small forward during the tail end of his career. 
With that being said, Bryant actually played backup point guard in his rookie season. As you may know, 18-year-old Kobe was a reserve on a team with Nick Van Exel as a starting point guard. Eddie Jones manned the other backcourt position, and both were All-Star caliber players. That leaves little to no playing time for young Kobe. In fact, Bryant was a DNP in the first game of the 1996-97 season and played a combined 15 minutes in the next three games.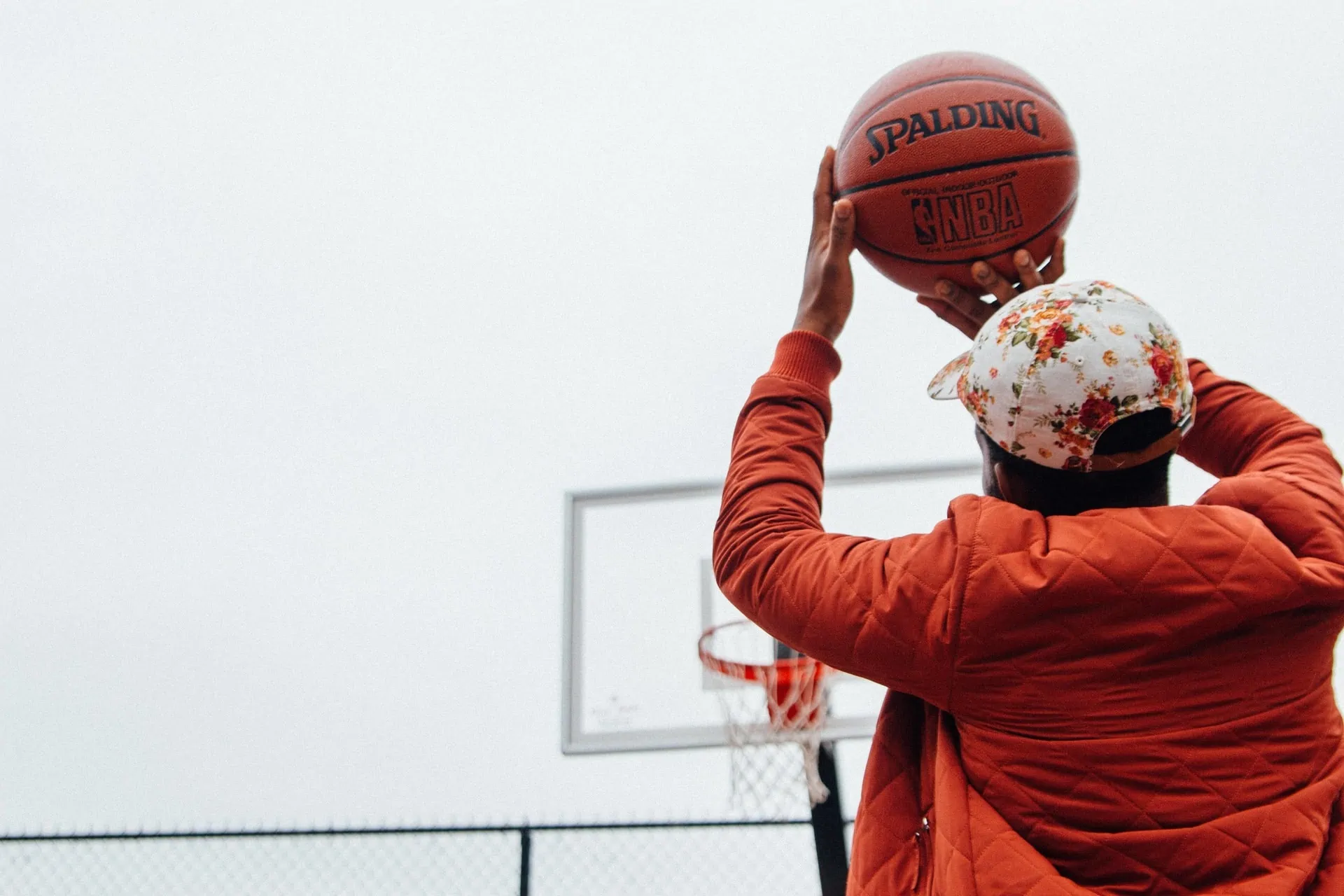 To give the talented rookie a semblance of playing time, then-coach Del Harris tried to play him at the backup point guard spot. It wasn't pleasant to watch, which is understandable for a young player whose primary skill is his 1-on-1 acumen.
Of course, Bryant improved on that end as time went on. He had to tap into his years of experience again when in 2013, the Lakers were reeling and in danger of missing the playoffs. Kobe took primary ballhandling responsibilities. He had historically great numbers in that season for a 35-year-old, but that all came tumbling down, literally, when he tore his Achilles tendon in April 2013.
To sum it up, playing a position was simply an adjustment for great players like Kobe Bryant. His size obviously did not allow him to play big men positions, but he can seamlessly play 1-3 whatever the team needs. 
What Position Does Lebron Play?
In all honesty, LeBron was always more of a freak athlete than Kobe, or anyone else, for that matter. His size and athleticism allow him to be more versatile. Those gifts enabled James to play all 5 positions on the floor, maybe except the shooting guard (although he could probably do so).
"The King" started as a small forward early in his career. That turned out to be just a label as LeBron handled ballhandling duties most of the time as a "point forward." After leaving Cleveland for Miami, he played more power forward. 
From that point, positions were all just a formality for James. It was clear that with his basketball IQ, the coach would always put the ball in his hands and gives him the ultimate green light. Playing for the Lakers, James played point guard in his championship-winning season in 2019-20. In fact, he led the league in assists that year, the first time it happened during his career.
In a tumultuous 2021-22 season, LeBron was forced to play a small-ball center in the absence of Anthony Davis. That did not turn out well, but James redefined what it means to be an all-around basketball player.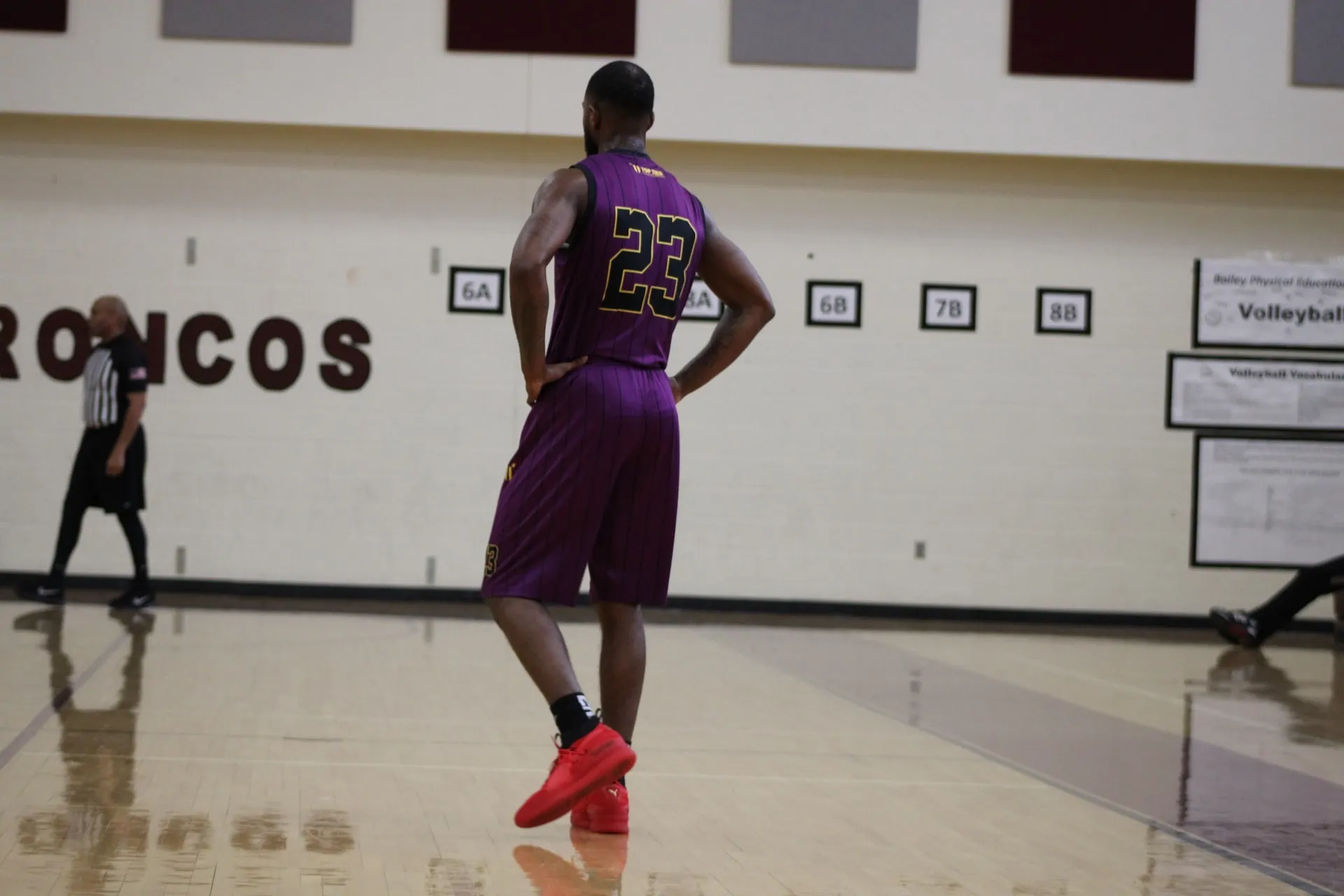 How Does LeBron Compare to Kobe?
One thing that LeBron James has going for him is longevity. Part of why he remains elite for so long was that he was never seriously injured. The only significant injuries Bron sustained were with the Lakers, and it appears he has completely recovered from them. 
On the other hand, Kobe was famous for playing through pain and other injuries. Undoubtedly, this played a hand in the Achilles rupture he sustained in April 2013, causing him to miss an entire season. These injuries pile up, and at his age, Bryant never truly regained his pre-2013 form ever again until he retired in 2016. 
So, what's the point in all of these? It's a way of saying LeBron trumps Kobe in career stats. After all, Bron is not finished yet and is still compiling records.
Here's a quick look at Kobe Bryant vs. LeBron James through the lens of their career stats, playoff stats, and more:
Career Stats
| | | | | | |
| --- | --- | --- | --- | --- | --- |
| Player | Scoring | Rebounds | Assists | Steals | Blocks |
| LeBron | 37,062 points | 10,210 | 10,045 | 2,136 | 1,003 |
| Kobe | 33,643 points | 7,047 | 6,306 | 1,944 | 640 |
Playoffs Stats
| | | | | | |
| --- | --- | --- | --- | --- | --- |
| Player | Scoring | Rebounds | Assists | Steals | Blocks |
| LeBron | 7,631 points | 2,391 | 1,919 | 454 | 252 |
| Kobe | 5,640 points | 1,119 | 1,040 | 310 | 144 |
Shooting Accuracy
| | | | | | | |
| --- | --- | --- | --- | --- | --- | --- |
| Player | Career FG% | Career FT% | Career 3PFG% | Playoffs FG% | Playoffs FT% | Playoffs 3PFG% |
| LeBron | .505 | .734 | .346 | .495 | .740 | .337 |
| Kobe | .447 | .837 | .329 | .448 | .816 | .331 |
Scoring
Scoring-wise, Kobe Bryant was considered a better all-around scorer than LeBron James. That means he had all the offensive tools in his bag– post-ups, mid-range jumpers, and three-point shooting. Put him anywhere on the floor, and he can probably put the ball in the basket. And the most unbelievable thing is that he presses on that gas pedal throughout the game, sometimes to his own efficiency's detriment.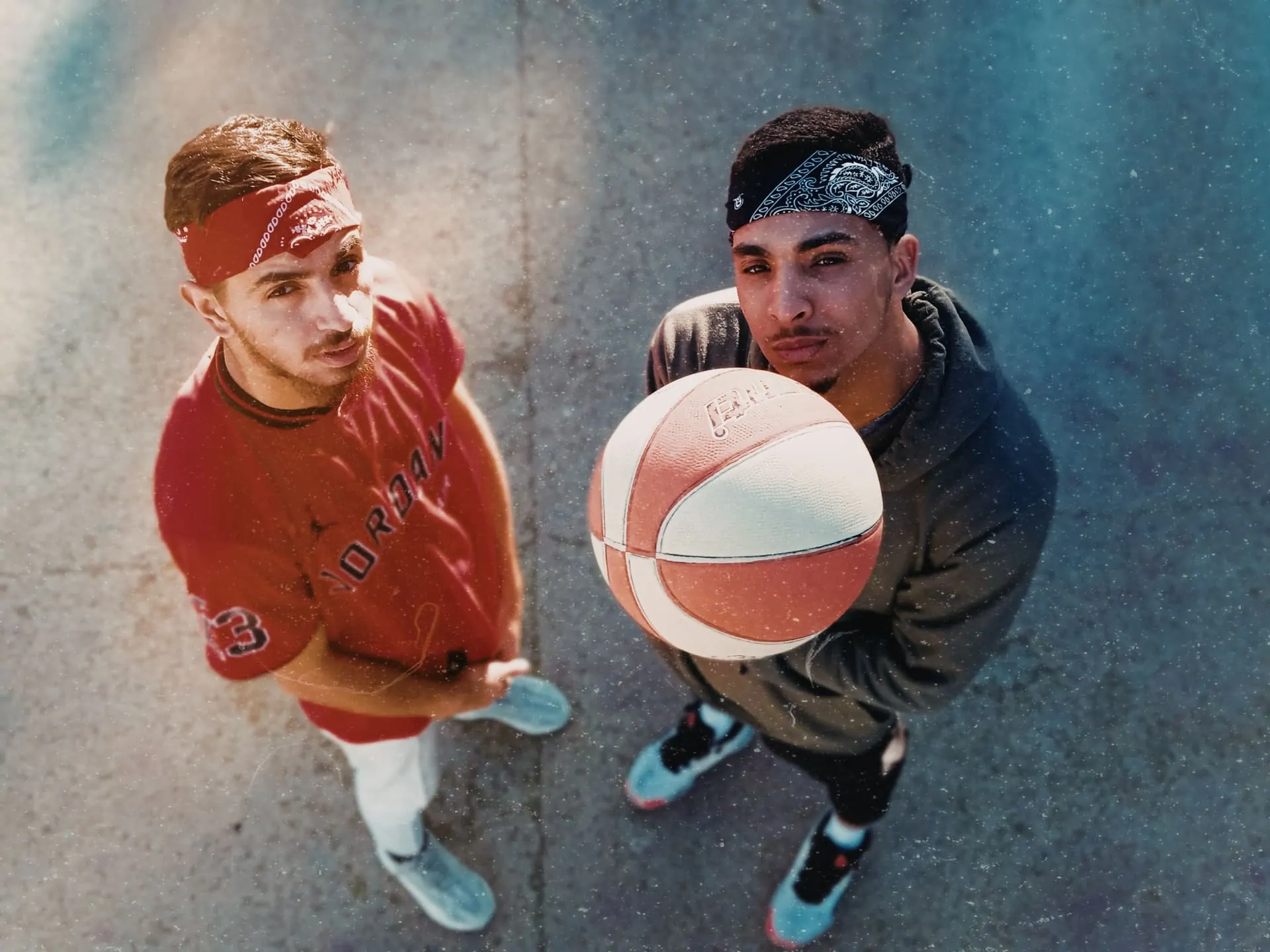 On the other hand, LeBron was more of a methodical scorer. He picks his spots carefully, plays off teammates, and often takes high-percentage shots. He is not as skilled on the post as Kobe, but his muscular frame and insane vertical allow him to bully defenders going downhill. Opponents hack or hold him down to no avail, often leading to free throws and countless And-1 plays.
In the end, LeBron's efficiency led him to outscore Kobe in total career points and average points per game. Even if Kobe's rookie and injury years are not considered, LeBron averages more points per game, although only by 0.5 points. 
As mentioned, Kobe's advantage in scoring is his deep bag of tricks. He is literally a threat to score from anywhere. On the other hand, LeBron takes less difficult shots, and most of his attempts are high-percentage looks. He also thrives in the open court and high pick-and-rolls going downhill. 
That is why if LeBron teams lack consistent shooters, defenders could just form a wall in the paint as the Suns did in the 2021 playoffs. But with good enough shooters to provide the necessary spacing, LeBron is an unstoppable force.
Defense
Another point to consider in the Kobe Bryant vs. LeBron James comparison is defense. Who is a better defender? Most would probably say Kobe since he had twice as many All-Defensive team selections (12) than LeBron (6). 
Bryant, especially in his prime, was an absolute dog on defense who could lock up the best wing scorer on the opposing team. Look at how he terrorized Argentina's Manu Ginobili and Brazil's Leandro Barbosa in the 2008 Olympics. Barbosa, the tournament's leading scorer, did not score a field goal against Kobe and finished the game vs. the USA scoring four points on 1-for-7 shooting.
But does that mean LeBron was a bad defender? Not at all! James was a pretty good on-ball defender himself, but Kobe has shown that he can consistently be relied upon in that area. LeBron is absolutely good at "help defense" and chasing down blocks. Who can forget the Andre Iguodala chase-down block that ultimately led to the Cavs winning the title?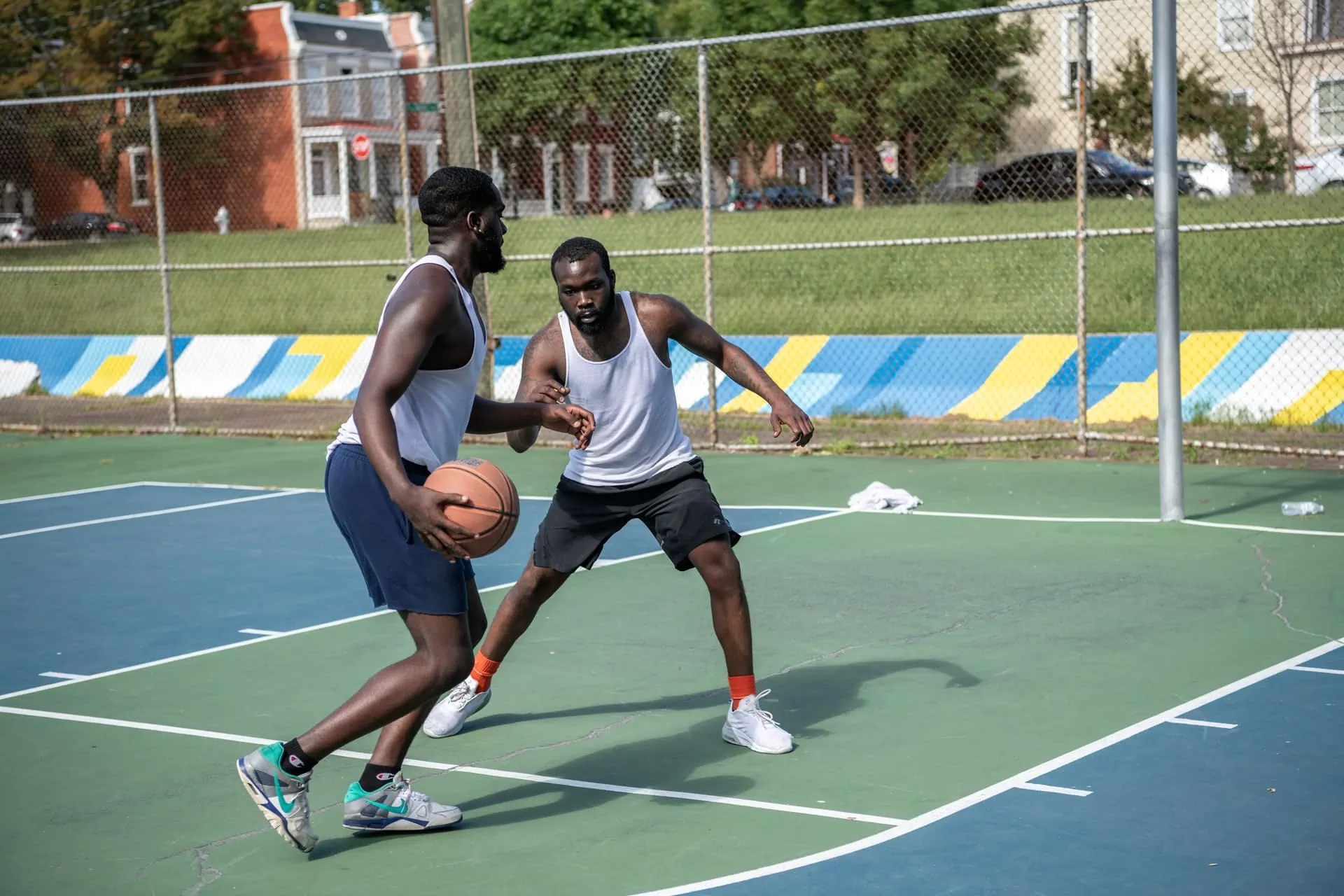 Championship: Who Won More?
Kobe won more championships 5 to 4, but LeBron is not done yet. People may downplay the 2020 title, but it counts, the same way championships during lockout seasons count. 
Bryant went to seven NBA Finals, losing in 2004 to Detroit and 2008 to Boston. LeBron, meanwhile, went to 10 NBA Finals (eight consecutive) and lost six times. Those losses were to San Antonio (2007, 2014), Dallas (2011), and Golden State (2015, 2017, 2018). 
It's also worth noting that Bryant had Shaquille O'Neal in his first three titles. They needed Bryant more in the Western Conference matchups, but it was an absolute onslaught when Shaq faced Eastern Conference teams in the Finals. That resulted in 0 Finals MVPs for Kobe early until he brought two more titles in 2009 and 2010, where he was clearly the best player on the team.
For LeBron, he was clearly the alpha in all of his 10 NBA Finals teams. That resulted in four championships and four Finals MVPs for "The King." In the 2016 NBA Finals alone, the guy averaged 29.7 points, 11.3 rebounds, and 8.9 dimes in seven games.
Titles and Awards
At this point, there is absolutely no doubt that the accolades tilt in LeBron's favor. Prolonged greatness will do that to you. Kobe won more All-Star game MVPs (4-3), championships (5-4), and scoring titles (2 to 1) while being a member of 12 All-Defense teams ( to LeBron's 6). However, James has more Finals MVPs (4-1), league MVPs (4-1), All-NBA selections (18-15), and assists titles (1-0). Both have been selected to 18 All-Star teams.
Did Kobe Ever Play Against Lebron?
Yes, but unfortunately, the basketball gods prevented a Kobe vs. LeBron finals. Little consolation prizes for fans were the Kobe Bryant vs. Lebron James All-star Game matchups. Outside of those, all of their head-to-head games are in the regular season.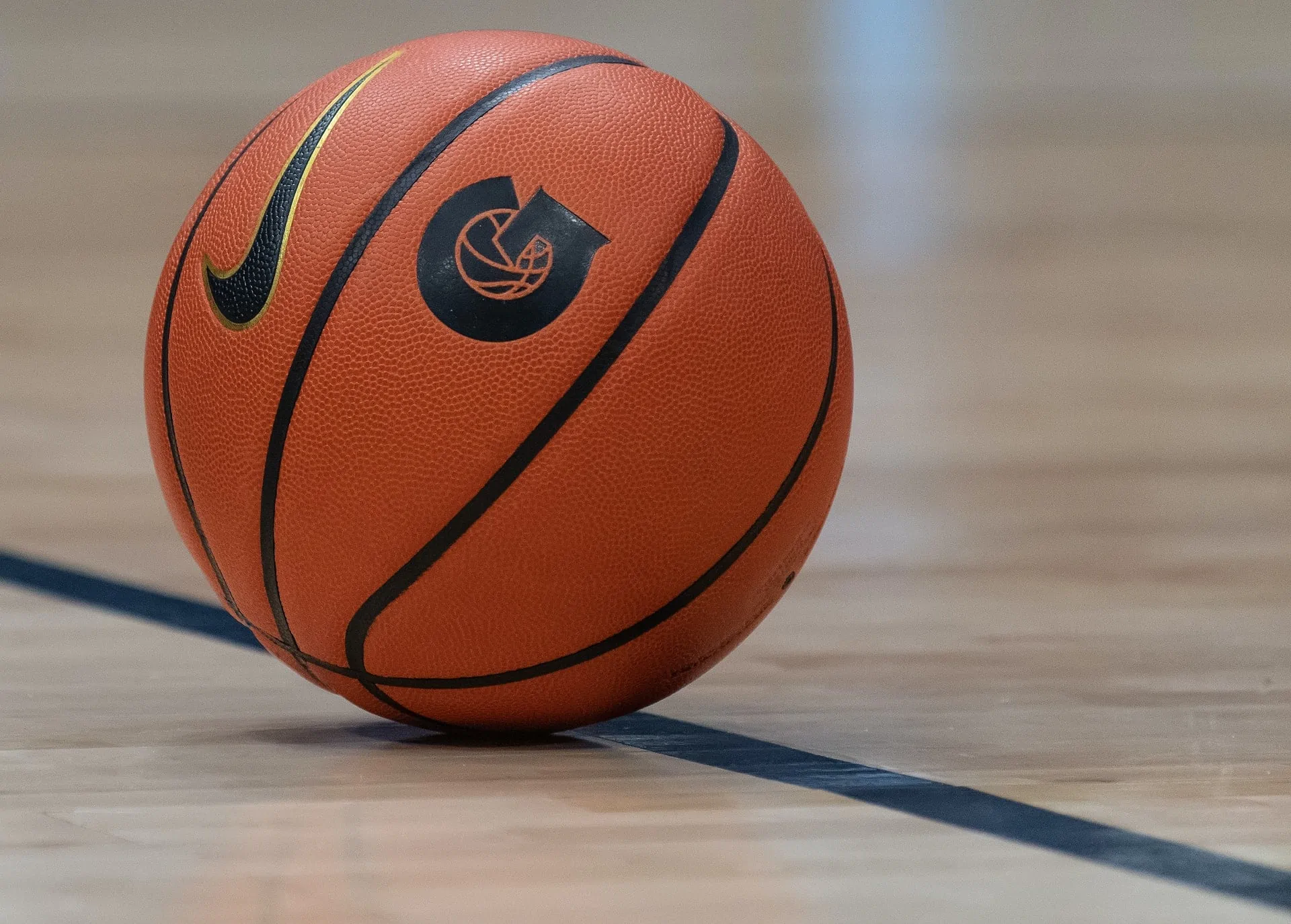 Interestingly enough, the Kobe Bryant vs. LeBron James head to head matchups were one-sidedly in favor of Bron. They met 22 times in the regular season, with Bron winning 16 games. Kobe averaged roughly 25-5-5 in those games while James punched in 28-7-7. Those numbers were practically the same as their career per-game averages.
Here are more facts about those matchups: 
Bron won 10 of the last 11 head-to-head games.

Kobe won the first matchup even though he scored only 10 points and played only 17 minutes.

Bryant's Lakers won three of the first five games.

Even during Kobe's prime, LeBron's teams swept the season series in 2008 and 2010. In both years, Kobe's Lakers went to the NBA Finals.

Kobe recorded 17 assists in a January 2015 game vs LeBron's Cavs. That's Bryant's career-high in dimes.
3 Reasons Why Lebron is Better Than Kobe
LeBron and Kobe's leadership styles are polar opposites. The former can be your best bud that lets you in his inner circle, while the latter is more of a tough-love type. Sure, Bryant adjusted his leadership style to more of a big brother/mentor in his later years, but he can still be harsh.
There is no doubt that people respond positively to LeBron's leadership style. Like most of us, NBA players want a back tap, not a punch to the gut. This is probably the biggest reason James made it to the Finals as many times as he did. His leadership made everyone around him feel good, translating to consistent on-court success.
PER, or Player Efficiency Rating, is a flawed stat, but it is an excellent way to grasp how efficient a player is. LeBron had four seasons of over 30 PER, while Kobe had none. Sure, it can be argued why Kobe had to take all those shots at the end of the shot clock and all that. Still, at the end of the day, LeBron shot better from the floor than Kobe. 
Let this sink in for a moment. LeBron's best career scoring average is 30 points. He gets to that number by averaging a shade under 22 field goal attempts per game. Kobe averaged 35 on 27 shots and the same 30 in 24 tries. That means you'll get more points in the same amount of possessions with LeBron than with Kobe.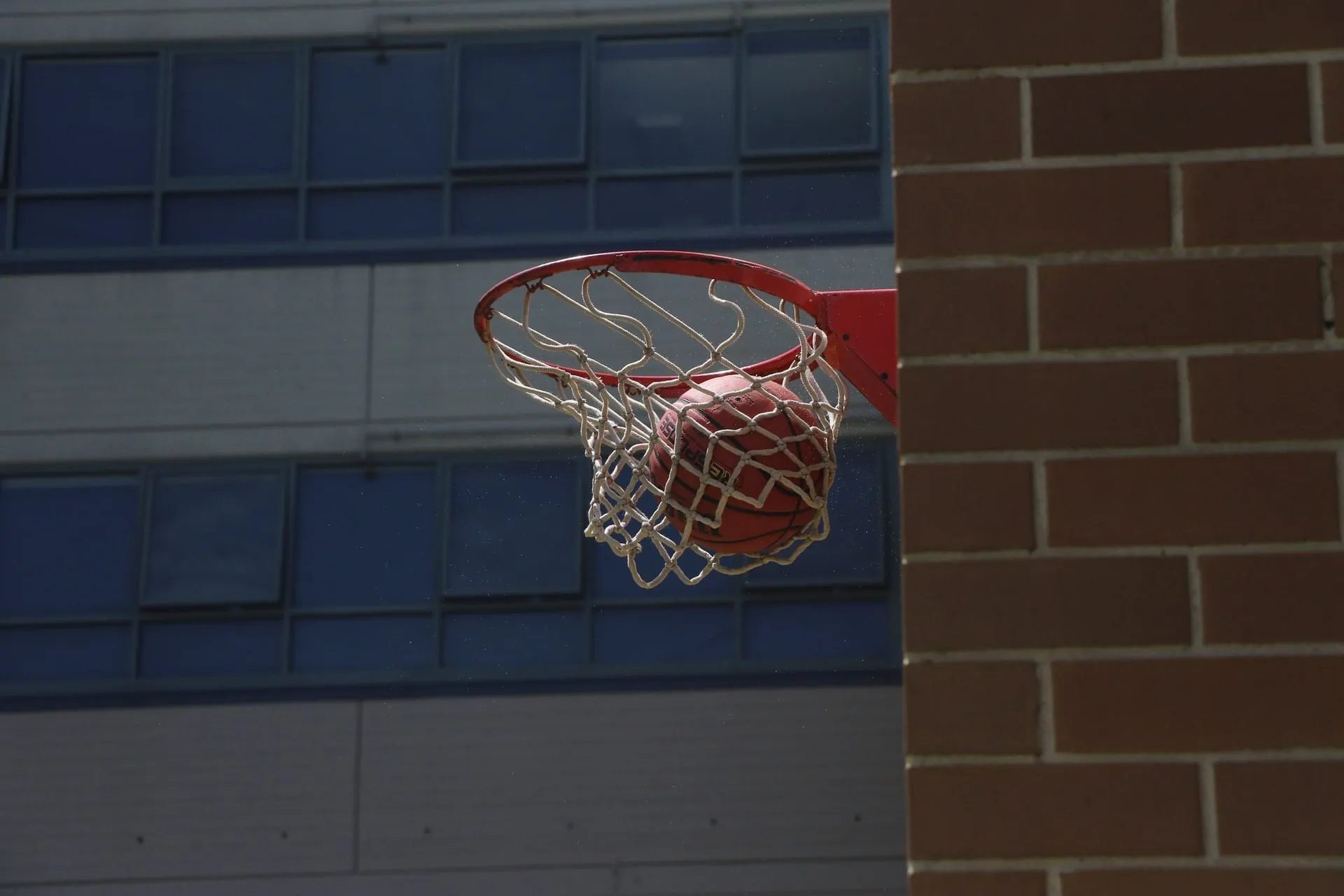 Of course, this is not the end-all-be-all; there is context to everything. But the fact is that LeBron was a more efficient player than Kobe, which could be a solid argument for why he is better. 
In his 20th season, James is still arguably top 5 in the NBA. The clock is ticking, but it doesn't seem like he may be going off a cliff after averaging 30-8-6 the season before. Part of the reason why LeBron is so great is the fact that he's doing it for so long!
Some may argue that James is no longer the spring chicken he once was, and that's true. However, his IQ is high enough for him to still put up crazy numbers at age 37. Here's something to think about: Lebron shot 62% from the two-point area in 2021-22, the second-highest in his career. He also made 11.4 FGs per game last year, the most in his entire career! Again, at 37 years of age, that is psychotic!
3 Reasons Why Kobe Was Better Than LeBron
While LeBron is the type of player who looks to make the right play every time, Kobe had a "take no prisoners" approach to the game. No one can ever discourage him from doing his thing. And amazingly, he wore down opponents just by being relentless. Imagine the mental fortitude it takes to attempt a shot, even when shooting poorly all game long!
And that's not even half of it. Bryant was known to play through various injuries– broken fingers, sprained ankles, and torn ligaments. 
Here are a few examples:
a.) Kobe played Game 4 of the 2000 NBA Finals after missing Game 3 because of a severe foot sprain. Shaq fouled out, the game went to OT, and Kobe won it for them.
b.) He once adjusted his shooting form just to play through a broken index finger in his shooting hand! The injury happened in December 2009, and the Lakers went on to win a championship six months later.
Mere mortals would opt to rest or rehabilitate, but Kobe would have none of that.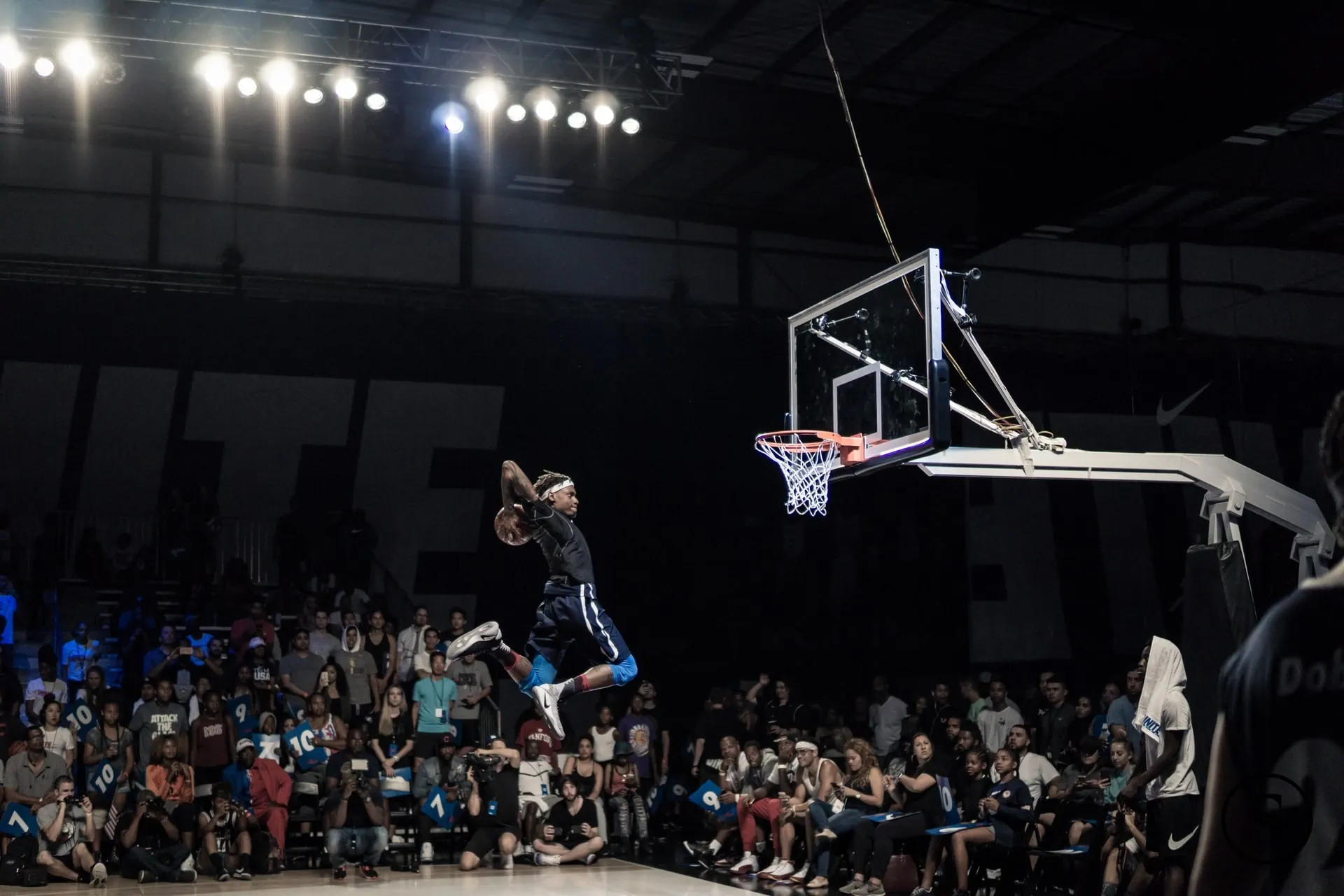 Many basketball geeks would go to stats to prove how LeBron is more clutch than Kobe. While numbers don't lie, it doesn't tell the whole story. The stats indicate that LeBron made more game-winning buckets and shot a higher percentage. But then again, "clutch" is not necessarily all game-winners.
"Clutch" can be defined as any part of the game when a team needs to score. It may also include those times when the team needs a bucket to stop the bleeding or a score to hold off a run. There are one too many times where LeBron deferred instead of kicking into the next gear. 
This is not to imply that LeBron isn't a clutch player. This is primarily about emphasizing Kobe's clutch performance throughout his career and that his clutchness can be seen at various points in the game. There were games where Kobe had a terrible field goal% for 42 minutes, but he made up for it by making shots when it counted the most.
Some players are simply blessed with the clutch gene. Kobe had it.
Kobe did more as far as championships go, even though he is physically just average. His height, weight, vertical, and practically all measurables are average, but somehow he is in the upper echelon. That's not even supposed to happen. 
But how exactly did that happen? Kobe has mastered everything in the game that he literally had no weakness. That is why Chauncey Billups thought Kobe was the most skilled player ever. Grant Hill compared Bryant to a pitcher who has mastered all the types of pitches. With LeBron, you expect only two, and while those two are great, you just can't be comfortable with Kobe. 
7 Interesting Facts About Kobe and Lebron
1. Kobe and LeBron were teammates in the 2008 and 2012 Olympics. It's not surprising that these teams won gold. However, LeBron also was a part of the 2004 squad that settled for third place. That team won five games and lost three, although James barely played.
2. Kobe Bryant's PER is top 20 all time, but LeBron James is No. 2. Who's number one then? No other than "His Airness" Michael Jordan.
3. LeBron is the youngest player to reach 30,000 points at 33 years old. Kobe was second, reaching 30,000 when he was 34.
4. LeBron is already the all-time leader for points in playoffs. Kobe is fourth behind Michael Jordan and Kareem Adbul-Jabbar.
5. Although the two never met in the NBA Finals, they were considered friendly rivals throughout their careers.
6. Kobe became a billionaire after he retired with multiple business ventures. LeBron, on the other hand, just became the first billionaire active player last season.
7. The last tweet Kobe made was a salute to LeBron, who just passed him on the all-time scoring list. It said: "Continuing to move the game forward @KingJames. Much respect my brother #33644"
Wrapping Things Up: Kobe Bryant vs. Lebron James: Who is Better?
Generational talents in basketball are often celebrated, and such is the case with Kobe Bryant and LeBron James. For a good chunk of the 2000s, Bryant was regarded as the NBA's best player, but James was right on his heels. The latter then took his game to new heights from 2012 onwards, while the former was on his way down, thanks to an Achilles injury. 
So, in the Kobe Bryant vs. LeBron James debate, who is better? Well, if you're looking at numbers, it will decidedly tell you it's LeBron James. When it comes to immeasurables, such as skills and mentality, some will probably favor Kobe. Regardless, as any genuine basketball fan, you appreciate greatness in any shape or form. 
Check out the biography book of Kobe Bryant and Lebron James if you're interested in learning their story.
We hope you enjoyed this post! If you did, be sure to check out our other basketball FAQ articles here.
Explore more NBA player comparison articles below:
> Tim Duncan vs. Dirk Nowitzki: Who Was the Better Power Forward?
> Allen Iverson vs. Dwyane Wade: Who is Better Shooting Guard?
> Bird vs. Johnson: Who Was the Better Player?
> Kevin Durant vs. Kawhi Leonard: Who is the Better Small Forward?
> Wilt vs. Kareem: Who is the Greatest Center of All Time?
> Shaq vs. Hakeem: Who Was the Better Center?
> Stephen Curry vs. Damian Lillard: Who is the Best Shooter in the NBA?
> Russell Westbrook vs. James Harden: Who is the Better Point Guard?