Every year the NBA presents a spectacular show featuring the stunning performances by talented players displaying their wares on the court. It's no wonder the NBA developed legions of fans. 
These players get compensated with huge salaries and enormous endorsement deals. The amount of money that goes into their pockets earns them the title of multi-millionaire or -billionaire.
The richest NBA player today is 'His Airness Michael Jordan. His Airness made millions of dollars while playing and made billions when he hung his jersey. Jordan's net worth of $1.7 billion makes him the first-ever athlete multibillionaire. Read on to learn more about these basketball players and how they transformed from being rich to become richer. 

How Rich is the Average NBA Player?
Data shows the average salary of an NBA player in the season 2021-22 is $8.5 million. Sounds fantastic, the amount is more than enough to provide food on the table, but the salaries are not evenly distributed among the NBA players.
Big-name stars are the highest paid. Only six players are members of the $40 million club. Steph Curry leads the way with $45.8 million, followed by James Harden ($44.3 million), Russel Westbrook ($44.2 million), John Wall $42.8 million), Kevin Durant ($42 million), and LeBron James ($41.2 million), 23 players earned $30 million and above, while 93 players earned under $2 million.
The median salary is $4,347,600, which means the wages of 50% of NBA athletes are below the median. So, the average salary of $8.5 million is misleading. Only a vital few NBA players make excessive sums of money, while the trivial many take home much less.
Why complain? An NBA bench player gets paid $2 million, which is better than the National Football League's (NFL's) $450k and the minimum wage of $500k by the National Hockey League (NHL) and the Major League Baseball (MLB).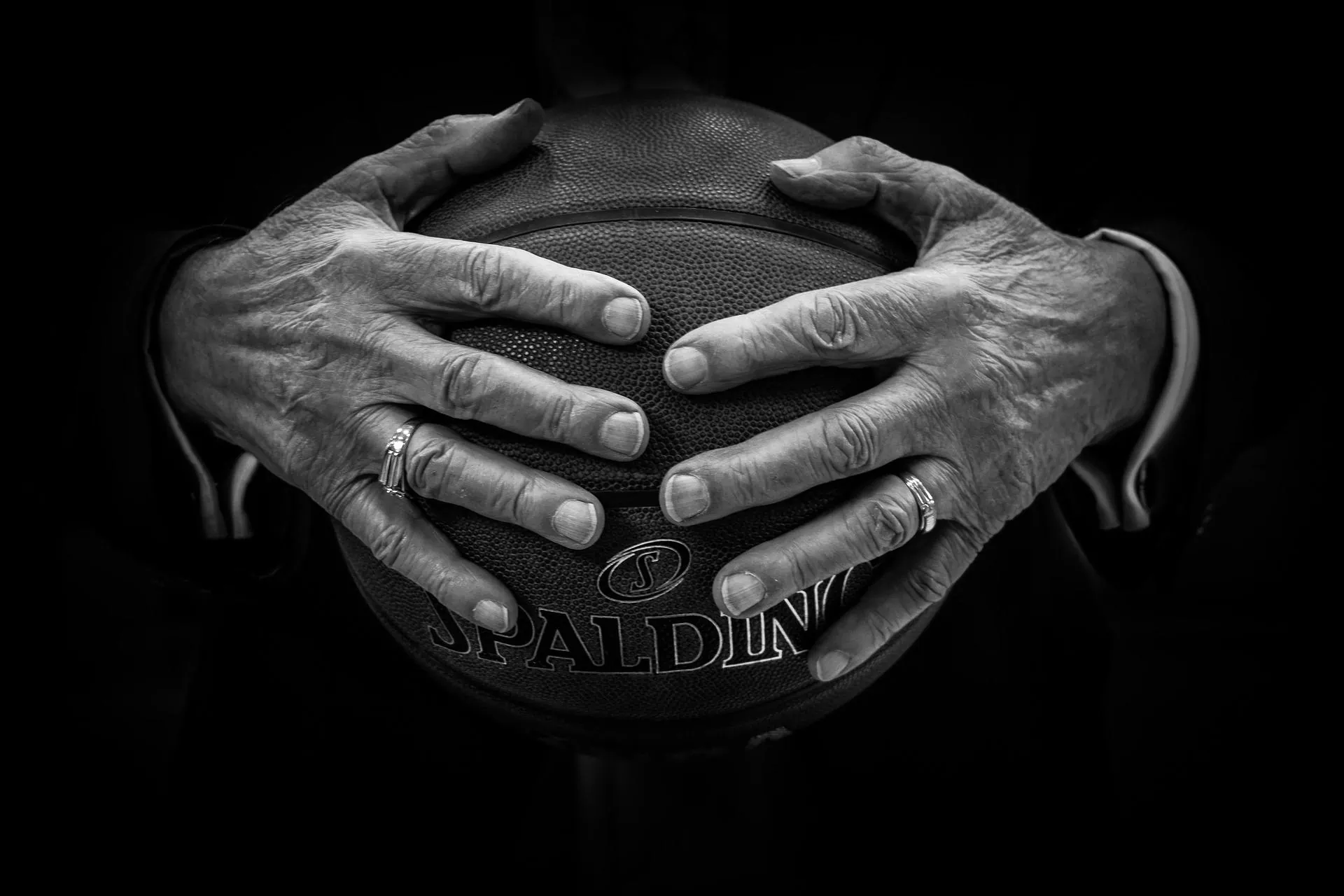 How Do NBA Players Make Money?
You can see NBA players living extravagant lifestyles, driving sports cars, traveling in private planes, and staying in mansions. These luxuries are made possible with the massive monies they receive from their regular pay, bonuses, endorsements, etc.
Salary
The salary depends on the type of game the player brings to the franchise's table. Teams would like players that excite fans and can contribute significant amounts of profit. The contract will reflect the amount of money and the conditions agreed upon by the player and the franchise.
Zion Williamson was offered a 4-year contract worth $44.3 million or an annual salary of $11 million up to 2022 by the New Orleans Pelicans as a rookie. Williamson did not play during the 2021-22 season because of a fractured right foot. With his contract expiring, the franchise offers Williamson a 5-year deal worth $186 million, starting at $32 million for the season 2023-24. His unique type of "Bully ball" basketball caught the fancy of fans giving notice to the New Orleans Pelicans as a franchise.
Bonuses
The NBA allots money to the playoff pool to be distributed to teams involved in playoff games. The amount increases if the teams keep on winning.  Different amounts are assigned to various phases of the playoff games leading to the championship round. 
The Finals MVP gets $150,000 from the league.
The All-Star Team receives $100,000 to share among the players.
Endorsement
It's illegal for any NBA player to sign endorsement deals with companies during the tenure of their contract. There are exceptions; winning an MVP award allows a player one off-season deal subject to the franchise's approval.
Sponsorship
Sponsorship deals are negotiated by the player's agents and the athlete's franchise. NBA players cannot use their social media accounts without their team's permission. The money earned from basketball superstars' salaries pales compared to incomes from sponsorship deals.
LeBron James is on Nike's payroll for $20 million annually for wearing their shoes. Steph Curry gets paid $4 million yearly, which runs through 2024.
16 Highest Paid NBA Players
In the 1946 NBA inaugural season, Tom King of the Detroit Falcons was the highest salaried player receiving $16,500 annually. Aside from playing, King's duties include being a business manager and a publicity director for the team.
Since then, the salaries of NBA players have changed significantly. The monies keep on rolling for the superstars of the NBA. "The Baby-Faced Assassin" Curry leads the way regarding salary, but if we're talking about the highest-paid basketeer that includes endorsements, the throne belongs to "King James" in 2022.
Check out LeBron James' net worth and the other members of the NBA players-millionaires club.
| | | | | | |
| --- | --- | --- | --- | --- | --- |
| Rank | NBA Player | Team | Salary | Endorsements | Income |
| 1 | LeBron James | Los Angeles Lakers | $41,180,544 | $90 million | $131, 180,544 |
| 2 | Stephen Curry | Golden State Warriors | $45,780,966 | $45 million | $90,780,966 |
| 3 | Kevin Durant | Brooklyn Nets | $42,018,900 | $48 million | $90,018,900 |
| 4 | James Harden | Philadelphia 76ers | $44,310,840 | $36 million | $80,310,840 |
| 5 | Giannis Antetokounmpo | Milwaukee Bucks | $39,344,900 | $36 million | $75,344,900 |
| 6 | Russel Westbrook | Los Angeles Lakers | $44,211,146 | $30 million | $74,211,146 |
| 7 | Klay Thompson | Golden State Warriors | $37,980,720 | $20 million | $57,980,720 |
| 8 | Damian Lillard | Portland Trail Blazers | $39,344,900 | $16 million | $55,344,900 |
| 9  | Anthony Davis | Los Angeles | $37,980,720 | $10 million | $47,980,720 |
| 10 | Paul George | Los Angeles Clippers | $39,344,900 | $8.5 million | $47,844,900 |
| 11 | Kyrie Irving | Brooklyn Nets | $34,122,650 | $13 million | $47,122,650 |
| 12 | Jimmy Butler | Miami Heats | $36,016,200 | $8 million | $44,016,200 |
| 13 | Kawhi Leonard | Los Angeles Clippers | $37,980,720 | $5.5 million | $43,480,720 |
| 14 | John Wall | Washington Wizards | $42,782,880 | $500K | $43,282,880 |
| 15 | Chris Paul | Phoenix Suns | $30,800,000 | $8 million | $38,800,000 |
| 16 | Devin Booker | Phoenix Suns | $31,650,600 | $7 million | $38,650,600 |
Curry signed a 4-year contract with the Warriors from 2023 to 2026. The deal is worth $215,353,664 and has an annual average salary of $53,838,416.
James' contract with the Lakers is good till next season. The franchise will dangle a two-year extension worth $97.1 million this August. Eyebrows are raised about whether the King will end his career as a Laker. The suspicion came when LeBron did not answer the question about the extension; early thinkers took it as a sign that the door was left open for a Cavalier comeback.
10 Richest NBA Players in the World
The big stars of the NBA awe the fans with their impressive performances whenever they play. In return, huge salaries and endorsement deals come their way. Enormous amounts of monies wind up in their pockets, making them the wealthiest players in the NBA that depict their success.
The richest NBA player today is Michael Jordan, followed by nine other players playing or retired with a net worth of $190 million and over.
#10. 'KG' Kevin Garnett-$190 million
KG is an NBA legend, wearing the jerseys of the Celtics and the Timberwolves during his prime. Garnett was instrumental in the successful championship run of the Celtics in 2008 and an NBA Hall of Famer in 2020. 
Outside his playing career, KG played a role in Adam Sandler's movie "Uncut Gems," a basketball commentator on TNT, and a consultant to the Clippers and the Bucks.
 

View this post on Instagram

 

#9. 'KD' Kevin Durant-$200 million
KD is one of the NBA's pure shooters from the 3- or 2-point region. He will have made $350 million when his contract with the Nets expires.
Durant enjoys endorsement deals with Nike, Alaska Airlines, and American Family Insurance. Intelligent on and off the court, KD invested some of his money in about 50 business ventures such as Postmates, Acorns, Lime, and Master & Dynamic.
#8. 'The Dream' Hakeem Olajuwon-$200 million
The Dream has two NBA championships tucked under his belt playing for the Houston Rockets. Olajuwon is a 12-time NBA All-Star, an Olympic gold medalist, and retired with $107 million earnings from his playing career. 
He invested his earnings into businesses that skyrocketed and made his dreams come to fruition.
#7. 'The Admiral" David Robinson'-$200 million
Robinson was nicknamed 'The Admiral' because of his stint in the US Navy. The Admiral played 14 seasons with the San Antonio Spurs winning two NBA crowns. 
He racked up $118 million during retirement, but his investments made him wealthy. Robinson bought 1.88% equity in San Antonio Spurs and invested in real estate assets.
#6. 'Shaq' Shaquille O'Neal-$400 million
Shaq is one of the best personalities in the NBA. Shaq earned an eye-popping $300 million during his 19 years in the NBA.
After his retirement, Shaq became a whiz capitalist, raking millions from his investments in 155 Five Guys restaurants and 17 Aunt Annie's branches, 40 24-hour fitness centers and 150 car wash locations. Also, Shaq put money in the Sacramento Kings, Google, and Ring. Aside from his investments, Shaq is an NBA analyst on TNT and endorses many products.
#5. 'The Black Mamba' Kobe Bryant-$600 million
The Black Mamba wore the Lakers' jersey for twenty years, winning five NBA championships, playing in 18 NBA All-Star games, and twice being an NBA MVP.
#4. 'Magic' Earvin Johnson-$600 million
Johnson earned the nickname Magic from a sportswriter Fred Stabley, Jr., after recording a fantastic triple-double in 1974, including 36 points, 18 rebounds, and 16 assists.
He earned over $40 million annually throughout his playing career. Magic's money-making ventures picked up after his retirement, from investments in 125 Starbucks locations, a few financial businesses, a 4% stake in the Lakers franchise, and invested in the Los Angeles Dodgers franchise.
#3 'Junior' Ulysses Lee Bridgeman-$600 million
Junior was a pretty good guard playing 12 years for the Bucks during the '70s and '80s. But he was a better businessman than a player investing in three Wendy's franchises during his playing career.
After his retirement, he built on the success of his initial venture by opening 160 Wendy's locations. While at it, Bridgeman decided to invest in 120 Chili franchises.
#2. 'King' LeBron James-$650 million
King James is considered one of the two G.O.A.T. basketball players. LeBron made more money from his contracts than the other guys on the list. Each year, King James' cash register is kept busy with money from his endorsements than his player's contract. 
LeBron has stakes in Fenway Group, the Liverpool Football Club, and Blaze Pizza. When he hangs his jersey, he becomes a billionaire from Nike's lifetime deal.
#1. 'His Airness' Michael Jordan-$1.7 billion
His Airness' net worth of $1.7 billion is twice the next player on the list.  Jordan earned a total of $94 million from his player contract with the Bulls and the Wizards when he retired for the third and final time. 
Jordan owns the Charlotte Hornets and has his shoe brand, Nike Air Jordan. The shoe is popular with basketball enthusiasts and hit $3.1 billion in sales. He had lucrative deals with Nike, Gatorade, and Hanes during his career.
Wrapping Things Up: Who is the Richest Basketball Player?
His Airness' Michael Jordan is considered the richest NBA player with a net worth of $1.7 billion, the world's first athlete billionaire. Considered by many as the GOAT basketball player, Jordan used his basketball intelligence to transform himself into a multibillionaire. He invested $305 million in Dapper Labs, a startup behind NBA Top Shot, in March. Last September, Jordan took an equity stake at DraftKings, a sports betting company. He makes $100 million annually in Nike royalties from his iconic "Air Jordan" shoes and owns his hometown Charlotte Hornets NBA team. Perhaps, we'll be seeing another billionaire athlete when LeBron James hangs his jersey.