NBA players are the highest-paid athletes in the world. The superstars receive an insane amount of monetary compensation while the minimum earners still make up to more than 10 times the average median household income in America. Yep, that's a lot! With that being said, it begs the question: "What is the average salary of NBA players?" 
As this article answers that question, you will also know who the highest-paid and lowest-paid NBA players are.
How are the NBA Salaries Determined?
The salaries of NBA players are primarily determined by their years of experience. First, let's delve into how minimum salaries are determined.
Most players that settle for the minimum in the NBA are undrafted free agents and second-round picks. They are the players that don't have much leverage, so they bet on themselves and accept the bare minimum. The lowest salary that a rookie can get is $925,258.
As the years of experience go up, the salary also skyrockets. NBA players with at least a year under their belts receive minimum salaries of $1,489,065. Two-year to five-year veterans have a minimum salary ranging from $1,669,178 to $1,939,150. Six to nine-year vets take salaries ranging from $2,089,448 to $2,401,537. Veterans with at least a decade of experience make a minimum salary of $2,641,691.
Maximum salaries are a little bit complicated. This is because the Collective Bargaining Agreement gives a bit of an advantage to a free agent's old team. On top of that, there is also a significant gap in the total salary a more senior player can get compared to the younger ballers.
For example, let's say Player A is a free agent with six years of experience. His previous team can offer a five-year contract (others can only offer four) with an 8% annual raise (instead of 5%). The salary is either $25,500,00 or 25% of the salary cap, whichever is more significant. NBA players who fall under this umbrella are Jayson Tatum, Donovan Mitchell, and Bam Adebayo.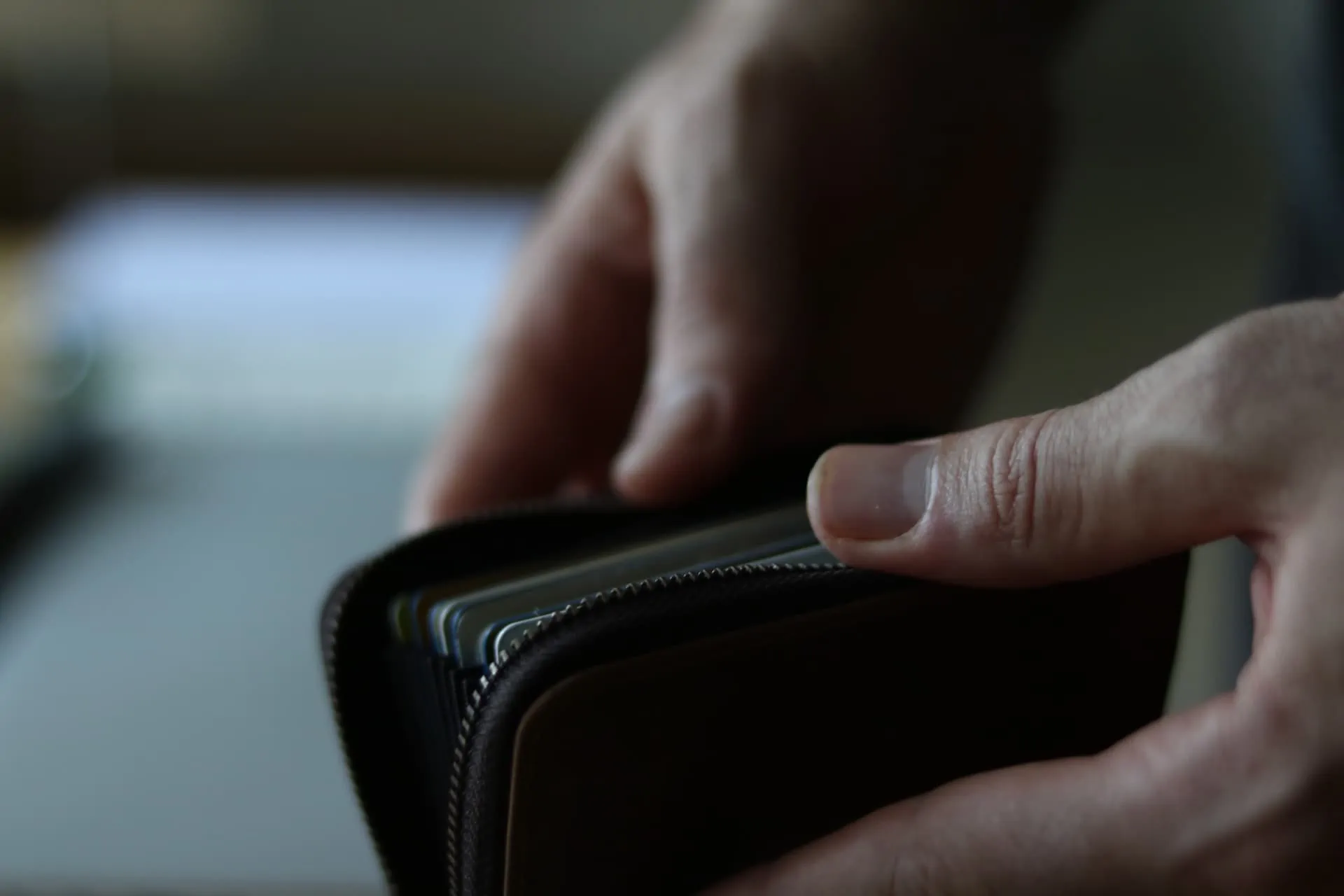 The next bracket is for players with seven to nine years of experience. Instead of 25%, they may receive up to 30% of the salary cap, which is $33,724,200 this season. Players with over 10 years of experience may get a max salary of 35% of the cap. An exception to the rule is that a player may sign a contract for 105 percent of his previous contract, even if the new contract exceeds the league limit.
What's the Minimum Salary of NBA Players?
The minimum salary of NBA players is $925,258. Two-way contracts are actually lower than that, but since they are not counted against a salary cap, it's not considered a legitimate NBA salary. The minimum wage mentioned is often reserved for undrafted free agents and second-round picks.
Midseason acquisitions, whether through a direct signing or the buyout market, are often signed for way less than the minimum salary, ultimately depending on the team's salary cap situation. Among these contracts, what is the average salary of NBA players? The figure is $7.9 million, which will increase to over $8 million next season.
How Do NBA Players Get Paid?
There are several options as to how an NBA player receives his salary. The default choice is getting paid twice a month like a regular employee. If an NBA player chooses this option, he will receive his paycheck on the 1st and 15th of every month. 
Unfortunately, the collective bargaining agreement does not specify whether these payments will be made in the form of physical checks or direct deposits. The CBA also lists the processes for bonuses, escrow, and advances, but these are not specific in terms of how they are distributed.
Former NBA player Jalen Rose divulged on his podcast that players receive direct deposits for their earnings, but this isn't the case for all players.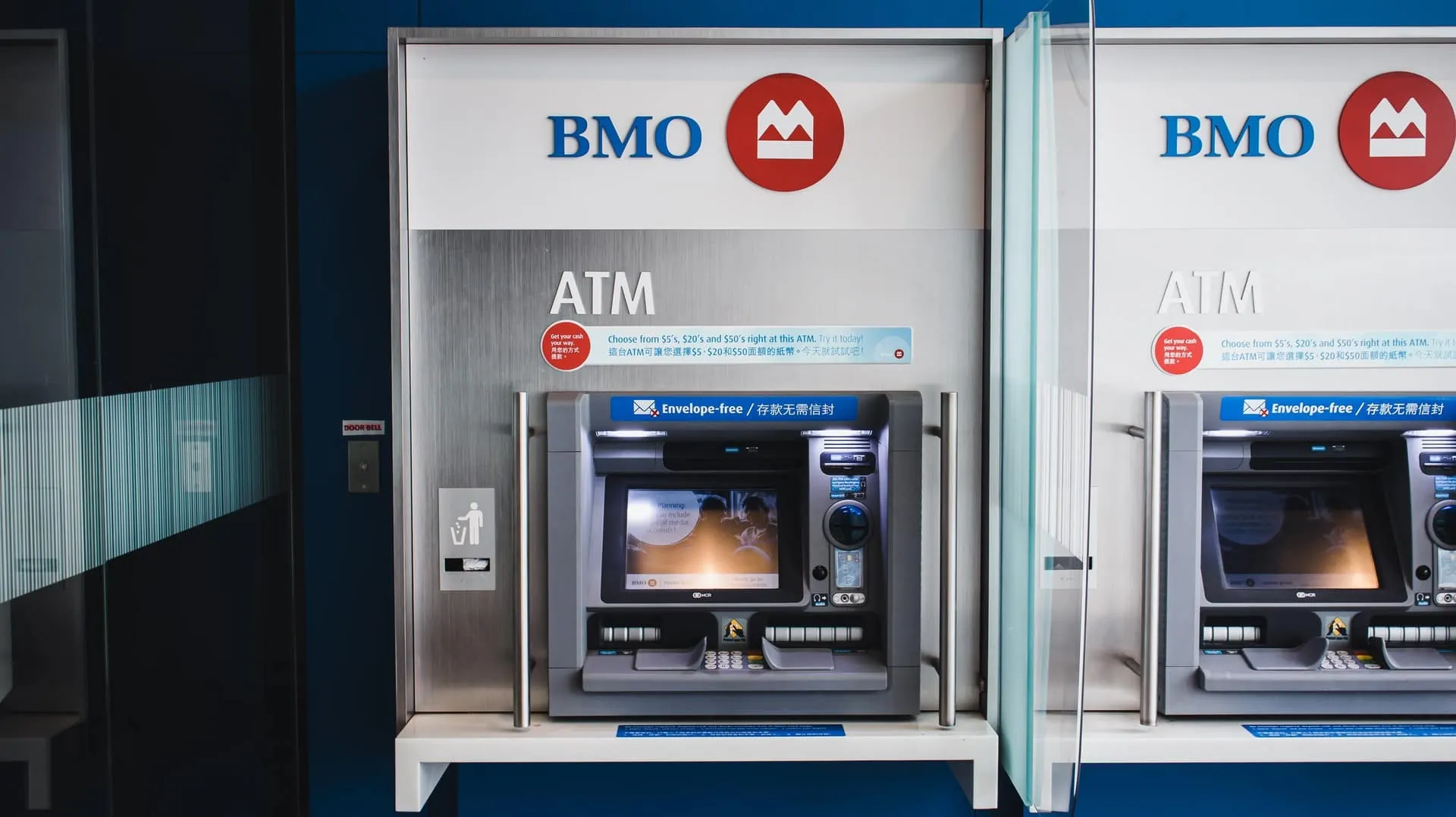 As it stands, the CBA allows players to accept up to 80% of their salary before November 1st, which is just after the start of the regular season in most seasons. One example is the late great Kobe Bryant, who gained notoriety in 2013 when he received a $24.3 million check for 80 percent of his salary.
It's worth noting that NBA rules allow players to earn massive individual checks if they earn a high enough salary in advance. The NBA also takes precautions to ensure that players do not spend their entire salary all at once. In addition to the guaranteed salary cap of 80%, the league also imposes a 50% cap on base salary cheques for lower-paid players.
5 Highest-Paid NBA Players
1. Steph Curry, Golden State Warriors ($45,780,966)
When Curry signed his five-year contract before the 2017-18 season, his first year is at over $34 million. Now in his last season, the two-time league MVP earns over $45 million, the highest single-season salary to date.
2. James Harden, Philadelphia 76ers ($44,310,840)
Whether Harden's power play to get traded to Philly brings him a chip or not, he is still one of the highest-paid players in the NBA. That $44 million paycheck will become $47 million next year. Talking about the rich getting richer.
3. John Wall, Houston Rockets ($44,310,840)
John Wall is getting paid that massive amount while riding the bench in Houston. Like Harden, he is owed $47 million next season and has not played meaningful basketball in years.
4. Russell Westbrook, Los Angeles Lakers ($44,211,146)
Russ' struggles with the Lakers are well-documented, which is kind of surprising since he was still a force to be reckoned with a season ago for Washington. Like the two other players on top of him on the list, Westbrook is owed over $47 million next season.
5. Kevin Durant, Brooklyn Nets ($42,018,900)
When KD signed with Brooklyn a couple of seasons ago, he took slightly less money to accommodate two other max players in the fold. Still, that $42 million paycheck is enough to get him a spot in the top 5 highest-paid NBA players this season.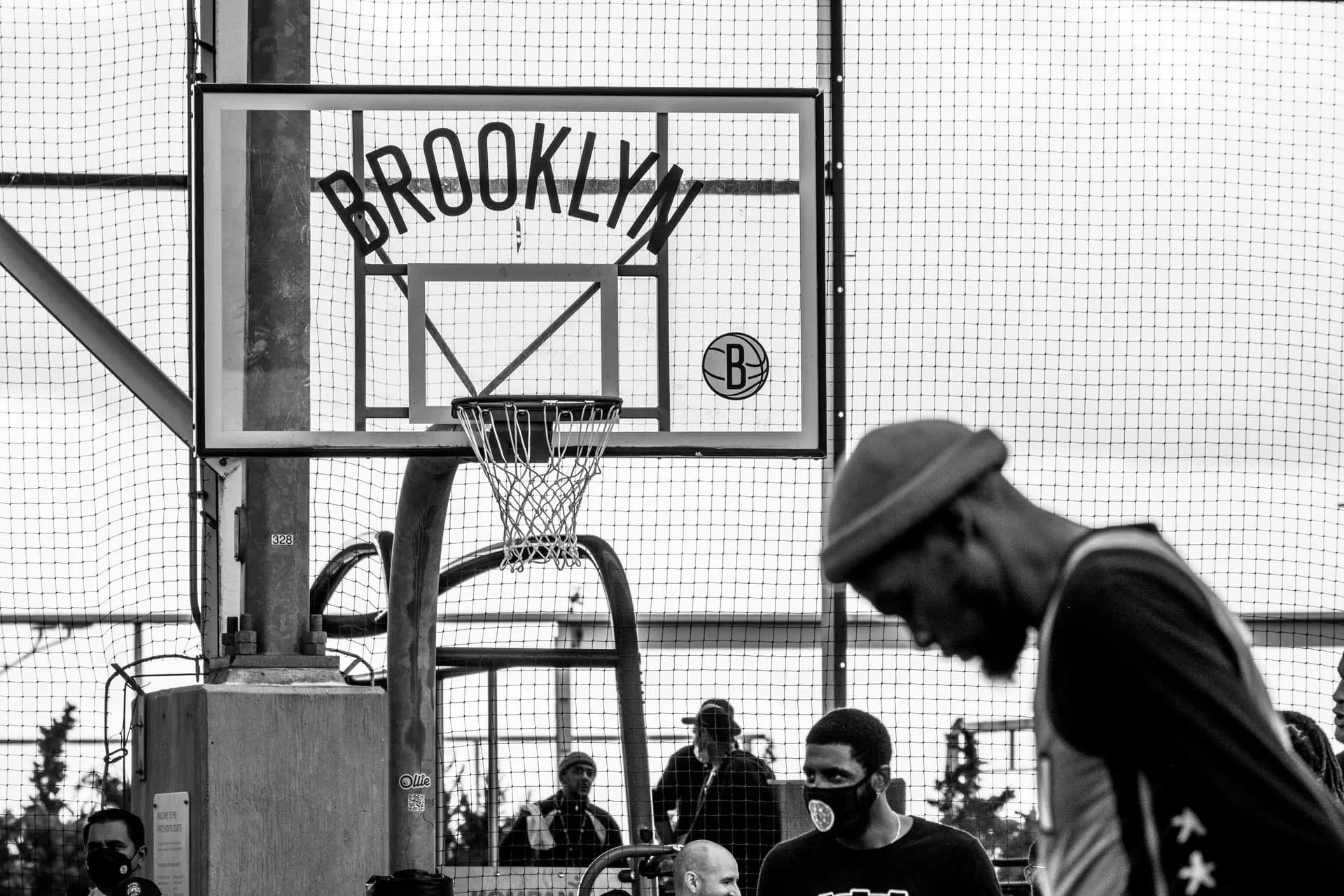 LeBron James, Los Angeles Lakers ($41,180,544)

Giannis Antetokounmpo, Milwaukee Bucks ($39,344,970)
Damian Lillard, Portland Trail Blazers ($39,344,900)
Paul George, Los Angeles Clippers ($39,344,970)
Kawhi Leonard, Los Angeles Clippers ($39,344,970)
6 Lowest-Paid NBA Players
Unlike the highest-paid list, the lowest-paid NBA players are a little tricky to list. This is because mid-season signings and upgraded contracts are paid less than the players who started the season with the team. This is because the pay is extrapolated through 82 games; therefore, the less the players have to play, the less the salary will be.
1. Sam Hauser, Boston Celtics ($313,737)
Hauser is only paid over $300K because he was on a two-way contract to begin the season and was only upgraded to s standard NBA contract on February 2022.
2. Goran Dragic, Brooklyn Nets ($460,463)
Dragic was bought out by the Raptors and immediately signed with the Nets after clearing waivers. He has only about 20 games to play, so that's why his salary is below the minimum.
3. Keifer Sykes, Indiana Pacers ($558,345)
The well-traveled Sykes signed a contract on December 27, 2021 to be with the Pacers for the remainder of the season.
4. Luke Kornet, Boston Celtics ($565,986)
The sweet-shooting Kornet was signed by the Celtics to a rest-of-season contract on February 11, 2022.
5. Bismack Biyombo, Phoenix Suns ($863,368)
Biyombo signed a 10-day contract with Phoenix on January 1, 2022, and was signed for the rest of the season on January 11th.
6. Stanley Johnson, Los Angeles Lakers ($888,616)
Johnson signed three 10-day contracts with the Lakers before reaching an agreement for a standard NBA contract. He secured a two-year deal with the Lakers on January 26, 2022.
After these midseason acquisitions, there are 12 NBA players who signed for the minimum contract of $925,258. That means they are with their teams since the beginning of the season. These are:
Ayo Dosonmu and Marko Simonovic for Chicago

Luke Garza for Detroit

Brandon Boston, Jr. for the Los Angeles Clippers

Georgios Kalaitzakis for Milwaukee

Miles McBride for New York

Charles Bassey for Philadelphia

Greg Brown III for Portland

Jock Landale for San Antonio

Vit Krejci for Oklahooma City

Jared Butler for Utah

Dalano Banton for Toronto
Out of the 12, Dosonmu is the only regular rotation player for the Bulls. He is currently playing 26 minutes a game for his hometown of Chicago, averaging 8.2 points, 2.9 rebounds, 3.1 assists, and 40% shooting from downtown.
Wrapping Things Up: What is the Average Salary of NBA Players?
The NBA pays its athletes the most of all the major sports leagues in North America. The NFL, NHL, and MLB players pay their athletes less, on average.
The NBA superstars such as Steph Curry, James Harden, Kevin Durant, and LeBron James are all paid north of $40 million. Steph Curry's salary leads the way with over $45 million, while Harden, John Wall, and Russell Westbrook are all at over $44 million. KD is at $42 million, while LeBron James' salary is over $41 million.
On the other end of the spectrum, the lowest-paid NBA players include Goran Dragic, Stanley Johnson, Luke Kornet, and Bismack Biyombo. They are all NBA veterans, but they earn less than the minimum because they are midseason signings through contract upgrades and the buyout market.
The minimum salary in the NBA is $925,258. This figure is reserved for undrafted rookies and second-rounders. The minimum salary rises depending on the years of experience, with 10-year vets earning a minimum of $2.64 million.
How are these salaries determined? Apparently, these are all taken from a percentage of the salary cap for a specific season. For instance, max contract players with at least seven years of experience may be offered a salary that constitutes 30% of the salary cap. NBA vets with at least 10 years of experience may take a maximum wage that makes up 35% of the cap. The more years a player has under his belt, the opportunity for better pay skyrockets.
With all of these crazy figures and contracts, what is the average salary of NBA players? The answer is $7.90 million. The median NBA salary, which considers the highest and the lowest numbers in a group, is $3.82 million. Regardless, it indeed does pay if you're among the best basketball players in the world.
If you found this post helpful, you're definitely going to like our other basketball FAQ articles here.
> What is the NBA Veteran Minimum Salary?
> How Much Do NBA Mop Boys Make on Average?
> How Much Do NBA Janitors Make on Average?
> How Much Do NBA Floor Sweepers Make on Average?