Basketball is a game of skills, but natural and physical gifts often prove to be advantageous. Sometimes, it's not just about height or strength; it may also boil down to having huge mitts. Yes, people! Having giant hands makes it easier to execute basketball plays such as disrupting passing lanes, grabbing rebounds, as well as finishing layups. So, who among the players past and present has the biggest hands in NBA history? Let's take a look at NBA players past and present to know the answer.

What are the Benefits of Having Huge Hands in Basketball?
Having huge hands proves to be an advantage in basketball, whether it's for offense or defense. On offense, it makes it easier to handle the ball where you can simply pick the basketball up and control it. On defense, it will also be much easier to grab rebounds, play the passing lanes, and swipe the basketball.
However, contrary to popular belief, there is no evidence that hand size can affect a player's shooting. Shooting and some aspects of dribbling are more often affected by the strength of the fingertips and not hand size. Therefore, in shooting, hand strength is a more critical factor.

How to Measure Hand Size in NBA?
Generally, hand length measurements in the NBA are done by measuring the base of the palm up to the tip of the middle finger. Likewise, hand-width is measured from the tip of the thumb up to the pinkie finger's tip when the hand is outstretched. 
Measuring hand size was not the norm until 2010 when the NBA decided to measure hand sizes in that year's Draft Combine. Most of the hands measured during that time rarely exceeds 10 inches in length. (By comparison, the average male hand is 7.4 inches long.) 

Similarly, since 2010, rarely has a player been measured to have a hand span or hand width measuring over 12 inches. The rare specimens that exceeded that were Giannis Antetokounmpo and Greg Smith. By comparison, the average hand width of a male is 8.5 inches long.
Generally speaking, the width of the hand is almost always longer than its length. Again, there are rare cases where the hand span is wider than the hand length. Harrison Barnes, Joseph Young, Anthony Davis, and Markieff Morris are examples of NBA players measured to have a smaller hand width than the hand length. If there are discrepancies between the hand length and width, though, it rarely exceeds two inches.
Let us begin our list of the largest hands in basketball history by mentioning those who have already hung up their sneakers. As previously mentioned, since the NBA has only kept official records for hand measurements for rookies since 2010, these figures are only estimates. Still, we don't have any reason to believe that these are entirely off-base.

List of Retired Players with Largest Hands in Basketball
1. Shaquille O'Neal 
Nobody is going to be surprised that the most dominant force in basketball history is among those who have the largest hands in NBA history. Shaq's hand is estimated to be 10.25 inches in length and 12 inches wide! Again, this is only an estimate, but when Shaq's hand was compared to Kawhi Leonard's, it is still considerably bigger. (We'll get to Kawhi Leonard's hand size later on.) 
They say Shaq's poor free-throw shooting resulted from those gigantic hands, but there is no scientific evidence that supports it. Regardless, it's no surprise that a man wearing size-22 basketball shoes has hands that are among the biggest in basketball history.

2. Connie Hawkins
Hawkins is not a household name by any means, but his humongous hands earn him a place in this list. Hawkins is said to have hands that measured 10.5 inches long and 11 inches wide. That's about the same as the size of Tacko Fall's hand. Fall, of course, stands 7-foot-7, while Hawkins is 6-foot-8.
3. Julius Erving
It has been over three decades since Dr. J retired, but his on-court exploits were still fresh in long-time basketball fans' minds. Erving was considered to be one of the best dunkers the game has ever seen, thanks to a big set of mitts. Erving's hand is estimated to be 9.5 inches long and 11.75 inches wide– almost the same as Shaq's hand span! No wonder why he could cradle the ball like that.
4. Michael Jordan
Jordan's hands are known to be disproportionately large compared with the rest of his body, considering the guy is "only" 6-foot-6 on a good day. However, this is partly why he became the GOAT of basketball. Jordan's hands (estimated to be at 9.75 inches long and 11.375 inches wide) allowed him to convert intricate finishes in the rim, maintaining perfect control of the basketball even when absorbing contact.
5. Wilt Chamberlain
Wilt is probably the name that pops up besides Shaq when talking about sheer basketball dominance. The Big Dipper was the ultimate athlete, and part of the reason was those hands–measuring 9.5 inches long and 11.5 inches wide.
6. Elgin Baylor
Often known as the original hangtime, Baylor was one of the forgotten superstars of old. He has basically every scoring trick in the book, from a great jumper and an array of layup finishes. Like Jordan, Baylor's hand span is estimated to be over 11 inches and 9.75 inches long, relatively unheard of for a guy standing "only" 6-foot-5.
7. Wayne Embry
Embry was even a more inconspicuous name than Hawkins all because he started playing in the tail end of the 50s. But when it comes to the sheer proportion of the hands, he's right up there with Shaq. The man has 12 inches (11.75 to be exact) of hand span and 9.25 inches of hand length. And just to throw it out there,  he's also a 5-time All-Star and an NBA champion with the 1968 Boston Celtics.
8. Yao Ming
At 7-6, Yao Ming was one of the tallest players to ever play in the NBA. At that size, you'd also expect him to have one of the most oversized hands as well. Though not as big as Shaq's or Boban's, Yao's hands (estimated to be 10 inches long and 11 inches wide) are part of the reason for his basketball success.
9. Bill Russell
It would be unfair for Russell to be labeled as "just" an athletic and physical freak. After all, you can't be an 11-time NBA champ by relying on physical attributes alone. With that being said, no one can't convince us that his 10.5-inch hand span is not a factor grabbing all those rebounds and blocking all those shots.

List of Current Players with Largest Hands in Basketball
1. Boban Marjanovic (10.75 inches long, 12 inches wide)
Boban's hand measurements are only estimates, but from the pictures all over the Internet, he pretty much dwarves every single person he compares hand size with. The Serbian giant's hands were estimated to be a quarter of an inch longer than Shaq with the same width. If Boban's hands are going to be officially measured, it would probably be over 12 inches in width, but we say let's keep it a mystery.
2. Giannis Antetokounmpo (9.9 inches long, 12 inches wide)
Giannis Antetokounmpo's hand size rivals that of Shaq and Boban in terms of span. He stands at 6-foot-11, which is even more impressive, considering O'Neal and Marjanovic are at 7-foot-1 and 7-foot-3, respectively. Even Sultan Kosen, the owner of the world's biggest hands, has a hand span of around 12 inches, and that guy stands 8-foot-3.
3. Noah Vonleh (9.75 inches long, 11.75 inches wide)
Vonleh was highly-touted coming into the 2014 NBA Draft, and that's partly because of his skills and partly because of his physical attributes. The former Indiana Hoosier has a soft touch from the outside, boasts an NBA-ready body, a 7-foot-4 wingspan, and a hand that measures 9.75 inches long and 11.75 inches wide.
4. Kawhi Leonard (9.75 inches long, 11.25 inches wide)
Why do they call Kawhi "The Klaw?" It's because of those humongous pair of mitts. Leonard is barely 6-foot-7, but even when he was a baby, his mother noticed his hands were disproportionately larger than the rest of his body. A typical player of his size in the NBA would probably have hands that measure 8.8 inches long and 9.5 inches wide. Compared to the 7-foot-6 Tacko Fall, Leonard's hand span is wider by over 7%.
Kawhi Leonard's hands are 9.75 inches in length and 11.25 inches in width.
Average adult male length: 7.44 inches pic.twitter.com/ZEd8OYRIsl

— Ballislife.com (@Ballislife) August 22, 2018
5. Jahlil Okafor (9.5 inches long, 11.25 inches wide)
Okafor is one of the last remaining back-to-the-basket centers in the modern era. You can't blame him for that since he can back down anyone because of his size and finish adeptly around the rim with those hands. With those hand measurements, those mitts should belong to a guy between 7-foot-5 and 8 feet.
6. Rajon Rondo (9.5 inches long, 10 inches wide)
It's crazy to think that someone at Rondo's size belongs to a list like this! Listed at 6-foot-1, Rondo's hand measurements typically belong to someone a foot taller! Those freakishly long hands allow him to control the ball when dribbling and passing. Speaking of which, Rondo has recently surpassed Michael Jordan for 10th all-time in playoff assists.

7. Jae Crowder (9.5 inches long, 10.5 inches wide)
Crowder, a second round pick in 2012, has one of the largest hands of all active players in the NBA. His hand length is the same as Jahlil Okafor and about the same as Bill Russell's hand span. Along with Rondo, Crowder is also among the last ones contending for the 2020 NBA championship.
8. Tacko Fall (10.5 inches long, 10.5 inches wide)
Well, if you know Tacko, you'd expect him to appear on this list sooner rather than later. The 7-foot-6 member of the Boston Celtics, Fall was one of those people whose hand length equals that of his hand span. Along with his height and hand measurements, Fall also has a standing reach of over 10 feet and a wingspan of 8 feet and two inches.
9. DaQuan Jeffries (9.5 inches long, 10.25 inches wide)
Jeffries may be the least-known name in this list, retired or not, but at least hand measurements have been officially measured by the NBA. A more surprising aspect of Jeffries' hand size is that he only stands at 6-foot-4 without shoes and has mitts almost as long as Jahlil Okafor and nearly as wide as Tacko Fall.
10. Mo Bamba (9.75 inches long, 10.25 inches wide)
Bamba was one of those freakishly long human beings at 7-feet and a wingspan of 7-foot-4. His hands were also a part of the reason why Bamba is one of the most productive shot-blockers per-minute in the league.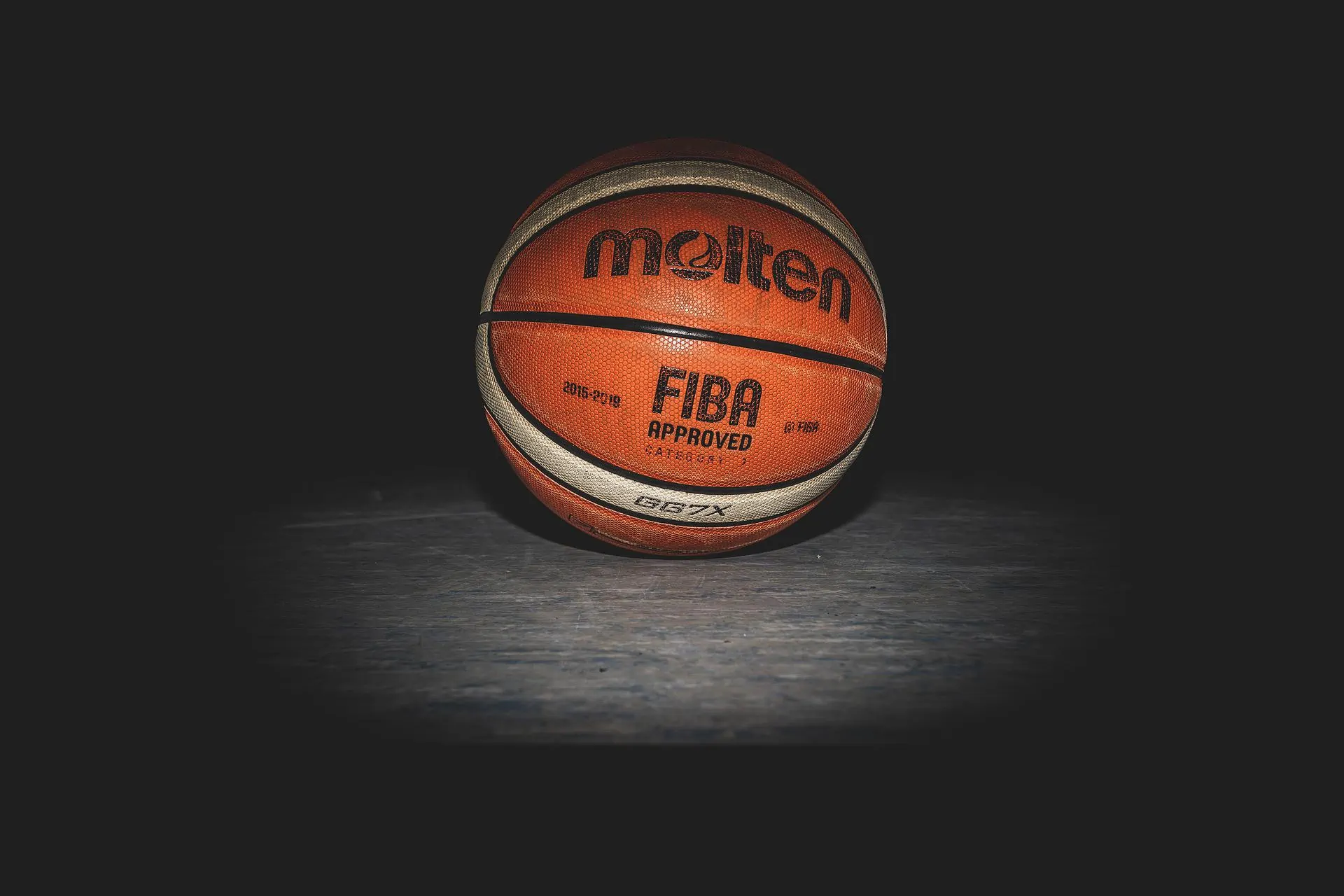 11. Harry Giles (9.75 inches long, 10.75 inches wide)
Giles came into the 2017-18 Draft with a red flag because of injury history, but the Sacramento Kings took a flier on him because of his athleticism and physical attributes. Giles is 6-foot-10 and almost has a 7-foot-4 wingspan with hands just as long as Kawhi Leonard's and wider than Tack Fall's.
12. Ben Simmons (10.25  inches long, 10.25 inches wide)
Simmons is another freak of nature, and his hand measurements are another proof that. And again, it's quite rare to see a human being with the same hand length and hand span measurement.

List of Other Famous Basketball Players Hand Sizes
At this point, we already know about Giannis Antetokounmpo's hand size, Kawhi Leonard's hand size, and some of the biggest hand sizes in NBA history. Now, what about other famous basketball players' hand sizes?
LeBron James
Bron's hand size is huge for a normal human being but just fell short when comparing it with his fellow greats. James' hand measurements are estimated to be nine inches long and 9.25 inches wide. 
Bryant, like LeBron, has a pair of mitts that are roughly nine inches long. Again, long enough to brag about in a bar, but fell a couple of inches short comparing to the other giants.
Zion Williamson
If Williamson has participated in the 2019 Draft Combine, we would have official measurements of his hands. Even so, the Duke product has hands slightly bigger than LeBron James– 9.25 inches long and 9.5 inches wide.
Anthony Davis
AD has many physical tools, but apparently, big mitts are not a part of those. Davis reportedly has hands nine inches long and 8.5 inches wide. What he lacks in the hand size department, he made up for in wingspan and vertical leap. AD reportedly has a 7-foot-6 wingspan and a 36-inch vertical leap that made him almost untouchable up in the air.
Kyrie Irving
Irving's hand reportedly measures 8.3 inches long and 9.3 inches wide. That's not bad at all and probably one of the reasons why he has excellent handles and finishing abilities.
Russell Westbrook
Westbrook's hands are estimated to be about 8.2 inches in length. That may be smaller than others in this list, but that is still 10% longer than the size of an average American's hand.
While we'd like to officially include them in this list, there are a couple of players that should not make this list but deserves a special mention. After all, they both played in the NBA for a number of years, although it did not pan out as well as they would have hoped.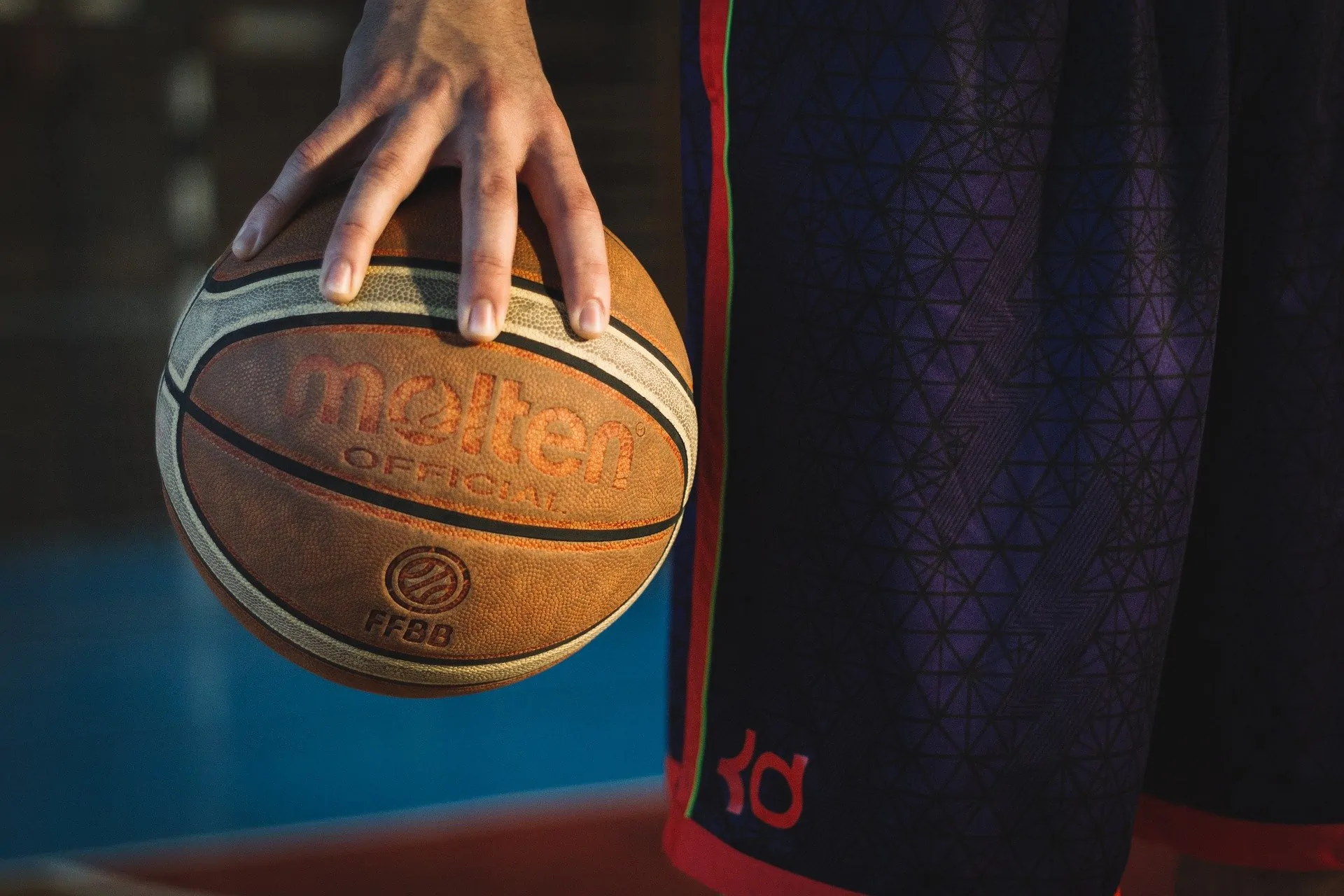 Greg Smith
Smith went undrafted in 2011 after foregoing two years of eligibility at Fresno State. That's probably because he was not particularly athletic, but he had some physical tools that you can't teach. In fact, Smith has the biggest hands measured in an NBA Draft combine at 9.75 inches long and 12 inches wide! The latter is equal to Shaq's estimated hand span and longer than 99.9% of the NBA.
Royce White
White was probably remembered as the talented kid who's afraid of heights– literally! But now, you know that he also has a humongous pair of hands, measured officially at 9.5 inches long and 11.5 inches wide.
Quincy Acy
Acy was only known to hardcore NBA fans, and it's easy to understand why: He averaged less than five points and less than four rebounds for nine seasons in the NBA. However, he also has hands measured as one of the longest in the 2012 Draft combine– 9.5 inches long and 11 inches wide. Only Andrew Nicholson's hands were longer, and only Royce White's hands were wider in that Draft class.
Wrapping Things Up: 21 Largest Hands in Basketball in NBA History
Having enormous hands is a massive advantage in basketball, especially in controlling rebounds, blocking shots, and playing the passing lanes. Some of the best defensive presences in the history of the NBA are included in this list: Bill Russell, Wilt Chamberlain, Kawhi Leonard, and Michael Jordan. Of course, Jordan and Chamberlain were also among the most explosive scorers in the league's history.
We cannot say for sure that large hands negatively (or positively) impacts shooting. Some scientific proofs and basketball experts point to finger strength (not finger length) to determine shooting accuracy. However, one thing is for sure: If you have that God-given attribute, then do everything in your power to use it to your advantage.
We would also like to add that we may have missed players in the NBA before who haven't had the opportunity to be officially measured. As you can see, there were no available data for the retired giants like Mark Eaton, Manute Bol, or Gheorghe Muresan. The NBA Draft Combine only started measuring hand sizes in 2010, and the top prospects in these showcases rarely participate in these events. Therefore, the likes of Anthony Davis and LeBron James were never officially measured.
To be honest, we are not surprised about the names here on this list. We are sure you expected Shaquille O'Neal, Michael Jordan, Boban Marjanovic, Giannis Antetokounmpo, and Kawhi Leonard in here. There are some names like Connie Hawkins and Wayne Embry and current players like Harry Giles and DaQuan Jeffries, that may not be as familiar.
What we find interesting in this list was about Rajon Rondo's freaky hand measurements compared to his height. Rondo's hand length and span equal somebody who may be around 7-foot-1 up to 7-foot-5. Similarly, it's a little unexpected to learn that LeBron James has a pretty average hand size (just like Kobe Bryant's) and that Anthony Davis' hand measurements are actually pretty small.
With that being said, while we believe that physical attributes are critical to the success of a basketball player, it's more important to combine it with skill and basketball IQ. If you do that, whether you have the biggest hands in NBA history or the smallest, you will probably separate yourself from the rest of the field. If you don't, you're probably going to end up as a big "What if?" in the eyes of the fans.
Did you find this helpful? Then also check out other basketball FAQ articles here.
> Shortest Dunkers to Ever Play in the NBA
> How to Get Longer Arms for Basketball: Can You?