Isn't it interesting to know who are the shortest dunkers to have ever played in the NBA? In today's game of basketball, dunking is one of the highlights that everyone wants to see. Yes, the 3-pointer has grown in popularity; however, dunking is still the most highlight type of play that can be done in games.
Not everyone is fortunate enough to have height on their side, so it is quite understandable that people want to know who are the shortest dunkers to have ever played. We all know that short dunkers look a lot more special than tall dunkers when they do their thing. In today's article, we will discuss the shortest dunkers to have ever played in the NBA in detail.
How Tall is the Shortest Dunker?
Now let's get one thing out of the way, not everyone that dunks is a dunker. Some players do occasionally dunks in games, but are they really "dunkers?" Given that the term dunker is based on different person's perspectives, we will be looking at predominant short dunkers that earned the respect of their fans and peers by using their hops time and time again.
The shortest dunker in the history of the NBA is Spud Webb. Spud Webb was drafted to the NBA with a listed height of 5ft 7in. in 1985 by the Detroit Pistons. He was a gifted athlete that could dunk the ball when he was only 5ft 3in while in high school. Spud won the NBA dunk contest in 1986. He was so impressive that he was able to defeat the defending dunk champion, Dominique Wilkins.
Top 5 Shortest Dunkers in NBA History
Spudd Webb
Standing at a whopping 5ft 7in, Spud Webb is the shortest dunker ever in the history of the NBA. Spudd Webb vertical leap was 42in. After leaving College, Spud Webb was drafted in 1985 by the Detroit Pistons. Spud Webb spent most of his career from 1985 to 1991 with the Atlanta Hawks.
He won the NBA Slam Dunk Contest in 1986. Since then, he is one of the only two persons under 6ft to have ever won the NBA Slam Dunk Contest. Even though he's spent most of his career with the Atlanta Hawks, he had his best career years with the Sacramento Kings, where he was a starter from 1992 through to 1995.

Nate Robinson

Nate Robinson is the only other player under 6 ft to have ever won the NBA Slam Dunk Contest. Nate Robinson is listed at 5ft 9in. Nate was drafted in the 2005 draft with the 21st overall pick by the Phoenix Suns. He spent his first five years in the NBA with the New York Knicks.
Nate Robinson is well-known for his highlight dunks in games. Nate Robinson won the NBA Slam Dunk Contest three times. He won in 2006, 2009 and 2010.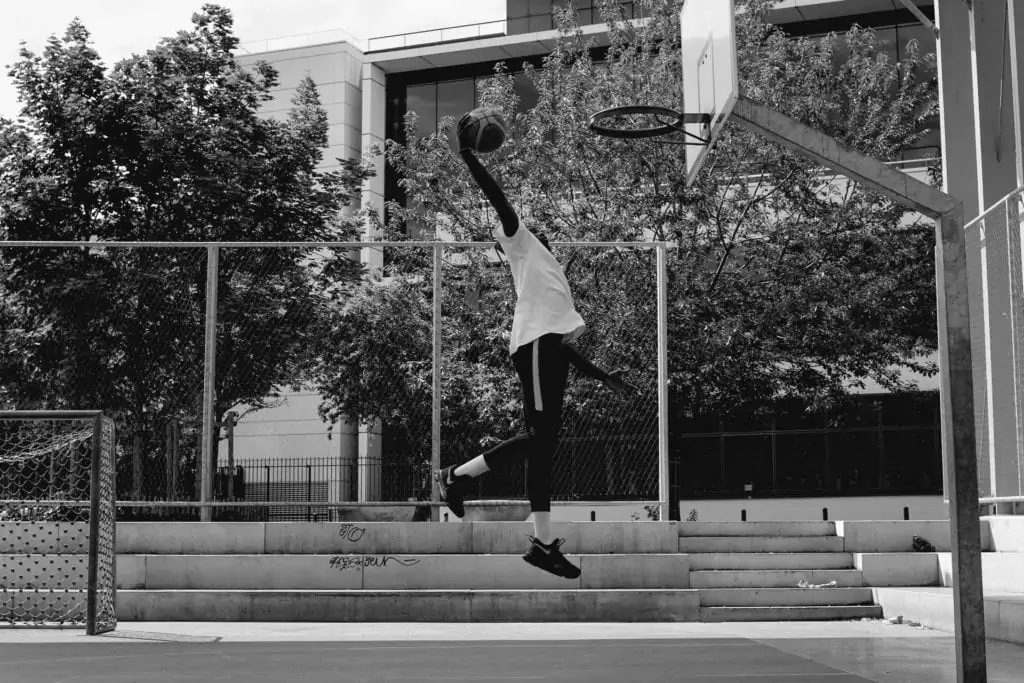 Dee Brown
Dee Brown is another one of the impressive short dunkers in the history of the NBA. Listed at 6ft 1in, Brown was quite a hopper in his day. Dee Brown won the NBA Slam Dunk Contest in 1991 while he was on the Boston Celtics roster. 
Darrell Armstrong
Darrell Armstrong is a 6-foot point guard that went undrafted in the 1991 NBA draft. His first stint in the NBA came with the Orlando Magic in 1995. He played with the Magic for eight seasons.
Throughout his NBA career, Darrell Armstrong was known quite well for his ability to dunk the ball. Unfortunately, he did not do too well in the 1996 slam dunk contest, and he was placed last in the competition. Outside of that, his in-game dunks were quite impressive.

Kevin Johnson
Before his days in politics, Kevin Johnson was quite an electrifying NBA player. Kevin Johnson played twelve years in the NBA. His time in the NBA was split between the Cleveland Cavaliers, which drafted him in 1987 and the Phoenix Suns. Kevin was one of the best dunking point guards of his era. His listed height is 6ft 1in.
Top 3 Dunkers by Position
There are so many athletic players that have played in the NBA that it would be quite unfair to say which ones we feel are the best dunkers. To give everyone a fair shot, we are going to break down the best dunkers by position.
Point Guards
Donavan Mitchel
Donovan SPIDA Mitchell is definitely in the top 10% of the most athletic players in the NBA. The 23-year old youngster has been leading his team since he was drafted in 2017. Donovan's explosiveness saw him being named as a 2018 Slam Dunk Contest participant. He won the slam dunk contest that year.

Russell Westbrook
The WestBeast, Russell Westbrook, has been electrifying since he first entered the league in 2008. The then Seattle SuperSonics drafted Russell Westbrook with the fourth overall pick in the NBA draft. If you watch the NBA, you are no stranger to Russell Westbrook's never-ending highlight reel of plays above the rim.

Derrick Rose
Back in his hay day, this 6ft 2in guard was definitely a force to be reckoned with above the rim. Derrick Rose was a walking highlight in Chicago before he got injured. The Derrick Rose we see and know now is just a shell of his former self.
Earlier in his career, D-rose was able to climb the ladder effortlessly, night after night, to entertain the crowd and demoralize opponents.
Shooting Guards
Zach Lavine
If you have watched any slam dunk contest that Zach LaVine participated in, you would understand why he is on this list. The 6ft 6in Washington native has found a way to unlock physical abilities never known to man.
Zach Levine's 2015 Slam Dunk Contest participation was definitely one of the best we have had in the last decade. He won both the 2015 and 2016 NBA Slam Dunk competitions.

Vince Carter
Vince Carter, aka Vinsanity, is arguably the greatest dunker that the NBA has ever seen. Vince Carter was drafted by the Golden State Warriors but traded to the Toronto Raptors in 1998. In his rookie season, he was one of the most exciting players in the NBA throwing down many highlight dunks night after night.

Michael Jordan
How can we introduce this legend to you in a way that will impress you? It is highly likely that you already know everything you need to know about this man. Michael Jordan seemed to have been able to do it all while he played, and dunking was definitely in his scoring repertoire.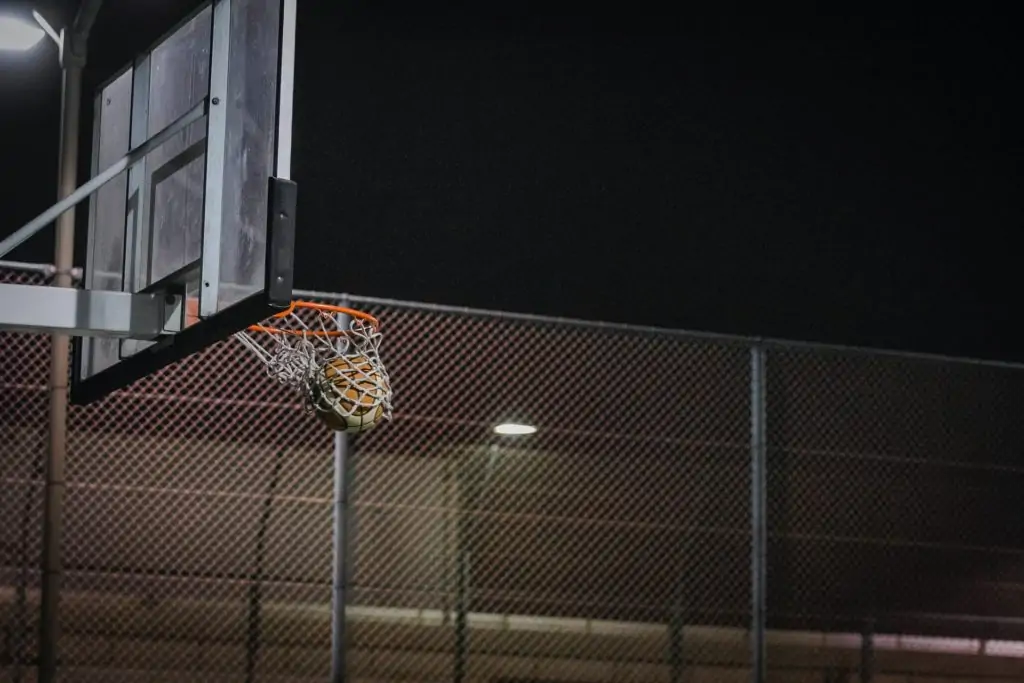 Small Forward
LeBron James, AKA of King James, is one of the most devastating rim attackers in the history of the NBA. LeBron James' vertical leap is no joke. He is able to pair that incredible leaping ability with his immense strength to have his way with opponents above the rim.

Julius Ervin
Did someone call for a doctor? Ladies and gentlemen, Dr. J is in the house. Julius Ervin II played in the NBA from 1971 to 1987 as a small forward. Dr. J is one of the most athletic players in history. He is famous for completing a slam dunk from the free-throw line in the slam dunk contest.

Dominique Wilkins
Jacques Dominique Wilkins Hickey, aka The Human Highlight Film, is, without a doubt, one of the best dunkers in the history of the NBA. He started his illustrious career with the Atlanta Hawks. Dominique spent most of it as a career above the rim as he was immensely gifted. He also won a slam dunk contest.
Power Forward
Blake Griffin
Blake Griffin is famously known for his part in the Lob City era of the Los Angeles Clippers basketball team. During his time with the Los Angeles Clippers, Blake Griffin won the Slam Dunk Contest in 2011 after jumping over a Kia motor car.

Shawn Kemp
When you hear of a name Shawn Kemp, you hear the word dunk. Shawn Kemp's most memorable plays in the NBA are all from dunks. This guy was not afraid to rock the rim whenever he got the chance.

Giannis Antetokounmpo

This wonder of a human being, also known as The Greek Freak, is one of the world's most athletic players today. He is uniquely special because of his height at 6 feet 11 inches. It is not quite common for players at this height to be as athletic as Giannis.
Center
DeAndre Jordan
DeAndre Jordan formed the second half of the Lob City Duo. Lob City would never have been the same without him. DeAndre Jordan created posters after posters that we all enjoyed.

Dwight Howard
Superman himself is in the building. You don't earn the name Superman by doing layups. Dwight Howard, what's one of the highest-flying big man to ever play on the basketball court. He still has some hops too.

Shaquille O'Neil
Shaquille O'Neal is widely regarded as the most dominant big man ever to play the game of basketball. Shaq is known for breaking backboards and breaking opponent's hearts. Shaq was definitely a rim rocker in his day.
Wrapping Things Up: Shortest Dunkers to Ever Play in the NBA
The best short dunkers in the history of the NBA would definitely be Nate Robinson and Spud Webb. Both of these guys are shorter than 5 feet 10 inches. Nate is 5ft 9, and Spudd is 5ft 7. If you are a short player and you want to get above the rim, it is not impossible. Keep working hard, and eventually, you will get there.

Did you find this helpful? Then also check out other basketball FAQ articles here.
> How High is an NBA Basketball Hoop?
> What Position Did Michael Jorday Play?