There are many types of basketball shorts to choose from. The problem does not lie in the clothing but how it is fashioned. Think of ways on how to style basketball shorts to look good in your leisurewear.
The flair of basketball shorts evolved. It's not only worn on the hardcourt, over time, it also kept in pace with the latest trends. Fashionistas include basketball shorts streetwear to dress in style whenever they hit the outdoors. The baggy style makes you look chic, and the loose feel gives you comfort. If you have the bucks to spend, you can go for the designer basketball shorts like Givenchy and Gucci.

How Do You Style Basketball Shorts?
Basketball shorts of yesteryear didn't hang past the knee; the original design was about mid-thigh long. Michael Jordan started the craze when he requested Champion, maker of Chicago Bull's uniform, to drop the length of the shorts beyond the knee to avoid tugging at them.
Soon after, the other teams were copying the design. Aside from the length, they widened the leg opening to produce the baggy silhouette we see today.
Basketball players go with functionality with little care for style, but style is everything for people who use it for streetwear. They know how to look good in basketball shorts.
The shorter end of the spectrum for basketball shorts is back in vogue; just above the knee is spot-on. People who want to show a bit of their personality wear basketball shorts with cartoon characters or bright graphics.  For others who wish to make a statement, their shorts have to carry the logo of Adidas, Nike, or Under Armour.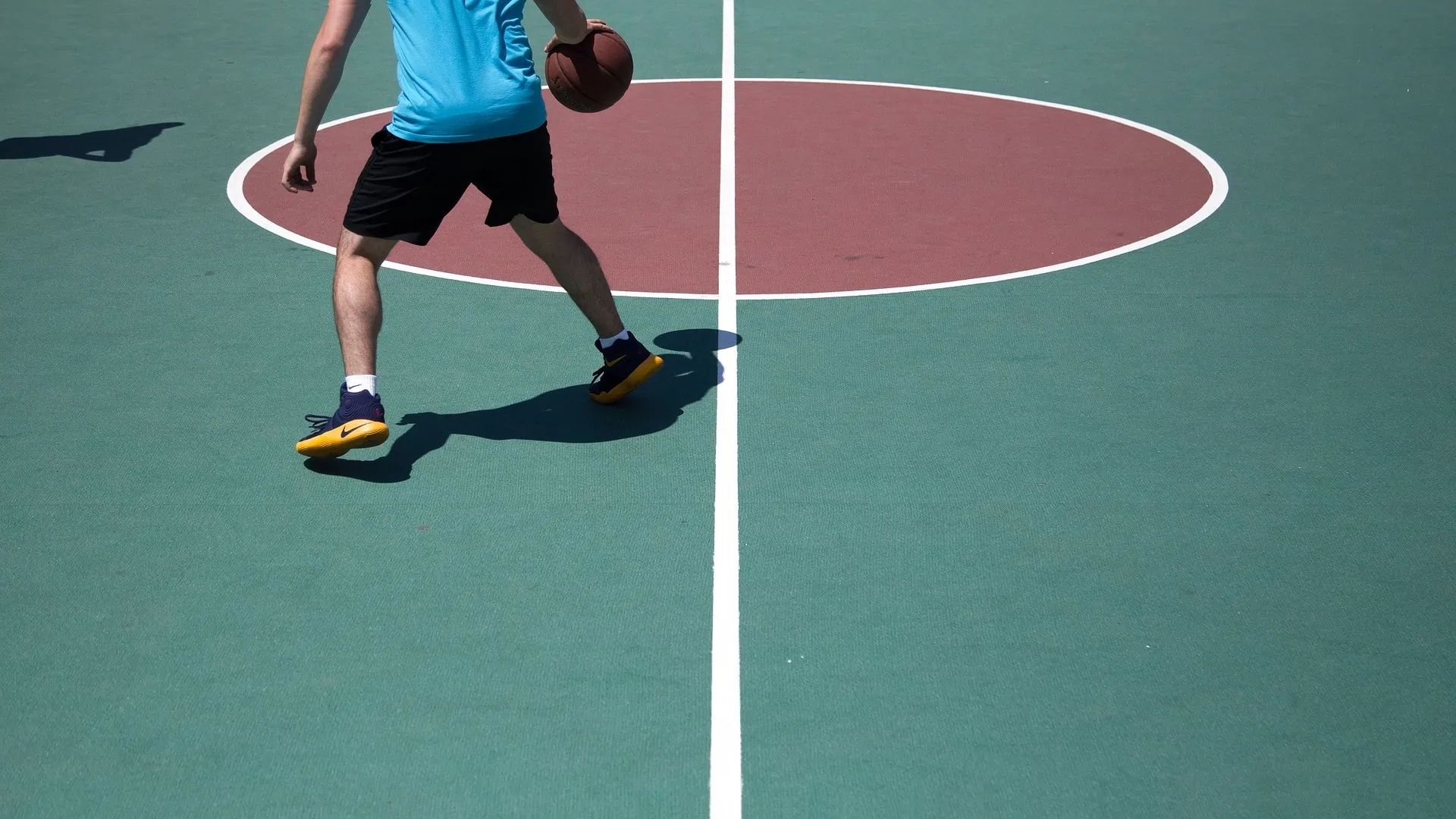 Pockets are preferred by those who purchase basketball shorts for leisurewear. Many choose shorts with flexible drawstrings than the elastic band to adjust the waistband to fit perfectly.
Women's basketball shorts are shorter and don't have pockets. The material is polyester for a lightweight feel and loosely fit to move freely.

What Goes Well with Basketball Shorts?
Basketball shorts are one of the biggest trends right now because it's casual, comfy, and trendy. The basketball shorts that you see on the court are different from the designer shorts populating the market today. They maintain the same cut and material as the traditional shorts, but they're adorned with labels and designs to elevate them to a different level.
Designer basketball shorts offer comfort while allowing you to have fun with your wardrobes. 
No formal polo shirts, please. Onlookers will be confused with your fashion statement. V-neck T-shirts and basketball shorts are a pair made in heaven for casual settings. The size and color depend on your body frame and skin tone.
If you know how to wear basketball shorts casually, seemingly pair with basketball shoes works well. Avoid flashy sneakers unless you want attention. Use ankle socks to protect your feet from blisters.
Add a sports bag drawstring to your outfit. They are lightweight, affordable, and trim for easy transport of your personal belongings.

3 Ways to Wear Basketball Shorts 
Basketball shorts don't have to look like the below-the-knee polyester shorts you see on the court or the slacker staple for your weekend outfit. If you know how to style basketball shorts from head to toe, you can turn heads when you hit the street.
The trend is knee-length or about an inch or two above the knee. There are so many designs and themes that will surely strike your fancy.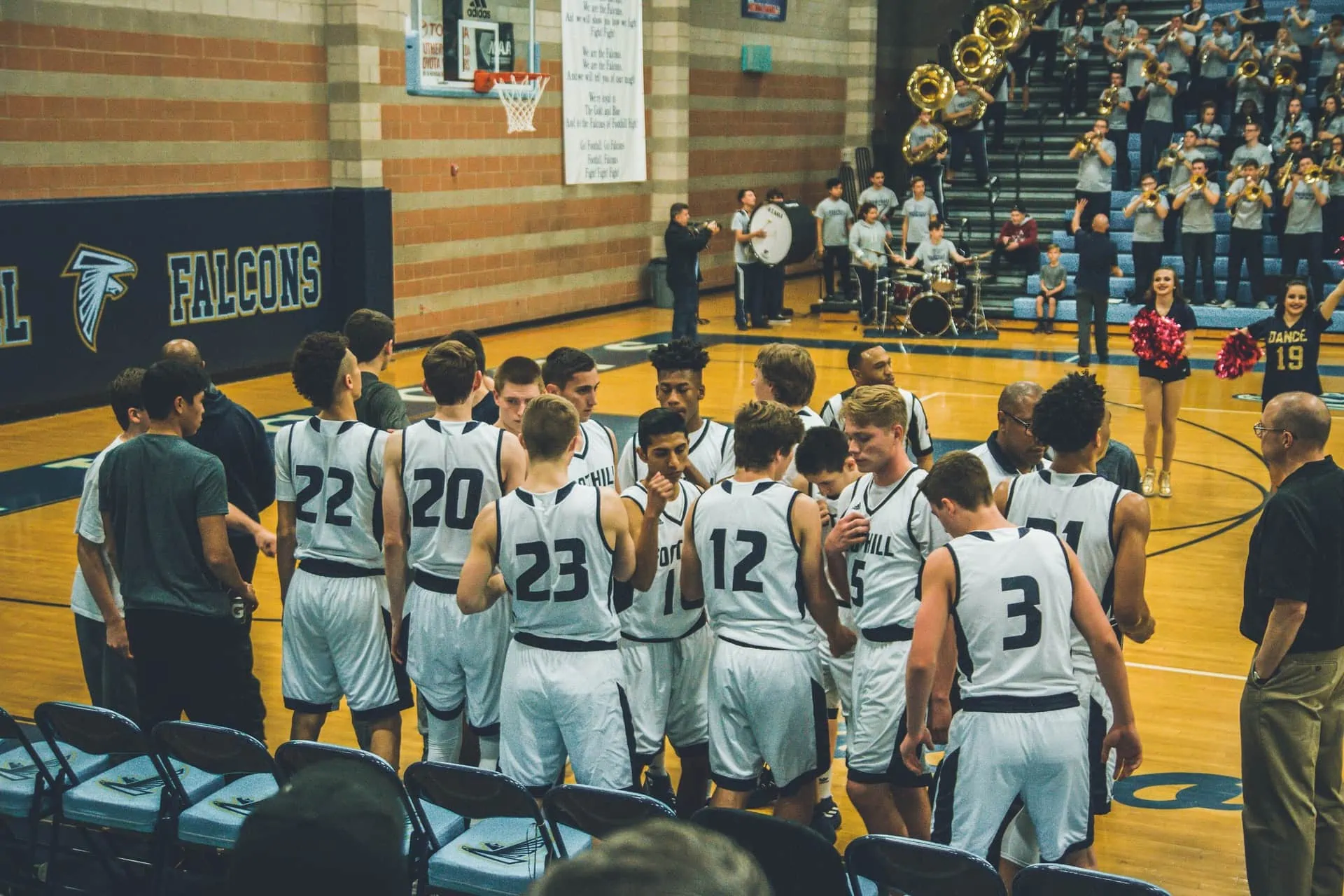 The NBA colors always look good on basketball shorts, whatever team it may be. If you've watched Michael Jordan's "Last Dance "documentary, you'll undoubtedly love the Bull's Champion shorts. Wear college basketball shorts with throwback logos to add some retro in your mix.
2. Tops
A Laker's basketball shorts should have a Laker's basketball jersey on. Otherwise, people will get confused about whose side you are. Basketball jerseys carry the team's name and logo and pair with the basketball shorts. 
Choose a jersey that is one size larger than your everyday clothes. Wear a T-shirt underneath to avoid showing too much skin. Play with your jersey colors. For instance, an orange jersey blends well with a dark bottom.
Avoid wearing jerseys in formal environments.
3. Shoes
Basketball shoes were designed to be chic and laid-back, so they can blend in a casual outfit that stays true to your sense of style.
There are shoes with dazzling colors and attractive designs that should be eye-catchy. Shoes with a high-top will catch more attention than a low-cut since they have a more significant ankle collar. Also include neon stripes, oversized tongues, sole shape, and lace type for accent. If your sneakers are flashy, it's safe to tone down the rest of your outfit to avoid being mistaken for a Christmas tree. 
Shades of black, white, navy blue, gray, army green, or red with few details will pair with any basketball shorts.
Our favorites are Nike's Lebron and Jordan collections, Converse Weapons, and Puma Clyde Hardwood.

Do's and Don'ts of Wearing Basketball Shorts
There's a right and wrong way to wear basketball shorts. To help you understand the world of shorts, we came up with some rules to follow so you will look great in your streetwear.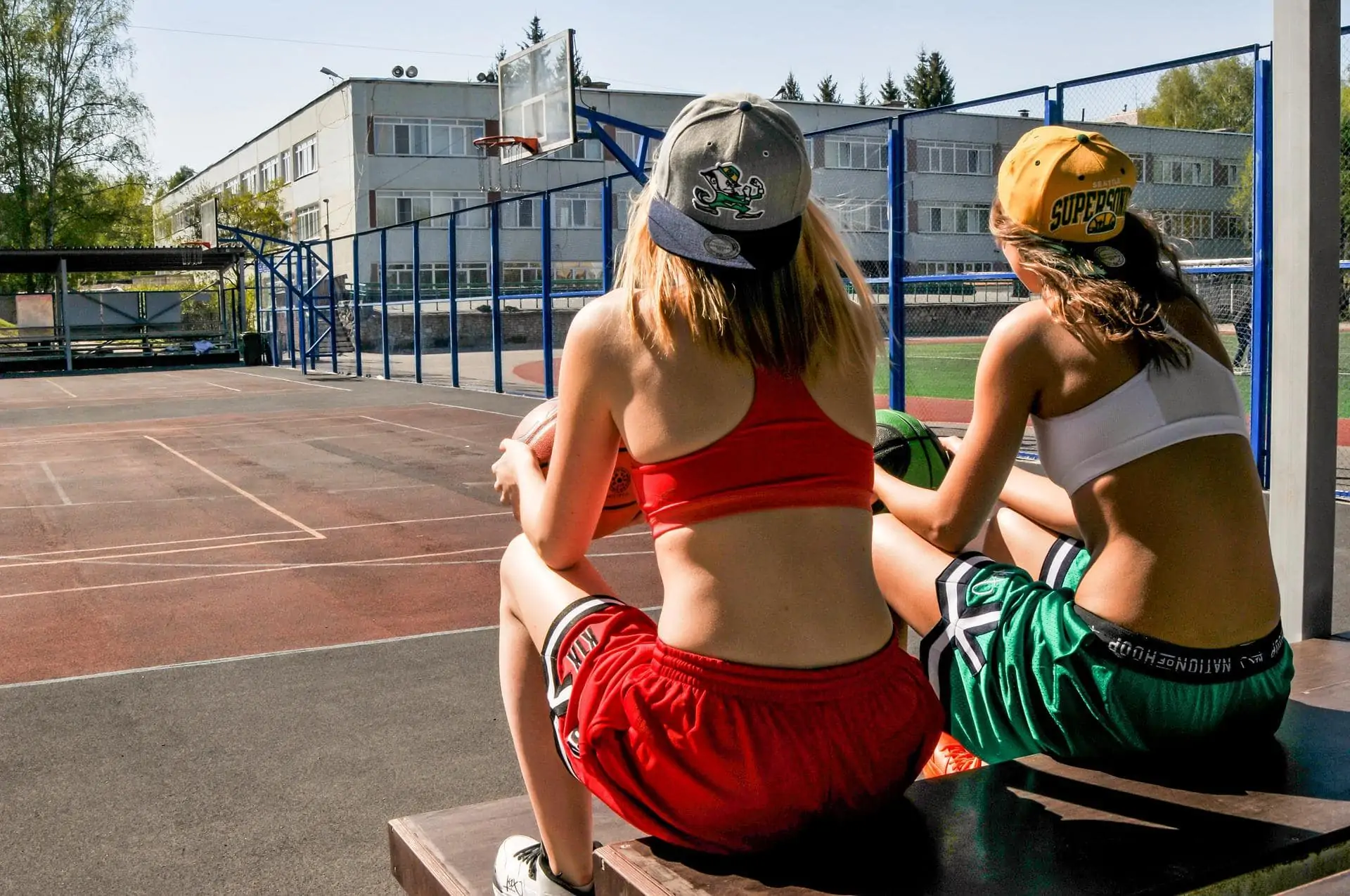 Do's
About an inch or two above the knee.

Make sure that it snugly fits the waist to avoid falling.

Always wear something on top.

Wear the proper basketball shorts for comfort.

Go for functionality and style.

If you are buying online, always check the size chart and compare this with yours.

Check if it's odor-free. The odor from swear can be unpleasant to people around you.
Don'ts
Never use them on formal occasions. You'll be judged.

It will create a wrong impression on your first date unless you don't want a repeat.

Never tuck your tops in.

Don't wear them tight.

They'll get caught in the leg press when worn in the gym.

3 Best Basketball Shorts
The year is about to end, 2022 is knocking at your door, and time to retire your old pair of basketball shorts. Get some inspiration from this list we prepared to help in your selection.  
1. Champion Men's Long Mesh Short
If you're a Jordan fan, these basketball shorts are for you. Champion is the official maker of the Chicago Bull's uniform, well-known for its durability. These championship shorts are a bit pricey but will certainly bang your bucks, built to last all your practice sessions. It's one hundred percent polyester.
You'll surely find the right fit from their nine-size options. They come with pockets to store your wallet, phone, and keys. They're great for on- and off-court wear and washing machine-friendly. 
2. Russell Athletic Men's Mesh Short with Pockets
Get versatile performance and incredible comfort with Russell Athletic Men's Mesh Short with Pockets. The flexible drawstrings make the waist adaptable. The moisture-wicking technology combined with the breathable material keeps sweat away to allow you total comfort while playing. 
They are available in six sizes and nine different colors.
3. Under Armour Men's Raid Shorts
Steph Curry is one of the endorsers of Under Armour. The shorts are made of smooth and thin fabric. making them comfortable to wear. Four-way stretch construction makes moving easy in any direction. Sweat is absorbed and dried fast and absorbs odor. You barely feel them because of their lightweight. The elastic band grips the waist. 
The shorts are available in nine sizes and four different colors.
Wrapping Things Up: How to Style Basketball Shorts?
Basketball shorts are streetwear that evolved. From the original design of mid-thigh length, it dropped down to below the knees. The stylish basketball shorts that populate the market is not the same as those you see on the hard-court. It's made of the same cut and the customary fabric, but their design brings the outfit to a new level.
If you know how to style basketball shorts, you'll make heads turn when you walk the streets. It's a casual outfit that can be worn comfortably and look trendy. To be stylish, the logo of Nike, Adidas, or Under Armour should show on the shorts. Others prefer bright colors or cartoon characters to floss on their friends.
Pair this with tops and basketball shoes to complement your stylish personality to complete the ensemble.
If you found this post helpful, you're definitely going to like our other basketball how-tos here.
> How to Wash a Basketball Jersey
> How to Wash a Swingman Basketball Jersey