This is it – your first basketball jersey!  Now that the newness and excitement of a new jersey or uniform has worn off, it's time for your first wash.  How do you wash a sports jersey? Don't worry, we will get through this. Don't be alarmed by the wash day horror stories.  When we are done your jersey will come out fresh and crisp like the first day you wore it. 
If you have ever ruined a jersey before, don't worry, that won't happen again.  Back then you were a newbie who didn't have the help of us or the internet. Not only will we give you the best information on how to wash a basketball jersey we will also provide you with useful information on how to remove stains and tips for ensuring that your jersey doesn't experience any damage.  
You don't want to be the player walking onto the court with a pink jersey. Therefore, keep reading to ensure that your jersey stays fresh and looking like the day you just bought it. 
How to Wash Your Basketball Jersey Without Damaging It
I know what you're thinking – washing clothes is easy.  All you have to do to wash your jersey is throw it in the washing machine add detergent and presto, magic.  I wish it was that easy but it's not.  There are some rules of thumb that you should follow when you are washing team jerseys or novelty jerseys. 
Presoak
Before you begin washing your jersey make sure that you remove any stains.  This step should be done first, however, we will cover it more in depth within the next section. 
Before you even think about just throwing the jersey in the washing machine make sure that you have already assessed the color.  The color of your garment is extremely important for how you will wash it, especially if you are attempting to wash with other materials.  
In short, do NOT wash a jersey with other clothing.  This is the best way to ensure that you are not damaging your basketball jersey or uniform.  If you have no other option, make sure that you are not washing your item with any cotton items like socks.  You will have the added bonus of lint balls on its letters or numbers when you discover it later.  
Understanding your jersey's material is also essential in understanding how to wash jerseys in the washing machine.  Though a jersey's material is heavy duty it can still be damaged.  One added step that can be essential to the upkeep of your jersey is doing a presoak.  
Your presoak will not only help to keep your jersey or uniform looking sharp, it will aid in getting out the body odor trapped in the garment.  To perform the proper pre-soak, you will need two things.  These things include warm water and laundry detergent.  If for any reason you have mud or heavy dirt on your jersey this will be essential in removing it. 
If you have time, let your garment soak overnight.  If time is not on your side give yourself at least one hour before washing your item to allow it to soak before proceeding with your machine wash.   To make your presoak fill a large tub, basin or utility sink with warm water.  In this warm water add two tablespoons of detergent.  You will want the detergent to be rich in enzymes to break down debris and dirt. A Detergent which will aid in properly breaking down stains is Tide.  You will then want to add baking soda to your presoak to ensure that you are not only getting rid of stains but reducing odor.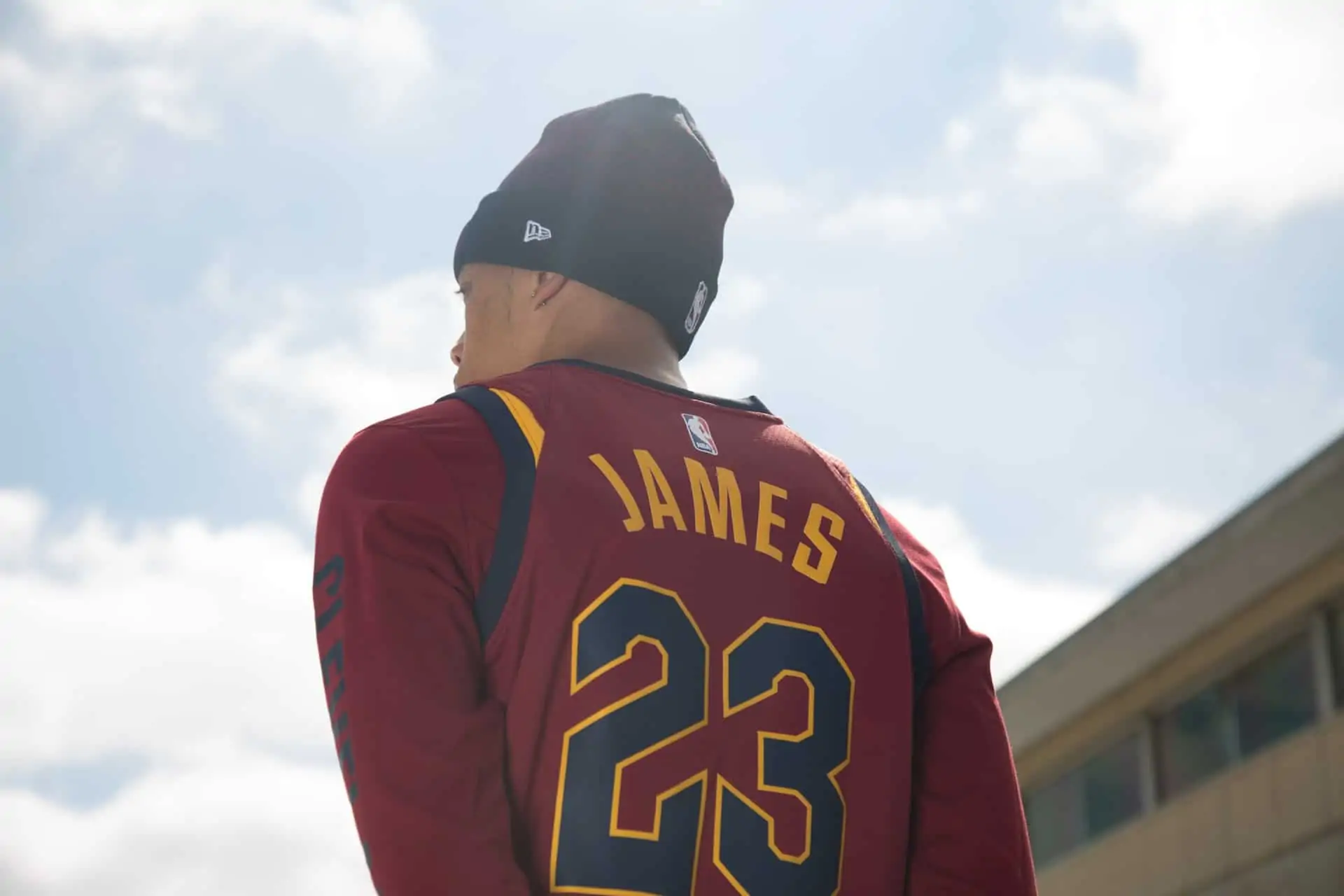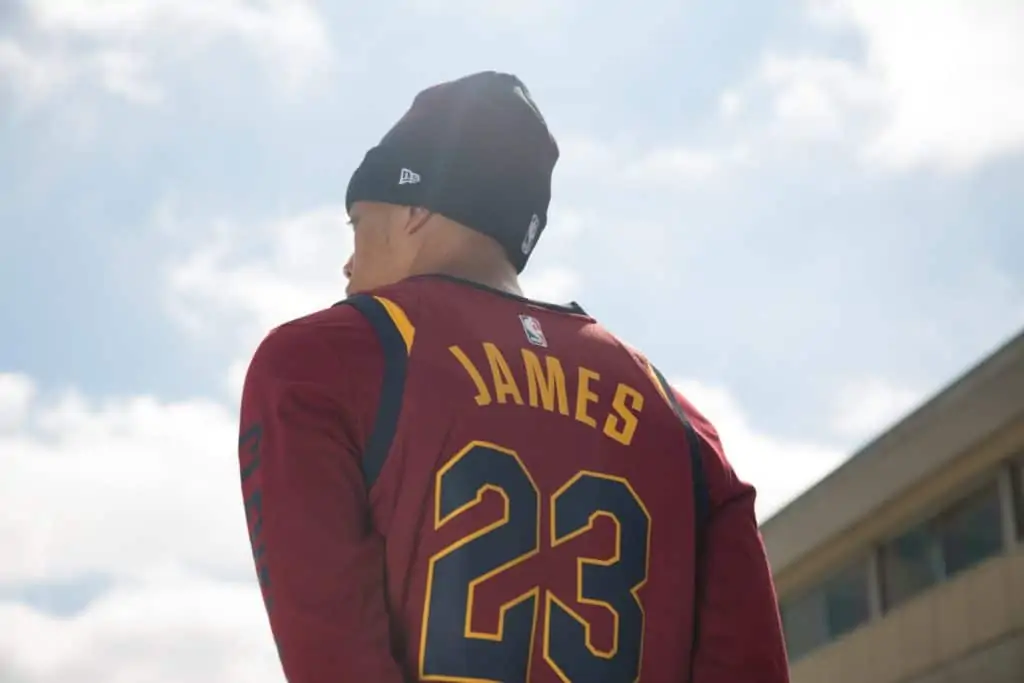 Washing Your Jersey
Now, here comes the important part – actually washing your jersey.  Turn your jersey inside out to avoid any damage to decals, letters, patches, etc.    STOP. Do not just throw your jersey into the washing machine.  Take this time to read or re read the wash instructions on your jersey's tag.  Although there are general rules to use when washing, the beat instructions are the ones given by the manufacturer.  If there are no instructions you can proceed with the ones listed here. 
Place it in the washing machine alone and wash on a cold cycle.  This is often referred to as cool base jersey washing instructions.  If one is available, utilize a laundry bag to wash your jersey in.  After your item has successfully finished its cycle, it is time to dry. 
Drying Your Jersey
You do not want to put your jersey or uniform in the dryer.  Putting it in the dryer may cause unneeded shrinkage.  The last thing you want to do is pull your jersey from the dryer and realize that it no longer fits.  Instead, hang your jersey on a line or garment rack to air dry.  If this is not an option, simply grab a hanger and hang it some place out of the way until it is done. 
How to Remove Stains in a Basketball Jersey
Depending on the stain, removal may be a long process but it is certainly worth it. Stains can bring unwanted attention to you and your jersey as well as throw off the uniform look of the team.  
Different stains should ultimately be treated differently as well. For example, you wouldn't treat a blood stain in the same manner that you would a mud stain. One thing to remember when treating stains is to never use hot water. Instead of removing the stain it will allow it to set.  

Preparing is a major key in stain removal on your basketball jersey. This will ultimately remove any stains which are not deep in the fabric.  If there are still remains on your jersey after you have allowed it to pre-soak you may want to give it an extra treatment. 

This treatment can be done by brushing a bit more detergent into the stain using a brush or spraying an enzyme rich stain remover on the stain before washing. 
Can You Machine Wash a Basketball Jersey?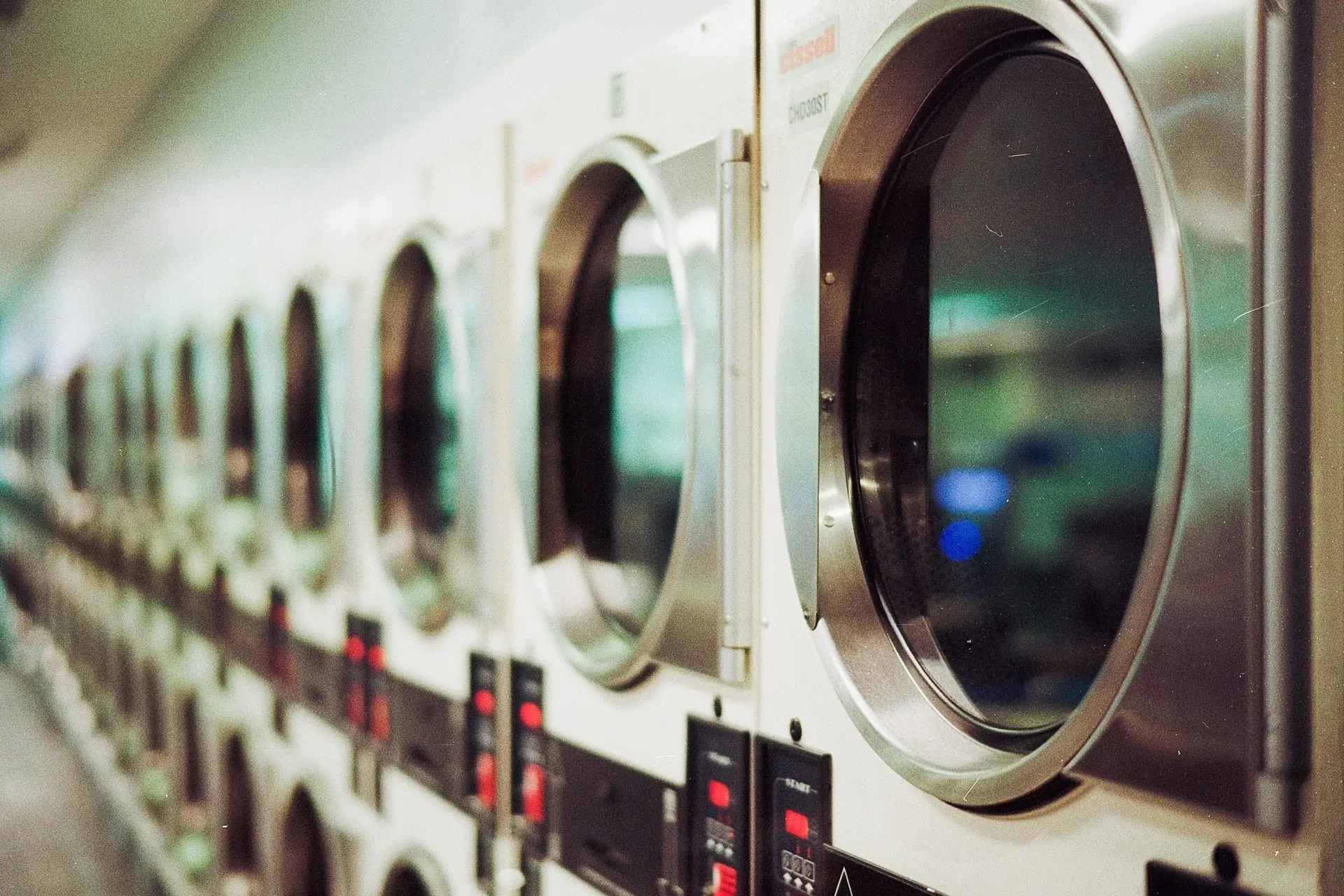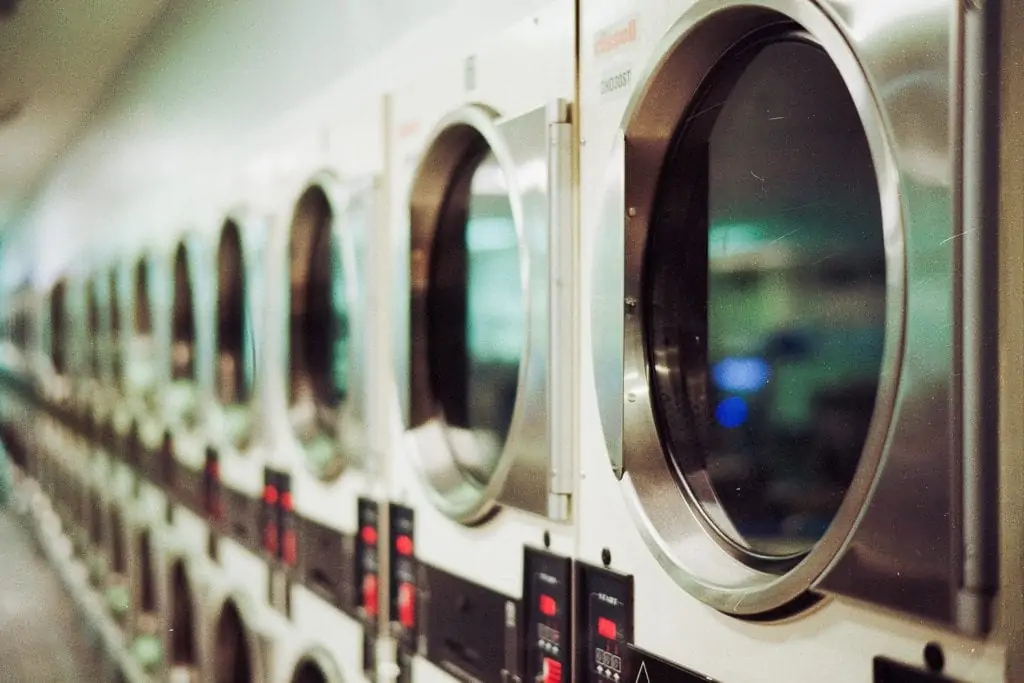 When you think about how to wash jersey fabric what tools come to mind?  Do you think of a wash basin or simply hand washing?  Contrary to popular belief, you can most certainly machine wash a basketball jersey.  However, there are some things that you should keep in mind.  This includes things like never washing your jersey in hot water.  If you are extra cautious about washing your jersey in the washing machine, utilize a laundry bag for washing. 
Can You Wash a Basketball Jersey with Other Clothes?
Though an easy answer to this question would be yes.  If you are looking to keep your jersey in the best condition, then no.  Let's face it, you can do anything you want.  You may be rushing and have no choice but to wash your jersey with other clothing, however, it's not recommended.  
Other clothing may cause things like mothballs and discoloration.   For example, you may want to rethink washing your jersey with underwear or cotton socks.  Towels are a MAJOR item that you will want to avoid washing your clothing with.  
The color of your jersey is another reason that you will not want to wash it with several other products.  It's obvious that you shouldn't wash white clothing with red clothing however, in the event that you do, your white will probably have a pretty pastel hue.  This can be said for your white jersey.  Bleeding is a major deterrent in washing your jersey with other items, especially items of color. 
Do's and Don'ts of Washing a Basketball Jersey
DON'T wash your jersey with other articles of clothing.  Not only can discoloration occur, you may also experience more texture on things like patches, letters and numbers. 

DON'T use hot water on your jersey for stains or to wash. It can shrink your jersey and set stains into clothing. 

DON'T use detergent with bleach.  This may wear your jersey and cause discoloration.

DON'T put your jersey into the dryer. 

DON'T wait until game day to attempt to wash your uniform. 

DON'T iron your jersey.

DO wash your jersey or basketball uniform alone. This prevents any chance of fading or discoloration. 

DO assess any stains or extra love that your jersey will need before you put it in the washing machine.

DO always read the manufacturer's care instructions.  This may come supplemental with your uniform or be on the attached tag. 

DO turn your jersey inside out before washing. 

DO pre-soak heavily soiled items. 
Wrapping Things Up: How to Wash a Basketball Jersey
If you were ever wondering how to wash jerseys in the washing machine, we hope you have found your answers.  Taking care of your jersey doesn't have to be a tedious task.  However, it is one that may call for a little more effort than something like washing your underwear. 
Hot water is one thing you will want to avoid when handling your jersey.  It can not only cause discoloration in the jersey but also wear in the lettering.  Washing your jersey in hot water is another mistake you don't want to make.  You may pull it from the washer to find that it has shrank.  
The Do's and Don'ts list of washing your jersey is a great collective if you are looking for quick hard-hitting tips.  This includes things like never tumble drying your jersey and even how bleach can hurt your jersey.  We hope we have answered any questions you may have had and answered how to wash a basketball jersey. 
Did you find this post helpful? Then you may also like our post on how to wash a swingman basketball jersey.
Need help styling your basketball jerseys? Check out our guide here.
> How to Restore Grip on a Basketball
> How to Clean White Basketball Shoes