On September 10, 2022, the NBA Hall of Famer list had 13 additional names composed of three NBA players, two WNBA players, one women's college basketball player, one EuroLeague basketball player, three coaches, two contributors, and one referee.
Former NBA players who are honorees do not get money from Hall's funds but receive a pension from the NBA organization.
Read on to learn more about famers and how they get inducted into the NBA Hall of Fame family.
What Does a Hall of Famer Mean in the NBA?
In recognition of James Naismith, the Naismith Basketball Hall of Fame (HOF) museum in Springfield, Massachusetts, was named after him. Museum serves as a library promoting the rich history of basketball.
Great players never rest until they are at their best, their greatness preserved at the Naismith Basketball Hall of Fame as legends.
Players, coaches, and personalities who have immensely contributed to the development of the sport were included in the basketball HOF. They will be honored to stay in the hearts and minds of basketball fans.
The first batch of inductees was introduced in 1959 before the facility was opened to the public on February 17, 1968. There is 216 Hall of Fame basketball players, and every year new basketeers are added to the roster. 
On September 10, 2022, 13 new names were included in the NBA hall of Famers list, these are:
Tim Hardway (Player)
Tim Hardaway wore the jerseys of Warriors, Heat, Mavericks, Nuggets, and Pacers during his 13-year NBA career. Hardaway was a five-time NBA All-Star and an Olympic gold medalist with Team USA in the 2000 games. 
Manu Ginobili (Player)
Manu Ginobili donned the San Antonio Spurs jersey for 16 seasons winning four NBA championships. Ginobili was twice selected as an All-Star, a two-time All-NBA selection, and earned an Olympic gold medal playing for Argentina in 2004.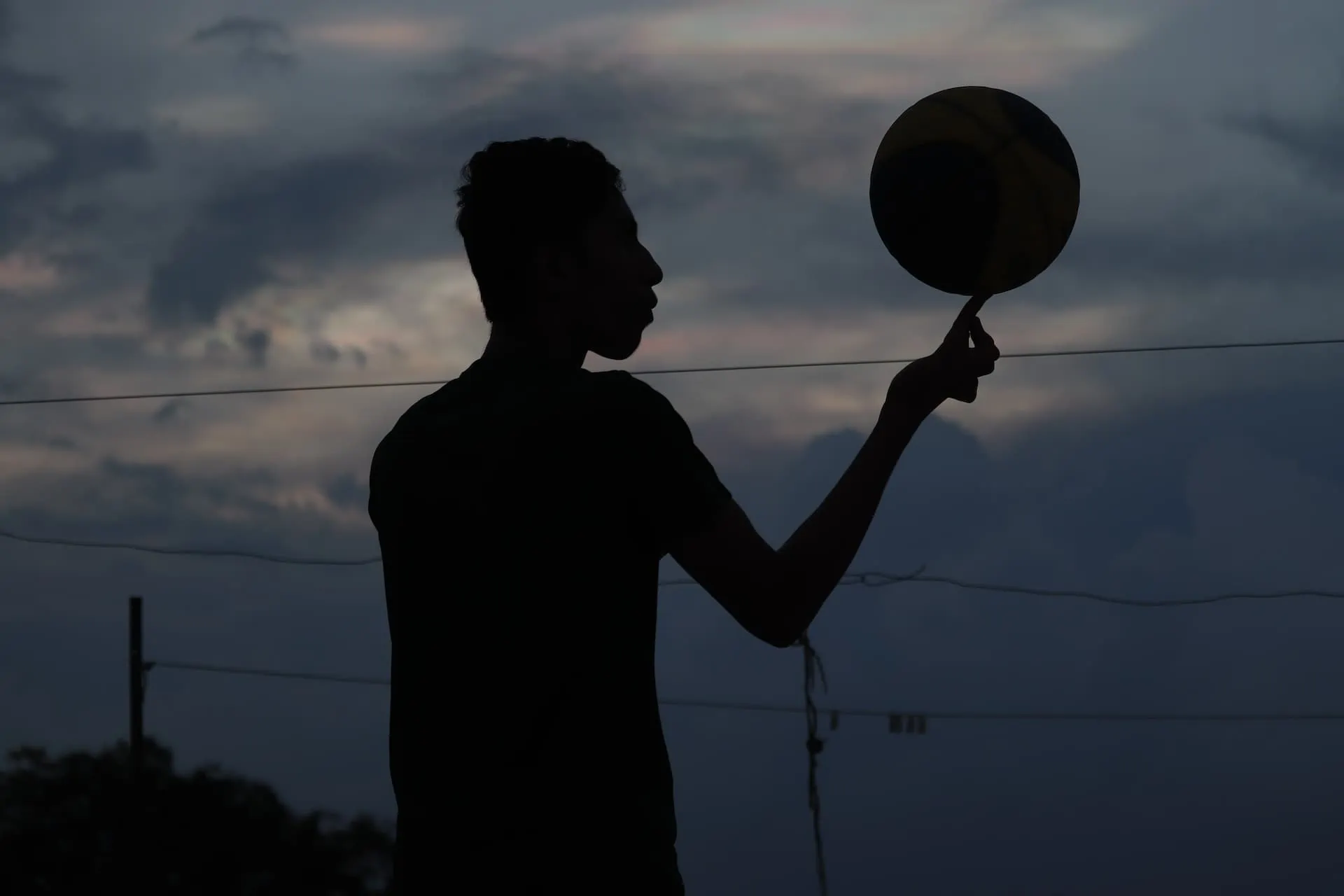 Lou Hudson (Player)
Lou Hudson was a 13-year veteran in the NBA playing for the Atlanta Hawks, formerly St. Louis, and Los Angeles Lakers. Hudson was a six-time NBA All-Star.
Swin Cash (Player)
Swin Cash had a 15-year stint in the WNBA with the Shock, Storm, Sky, and Liberty. Cash was named All-Star four times, two-time All-Star MVP, and three WNBA rings, Detroit (2003 and 2006) and Seattle (2010)
Theresa Shank Grentz (Player)
Theresa Shank Grentz was a three-time All-American at Immaculata University and led the school to three consecutive national titles.
Lindsay Whalen (Player)
Lindsay Whalen had a 15-year stint in the WNBA playing for Connecticut Sun and Minnesota Lynx winning three WNBA championships with the Lynx (2011, 2013, 2015). Whalen was a five-time All-Star and three-time All-WNBA first-team selection.
Radivoj Korac (Player)
Radivoj Korac led the Yugoslavian team to a silver medal finish in the 1968 Olympics and silver medals at the 1963 and 1967 FIBA World Cups. Korac holds the Euro League's scoring record with 99 points in the 1964-65 season.
Bob Huggins (Coach)
Bob Huggins recorded 916 wins in 40 seasons to become one of the six Division I coach to register no less than 900 victories besides fellow-famers Mike Krzyzewski, Jim Boeheim, Jim Calhoun, Bob Knight and Roy Williams. 
George Karl (Coach)
George Karl was NBA Coach of The Year in 2013 and had 27 seasons in the NBA with Cleveland Cavaliers, Golden State Warriors, Seattle Supersonics, Milwaukee Bucks, Denver Nuggets, and Sacramento Kings. Karl's win-loss record was 1,175-824, and he was in the playoffs 22 times with five teams.
Marianne Stanley (Coach)
Marianne Stanley had four seasons in the WNBA coaching for the Washington Mystics and Indiana Fever. Stanley was elected WNBA Coach of The Year in 2002 and won an NCAA championship in 1985.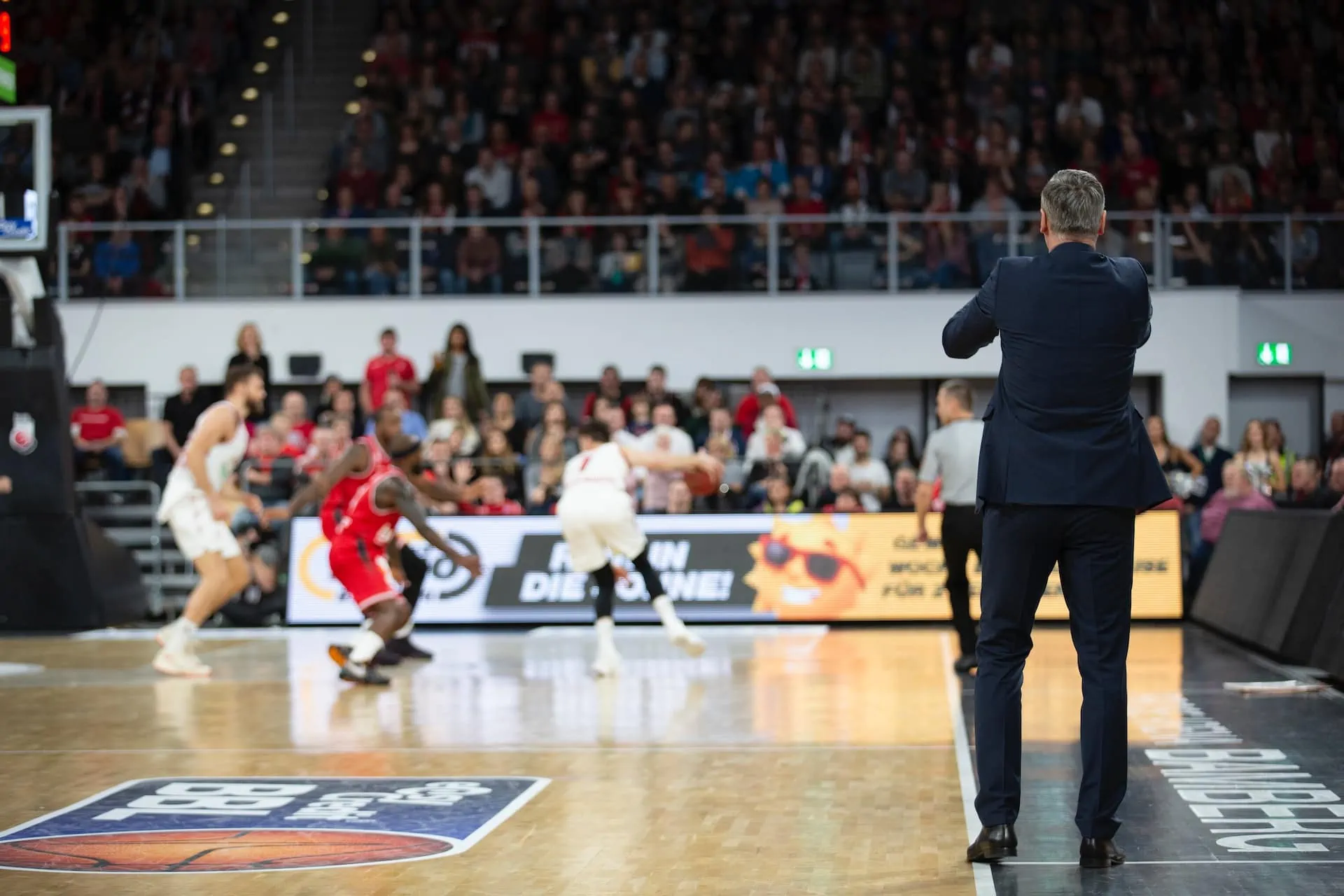 Larry Costello (Contributor)
Larry Costello is a six-time All-Star and a 10-year coach with the Milwaukee Bucks and Chicago Bulls. Costello won NBA titles as a 76ers player and a Bucks coach.
Del Harris (Contributor)
Del Harris was a 14-year NBA coach with Houston Rockets, Milwaukee Bucks, and Los Angeles Lakers. Harris had a 556-457 record and led the Houston Rockets to the 1981 NBA Finals. 
Hugh Evans (Referee)
Hugh Evans was an NBA referee for 28 seasons and officiated in over 1,900 regular games, 35 finals games, and four All-Star Games.
How Does a Player Get into the NBA Hall of Fame?
Getting inducted into the Naismith Basketball Hall of Fame family is the highest accolade any basketeer can get. Members are immortalized as the greatest basketball players the sport produced.
Famers go through a process before their names are entered into the Naismith BHOF records.
Eligibility
A player must be retired for at least five years, and the selection process takes about a year, so it takes six years before getting nominated. If a player comes out of retirement the BHOF will review the case to determine worthiness for distinction.
In 1998, Michael Jordan retired for the second time from the Bulls. Jordan came out from retirement in 2001 to play for the Washington Wizards for two seasons, this was considered a significant move, and Jordan wasn't inducted as a famer until 2009.
Nomination 
Anyone can nominate a player in the BHOF by filling out a form from the Naismith BHOF for submission to the president of the organization not later than October 31 each year. All candidates with valid nomination forms will be added to the official ballot for review by a committee.
Screening Committees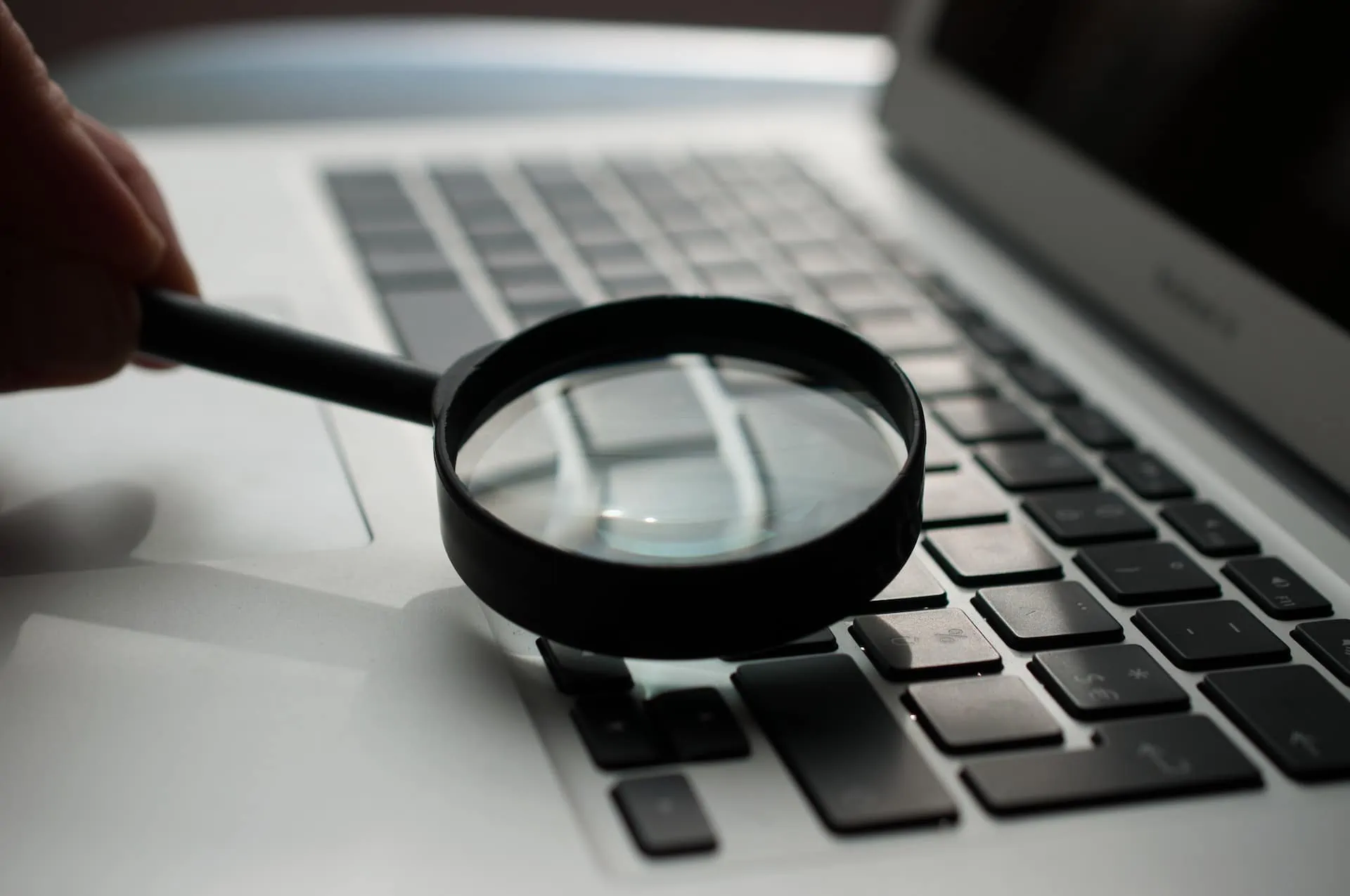 Two screening committees exist, North American and Women's. Individual nominees, or "Finalists," are selected by these Committees and reviewed by the Honors Committee, which then votes on persons to be enshrined. There are nine voting members for the North American Committee and the Women's Committee has seven. A nominee must receive 7 of 9 votes from the North American Committee and 5 of 7 votes to move on to the Honors Committee.
The screening committees may choose a maximum of 14 Finalists: North American-10 and Women's-4.
Board of Trustees
The Finalists will be reviewed by the Board of Trustees to determine if the nominee compromised the basketball sport. A Finalist will be disqualified if found unworthy of enshrinement.
Honors Committee
The Honors Committee's role is to carefully examine the Finalist's basketball record before deciding to include the Finalist in the BHOF family. There are two Honors Committees, North American and Women's, composed of 24 members.  A Finalist must earn t least 18 votes from the Honors Committee.
Direct-Elect Committees
Four different Direct-Elect Committees were formed in 2011: the Contributors, the Early African American Pioneers, the International Game, and Veterans (who have retired for over 35 years). The Direct-Elect Committees carefully review each candidate's nomination, and they can directly vote for one famer each year.
Does NBA Hall of Famers Get Paid?
NBA Hall of Famers do not get paid as a member of the family, but they get a lot of perks from endorsements, sponsorships, and memorabilia. Famers receive pension payments from the NBA. The amount depends on the number of years as a player and the age the retiree opted to receive the pension.
There are many retired NBA players but only a few are called to join the Hall of Fame roster. Looking back these guys made a valuable contribution to the sport and their teams during their hardcourt battles and are cherished by fans forever.
If you have your favorite list of NBA Hall of Famers, compare this with what we prepared, and perhaps we'll come up with a common understanding of why we call them great.
3 Greatest NBA Hall of Famers
1. Kareem Abdul-Jabbar
Kareem Abdul-Jabbar dominated basketball from the time he walked on the court as Lew Alcindor at Power Memorial High to the time he played 20 seasons in the NBA with two teams, the Lakers (14 seasons) and Bucks (6 seasons). Abdul-Jabbar's patented skyhook earned him six NBA championships, three NBA MVPs, and Two NBA Finals MVPs, among others.
2. Michael Jordan
Michael Jordan's road to greatness started during his freshman year at North Carolina Tar Heels with a game-winning shot for the NCAA Men's Basketball Championship in 1982. Jordan played for 9 seasons with the Bulls and three seasons with the Wizards. Among His Airness's accolades are six NBA championships (two 3-peats; 1991-93 and 1996-98), six NBA Finals MVPs, five NBA MVPs, and three NBA All-Star MVPs.
3. Bill Russel
Basketball is a scoring game and Bill Russel's defensive mentality changed that. Russel's shot-blocking skills turned the Celtics into a powerful defensive and offensive machine. Russel started and ended his playing career (1956-1969) wearing the Celtics jersey winning 11 NBA championships, five NBA MVPs, one NBA All-Star MVP, etc.
How Much Do NBA Players Get for Pension?
The NBA pension plan started in 1965 covering players with at least three years of hardcourt experience. 
Retired players start receiving the pension at age 50 but have the option to receive it at 45 years old at a reduced rate since they'll receive payments over a longer period. Players are encouraged to receive a pension at 62 for the highest-possible payout.
At age 62, a three-year veteran will receive a minimum of $56,998 annually and a 10-year or more player in the NBA will receive a maximum amount of $215,000.
Aside from the pension, NBA retirees are entitled to other benefits.
Educational Program
Former players can enroll in college to complete their education and can reimburse $33,000 annually. Guys who didn't finish their studies can get their diplomas and those who have degrees can pursue higher education.
Retired NBA players: Adonal Foyle earned an MBA and Vladimir Stepania completed his master's degree. Former WNBA player Adrienne Goodson received her master's degree.
Healthcare for Life
Players have lifetime health coverage after three years in the NBA and those who played 10 years or more include their spouses and children.
Wrapping Things Up: Do NBA Hall of Famers Get Paid?
Names included in the NBA Hall of Famers List get plaques, rings, and recognition but they do not get money directly from Hall's coffers.
Instead, NBA famers get pensions and perks from endorsements, sponsorships, or commercials. Famers have increased career choices; companies are looking for people with a HOF tag.
Importantly, their jerseys are hung which is a form of immortality.
We hope you enjoyed this post! If you did, be sure to check out our other basketball FAQ articles here.
> Do NBA Players Play in the Olympics?