The ultimate recognition for any athlete or artist is to be inducted into the Hall of Fame of their respective crafts. In basketball, that happens to be the Naismith Memorial Basketball of Fame, or simply the Basketball Hall of Fame. How does a basketball player get inducted into the Hall of Fame? Who are the NBA Hall of Famers? This article will attempt to answer these questions and more.
What is the NBA Hall of Fame?
Many don't realize that there is technically no NBA Hall of Fame. Many basketball fans and would-be critics are not aware of this fact. This means that a nominee's whole body of work is taken into consideration. 
For example, take a look at Arvydas Sabonis. The 7-foot-3 Lithuanian legend had a solid but unspectacular NBA career, one that saw him average 12 points, 7.3 rebounds, 2.1 assists, and 1.1 blocks a night. Nothing jumps out of those numbers, and it's also worth noting that Sabonis entered the league as a 28-year-old rookie in 1995.
But anyone looking at his resume before his NBA journey would be amazed! Sabonis-led Soviet Union teams took two gold medals in the Olympics (1988) and World Cup (1982). When representing his native Lithuania, Sabonis collected three more medals in international competitions. And that's not including the Euroleague managed to harness four more medals.
Another thing about the Basketball Hall of Fame is that inductees are not limited to basketball players. Coaches, announcers, team owners, and many more who contributed significantly to the sport may also be inducted.
What Makes a Player an NBA Hall of Famer?
There really is no direct answer to the question, adding to the confusion of basketball fans. A championship or individual accolades, especially only in the NBA, may not be enough for someone to enter the Hall of Fame.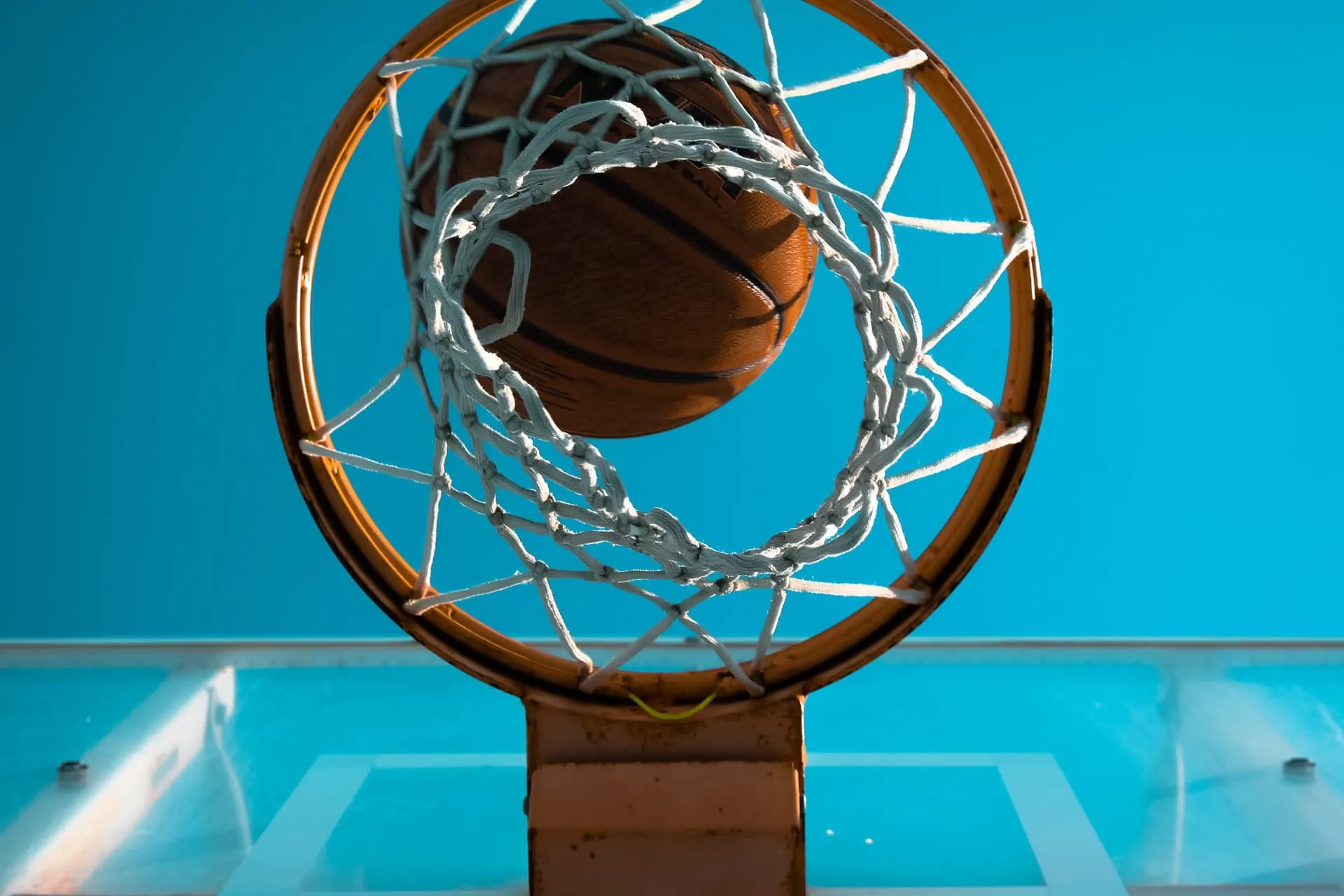 Of course, the obvious greats have no problem getting enshrined. Michael Jordan, Bill Russell, Julius Erving, Larry Bird, Magic Johnson, Wilt Chamberlain, Jerry West, John Havlicek, and others have clear-cut cases. Still, other "greats" are yet to enter the Hall despite a host of individual awards and a championship ring.
Here are some examples:
Chris Webber.

Webber was a five-time All-Star named to the All-NBA first team in 2001. That's proof that in C-Webb's prime, he can be a top 5 player in the NBA. However, his lack of an international resume and involvement in a scandal back at Michigan seems to have hurt his case. Webber retired in 2008 and was eligible for the last nine years.

Chris Bosh.

Bosh is a two-time NBA champion and an 11-time All-Star. Bosh retired in 2017, but he will probably be voted to the HOF in 2023, although he was already eligible in 2022.

Tim Hardaway.

Hardaway is the guard version of Chris Webber because he was one of the best NBA point guards in his prime but just couldn't get over the hump. He was a five-time All-Star and a first-team All-NBA in 1997. Like C-Webb, Hardaway doesn't have a ring but won a gold medal in the Olympics in 2000. He's retired since 2003, so many basketball fans have lost hope that they'll ever see Tim Hardaway enshrined.

Kevin Johnson.

Johnson was a three-time All-Star and a five-time All-NBA, winning the FIBA World Cup in 1994. Apparently, the Hall has said no for 22 years now.

Anfernee Hardaway.

Injuries robbed Penny of a Hall of Fame career, but his individual accolades could be enough to sway voters. That did not happen for the better part of two decades but look at his resume. He was a four-time All-Star named to the All-NBA first team twice.

Amare Stoudemire. Amare was a six-time All-Star and a five-time All-NBA. It's not entirely clear what delayed his enshrinement, but he could probably enter if the talent pool is shallow.
Ben Wallace.

Rasheed Wallace was a better offensive player, but you can argue that Ben Wallace was the more impactful player overall. Big Ben was a six-time All-Star, five-time All-NBA, six-time All-Defense, and won Defensive Player of the Year four times. You can make a case for Wallace to be the best defensive player of his era and perhaps of all time. 

Bobby Jones.

Jones was the reason why the NBA invented the Sixth Man of the Year Award. So, was Jones only a sixth man? No, he wasn't. He made a total of eight All-Defensive first teams, a four-time All-Star, and an NBA champion.
Looking at the list above, it's easy to see why there is no clear-cut answer about NBA Hall of Fame requirements. Sadly, players like Bobby Jones, Tim Hardaway, and Chris Webber did not experience the NBA Hall of Fame benefits, that is, the respect of those with an enshrinement vote.
Who is Eligible for the NBA Hall of Fame?
A player will be inducted into the Basketball Hall of Fame after they have hung up their sneakers for at least four years. 
According to the Hall's website, the player will be considered for enshrinement during the fifth year. If a player returns from retirement for a limited time, as defined by the BHOF, his or her case and eligibility for enshrinement will be reviewed on an individual basis. A form and supporting documentation must be submitted to the President of the Hall of Fame by November 1st, and another person must nominate the player.
How Many NBA Hall of Famers Are There? Who are They?
The Hall of Fame has inducted a total of 177 or 178 basketball players, depending on Nathaniel Clifton's classification. According to Clifton's classification, 110 or 111 of these have played in the NBA. 
It would be too long to include every player and their achievements here, but this article will aim to list some of the players who represented milestones and with lengthy resumes. They are:
1. George Mikan
Mikan was the first NBA player inducted into the Basketball Hall of Fame. The three others in the 1959 batch did not have the privilege because they played in the 20s or 30s when the NBA wasn't founded yet.
2. Bob Davies
After Mikan's induction in 1959, the next NBA player was Bob Davies. He played for the Rochester Royals and was an All-Star for them in the 1950s.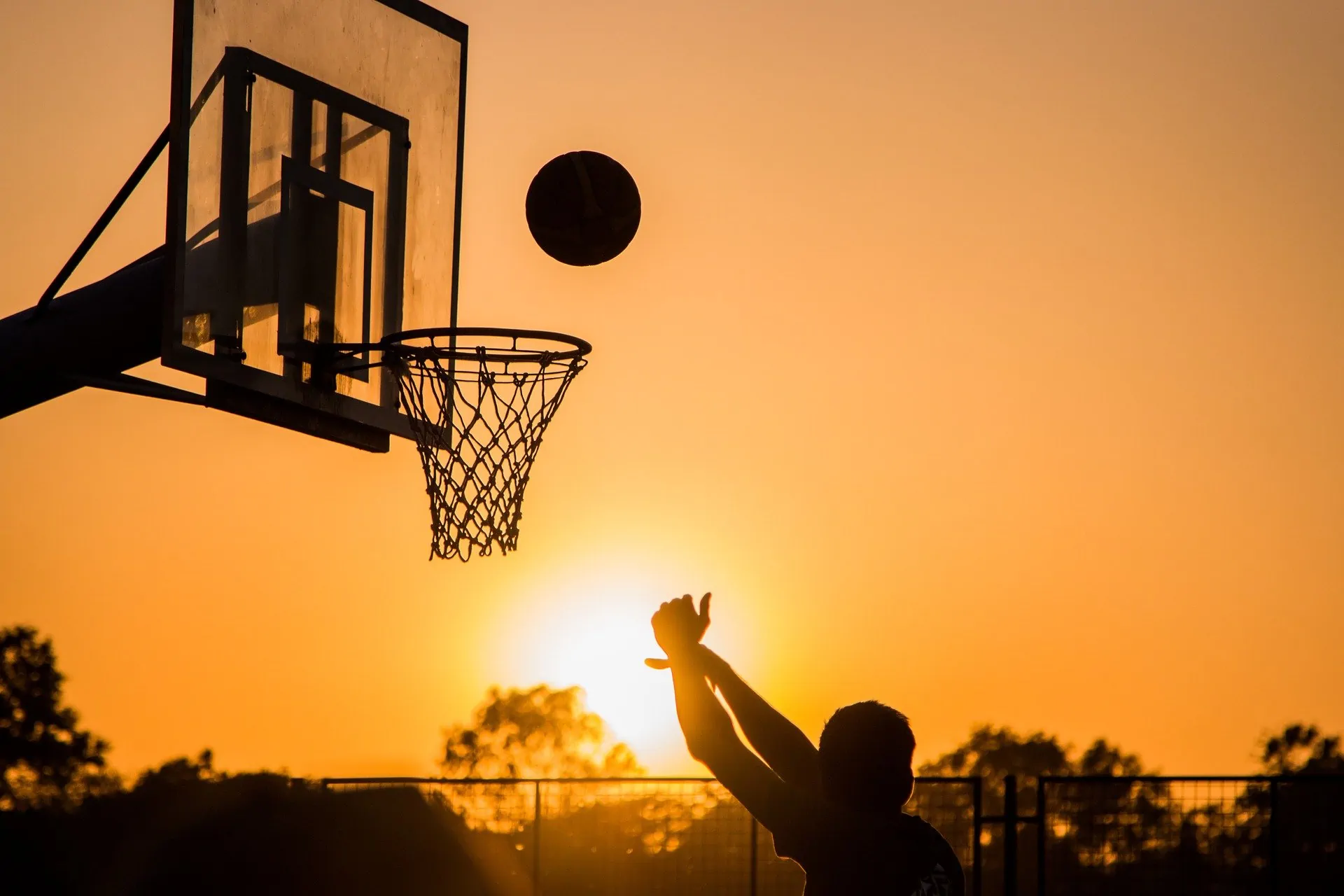 3. Bob Cousy
Bob Cousy and Bob Pettit were the NBA players inducted in 1971, but Cousy was the one with more accolades. Cousy was a six-time champion, an NBA MVP, 13-time All-Star, and led the league in assists eight times. 
4. Bill Russell
Cousy's teammate Russell was the winningest NBA player of all time. He was the last person to be inducted as a player and coach, joining John Wooden, Lenny Wilkens, Bill Sharman, and Tom Heinsohn. Russell was a five-time NBA MVP and won 11 championships out of 13 seasons. In college, Russell was also a big-time winner, leading San Francisco to back-to-back titles in 1955 and 1956.
5. Elgin Baylor
Baylor was considered to be the first basketball player with gravity-defying moves. He was an 11-time All-Star and set the all-time NBA Finals record for most points in a game (61). 
Called "The Big Dipper," Wilt was the main rival of Bill Russell. He won "only" two championships, but was considered the more dominant offensive player between the two. Chamberlain holds 72 NBA records, 68 by himself including most points in a game, most PPG in a season, and most rebounds per game in a season. 
7. No products found. 
The first player to average a triple-double for the whole season, Robertson was an all-around player like no one before him. He was a 12-time All-Star, an 11-time All-NBA, an NBA champion, and an NBA MVP. 
8. No products found.  
Also inducted in 1980 like Robertson, West was so good the NBA made his silhouette its logo. He also had the distinction as the only Finals MVP from the losing team. West was selected an All-Star every year of his career, an NBA champion, and an Olympic gold medalist.
9. Bill Bradley
Bradley did not have the careers of Russell, Chamberlain, West, or Robertson, but he was a winner everywhere he goes. In fact, he was the first person to win a Euroleague title, an Olympic gold medal, and an NBA championship. The other one was Manu Ginobili.
10. Julius Erving 
Called the godfather of dunking by his peers, Dr. J was considered the very first basketball superstar icon. He was a phenomenal college player, but even a better pro. Erving was an 11-time NBA All-Star, five-time All-NBA first team, an NBA MVP, and a champion.
11. Kareem Abdul-Jabbar
Many consider Kareem the greatest basketball player of all time and he had a compelling case. The 7-foot-1 center led his high school team to three championships and went on to win 79 of 81 games while he was there. College was no different. Abdul-Jabbar won three national titles and was the reason why the NCAA banned dunking.
In the NBA, Kareem's star and dominance continued. He won six NBA MVPs, six championships, two Finals MVPs, and was named All-Star 19 times.  He also made the All-NBA team 15 times and All-Defensive teams 11 times.
12. Larry Bird 
Bird's longevity was the only negative thing about his career, but everything else was immaculate. He was a three-time NBA champion, a three-time MVP, 12-time All-Star, and 10-time All-NBA. Bird also made All-Defensive teams and played for the Original Dream Team in 1992.
13. Magic Johnson
Basketball fans won't have a Bird conversation without Magic. The charismatic Lakers legend won championships at all levels. He had an NCAA title, five NBA championships, three MVPs, and three Finals MVPs. Johnson made the All-Star team 12 times and All-NBA teams 10 times on the way to a stellar career.
14. Michael Jordan
Hailed by many as the greatest of all time, Jordan was the definition of a true icon on and off the court. On the court, Jordan's competitive fire razed through the competition. He won six NBA championships, bagging all of the Finals MVP hardware in each of these. He was a five-time NBA MVP, 14-time All-Star, 10-time All-NBA First team, nine-time All-Defense, and a Defensive Player of the Year. MJ also made his mark internationally. He won two Olympic golds, another one each at the1992 FIBA Americas Championship and 1983 Pan-Am Games.
15. Kobe Bryant
If there's a body of work that could rival any on this Hall of Fame list, it's the Black Mamba. Bryant was a champion early on in his career with Shaquille O'Neal and continued to pile up accomplishments along the way. When all the smoke cleared, he won five rings, two Finals MVPs, one league MVP, while being an 18-time All-Star, 15-time All-NBA, and 12-time All-Defense. He was also the leader and elder statesman of two gold-winning USA Olympic teams. 
Wrapping Things Up: Who are the NBA Hall of Famers?
The Basketball Hall of Fame is not actually the NBA Hall of Fame. That means anyone who has massive contributions to basketball can get inducted, whether you are a player, a coach, or a team owner.
That said, of the 178 players in the Basketball HOF, 111 played in the NBA. That's a pretty high percentage! However, just because a player has compiled a decent amount of individual accolades in his career doesn't mean an automatic ticket to the Hall. The NBA Hall of Fame requirements are unclear and may depend on other factors only known to people with a say on the matter. 
So, who are the NBA Hall of Famers? As mentioned, there are over a hundred of them, but only 15 are listed in this article. It is not a comprehensive list by any means, but it gives you an idea of what type of career one must have to be enshrined.