Retirement is a part of anyone's life, even the seemingly superhuman athletes. No matter how much jumping and dunking basketball players do in their prime athletic life, at some point, they'd have to hang up the sneakers for good. After retirement, NBA players have pension plans in place, but have you ever asked yourself, "How do NBA pensions work?"
In this article, we will learn about the finer points on NBA pensions, the NBA retirement age, NBA player benefits, maximum NBA pension, and so forth. The NBA has one of the most generous pension plans in the world, so it will be interesting to know how NBA pensions work.
Do NBA Players Get Paid After They Retire?
Every case is different, and we'll try to go about various scenarios in this section.
First, what if a player retires in the middle of a live contract just for the heck of it? In that case, they would no longer receive the remaining money in their contract. Keep in mind, though, that this rarely happens. Most players retire because of injuries, but a healthy player in the middle of a multimillion-dollar contract does not just leave money on the table like that. 
A possible second scenario is, what if a player retires in the middle of a live contract because of medical reasons? What if he suffers a career-ending injury? In that case, he would still be owed.
A great example of this is Allan Houston. Houston signed a nine-figure deal with New York back in 2001. He maintained steady performances for two seasons but then got injured into the third year of his contract. Houston did not get well enough to play competitive basketball that he was forced to medically retire in 2005. Up until 2007, the guy was still one of the highest-paid players a couple of years into his retirement
Now, the third scenario is similar to the second, with minor differences in specifics. So, here's the deal. Suppose a player is in the middle of a live contract, gets injured, and the team doesn't want him taking a roster spot, so they asked him to retire. The player doesn't want to, believing that he could still play. 
What are the team's options in this case? Well, before, the NBA had something called the amnesty clause. The amnesty clause allows the team to waive the player so that his salary does not go against the cap. However, the team STILL has to pay the remaining salary in his contract. (The amnesty clause was used after the 2011 lockout and is not in effect today.)
Then, there was something called the stretch provision. If a team elects to "stretch" a player, "the player's remaining protected compensation is stretched over twice the number of years remaining on the contract plus one more year," according to CBA Breakdown. It does not, however, take the salary off the cap. This provision is still in effect today.
A notable player who was "stretched" was Monta Ellis. Ellis is still on the Pacers' books for $2.2 million through 2021-22 and is still attempting an NBA comeback. Examples of players still in NBA teams' books because of the stretch provision are Luol Deng, Larry Sanders, Chris Bosh, and Timofey Mozgov. The Celtics still owe Kevin Garnett through 2022-23 because of their deferred salary agreement.
All in all, here are two points to remember in this section. One, a retired NBA player still gets paid, especially if he is retiring because of injuries. Two, if he is not injured and retires, then he won't get paid.
What is the NBA Pension?
As you may know, a pension is defined as a fund that an employer commits to the employee taken during the latter's working years. The purpose is that the fund can support the employee during his retirement in the form of periodic payments.

In the NBA, that same concept is at work. The NBA's pension plan has been revamped through the years, but it has become one of the most generous thanks to the NBPA leaders. The NBA grants a minimum pension for anyone who has played at least three years in the league and a maximum pension for a player with at least 10 years of service.
Qualified NBA players may choose to receive pensions as early as 45 years old. However, they are encouraged to hold that off until 62, in which they can receive quite a hefty sum depending on the years of service. How much is the NBA retirement pension? A former three-year NBA player opting in at 62 could secure nearly $57,000 a year, while a 10-year vet opting at the same age pockets over $200,000 annually.
How Do NBA Pensions Work?
NBA players may receive monthly pensions and other benefits if they have at least three years of NBA service. What accrues a "year of service" is not actually a whole year or a season. A player must only be in a contract for at least one game during the season, and it doesn't matter if he actually played or not.
Since 2017, the NBA pension has increased substantially. Previously, if a player chooses to receive pension payments at 50 years old, he gets $559 per month per year of service. Today, that amount is at $800. Retired players who qualify for an NBA pension may opt-in at 45, but they'll be receiving much lower payments than someone who opts in at 62 years old.
As the previous section mentions, a 10-year NBA vet opting in his pension at 62 years old is in line to receive $215,000 annually. Compare that to a 10-year NFL player who retired before 1993, and it's a maximum of only $40,000 pre-tax.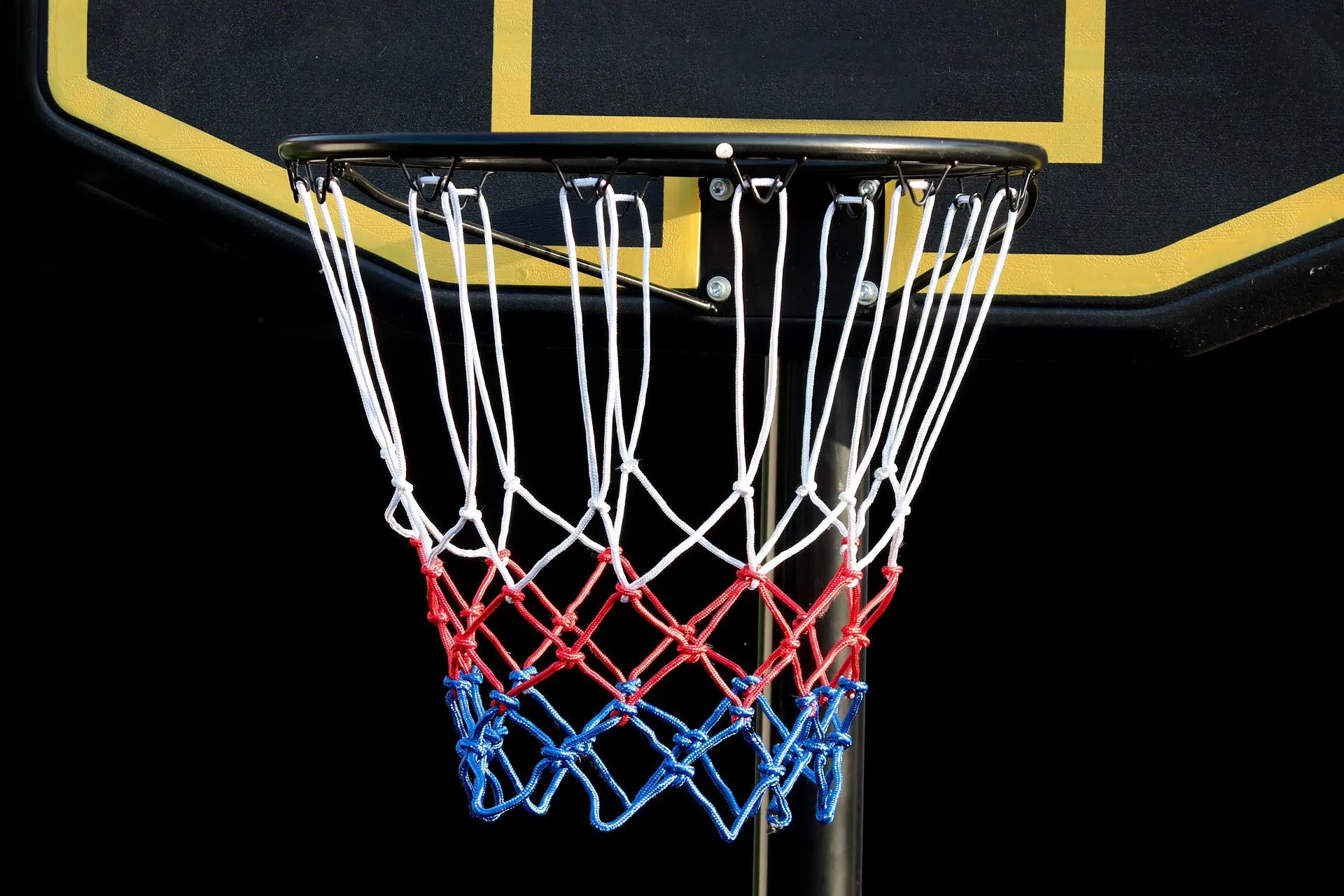 The benefits do not stop there. Aside from the pension program, there is a pretty cool educational program as well. 
This is how it works. If a retired NBA player wants to go back to school and earn a degree, their tuition can be reimbursed by up to $33,000 annually. A handful of NBA vets like Vladimir Stepania and Adonal Foyle earned college degrees through this program.
Another benefit for retired NBA players is lifetime healthcare insurance. Retired three-year NBA vets will receive lifetime healthcare, while the 10-year guys will also have their spouses and children covered.
How Long Do You Have to be in the NBA to Get a Pension?
You have to play three years in the NBA to qualify for a pension. 
However, the rules regarding a playing "year" are understandably not too strict. A player who's in a contract for ONE game in the NBA player, whether he's activated or not, is counted to have played ONE year. From that perspective, even if you're riding benches or are basically just a practice player for the season, you will still reap the benefits in the long run. Players under 10-day and two-way contracts have a chance to be eligible for a pension.
The NBA pension after 10 years of service is considerably higher than the three-year guys. It is almost four times as much, plus they receive educational benefits and lifetime healthcare, their families included.
What is the Average NBA Retirement Pension?
There is no current data on the average NBA retirement pension since retired players may choose to receive pensions starting at 45. Some hold off pension payments not long after that, while some put off pension until 62 years old.
With that being said, let's summarize the numbers on NBA pensions:
Three-year vets who choose to receive a pension at 62 receive almost $57,000 a year.

Retired players who have at least 10 years of service and opts to receive a pension at 62 receives as much as $215,000 annually.

Retired players who were in the league before the pension plan was established in 1965 have their pensions increase by $300 to $400 per month on average.

If a retired NBA player chooses to receive pensions at age 50, he gets over $800 per month per year of service.
At What Age Do NBA Players Retire?
The NBA retirement age is all over the place, but unless someone retires prematurely for health reasons, many NBA players retire well into their 30s. In some instances, players reach 40 before hanging up the sneakers for good.
Some of the most notable NBA greats who retired in their 40s are Michael Jordan, Tim Duncan, Kareem Abdul-Jabbar, Vince Carter, Charles Oakley, and Jason Kidd. The oldest current NBA player is Udonis Haslem, at 41 years old. Carmelo Anthony and Andre Iguodala are both 37 years old, and LeBron James will be there too come December.
While some reach the wise, old sage status, many also cut their careers short because of injuries. Some of the youngest NBA players to retire are Andrew Bynum (26 years old, knee injuries), Brandon Roy (27 years old, knee injuries), Bobby Hurley (27 years old), and Greg Oden (28 years old, knee injuries).
Wrapping Things Up: How Do NBA Pensions Work?
When you play professional sports, two things are almost guaranteed. One, you will retire at some point, and two, you will retire relatively young, at least compared to people working in other industries. 
Here's the deal. In the NBA, even when you're in the middle of a live contract, you will get paid all of your money as long as you retire due to health reasons. The owners probably think it's unfair, but the players do the literal heavy lifting, so that's how it is. (A player won't get paid if he simply decides to quit and retire without any reason.) Because of that rule, many NBA players are still owed money even when they are out of the league for years or already retired.
Now, here's what we need to know. Every retired NBA player who has three years of experience under his belt is up for a pension. (Under the NBPA rules, if you are under contract for just ONE NBA game, whether active or inactive, it counts as a year played.) 
And also know this for a fact: Out of all major American sports, the NBA has the most generous pension plan. While it has been already in place since 1965, the league and the players agreed to up the ante on their pension plan in 2017. 
How much is the NBA retirement pension? It entirely depends on the total years of service and the age at which the player opts to receive the pension. Retired NBA players may choose to receive monthly pensions beginning at 45 years old, but they are encouraged to put it off until 62 years old. Why? Because they will receive a much more considerable sum that way.
For example, a player with three years of NBA experience gets nearly $57,000 per year if he opts in at 62 years old. Someone with over 10 years of NBA seasons under his belt collects $215,000 annually. 
What if a retired player chooses to receive pensions at 50 years old? One thing's for sure, it may not be a fortune compared to what he will receive at 62, but it's not too bad, either. At that age, he receives over $800 per month per year of service.
With all that being said, the benefits ex-NBA players receive do not end there. If a retired player chooses to return to school and enroll in college courses, he will have his tuition reimbursed for up to $33,000 annually. Aside from that, all retired players obtain lifetime healthcare. The retirees with at least a decade of NBA experience may also include their spouses and children in the healthcare benefit.
On these grounds, we can safely conclude that the NBA player benefits for the retirees are among the best in any industry. Not only do the current crop of players benefit, but the older generations even had their pensions increased by as much as $400 per month. Of course, the maximum NBA pension reserved for players who have long years of service still dwarfs the pensions of retirees who barely qualify (minimum three years of service). But then again, that's always how it is.
We hope that this article helped you understand how do NBA pensions work and much more. We are also glad to give you information on the typical NBA retirement age, how much is the NBA retirement pension, and other facts. 
Because you read this post, you might also be interested to know what NBA players do after they retire here.