Players wanting to play college basketball get exposure in AAU tournaments. But, parents have to shell out between $400 to $4,000 for their basketeer's right to play in an AAU basketball team.
Why is AAU basketball so expensive?
Read on as we delve into the features of the AAU program and the costs that make it expensive.

What is AAU Basketball?
The Amateur Athletic Union (AAU) was an offshoot of the National Association of Amateur Athletes in America (NAAAA). Disgruntled members did not like the direction of the NAAAA; they decided to establish the AAU and officially launched the organization on January 1, 1888, under the helm of William Buckingham Curtis.
AAU is mainly known for its basketball program. Before, it was involved in almost any non-professional sport in America, including the Olympics and college sport. In 1978, congress enacted the Amateur Sports Act assigning a governing body for each Olympic sport discipline, basically removing AAU's influences over these events.
Who Can Play AAU?
Age eligibility of players starts at 7u till 19u for boys and girls. The concept of AAU basketball is to assemble a group of players and a coach to compete in the AAU tournaments against other teams.
Everyone from the team is required to buy a membership card. The season starts around February and runs up to July, after the end of the high school basketball season.
AAU is travel basketball
AAU tournaments require players to travel, either interstate or intercity or both. Competing with the best teams and players will develop your skills to reach your full potential. 
Players are given the opportunity to play against top-notch competition they couldn't find in their community. Players are forced to raise their level of play and expose their weaknesses which they can improve on.

Skills 
AAU basketball has no room for beginners. If competition is introduced early, players tend to lose focus on developing their fundamentals and won't have a fun time playing basketball. There are programs from other organizations that teach basketball basics, such as dribbling, passing, and shooting.
When skills are learned, your player can now compete and have fun putting those abilities into action. Competition is a good thing that will raise their level of play. 
More games
As players mature and play more games against elite players, they'll correct their flaws to improve their game and develop their basketball savvy.
If you are playing basketball but not improving your skill set, you are fortifying your weaknesses and slowing your progress in the long term.
What are the Benefits of AAU Basketball?
If you have learned your fundamentals, AAU basketball will provide some of the best competition to improve your game. Building the attitude towards winning games and championships is as important as improving the skills needed to outperform opponents and win trophies.
Is AAU basketball worth it? Finding the right AAU team to improve your basketball skills provides many benefits.
Great competition
Games are the best place to test the skills learned from practice and workouts and a venue to carry them out. AAU basketball will allow you to challenge your skills against a ton of great competition. Since the tournament requires travel, you'll compete against amateur basketball players better than those in your community.
AAU offers varying levels of competition, and your team should be able to find the proper tournament that will challenge your skills but not overwhelm them
Practice games are not the same as playing against coaches and players trying their best to defeat you.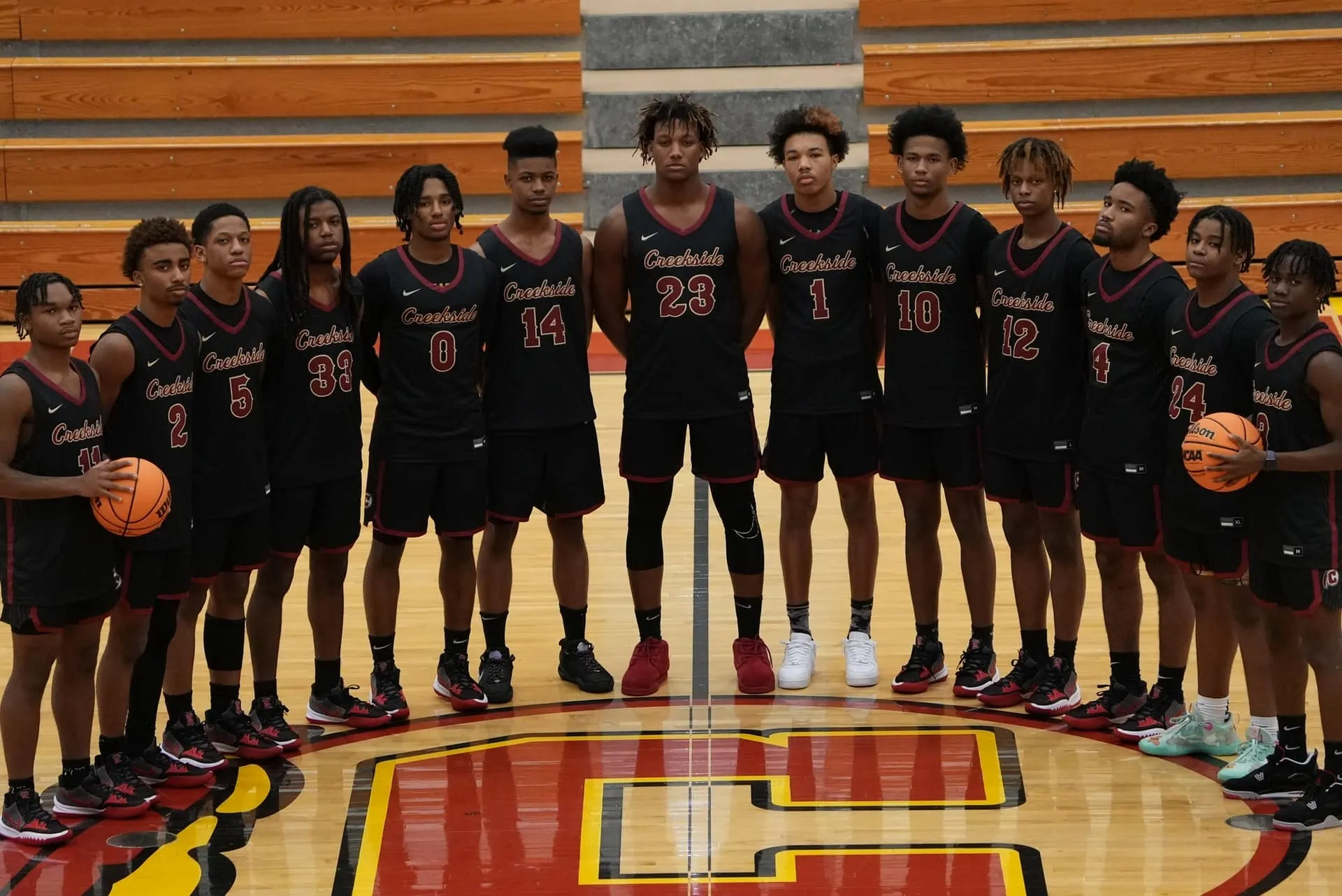 Earn playing time
AAU basketball is highly competitive; you have to earn playing time to be on the court. Learn to light up the stats sheet in points, rebounds, and assists with fewer turnovers.
The experience is an excellent lesson that kids will carry on in life when adults compete for jobs, promotions, relationships, and achievements. The AAU spirit will make you earn what you want and not be handed on a silver platter.
Deal with adversity
You'll come across teams and players better than you. There will be many disappointments along the way, like tough losses, tongue lashing from your coach and teammates, and challenging games.
Don't let your emotions get the best of you. Learn from your mistakes and improve on them to be a better player.
Develop toughness, determination, and resilience; these are essential tools to help you overcome humps and bumps in your life's journey.
Develop teamwork
A single player cannot win a basketball game but through a team's effort. There are co-players better than you, and you have to support them without any complaints.
Overcome your ego and place your team's sake over yours. Follow your coach's instructions and hit it off with your teammates. Learning to be a good teammate and knowing your role is vital in a competitive environment.
Think on your feet
Preparation is not intricate compared to college or pro basketball. There are no elaborate game plans to follow; it's all about the basic offensive and defensive plays. However, kids have to learn to think on their feet and adjust to situations on the court.
Your instinct and skills as a basketball player determine your actions on the court. It is essential to practice and work on your fundamentals so that your reactions to situations on the court will be sound.
Exposure to college basketball
AAU allows high school players to play college basketball. College coaches are constantly scouting recruits to beef up their team.
AAU basketball games are a venue to showcase your skills against the best players from rival teams. Often, the level of competition in AAU tournaments is higher than in high school games. The standard of competition is raised, making players who want to make it to the next level look good.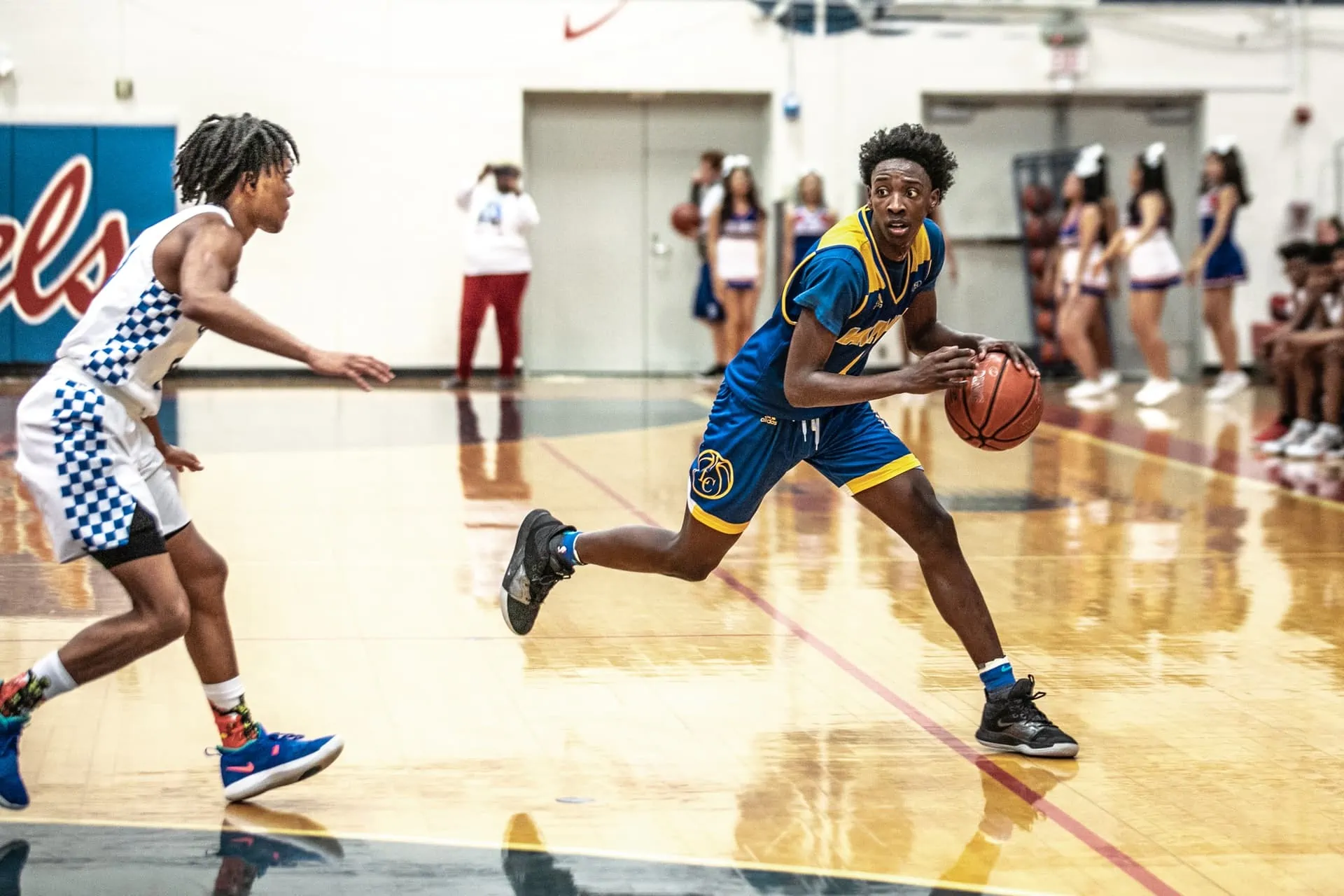 It's fun
Basketball is a fun game if stakeholders are on the same page. Remember that basketball is a game, and games are designed to be fun no matter who you play with.
Parents should not focus on their child's stats and team performance. Once your basketeer becomes interested, success will follow later.
How Competitive is AAU Basketball?
Enrolling in the AAU basketball program is easy, but playing games is very competitive.  
Players and teams will meet players from other AAU programs that are better than them. Every player and team will have to deal with adversity that comes with challenging games and tough losses. The successful ones overcome the obstacles and improve their game to become better players.
AAU players love the sport, and they will play more, study their game, and improve on them. They are more physically gifted than the typical players. Their fundamentals in basketball are sound, and the player's focus is developing their skills on leadership, dedication, persistence, and individual abilities.
That said, competing with these people will lead to more focused and intense matches. The learning experience teaches great lessons encouraging players to play hard, play smart, and work together.
How Much Does It Cost to Play AAU Basketball?
To improve your basketball game, you have to play with the best players. AAU boy basketball teams gather the top players to compete against each other while learning teamwork with players that are good or better than themselves.
If you're asking, how much does AAU basketball cost? Depending on the competition level, you'll need to shell out $400 to $4000. The amount is used to defray expenses for registration and membership fees, out-of-town travel, uniform, coach's salary, gym rental, etc.

We prepared this table to give you an insight into the items breakdown and the costs to enroll in an AAU basketball program. The table is merely an example, there might be other expenses not mentioned, and dollar values are placeholders.
Item
Amount

AAU membership (Youth)

$14

AAU club registration (Level 1)

$3 ($30 per team split among 11 players per team)

AAU insurance:

$3 ($30 per team split among 11 players per team

$16

Out of town trips

$900 per trip

Tournament fee

$44 per tournament

AAU team

$ 1,386

Coach

$5 ($25.47 x 2 hours per game, the amount is split among 11 players per team

TOTAL

$ 2,371
The amount is based on one out of town game, it takes about five interstate or intercity travel per tournament. If you want to know more about the other costs involved in joining AAU, check out this guide.
Why Does AAU Basketball Cost So Much?
The average cost of AAU basketball is about $4,000; it can go higher or lower depending on your joined team. Parents and players invest time and money, and the investment pays off if your player receives scholarship dollars.
Before you ink the registration form, ponder these expenses with your player to know the amount of money you'll need to enroll in an AAU program.
Out of town trips
AAU is travel basketball. Players shoulder expenses for out-of-town sorties, which cost $800 to $900 every trip, and the number of trips depends on the team you are enrolled in. The cost covers gas, airfare, and board and lodging.
Competing with teams from out of town will raise your basketeer's level of play than engaging with players in your locale.
AAU Membership
The AAU membership runs from September 1 to August 31. The fee for a youth athlete is $14, and a non-athlete is $16.

AAU Registration
Youth teams are required to register to compete in AAU events.
| | |
| --- | --- |
| Club Membership Level | Amount |
| 1 | $30 per year |
| 2 | $60 per year |
| 3 | $300 per year |
AAU Insurance
Clubs must pay $30, athletes and non-athletes have to shoulder $16 per individual.
There is an inherent danger in any sports undertaking, whether an athlete or non-athlete. The AAU insurance program protects athletes while competing, coaches while instructing, event workers while working, and spectators while watching.
Tournament fee
The tournament fee starts at $475 and can go as high as thousands of dollars, depending on the type of competition level. The cost is split among the 11 players in a team about $44 per player per tournament.
AAU team expenses
Expenses per team vary; the breakdown is merely an example of the costs of joining an AAU team.
| | |
| --- | --- |
| Item | Amount |
| Registration fee | $650 |
| Gym fees | $436 (48 hours of practice at a rental cost of $100 per hour split among 11 players) |
| Tryout | $50 |
| Basketball uniform | $150 |
| Administrative expenses | $100 |
| TOTAL | $1,386 |
Coach
The average pay for coaches is $25.47 an hour for regular games and a different rate during practice and out-of-town sorties.
Parents and players have to be careful when picking their coach; it is as essential as selecting your club. A coach who relies on the top players deems the rest of the players as subs; the subs may not be able to show their wares to college coaches and basketball agents. Time spent on the bench will get you nowhere, but time on the floor will earn you a college scholarship.
Many teams take in players to fill their roster, be sure that you're not that player.
Wrapping Things Up: Why is AAU Basketball So Expensive?
Many basketball players' goal is to enroll in an AAU program and land a college scholarship for a free college education. But the opportunity to play at the next level comes with a price tag. The average cost of AAU basketball is $4,000, which can go higher or lower depending on your joined team.
The amount will cover airfare, gasoline, board and lodging, registration fee, coach's salary, gym rental, and more.
The key to success is your basketball savvy, the team, and the coach.
Being good in your game is not enough to achieve your dream. Many teams take in players to fill their roster. Coaches rely on their top players and consider the rest as subs, and the subs have limited time to show their wares. Don't be this type of player.
Look for a team where you'll have fun, be competitive, gives playing time, and have a coach that doesn't rely on top players only.
We hope you enjoyed this post! If you did, be sure to check out our other basketball FAQ articles here.