Whether you are a basketball fan or have attended a professional match countless times, there are several vital points you need to consider before going to NBA game to make the most of your experience.
Remember that every arena has unique design features. Some stadiums are developed with up-close seats, while others offer a more distant view to fully spectate every player's move. 
Although the NBA has more than 25 teams, it is crucial to understand that each team does not offer the same experience. In this article, we will talk about what to expect at an NBA game.
How Early Can You Arrive at an NBA Game?
Watching NBA games on television is already an exciting experience, especially when your favorite team dominates the tournament. How much more when you see them playing right before your eyes?
Most fans who watch an NBA game for the first time are ecstatic and anxious about many things, like how long an NBA game lasts or what to bring to an NBA game. Some even stuff their bags with food and other essentials to ensure they will not miss game highlights.
When it comes to arrival time, first-time spectator fans are worried about being late since the experience is not complete when you miss even just a second of the game. While it is understandable to feel that way since you are still figuring things out, the best way to enjoy it is by going with the flow naturally—take it easy, man!
Almost all avid basketball fans prefer to arrive at the arena as early as five to six hours before the match. If you want to maximize your experience, it gives you ample time to eat, shop for souvenirs, and explore the location without feeling rushed.

Anytime would do as long as you get to take a seat before a game begins, be it an hour or two prior. Arriving too early is better than arriving late, they say—you might as well add pre-game preparations to your bucket list as they give you a new feeling.
What Time Do NBA Games Usually Start?
The good thing about watching NBA games live is that they are usually played at a time that works for you. Stop worrying about being late because the officials intended to start the games late to cater to the time availability of all avid fans from all walks of life.
NBA game time usually ranges from 7:00 PM to 10:00 PM EST, but delays may occur due to some instances beyond organizers' control. Delayed broadcasts are often intentional since students and workers arrive home around this hour. Hence, they have enough time to prepare before the game broadcasts on national television.
Also, fans from the western coast of America are three hours behind the eastern timezone. Starting the game this late ensures they can tune in to their TV without any problem.
Since the game takes almost three hours to conclude, starting at 7:00 PM EST is ideal because the broadcast on national channels occurs at 10:00 PM EST, which is the exact moment when everyone is already finished doing personal chores.
It is also important to note that the scheduled 7:00 PM game time is not strictly followed. It is usually delayed for 10 to 15 minutes due to player preparations and announcements.
How Long Does the Average NBA Game Take?
If you are an NBA fan, it is uncontested that most games are notoriously long, averaging from 4 hours but sometimes lasting up to six hours. The game's length heavily relies on the interval of scores or how close the game is in the last minutes.

Expect to experience an overtime match if the game between two teams is so close. A decision quarter is granted when both team ties in the same score. Hence, if you want to play a shorter game, check the schedule in advance to see if any shorter games are scheduled. 
NBA games last that long because they comprise four quarters, each of which takes 20 minutes. The game gets more exciting in the third quarter, for more goals and shots are scored. Meanwhile, the fourth quarter may change the momentum and trajectory of the game since unexpected shots are proven in this period.
Due to unexpected moments that happen on the court, the already expensive game may extend. However, do not be discouraged if the game goes into overtime because it can be a fun and exciting experience. Make sure to bring snacks, water, and plenty of patience!
What to Bring (and Not to Bring) to an NBA Game
Before watching a live NBA basketball game, you should always ask yourself these questions: what to bring to an NBA game? Can you bring food to the NBA game? It will save you from future inconvenience when you already have the answer.
Every basketball fan like you should know a few facts when planning to watch a live NBA match. This blog section will teach you everything you need to know about bringing to an NBA game, from snacks and drinks to practical items like chairs and everything in between!
What to bring?
If you're a basketball fan, there is no doubt that you will want to experience an NBA game live to have a more immersive audience experience. Before you go there and cheer your heart out for your favorite team, make sure to pack some essentials. 
Start by bringing the game tickets, which are the key to opening the gates. Never forget this number one essential because you will never get another decimal of chance when you leave it in your house. Make sure to place it inside your wallet and check before leaving.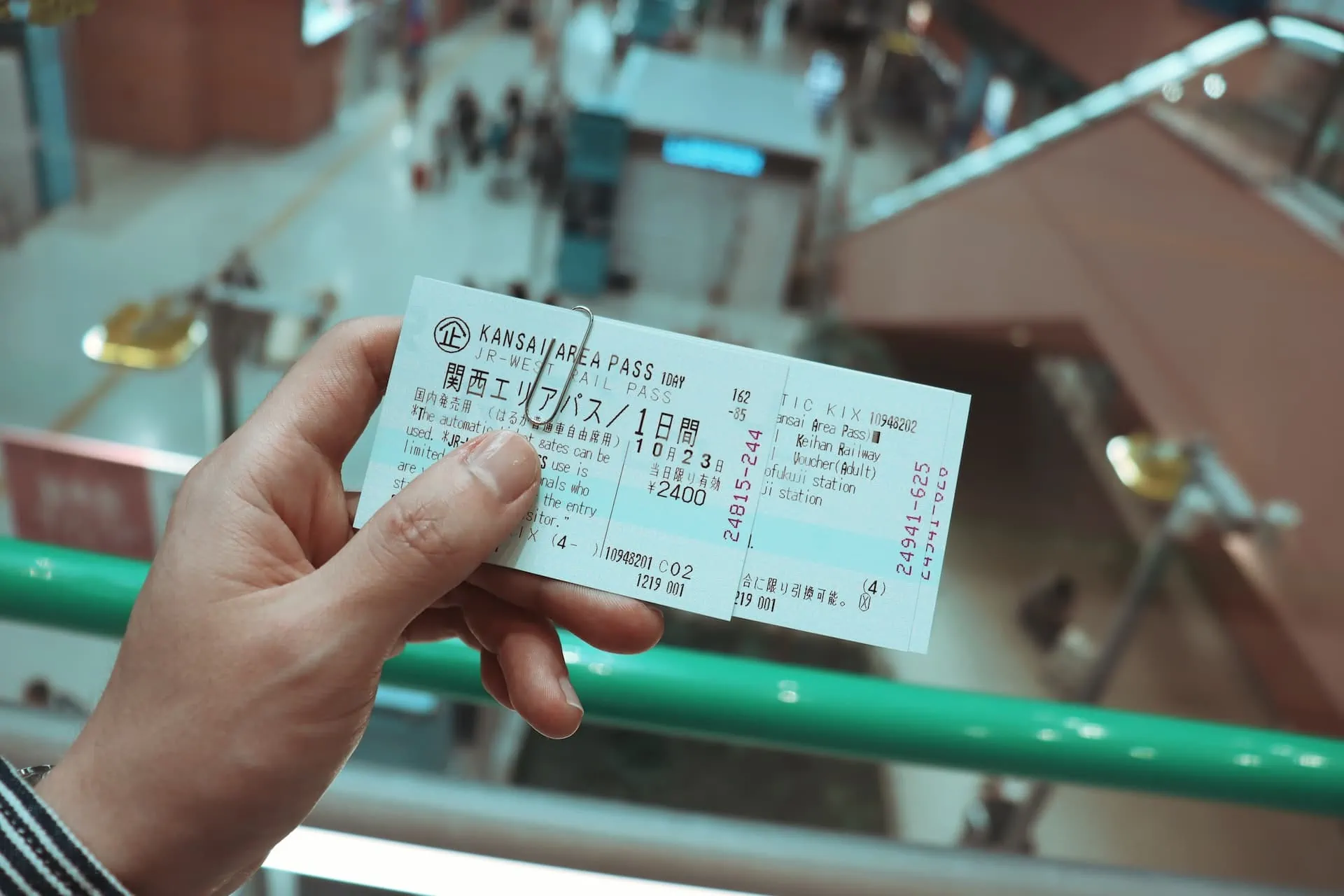 Parking passes are as crucial as tickets, especially driving your car as a mode of transportation. Knowing that basketball is such a big event, many people will flack around the game vicinity and expectedly ride their cars to the destination for convenience.
Wherever you go, phones are needed for communication and other essential purposes. If you are watching an NBA game for the first time, bring your phone as you may want to take pictures or record videos of the big moments. Photographs are some of the things that we can treasure after a match.
If you're planning on staying for the game, pack some clothes, as it can get cold in basketball arenas. Make sure to look presentable and smell fine in front of your favorite team. Also, some players interact with fans after a match, and you surely do not want to miss this opportunity.
Lastly, do not forget your snacks and drinks, as you will never know when you get hungry and thirsty. Remember, the arena is jampacked with thousands of fans, so it is a good idea to bring something to munch on and quench your thirst in case the situation calls for it.
What not to bring?
When attending an NBA game, the officials ensure safety and security as their top priority to make the event successful and protect the people inside the arena. If you are attending for the first time, keep the following guidelines in mind:
Alcoholic drinks are not permitted in the stadium or the arena, so it would be best to refrain from drinking hours before the match. Never think of sneaking in alcohol, for security personnel is strict concerning this matter. 
Any forms of deadly equipment, be it firearms or sharp objects, are never tolerated within the vicinity of an NBA match. Not only is it a threat to the game but also to the security of people who are watching the match. If you ever bring one, expect to be sanctioned with legal punishments.
Anything illegal is harmful and penalized by law. If you wish to sneak in objects prohibited by state and national laws, police apprehension awaits you. Just keep calm, abide by the rules, and watch the game like any other basketball fan.
5 Tips to Enjoy Your Whole NBA Game Experience
There is no wrong way to have fun while watching NBA games. Still, there are unwritten tips that you can follow to make the most of your NBA experience. Whether you are a newbie fan or a veteran supporter, getting immersed in the game is all that matter to enjoy it.
This section will provide tips on optimizing your NBA live experience, from pre-match preparation to post-game activities. By following these five tips, you can fully enjoy the game and optimize this rare opportunity.
To begin, arrive early and find a good spot to give you a preferred court view. If you can find an area close to the court, that is so much better! If you ever find a perfect place to settle in, you will get a sense of the atmosphere and comfort.
Remember, comfortability is vital when being with a live audience. A game lasts for several hours, so it is imperative to select a portion where you can enjoy watching the game and be relaxed simultaneously.
Bring foods and beverages
Long games can tire you physically, so always bring enough food and water so you do not need to fight your way out to the crowd to buy something outside. Doing this will keep you hydrated and fueled for the game's duration. 
Focus on the game, not on your phone
Live the moment for real-time events is much better than watching through screens. While there, focus on the game rather than scanning your phone and checking social media. In addition, you can enjoy the game while it is in front of you by avoiding replay videos and live commentary.
Move around during breaks
Sitting for such a long period can be draining and overwhelming. During commercials, try getting up and moving around to release any tension that has been building up. In this case, your will at least regain strength and interest to finish watching the match.
Pay attention to halftime interviews
If you are not familiar with the technicalities of basketball, it will help you if you listen to interviews during break time to get a glimpse of what the experts say about a match. Be sure not to get too fired up when your favorite team is on the losing line because there will always be a next time.
Wrapping Things Up: What to Expect at an NBA Game
Consider several things before heading to your nearest stadium or arena. Make sure to prepare yourself on what to expect at an NBA game. With enough planning, you can get everything from the best seats to discounts on food and beverages.
On top of that, it's always a good idea to check out which teams are playing, as this can affect how much tickets cost. Never enter an arena unprepared; bring all the necessary things mentioned above and make the best of your NBA live experience.
We hope you enjoyed this post! If you did, be sure to check out our other basketball FAQ articles here.