Let's play a guessing game: What do NBA fans lookout for 60 times before every name is called on the NBA draft, intermittently during the season, the NBA trade deadline, and the offseason free agency rush? It's the Woj Bomb! But wait, for the benefit of the casual basketball fan, what is a Woj Bomb?
Before we get to the bone, let's chew on the meat first. "Woj" is short for Adrian Wojnarowski, an authentic NBA insider who put even many team executives to shame. OK, maybe that's going too far, but everybody in the NBA circle, or even outside of it as fans, knows that Woj is the real deal. So, again, what exactly is a Woj bomb?
What is a Woj Bomb?
A Woj bomb is a breaking report delivered by the man, the myth, the legend himself, Adrian Wojnarowski. The circumstances surrounding these reports differ– it often comes out of nowhere, or he may say something about a rumor, and everything in between. 
It is called a "bomb" is because most of these reports bring serious significance. Whether it's a trade of a disgruntled superstar or an announcement of a draft pick literally seconds before Adam Silver goes to the podium, Woj will most certainly have it. Most, if not all, of his scoops, is taken as a fact in the industry, and that counts for something.
How did Woj come from a garden variety reporter to the measuring stick and authority of sports breaking news? It's simple– good old-fashioned work ethic. How hard exactly? 
Fellow ESPN reporter JA Adande gives us some insight on Woj's diligence on his job. Via Sports Illustrated, Adande shared his encounter with the famed news breaker: "One time, I was out in L.A.,, and I bumped into him in a hotel,, and we get on the elevator,, and he had his laptop out. I've never seen somebody typing on a laptop in an elevator. So he's holding his laptop,, and he's typing some stuff up, and then, I swear between the time I left the elevator and I got to my hotel room, I checked Twitter, and there was some new story that he had broken, so clearly he'd been working on it in the elevator."
That right there is what we call dedication.

What Are Some Examples of a Woj Bomb?
Out of hundreds of Woj bombs happening every season, we can give you the best examples of a Woj bomb: 
1. The NBA indefinitely suspends the 2019-20 season.
2. Jimmy Butler was dominating and shouting curses at GM Scott Layden on the Timberwolves scrimmage just before he was traded.
3. Paul George was orchestrating his way out of OKC and forced the Thunder's hand to get it done.
4. LeBron James to LA for four years and 154 million. 
5. The Lakers are finally getting some help for LeBron. They send Lonzo Ball, Brandon Ingram, Josh Hart, and some assets for Anthony Davis.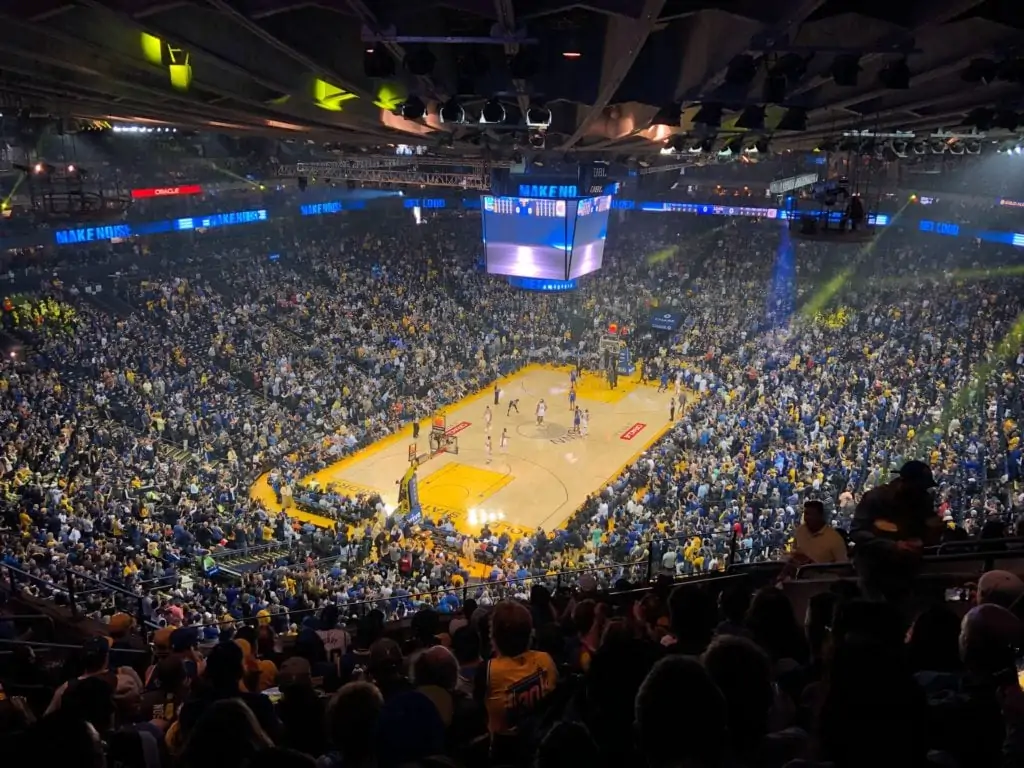 6. What made Woj relatable and great was how he used euphemisms to take advantage of an ESPN rule loophole during the 2018 NBA draft. One of the best examples was his use of flirty words such as fixated, tantalized, and enamored. Well, like this one user, we waited for Woj to use "seduce" in announcing one of these picks.
7. Our favorite was Woj's use of the word "laser" when it was Portland's turn to pick.
Source: Portland has a laser on Anfernee Simons.

— Adrian Wojnarowski (@wojespn) June 22, 2018
8. Even Trae Young was shocked and pumped, seeing this Woj bomb. He is just like the rest of us!
9. Woj does not only prophesy, but he also spills the beans with the trades that never materialized. DeMar Derozan to OKC? Really? This Woj bomb came by way of his podcast and involved the Thunder trading Victor Oladipo and Domantas Sabonis to Toronto for DeRozan.
10. Speaking of, Woj predicted Kyrie Irving leaving the Nets on June 7, 2019. A month later, Irving signs a four-year, $141 million deal with Brooklyn.

How Did the Term Woj Bomb Become Popular?
No one is sure who coined the phrase "Woj bomb," and it's not an easy task finding out. It could most likely be one of his 3.8 million followers on Twitter, but there's no way to confirm that. However, what we can be sure of is, the Woj bomb is now indeed a part of the NBA culture.
Wojnarowski, who is of Polish descent, started as a sportswriter for the Hartford Courant, Connecticut's biggest daily newspaper outlet when he was a high school senior. It's not always a bed of roses for Woj as he lost out on a job to Andy Katz to cover the Fresno State University Bulldogs.
As they say, when a door closes, a window opens. That happened with Wojnarowski as he made his way to New Jersey and then to New York. For his work on the profiling of New York's sports teams, Woj received the Associated Press Sports Editors award for Columnist of the Year in 1997 and 2002.
After the New York stint, Woj worked for Yahoo in 2007. There, he laid out a five-year plan to build his insider resources by focusing on the younger assistant coaches and low-tier officials instead of the older executives. Needless to say, that plan worked out brilliantly. Today, there is nobody in the NBA that is currently working or is waiting to be hired that Woj has not met. 
His claim to fame was in the 2011 NBA draft. Again, we could not definitely say this was when the term "Woj bomb" was coined, but boy, this fits the criteria. At this time, Woj has a personal vendetta against ESPN for reasons unclear, and he was determined to overthrow the sports conglomerate's stranglehold in the industry.
When viewers tuned in to ESPN for the 2011 Draft, it was all fun and games until some Yahoo reporter– Wojnarowski himself– began tweeting the half of the lottery picks even before the late David Stern announced them. Woj tweeted that the Timberwolves are going to select Derrick Williams as the second overall pick, sending everyone on Twitter dumbfounded.
Woj and ESPN had already put everything behind them, and in 2017, the two parties reached an agreement that saw the former rivals reunite under a single roof. From time to time, we see a Woj bomb on ESPN when Wojnarowski makes an appearance on its sports shows.
Staying true to the five-year goal he plotted when he was at Yahoo, Woj's connections and relationships with NBA executives is unparalleled. That is why if we see something from him on Twitter, that's probably him doing what he does best– dropping Woj bombs! 

What are a Few Examples of the Biggest Woj Bombs in Recent Years?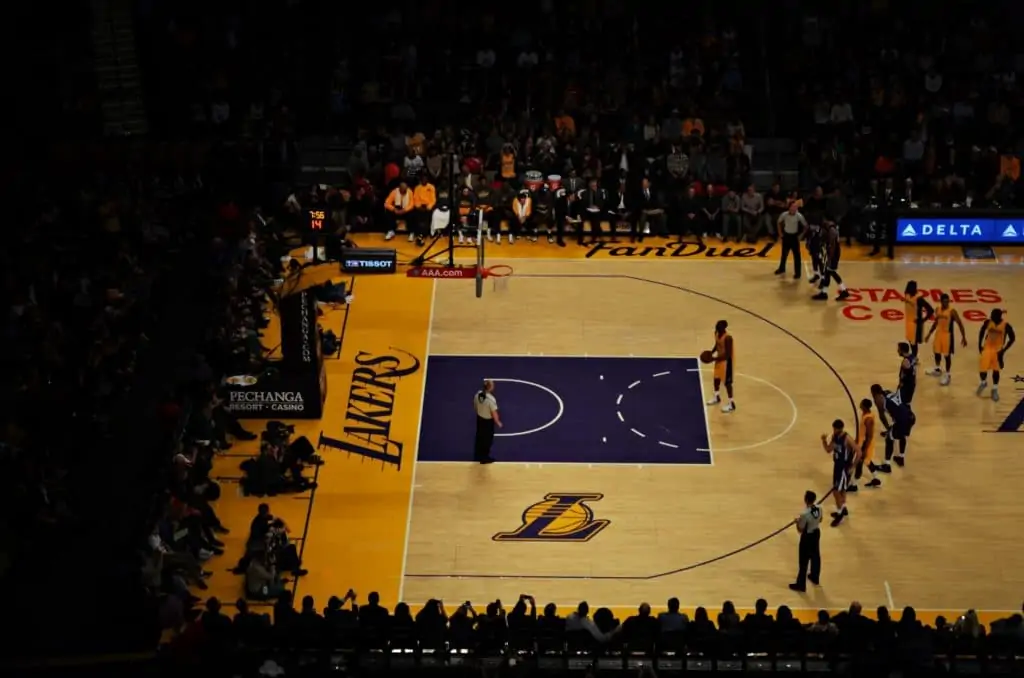 There is no safe shelter for these Woj bombs, and after the ten we got you earlier, we are going to add some more explosive news tidbits from the man himself. Woj was first to report:
Building a Woj Bomb 
There is no secret recipe for a Woj bomb but hours and hours of hard work and building bridges. In his speech in front of the students at UMass Amherst, Wojnarowski gave a hint on how to build a Woj bomb: "I still do the job like someone's going to replace me tomorrow. I still have the nightmare that I get sent back to Waterbury—that I screw up, that I wreck this whole thing, and they send me back to work at the Waterbury Republican."
Wojnarowski does not report every story that he has heard. Instead, the next five minutes were spent on checking his connections and making sure he had the facts before putting it out there for the world to see. 
He makes it a point to talk to scouts, players, assistant coaches, and virtually everyone associated with an NBA team to get ahead of the breaking news game. On average, he talks to 20 to 25 different NBA people a day, whole year-round. That number increases during free agency season, draft season, and the trade deadline. 
Obviously, that hard work pays off later when it's time to break the juiciest news.
Wrapping Things Up: What is a Woj Bomb?
Everyone who has followed the NBA religiously– from the draft and free agency negotiations to the trade deadline deals and buyouts– knows what a Woj Bomb is. A Woj bomb in NBA circles is a report, most often breaking news, delivered by Adrian Wojnarowski. It may be news of a trade, a coach firing, a free agent signing, and everything in between.
Wojnarowski started dropping these bombs with reckless abandon in 2011. During that time, Woj worked at Yahoo and made it a personal goal to compete with ESPN. This was the first time somebody tweeted actual picks before they ever happened or officially announced by the commissioner. Woj announced the would-be No. 2 overall pick in 2011, Derrick Williams, and to everybody's surprise, it happened just as Woj said. That blazed Twitter on fire and set the timeline of the first-ever Woj bomb.
In recent years, some of the biggest Woj bombs were the sign-and-trade of Chris Paul from the Clippers to Rockets, LeBron James signing with the Lakers for four years, and Paul George looking to get a ticket away from OKC, and many others. Without a doubt, Wojnarowski has cemented himself as the best news breaker in the history of NBA reporting. To be fair to other reporters, many have done an excellent job, but Woj made it his business; there was Woj and then everybody else. If somebody asks you, "what is a Woj bomb?" there's only one answer: It's something that only Adrian Wojnarowski can pull off.
Did you find this post helpful? Then you may also like our other basketball FAQ articles here.
> How Much are Courtside Seats for an NBA Game?
> How Do the NBA Playoffs Work?