The life of celebrities, including NBA players, is pretty much an open book for their fans. Their social media accounts provide snapshots of their lifestyles, and this information is readily consumed by their followers. One thing that remains largely a mystery, though, is about bouncing from city to city all over the United States (and one city in Canada). How often do NBA players travel? Do they fly, ride the bus, or any other means of transportation? Buckle up because this article answers most of your questions about being on the road as an NBA player.
Are NBA Players the Most Traveled?
Without a doubt, the NBA and its players are the most traveled out of everyone involved in professional sports. Each NBA team theoretically plays 41 games away from home, and many of these places have different time zones. Each team also has to play the Raptors up in Toronto, so they travel to a different country just to play basketball!
Constant trips are exhausting for many players. Because of the chaotic nature of the NBA schedule, teams frequently have long road trips on the opposite coast. The players may end up not sleeping in their own beds for a couple of weeks! Back-to-backs on long flights with multiple hours of time zone difference are frequently used to cram 41 games in, so the players are often on the road.
To make up for it, these players get the best treatment boarding on chartered planes, five-star hotels, and luxury buses to take them there. Still, constant travel can take its toll. Compromised hydration is a common effect of airplane travel, and switching through time zones may cause jet lag and disorientation. This is why road teams often lose to home teams, especially in the tail end of a back-to-back.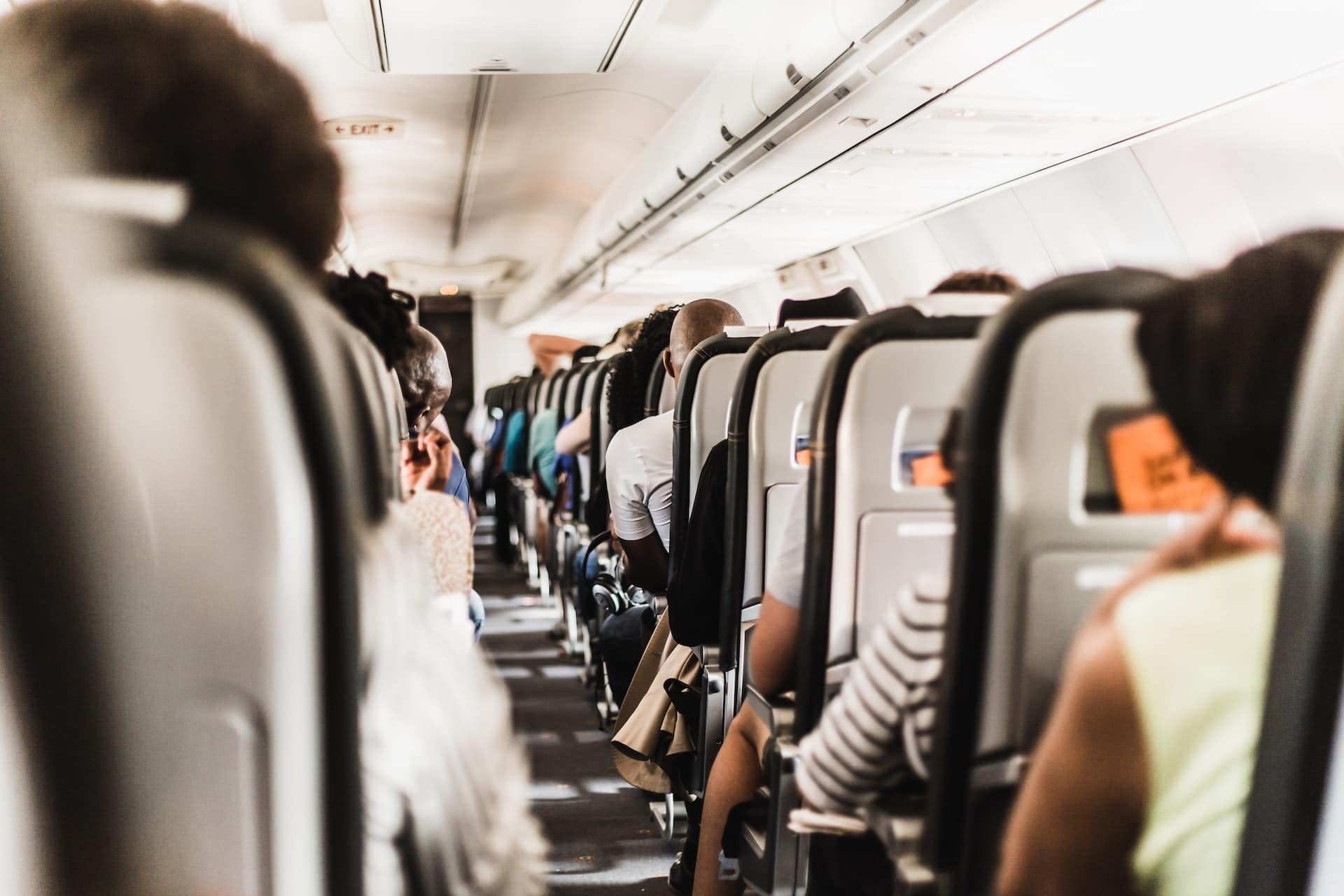 How Much Do NBA Players Travel?
The NBA schedule is often set before the start of the new season. NBA teams play 82 games (unless lockouts and other stuff are going on), 41 games at home, and 41 games on the road. Therefore, how long are NBA players away from home? Since the NBA season is around six months, that means players are away half the time, approximately three months, and probably more.
However, the NBA has visited Mexico City in recent years, and teams play regular season games there. One team is assigned as the "home" team, which means they are still traveling while technically playing a "home" game. That's how much travel the NBA players get.
Because of their proximity to the opposite squad, certain teams enjoy better travel schedules. Examples are the Lakers versus the Clippers and the Knicks versus the Nets. Even yet, when a Los Angeles team plays a game in New York (or vice versa), the visiting squad must travel roughly 2,500 miles on a five-hour flight to make it happen! 
Now, here's a question: Do NBA players drive to games when they are at home? Yes, they mostly do. The majority of players do not live near arenas, which means they also have to travel by car (or any form of transportation) to get to games. 
Well, of course, unless you're Kobe Bryant, you can charter a helicopter to take you to games. If you did not know already, Bryant often took chopper rides from his Orange County home to the Staples Center in Los Angeles to avoid the dreaded LA traffic. If Kobe chose to drive, that's nearly a 100-mile roundtrip and possibly eight-hour traffic just to get there. 
How Long are NBA Players Away from Home?
Since the season lasts a little over six months, from late October to mid-April, it's safe to say that players are away from home more than half the time. That's because NBA teams often travel to other cities days in advance. Then, there is the All-Star weekend in February, and many players participate in the events featured in the midseason classic or simply go there to support teammates.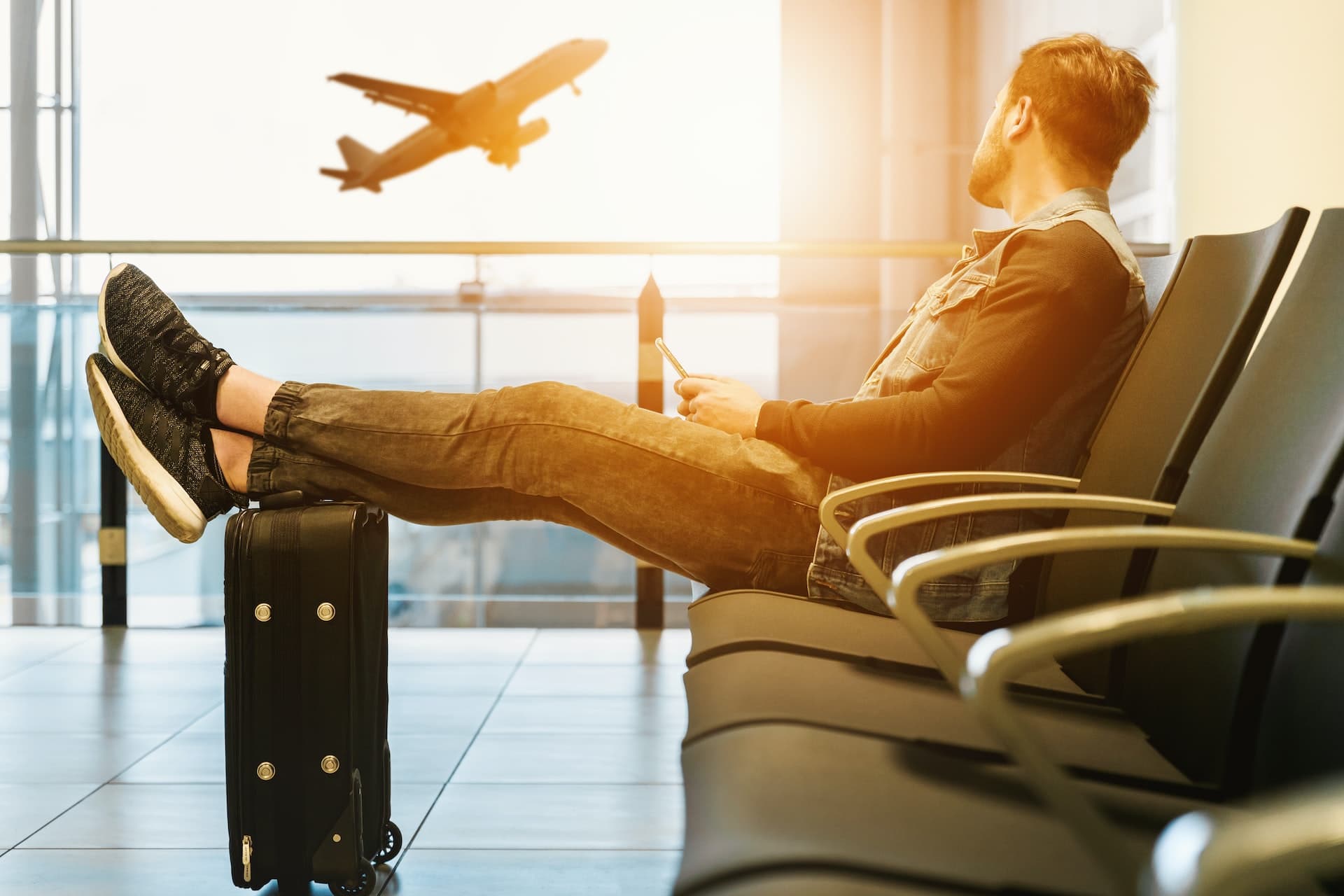 Other than the regular season games, there is the play-in tournament and the playoffs. 16 out of the 30 teams, eight from each conference, play in the postseason, which extends the time the players are away from home. The two teams that play until June would have 100 games under their belts and possibly four to six months of being on the road. That's a long time and should give the fans something to think about!
Do NBA Teams Fly on Private Planes?
Yes, they do! That is certainly the norm, except when they are playing teams nearby. In that event, they probably ride the team bus, which is not bad in itself. Unless their owners possessed a private jet, players in the past had to sit in airports and fly commercial. Now, they fly on private planes, either chartered or owned by the team.
Not all NBA owners have their own jets, so how do teams handle airline travel? Well, back in 2015, the National Basketball Association and Delta Air Lines Inc. reached an agreement after which 27 of the 30 NBA teams would use Delta's chartered jets that were outfitted to accommodate NBA players. Delta uses the Boeing 757s which are bigger than most planes.
The only teams that don't need to be in this deal are the Houston Rockets, Dallas Mavericks, and the Miami Heat. The Rockets and the Heat hired other companies, while Mavericks owner Mark Cuban owns a private Boeing 757 plane.
The NBA's planes typically have 54 leather business-class seats with up to 5 feet of space between a passenger's seat in one row and the corresponding seat in the row behind it. That should comfortably accommodate NBA players since the room is twice as much as the industry standard.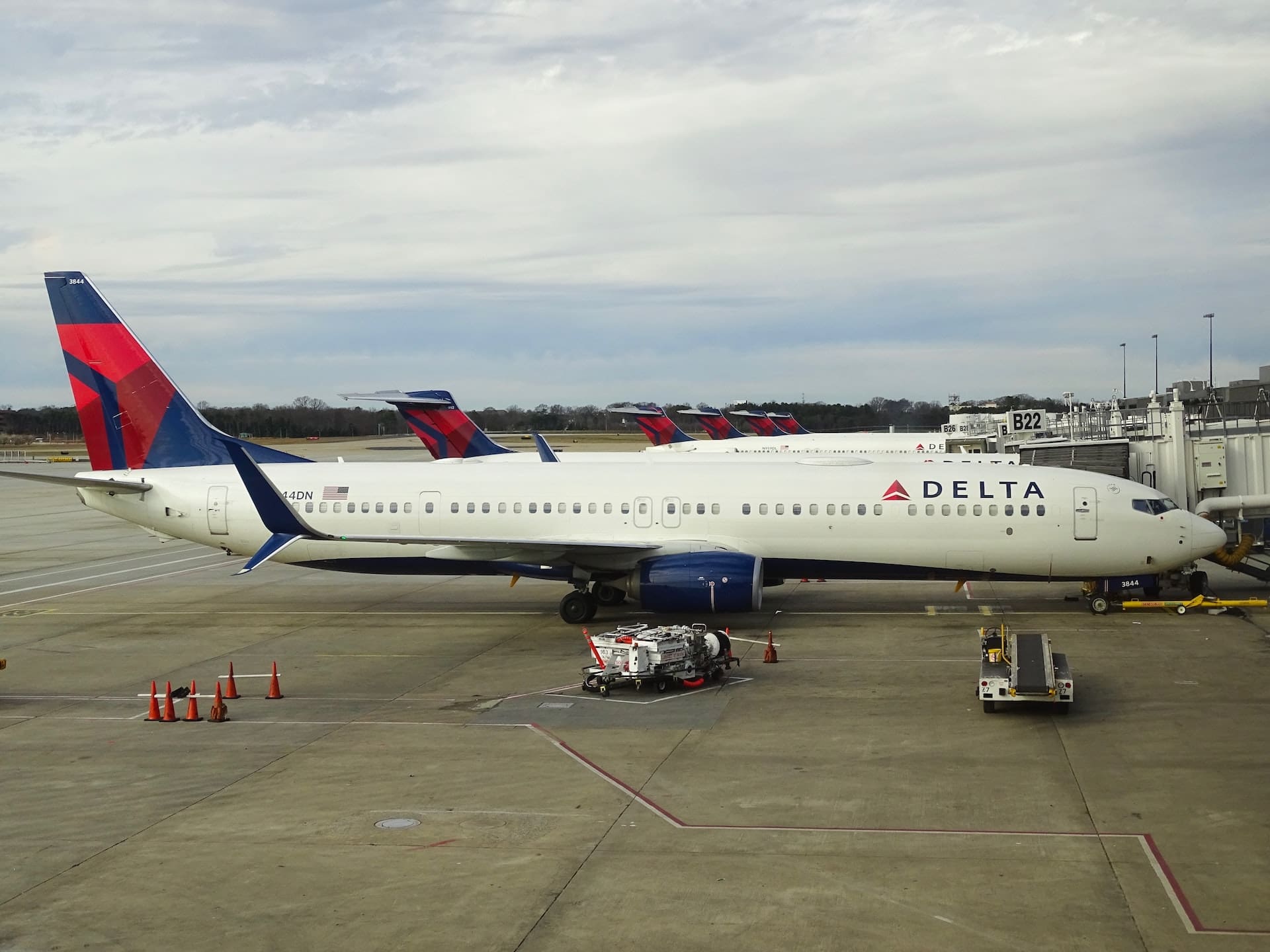 The seats rotate, which adds a nice touch, not to mention the fact that it allows the players to talk or play a little bit of poker or blackjack if they want. These charter flights will also provide drinks and food, often the favorite of the coach or the superstars.
If you're wondering why the planes have 54 seats, that's because the teams travel with the coaching and training staff, maybe even with guests and family. Having that many seats should provide plenty of space for everyone. 
What NBA Players Travel the Most?
There is really no precise way to answer this question but through some logic and a lot of assumptions. LeBron James probably has the unofficial record for all-time, but since he was on the shelf for many games last season, he probably isn't anywhere near that now. 
For reference, there are only 5 players who played in all 82 games last season. There's a good chance that one of these five– Kevon Looney, Deni Avdija, Dwight Powell, Saddiq Bey, and Mikal Bridges– holds the distinction. 
From there, it's easy to figure out who. Avdija and Bey did not make the playoffs, while Bridges got eliminated in the second round. Powell's Mavericks were handed a Conference Finals exit by Looney's Warriors, who, in turn, went on to win the NBA Finals. Therefore, it's probably Kevon Looney who traveled the most out of all NBA players last season based solely on the number of games played.
Do NBA Player's Wives Travel with the Team?
Almost everything in the NBA is on a case-to-case basis. Many NBA players' significant others choose to accompany them on road trips, but others would rather stay home, especially if they have kids. The reasons for this are numerous, but they all boil down to a demanding schedule, complex logistics, and just the overall grind needed for travel.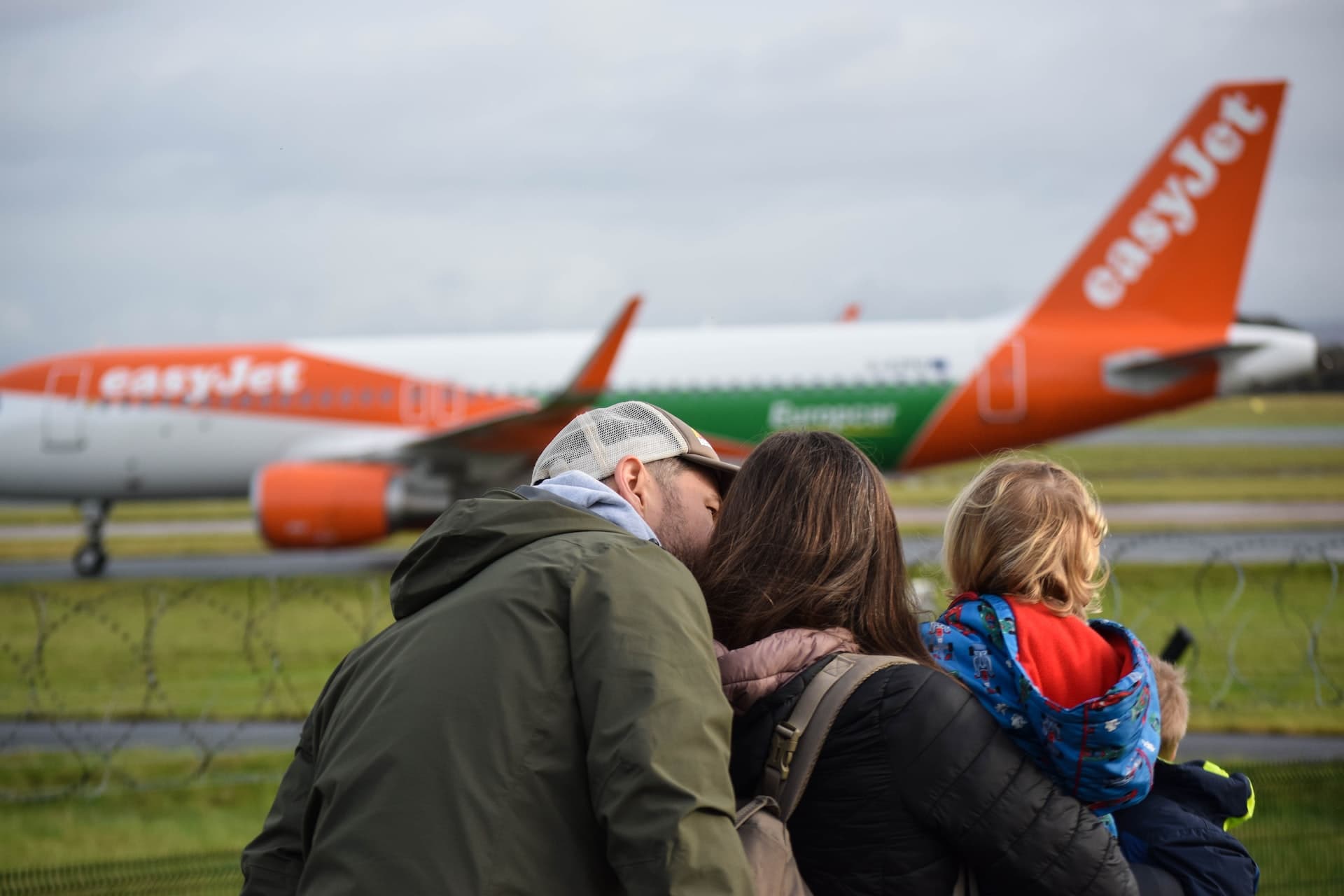 If a wife, girlfriend, or anyone from a player's family choose to travel with the team, they will pay for their own expenses. (Or at least, expect the player who brought them along to do so.) The team won't cover their travel, food, and lodging, so that's a consideration. 
The best explanation for this is the management of people on the trip. Even if an NBA club had unlimited funds, it would be impossible to arrange for each player's wife, fiancée, or girlfriend to fly in for every home game and stay at a hotel with the team. 
On top of that, they could not accommodate every player's family on a flight, so the scheduling itself will be very complex. As a general rule for NBA teams, an NBA player's wife or girlfriend who desires to accompany their man on a trip will have to pay for it herself.
Do NBA Players Pay For Travel and Food?
No, they typically don't. The responsibility for transporting the players across the country and providing the money for their meals is on the owners. However, it's not as lavish as someone would think, especially if the team is on the road. But yes, there are times when the players pay for their own food.
How? Well, the NBA players are mostly grown men, so the team can't corral them in and force them to eat food they don't like. This shouldn't be a problem during home games because teams can just have someone cater food, especially for their players. Although it's not entirely impossible, the logistical difficulty increases when the team is on the road.
Hence, all NBA players receive $133 as a daily allowance. Players are given $24 for breakfast, $37 for lunch, and $72 for dinner, which is the most of any major sport in North America. It was all made possible by the National Basketball Players Association, which strongly lobbied for the current per diem allowance in 2017.
Interestingly, the players don't need that money because teams already prepare food for them, just in case. As mentioned, it's not like the food prepared at home games, but it's still more than enough for everyone. Peanut butter and jelly sandwiches, fruits, yogurt, and protein bars are all commonly accessible. What's more, it's not unusual for visiting teams to have a feast prepared for the team after games through a catering service.
For many players, eating the food provided by the team is an easy way to save additional money. This is beneficial, especially for the players on 10-day or two-way contracts who make way less than the established players. Of course, some may still choose to dine out whenever they want, but if they go over the allowance, they will be paying for their meals out of their own pockets. 
Wrapping Things Up: How Often Do NBA Players Travel?
The NBA is the most-traveled sports league in the world by a wide margin. The players are often out on the road, possibly longer than half the season. The likelihood is even greater if a team makes the playoffs or plays in the NBA Finals in June! 
Do the players pay for travel, and what modes of transportation do they usually use? No, the players do not play for travel as this will be shouldered by the team. And depending on the location of the next road opponent, NBA players travel by chartered flights and team buses. Can you imagine the toll it takes on someone's body to travel that much?
To make up for all the beating their bodies take, teams accommodate the players in four or five-star hotels. They board the best luxury buses to take them from point A to point B, and the team is also responsible for their meals. On the road, players have a $133 per diem allowance that should be enough to take them through the day as long as there are no room services or trips to an expensive restaurant.
Now, back to the question, how often do NBA players travel? There really is no definite answer, but it's certainly a lot. Theoretically, NBA players are away from home half the time, but they could easily be out on the road for two weeks, especially if they're on a trip on the opposite coast. NBA players earn a lot of money, but the grueling amount of travel they do is definitely not for everyone.
We hope you enjoyed this post! If you did, be sure to check out our other basketball FAQ articles here.