Percy Robert Miller (aka Master P) is a man gifted with many talents: a businessman, a mogul rapper, an actor, and a star point guard in high school, and he tried out for two NBA teams. Did master P play in the NBA?
Master P tried out for the Charlotte Hornets and the Toronto Raptors teams, but both attempts resulted in cuts. However, the seven-game production of Master P during the tryouts will enter the NBA record books.
This article delves into Master P, his career, and his NBA aspiration.
Who is Master P? A Brief Background
Percy Robert Miller, aka Master P, was born in New Orleans, Louisiana, on April 29, 1970. Miller's parents separated, and he and his four siblings lived with his dad in the high-crime area of New Orleans' Calliope Projects.
Miller graduated from Warren Eastern High School in 1987 and was a star point guard on the basketball team. After graduation, he played basketball at the University of Houston but quit after a few months and transferred to Merit College, California, to study business administration. While at Merit, Miller's grandfather died, and he received $10,000 as part of a malpractice payment granted to his family.
With the settlement money and two years of college, Miller ventured into the recording business and opened his No Limits Records store in Richmond, California.
Miller focused on the hip-hop craze. Realizing an unmet demand for hard-edged gangster rap music, he released his debut album Get Away Clean in 1991 and Mama's Bad Boy in 1992. Neither release gained favorable sales, so he decided to move back home to New Orleans.
There, Miller's records achieved success. His albums: The Ghettos Tryin' to Kill Me (1994) and 99 Ways to Die (1995) sold 250,000 copies. In 1996, his album Ice Cream Man reached number 3 on the Billboard charts. No Limits Records was at the top of its game for several years.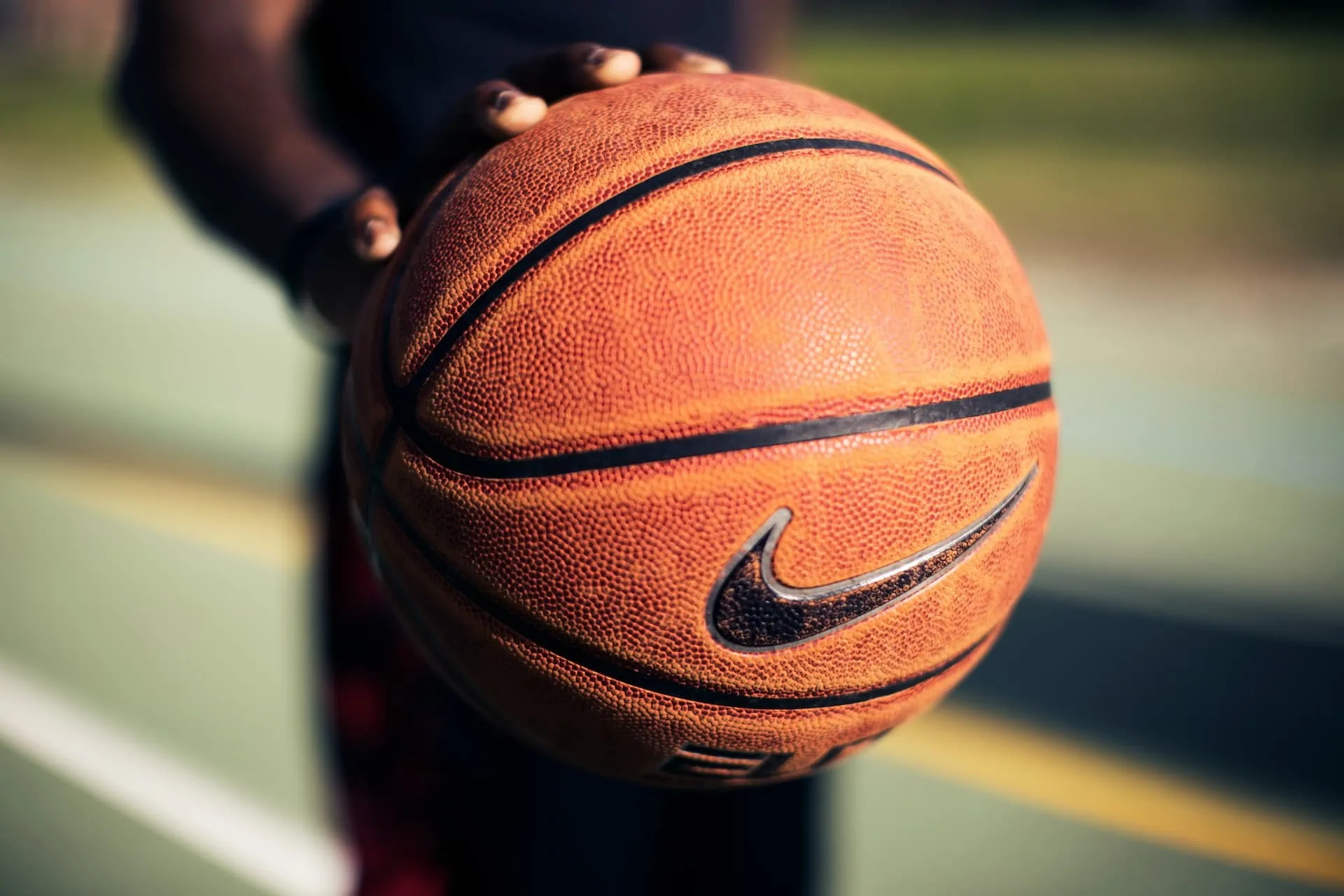 Miller expanded his entertainment business, establishing No Limit Sports Management in 1997, and tried out for NBA teams in 1998. Both projects failed.
Despite these hiccups, Miller was atop an entertainment empire of enormous scale. No Limit Records sold 97 million records during the decade, and Forbes magazine estimates its annual income at $57 million.
In the early years of 2000, Miller made a turnabout from gangster rap music to social activism. He didn't want his son Percy Romeo Miller Jr. (aka "Lil Romeo) to hear the inappropriate lyrics of his songs.  Father and son founded No Limit Forever Records in 2010.
Did Master P Get Drafted?
In 1998, Michael Jordan retired from the game wearing his sixth NBA Championship ring with the Chicago Bulls. Months later, the league got into a lockout, and players and franchises disagreed on several concerns. The NBA officially declared the lockout on June 22, 1998; players had no salaries, and team facilities were closed.
There seems to be no end in sight, back and forth talks between the two sides gave no results. At this point, NBA commissioner David Stern set an ultimatum on January 7, 1999 – the league would cancel the season if a deal couldn't be reached by this date.
On January 6, 1999, the lockout was over. The 1998-99 season was in an abbreviated 50-game format from 82. Things were terrible; coaches and players were unprepared.
The players were out of shape, wasted, had rubbery legs, and bones and muscles ached. Fatigue affects shooting. The shot won't go in if the hand, upper body, and legs are weary. Cavaliers Shawn Kemp was overweight by 35 pounds, thinking the season wouldn't start.
Fans were not inclined to watch unfit players on the court, so the NBA thought of ways to lure fans. The Hornets invited Master P to an inter-squad scrimmage at Charlotte Stadium on January 23, 1999. The exhibition match was set at 12:30 pm with an expected 8,000 attendees. As early as 7 am, fans lined up near the entrance, and the admin opened the gates 20 minutes early to avoid injuries to the 15,371 supporters.
Bedlam ensued when fans saw Master P on the bench. They chanted, "We want P," and their request was granted. Immediately, Master P made an impact three-pointer and finished the game with eight points on 3 of 6 shooting, four assists, two rebounds, and one turnover in 16 minutes of playing time.
The franchise cut Master P four days before the Hornets played their first regular season game.
The setback did not discourage Master P; he was included in the Raptors pre-season team the following season but was cut before the regular season started.
Which Team Did Master P Play For?
Master P's size of 6'4″ tall is more than the average height of NBA guards at 6'2″. He dribbles with his left and right hands, can shoot from any angle, and can match potential NBA players.
The NBA was reeling from an infamous lockout, and the league needed to hype fans to attend the games. The Charlotte Hornets decided to invite rap mogul Master P to try out for the team, and he was cut before the regular season started.
This did not deter Master P from pursuing his dream of becoming an NBA pro. The following year, the rap mogul suited up for a tryout with the Toronto Raptors team. The Raptors were struggling to draw fans, and a rapper on board might be a serum to make Toronto games worth watching. Master P was on the pre-season team roster with flashes of brilliance but was dropped before the start of the regular season.
How Much Did Master P Average in the NBA?
Over 15,000 fans were eager to see Master P show his wares as a basketball player during his tryout with the Charlotte Hornets. Fans roared when he made a three-point shot and were thrilled when his teal team won over the black squad, 83-77. Master P's record during the scrimmage game was nine points, four assists, two rebounds, and one turnover.
A year later, Master P tried out for the Toronto Raptors team after getting axed by the Hornets. He played six pre-season games, scored 13 points, snatched two rebounds, turned the ball over five times, and committed five fouls.
The master rapper played seven pre-season games averaging 3.0 ppg, 0.6 RPG, 0.6 APG, 0.9 PF, and 0.9 TOV, which are listed in the NBA record books. Master P NBA highlights were stringing eight consecutive points against the Grizzlies and a three-point shot in a scrimmage game in Toronto.
Why Did Master P Leave the NBA?
Master P is a tireless businessman, a rap mogul, an actor, and a former pro wrestler, but he never was an NBA player.
He could make shots even with a defender's hand in his face. Master P could dribble and use tricks, and a series of pump fakes when driving to the hoop. He took advantage of his size and heft and played with confidence.
Master P is an athlete but not at par with the athleticism of NBA athletes. He lacked the explosiveness of dunking on somebody and finds difficulty finishing rim plays. P was slow, creating trouble on defense. He lacked basics because of playing pick-up games for years. He finds difficulty reading plays, using screens, and his timing is off – these might seem insignificant, but they are crucial aspects of organized basketball.
Having failed two tryouts, Master P hung jersey number 17, packed his bags, and left his NBA aspirations behind.
Wrapping Things Up: Did Master P Ever Play in the NBA?
Master P was a star point guard at Warren Eastern High School and played basketball at the University of Houston. Did Master P play in the NBA?
Master P tried out for the Charlotte Hornets and the Toronto Raptors, but both attempts resulted in failures. Although he had a short-lived NBA career, Master P's seven pre-season games performance of 3.0 ppg, 0.6 RPG, 0.6 APG, 0.9 PF, and 0.9 TOV entered the NBA record books.
We hope you enjoyed this post! If you did, be sure to check out our other basketball FAQ articles here.