Finding a slogan specifically for your basketball team is not exactly a piece of cake, but it's also not the hardest. Basketball is an art, and since art imitates life sometimes, there is no shortage of such sayings if you know where to look. Thus, this article is written to be the ultimate list of basketball sayings and slogans you can find online. Who knows, you'll see one in here that perfectly fits the identity of your team.

How to Pick a Basketball Slogan for Your Team?
Well, picking a basketball slogan would be much easier if the identity of the team is already intact. Do you play hard-nosed basketball or try to outwork your opponents? Do you want to be the more conditioned team or you're of a run-and-gun team? In any case, as long as you know who you are, you are bound to stumble across an appropriate basketball slogan for your team. Or better yet, you can create one yourself or tweak one or two existing basketball taglines and make it your own.
How to Come Up with a Basketball Slogan?
Coming up with a basketball slogan is no different than creating a slogan for a campaign or an advertisement. There are a handful of things to come up with the best basketball slogans for your team.
First, though, you need to know what a slogan is. A slogan is something catchy and memorable that when said (or read), readily connects people's minds to your team. It is mostly used for marketing purposes, but even if it's not, it's a motivating factor for your team while giving it a recall effect.
Here are some tips for coming up with a basketball slogan:
Be brief.

A human's attention span is fast becoming like that of a goldfish, so be concise and get straight to the point. No one remembers a slogan with two whole sentences on it.

Use strong verbs and adjectives. Basketball is a contact sport, so be sure to convey an aura of toughness by using strong words.
Keep it simple.

You may want to say a lot about your team and its identity but say your message clearly without losing it over unnecessary wordings.

Ask everybody.

If you're having a hard time coming up with a slogan, make it a team thing. Who knows if somebody on your team has a gem in mind.

Be funny.

People don't forget something or someone that puts a smile on their faces. Add some humor in your slogan and it will likely stick.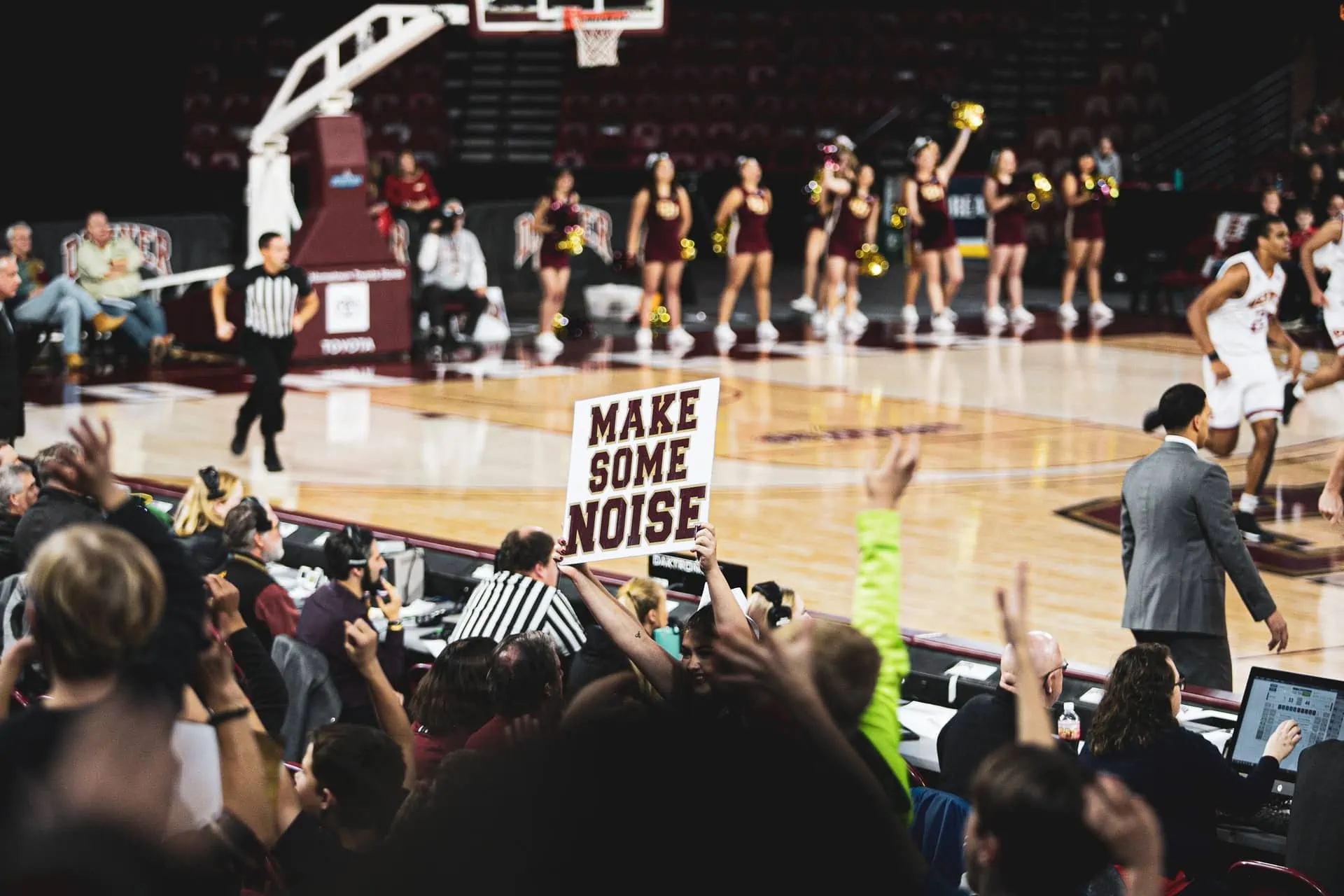 ​​Best NBA Basketball Team Slogans
Technically, slogans and taglines are different, but it's not time to be overly technical here. Here are some of the best NBA basketball team slogans and taglines that you can find.
Grit N' Grind (Memphis Grizzlies)
Grit N' Grind was actually something that former Grizzly said in an interview back in 2011. (See why you need to brainstorm these types of things?) It stuck on with the team until now.
"Blue Collar. Gold Swagger" (2012-13 Indiana Pacers)
This is a literal gold of a slogan. It fits perfectly with what the Pacers were building back then with Roy Hibbert, Paul George, and David West plus their uniforms are yellow. It's simple, concise, and delivers the message right between the eyes.
"We Believe" (2006-07 Warriors)
Don Nelson is the godfather of positionless basketball and this is probably the modern era's first look at its potential. True enough, the eighth-seed "We Believe" Warriors upset the first seed Mavericks in huge fashion.
"We The North" (Toronto Raptors)
Coincidentally, the Raptors' best runs as a franchise started when they had this slogan. Don't ever let anyone tell you that these things don't have an impact.
"Fear the Deer" (Milwaukee Bucks)
This slogan is probably one of the longest-running things around the league and it perfectly fits the bill. Even though the Bucks in the 90s and 2000s were not as good as they are now, the slogan has a recall effect like no other.
"Strength in Numbers" (Golden State Warriors)
The Warriors broke a lot of records along the way in their recent championship runs which makes this slogan absolutely perfect. Oddly enough, they did not win the title the season they coined "Strength in Numbers," but they broke the Bulls' regular-season record and went on to win the Larry O'Brien trophy twice after that.

NCAA Basketball Team Slogans
"Here to Create" (Bucknell University)

"Gritty not Pretty" (Butler)

"Horns Up" (Buffalo)

"Unleash Chaos" (Charleston)

"Zag Up" (Gonzaga)

"Created By Culture" (Loyola-Chicago)

"Do More Say Less" (Michigan)

"Show Me" (Missouri)

"North Carolina" (Play Hard, Play Smart, Play Together)

"Here to Create" (Rhode Island)

"Love the Difference" (TCU)

"Clock In" (Wichita State)

"Feed the Floor (Tennessee)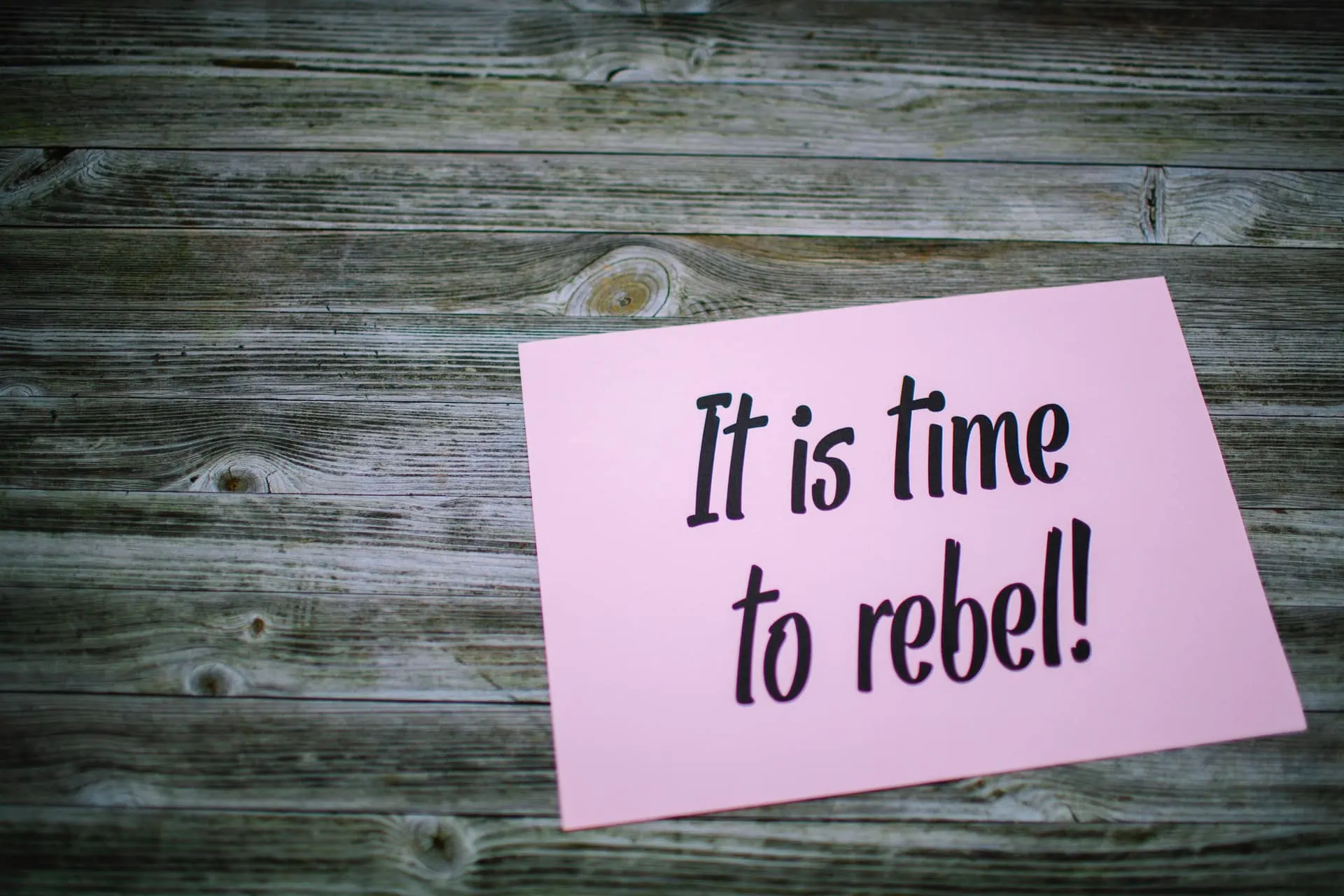 Funny Basketball Slogans
Basketball, sometimes, mirrors life, and more often than not, life is a comedy. Here are some basketball slogans that are sure to tickle your funny bone:
"Gotta Bounce To Get Those Balls"

"You may be beautiful, but Cinderella is getting to this ball."

"Second place is for the first loser."

"In our court, there are no objections– only rejections."

"Reaching high keeps a player on his toes."

"Actions speak louder than coaches."

"The Court is in Session"

Basketball Slogans for Posters
If you want a catchy slogan for your team's posters, you can find inspiration in these catchphrases:
"Eat, Sleep, and Live Basketball"

"Ball is Life"

"Basketball Never Stops"

"Your loss is my game."

"Wish Together, Swish Together"

"Luck is what happens when preparation meets opportunity."

"Hustle and Heart Sets Us Apart"

"Defend Till The End"

"It's not the hours you put in. It's what you put into the hours."

"Offense sells tickets. Defense wins championships."

"Winner's don't wait for chances. They take them."

"It takes a player to make a shot. It takes a team to win a game."

"One Shot. One Opportunity"

"Hard work beats talent when talent fails to work hard."

"Trust the process."

"Reach for the sky or don't even try."

"One team, one heartbeat."

"Respect all. Fear no one."

Basketball Phrases for Winning
Winning is always one of a team's goals, so it's only fitting that you'd hype up your team with a slogan.
"Play like a champion, train like an underdog."

"You don't win on emotion. You win on execution."

"Do not underestimate your opponent."

"Give your best effort and don't give up."

Winners train, losers complain."

"Go big or go home."

"If you fail to prepare, prepare to fail."

"Win or go home!"

"Winners don't always win. They just never give up."

"There are no elevators to success. Take the stairs."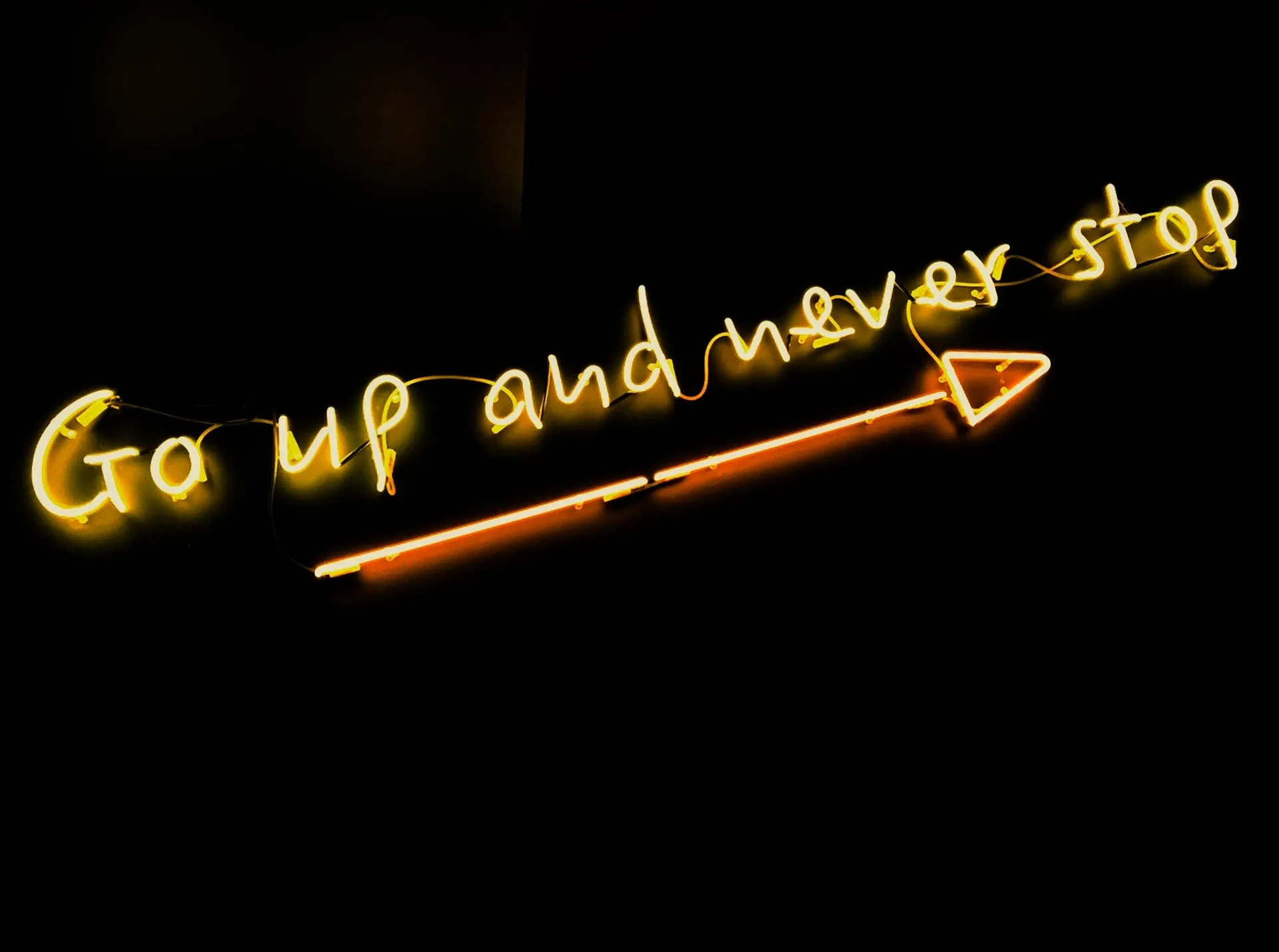 Inspirational Basketball Sayings
"If it's gotta be, it starts with me."

"You can't win unless you learn how to lose."

"Success is not an accident. Success is always a choice."

"If Only" are the famous last words of those who weren't."

"Limits, like fears, are often just an illusion."

"It's not whether you get knocked down, it's whether you get back up."

"Good things come to those who work."

"You miss 100% of the shots you did not take."

"Don't let what you cannot do interfere with what you can do."

"A team is not a collection of the five most talented individuals. It is a collection of five guys that work best together."

"Champions wear bruises with pride."

"Offense will get you far but defense takes you further."

"Admit your mistakes. How can you improve if you're never wrong?"

"If you're afraid of failure, you don't deserve to be successful."

"Do not accept failure, but do not ever accept not trying."

"The best teams play for each other, not with each other."

"The game isn't over until the clock says ZERO."

"If you don't believe in yourself, no one will do it for you."

"If your dreams don't scare you, they're not big enough."
Check out more inspirational quotes from Kevin Durant here.

Famous Basketball Quotes
Basketball is full of great people in and out of the court. Here are some of the most famous basketball quotes made by your favorite players.
Michael Jordan Quotes
"I've failed over and over again in my life and that is why I succeed."

"Success don't stop when you get there."

"Everybody has talent but ability takes hard work."

"Heart is what separates the good from the great."

"I took it personally."

"Get the fundamentals down and the level of everything you do will rise."

"You must expect great things for yourself before you can do them."

"I never lost a game. I just ran out of time."

"If you quit once, it becomes a habit."
Check out more inspirational quotes from Michael Jordan here.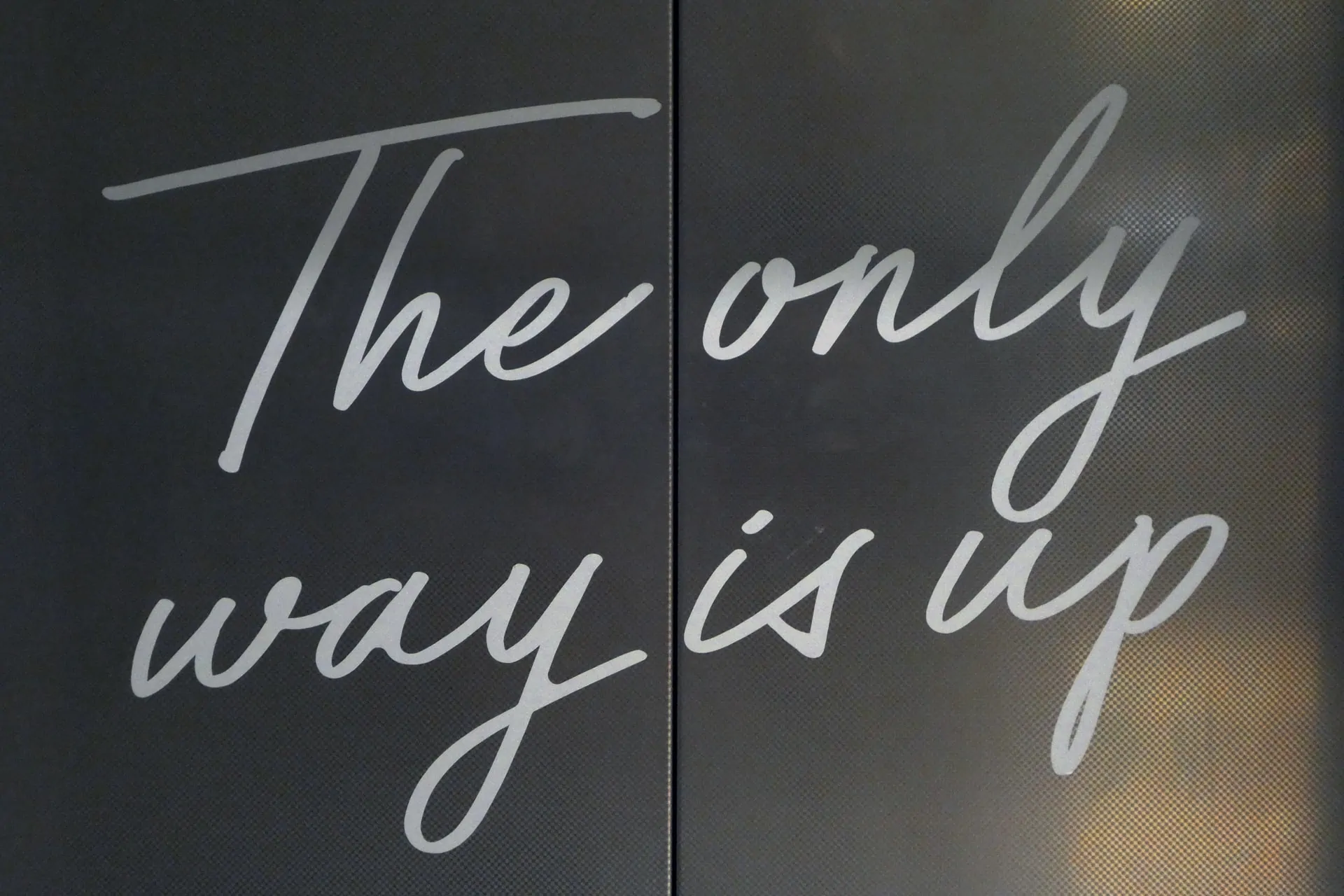 Kobe Bryant Quotes
"I can't relate to lazy people. We don't speak the same language. I don't understand you. I don't want to understand you."

"If you're afraid to fail, you are probably going to fail."

"I create my own path. It was straight and narrow. I looked at it this way: you were either in my way, or out of it."

"Haters are a good problem to have. Nobody hates the good ones. They hate the great ones."

"I'm not in this to do what's normal."

"Everything negative is all an opportunity for me to rise."

"These young guys are playing checkers. I'm out here playing chess."

"Life is too short to sit around and hold grudges. It doesn't make any sense to do it."

"The most important thing is to try and

inspire people

so that they can be great in whatever they want to do."

"Winning takes precedence over all. There's no gray area. No almosts."
Charles Barkley Quotes
"I always laugh when people ask me about rebounding techniques. I've got a technique. It's called just go get ball."

"Just because you say something doesn't make it controversial, and it doesn't make you a bad person."

"The main thing to do is relax and let your talent do the work."

"I'm  not a role model. Just because I dunk a basketball doesn't mean I should raise your kids."

"People always say he can run and he can jump. So can a deer and you wouldn't put a deer in the game."

"I'm a mad dog whose only concern is winning."

"The only difference between a good shot and a bad shot is if it goes in or not."

"If I weren't earning $3 million a year to dunk a basketball, most people on the street would run in the other direction if they saw me coming."
More famous basketball quotes:
"Me shooting 40% at the foul line is just God's way to say nobody's perfect." (Shaquille O'Neal)

"I really get motivated when I have doubters." (Shaquille O'Neal)

"Winning is about having the whole team on the same page." (Bill Walton)

"He who controlleth the backboard, controlleth the game." (Adolph Rupp)

"In order to achieve positive results, one must work for them, not hope for them." (Bob Knight)

"Push yourself again and again. Don't give an inch until the final buzzer sounds." (Larry Bird)

"Don't let winning make you soft. Don't let losing make you quit. Don't let your teammates down in any situation." (Larry Bird)

"Confidence is a lot of this game or any game. If you don't think you can, you won't." (Jerry West)

"I believe you win games by what you do from your first practice until your first game." (Dr. Jack Ramsay)

"Create unselfishness as the most important team attribute." (Bill Russell)

"Defense is one man guarding the ball and four others helping him." (Mike Krzyzewski)

"The strength of the team is each individual member. The strength of each member is the team." (Phil Jackson)

"Good players want to be coached… Great players want to be told the truth." (Doc Rivers)

"There is a lot of basketball beyond our control, but a player should never let anyone try harder than he does." (Dean Smith)

"It's okay to make mistakes. That's how we learn. When we compete, we make mistakes." (Kareem Abdul-Jabbar)
Check out other inspirational quotes from famous NBA players.
Wrapping Things Up: The Ultimate List of Basketball Sayings & Slogans
Basketball is such an emotional sport and it spawns a lot of insights. That, in turn, results in a lot of wise sayings by the greatest minds of the game. Kareem Abdul-Jabbar, Michael Jordan, Kobe Bryant, and many basketball greats would often share their thoughts in various interviews. These would eventually allow their words to be immortalized by everyone.
With all these things considered, this article has the ultimate list of basketball sayings and slogans to inspire your team. On top of that, there is also a compilation of the most famous short basketball quotes uttered by the NBA's all-time greats. Be inspired!
We hope you enjoyed this post! If you did, be sure to check out our other basketball FAQ articles here.
You might also be interested in our posts about:
> The Ultimate List of Basketball Slang Terms