Whether you're a fan of basketball or not, it's hard to ignore the recent news that some of the NBA's most prominent young stars have teamed up with Puma. So, why did Puma decide to pursue these young players instead of going for the established superstars? And what do these players have in common other than their love for hoops? Keep reading to find out!
Young basketball fans probably don't associate Puma with the NBA because the brand hasn't made any major moves into signing player endorsements deals in the past two decades. And although they never really stopped making basketball shoes, they also never earnestly marketed their products in basketball circles.
However, the German multinational company has recently amped up its efforts in securing a niche in the basketball world. They began by engaging the services of business mogul and rapper Jay-Z as their Creative Director of Basketball Operations in 2018. This meant that the former minority owner of the Brooklyn Nets now oversees marketing, product design, and player endorsements for the brand's basketball division. Since then, Puma has signed players and released new shoe technologies and designs.
How Many NBA Players are Signed with Puma?
NBA players have been lacing up in Puma sneakers since the brand made its return to the basketball world in 2018. Puma has since signed some of the NBA's brightest young stars, including Marvin Bagley III, Deandre Ayton, and Zion Williamson. However, Puma's NBA roster isn't just filled with up-and-comers. The brand also boasts an impressive list of established NBA talents, such as Kyle Kuzma, Mike Conley Jr., and Rudy Gay. With such a star-studded roster, it's no surprise that Puma is quickly becoming a major player in the NBA sneaker game.
 

View this post on Instagram

 
The brand has accumulated an impressive roster of 17 NBA players and 2 WNBA players. This list is expected to grow even longer as the brand has also been hard at work enlisting talents even before they make it to the professional level.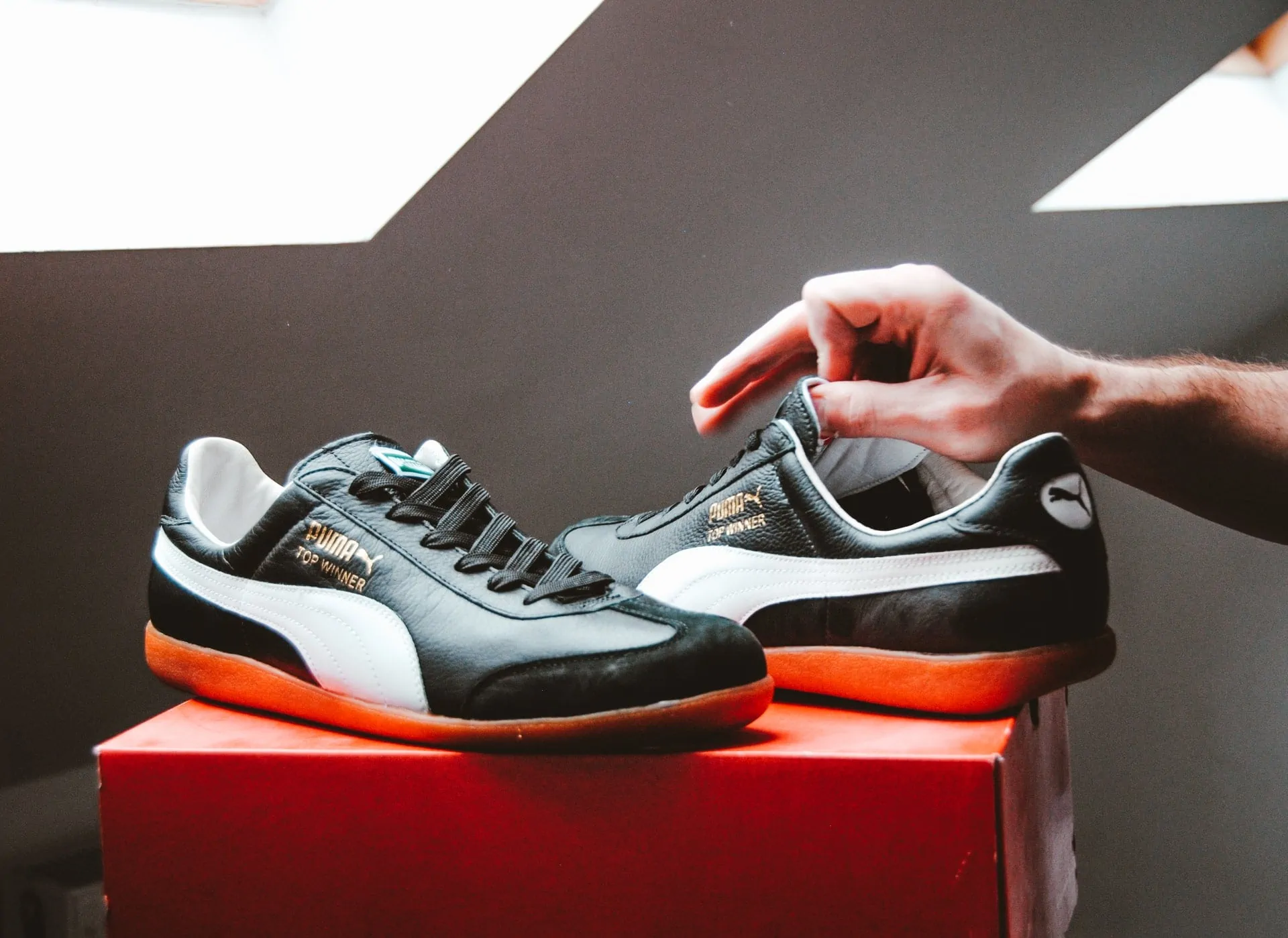 When Did Puma Get into Basketball Sponsorship?
While Puma has been around for decades, it's worth remembering that they were one of the pioneers in athlete-specific signature shoes. Their 1973 model pre-dates Michael Jordan's iconic Air Jordans by almost two decades!
Back then, Walt "Clyde" Frazier was the face of basketball, and as such, he was able to demand certain features for his shoes. His initial demands included better accommodation for his wide feet, lightweight design, and plenty of ankle protection. The company rose to the occasion by giving the basketball legend shoes that sufficiently met his standards, and thus, the iconic Puma Clydes were born. In honor of the terrific player, the company engraved Frazier's nickname, "Clyde," below the brand's logo. This is how the term "signature shoes" was coined.
Since then, the Puma brand carried with it a certain flair on the basketball courts, whether on the posh hardwood or on the blacktop. For many players during that era, Puma was the go-to brand for basketball shoes.
What NBA Players Wear Puma on the Court?
So, who are the top Puma-sponsored athletes?
LaMelo Ball
The youngest member of the infamous Ball family, LaMelo, is perhaps one of the most exciting young talents to watch in the league right now. He's been tearing up the court with his flashy passes and three-pointers. It's no wonder that Puma has signed is now currently heavily invested in the young star as he's seen as one of the possible faces of the league soon.
As a testament to the young player's rising star status, the brand has launched a signature line called MB.01 for LaMelo.
Deandre Ayton
DeAndre Ayton's signing with Puma is a huge acquisition for the company. Ayton is one of the most promising young players in the NBA, and he's already shown that he has the potential to be a superstar. With his size, athleticism, and shooting ability, Ayton is the perfect player to build a brand around. 
While the brand hasn't given Ayton a signature line yet, it may be an inevitability as the young center continues his winning ways with the Suns. Currently, you'll see Ayton wearing custom Puma Court Riders with the player's logo and nickname, "DOMINAYTON," stitched on the heels.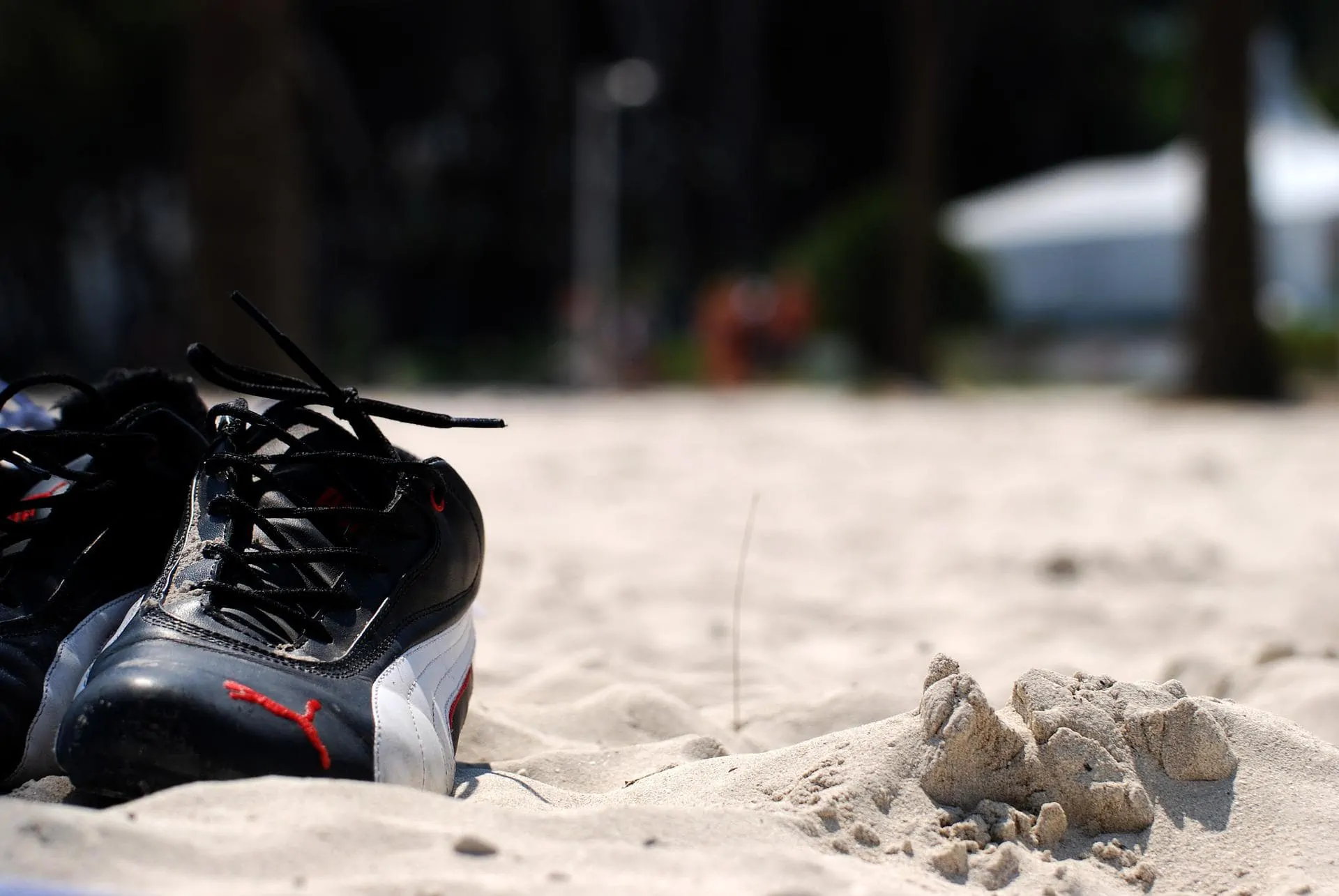 RJ Barrett
Another young talent slowly making his name in the league is the New York Knick's RJ Barrett. He's a massive part of the Knick's recent success story by leading the team in multiple stat categories at such a young age.
Like Ayton, he currently rocks custom Puma Court Riders during games.
Kyle Kuzma
Speaking of young stars making a mark on the league, Kyle Kuzma, currently a member of the Washington Wizards, is perhaps one of the most popular players in Puma's collection of young stars. He's currently working his way to becoming a reliable scorer for his team and has shown flashes of brilliance on the court this year.
Kyle Kuzma's work on the Clyde All-Pro Kuzma Mid's design is generally considered to be the young star's first signature shoes. They're even slowly becoming a sneaker culture icon.
What WNBA Players Wear Puma on the Court?
Puma isn't solely focused on the men's game with their recent resurgence in the basketball niche. They've also reached out to a number of WNBA players. Puma even doubled up its efforts in the women's game by enlisting the help of the award-winning designer June Ambrose.
Skylar Diggins-Smith
Skylar Diggins-Smith is a scoring prodigy who can make shots from anywhere on the court. Her prolific scoring and athletic finishes caught Puma's attention and signed the WNBA veteran as a Puma-sponsored athlete. We can see her sport the Fusion Nitro and the DREAMER 2 on the court, which are made specifically for quick point guards that need that extra lockdown and court feel.
Aside from basketball shoes, Skylar Diggins-Smith also models for Puma's athleisure wear. 
Katie Lou Samuelson
Katie Lou Samuelson is one of the most decorated players in women's college basketball history. She was a three-time National Player of the Year and four-time First Team All-American at the University of Connecticut, where she helped lead the Huskies to four straight national championships. Samuelson then went on to win an Olympic gold medal with Team USA in 2016, and she is currently a member of the WNBA's Los Angeles Sparks. 
A gifted scorer and shooter, Samuelson is one of the most talented players in the world, and she has already accomplished more than most people could ever dream of. Katie Lou Samuelson is a true champion in every sense of the word.
Other Puma Sponsored Athletes
While Puma's re-entry into basketball has been fairly recent, they've always had a dominant presence in other sports such as F1 Racing and Soccer. The company has even managed to secure top athletes in both sports.
Neymar Jr.
Neymar da Silva Santos Júnior, more commonly known as Neymar or Neymar Jr., is a Brazilian professional footballer who plays as a forward for the French club Paris Saint-Germain and the Brazil national team. He is widely regarded as one of the best players globally and has been listed by Forbes as the third highest-paid athlete in the world. Neymar Jr. has received numerous awards and accolades throughout his career, including being named the South American Footballer of the Year in 2011 and 2012.
Neymar's signing with Puma in 2020 is considered one of the sportswear industry's biggest coups as the football superstar was previously locked in with a 15-year partnership with Nike prior to finalizing the deal. It's an exciting time for Puma, and Neymar is sure to be a major asset in the years to come.
 

View this post on Instagram

 
Lewis Hamilton
British racing driver Lewis Hamilton is one of the most successful Formula One drivers in history. He has won six World Championships, and he currently holds the record for the most Grand Prix victories. 
Puma is a major sponsor of Hamilton, and the two have had a successful partnership for many years. Puma has provided Hamilton with clothing, shoes, and other gear throughout his career. In 2019, Puma signed a new deal with Hamilton that is reportedly worth up to $30 million per year. This makes Hamilton one of the highest-paid athletes in the world. Puma is clearly betting on Hamilton's continued success, and it looks like a wise investment.
Wrapping Things Up: Puma NBA Players: Who Wears Them On the Court?
Puma has always been a well-regarded sportswear brand. They've held a dominant market share in sports apparel sales in football, F1, and athletics. However, with its recent moves in acquiring young talent, it seems that the brand is positioning itself to regain its former glory in basketball as well.
The return of the Puma brand to basketball is an intriguing development. The recent acquisitions and endorsements by their ambassadors/endorsers show that they're slowly but surely inching their way back into this world with bold moves like signing 2020-21 Rookie of the Year, LaMelo Ball, and a whole host of other up-and-coming basketball stars. With the brand's impressive roster of endorsers, the brand's comeback seems more and more like an inevitability.
We hope you enjoyed this post! If you did, be sure to check out our other basketball FAQ articles here.