From 80 players or so from three decades back, Adidas sponsored NBA players is down to over 50.
Basketball pundits say Kareem Abdul-Jabbar started it all as the first Adidas endorser, then many players followed. The oldest active player on the Adidas shoes is Derick Rose. The former M.V.P. had a long list of injuries, but Adidas still produces shoes with his name. Set to be released this past spring is D Rose 11.
Do you want to know more? Read on as we look at what athletes are signed with Adidas.
How Many NBA Players Are Signed with Adidas?
NBA players receive millions of dollars in shoe deals in 2021, and over 50 are Adidas NBA players. Here is a breakdown of the five biggest moneymakers from shoe deals with Adidas based on information from industry insiders.
James Harden
James Harden, also called "The Beard," is a guard for the Brooklyn Nets. A prolific scorer and considered one of the best all-around players in the NBA, Harden provides a near triple-double whenever he plays, with an average of 22.7 points, eight rebounds, and ten assists per game.
In 2015, the three-stripes brand lured him away from Nike with a 13-year deal contract worth close to $200 million. Through the 2022-23 season, Harden will be receiving a $47 million payout. His signature shoe is the Harden Vol. 4.
🍪🍦🍪🍦🍪🍦🍪🍦 🍪🍦🍪🍦
"Cookies & Cream" available now!!!!! @adidasHoops #FreeToCreate #HardenVol4https://t.co/D7HDHxMBa1 pic.twitter.com/VfZXc0swAY

— James Harden (@JHarden13) November 22, 2019
Derrick Rose
Derrick Rose rose to fame wearing the Bulls uniform when he was picked as the youngest MVP in NBA history in 2011. With another Michael Jordan in the making, Adidas inked a 14-year contract with Rose worth nearly $190 million in 2012.
Rose tore his A.C.L. in 2012 in a won playoff game against the 76ers. Injuries hounded him, resulting in a trade to the Knicks in 2016. From there, it was a roller coaster ride to the Cavaliers in 2017, Timberwolves in 2018, Pistons in 2019, and reunited with his former Bulls coach Tom Thibodeau in New York in 2021.
Adidas will continue to pay Rose if he does not retire before 2025, stays healthy, and plays ball. The latest release in his line of shoes is D Rose 4 Chicago Nightfall, which returns this year.
Damian Lillard
In 2012, Adidas recognized Liilard's potential when he was chosen as NBA's Rookie of the year. Lillard signed an endorsement deal and, in 2014 negotiated a 10-year contract extension worth $100 million.
Lillard underwent surgery on his abdomen and is expected to be re-evaluated in 5-6 weeks. Playing with the Trailblazers for the rest of the season might be an impossible task for him. His signature shoe is known as "Adidas Dame."
Donovan Mitchell
No one knew Donovan Mitchell until he joined Utah Jazz in 2017. Mitchell was the NBA slam dunk king as a rookie, and he was instrumental in the Jazz's playoff run two years in a row. His game attracted Adidas, which offered Mitchell a multi-year contract worth $5-15 million.
The Jazz is 29-15, good for fourth place in the Western Conference. The way the Jazz is playing will see more of Mitchell and his D.O.N. signature shoe.
Zach LaVine
One of the reasons why the Bulls is on top of the NBA Eastern Conference (2021-2022) is LaVine's performance. In 38 games, he averaged 24.9 points, 4.8 rebounds, and 4.2 assists. His credentials include an All-Star in 2021, a gold medal in the Tokyo 2020 Olympics, and a two-time NBA Slam Dunk champion in 2015 and 2016
In 2017, LaVine came to terms with Adidas on a four-year endorsement deal worth $35 million. He prefers wearing the three stripes' N3XT L3V3L and B.Y.W. X 2.0 when playing.
 

View this post on Instagram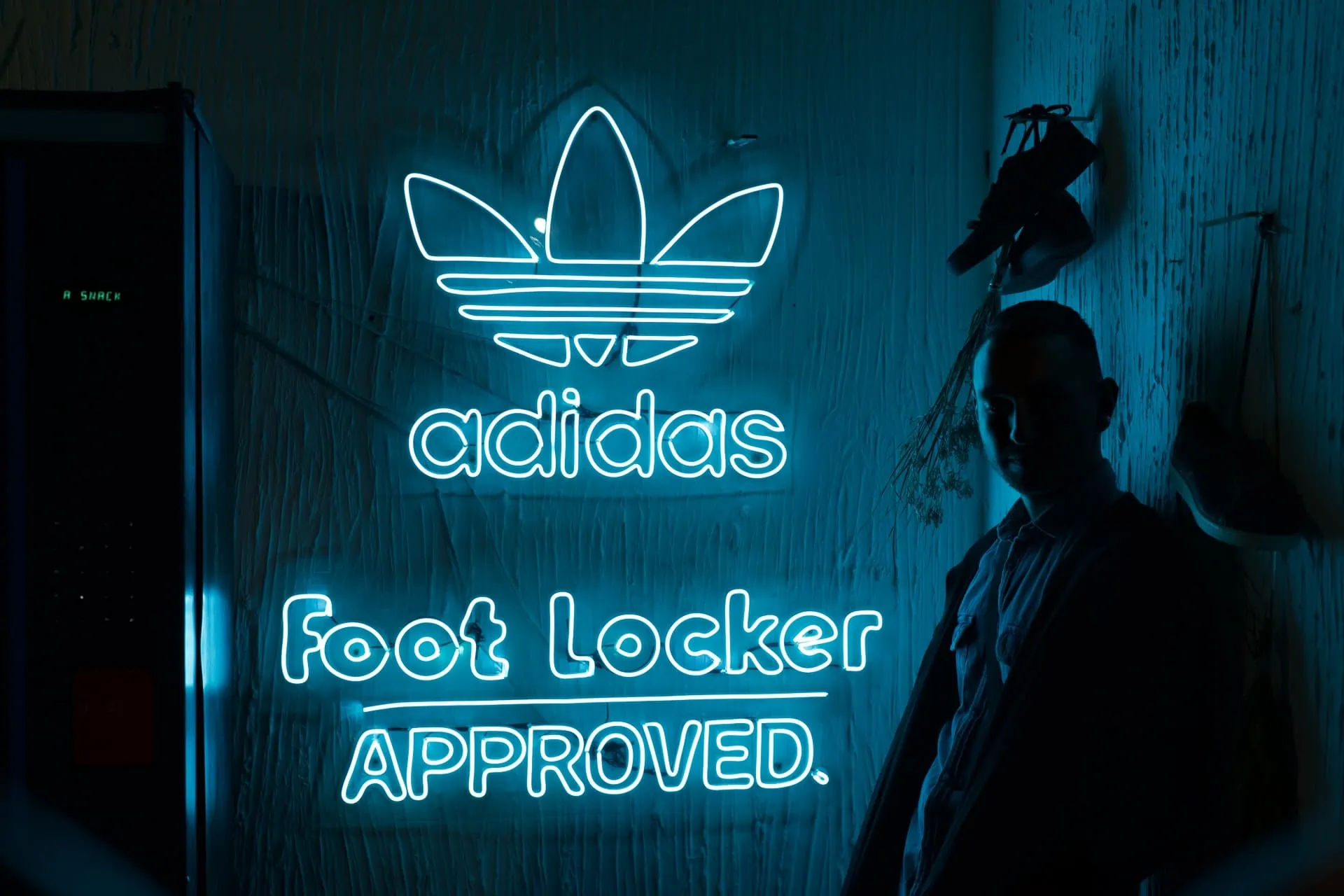 How Did Adidas Get into Basketball Sponsorship?
In 2016, Adidas and the NBA came to terms in London. David Stern was the commissioner who sealed the 11-year partnership deal worth over $400 million. Adidas became the league's official apparel partner. The pair had a prosperous relationship, and as early as 2012, there were talks that the contract would extend beyond 2017.
Adidas walked away from scoring an extension in an unexpected turn of events after the NBA announced they opened the bidding to Nike and Under Armour.
Nike struck a deal with the NBA under commissioner Adam Silver for an eight-year contract beginning in the 2017-2018 season for $1 billion. With this deal, Nike can sell official N.B.A. gear to supporters and display the iconic Nike Swoosh logo on every uniform worn by a player on the court.

Which NBA Players Are Sponsored by Adidas?  
Top basketball players get juicy contracts from the team and sponsorship because of their popularity, and they are easily recognized. Lower-profiled athletes can also get the sponsor's nod if they have the right look and personality to represent the company's brand.
There are over 400 players in the current N.B.A. season, and only six are Adidas-sponsored athletes with signature shoes. James Harden, Derrick Rose, Damian Lillard, Donovan Mitchell, and Trae Young have one thing in common; all receive at least $2 million annually with 5% royalty for each shoe or apparel item sold. These are just the tip of the iceberg; consider the add-ons when they enter the playoffs, win the championship, or win an award.
To be qualified, a player must have a reputable personality both on and off the court. Sporting companies would not want their endorser to perform poorly on the court or be involved in any publicity scandal. Do you remember Kobe Bryant's off-the-court demeanor? Bryant earned the ire of McDonald's, which cost him an endorsement deal.
The new kid on the block for Adidas is Jalen Green from the Houston Rockets. He has the moves of a Vince Carter, and from a sneaker standpoint, he is a star in the making. Green's explosiveness and monster dunks will bring sneaker culture on top at the turn of the millennium.
What NBA Players Have Signature Shoes with Adidas?
It's a big thing to be voted as MVP, win an NBA championship, or be inducted into the Hall of Fame. It's another if you get to wear shoes with your name on them.
Signature shoes are big business in the NBA. Sporting companies have their eyes trained on the league's players fans love and follow. It's every player's dream to be a brand endorser. With fame comes the big bucks, contracts that amount to millions of dollars.
Nike dominates the signature basketball shoes, but Adidas is hot on their heels, signing promising stars in the NBA. Here's a rundown of the Adidas NBA players:
NBA Player
Adidas Signature Shoes

Kareem Abdul Jabbar

Jabbar

Patrick Ewing

Attitude Hi 86

Conductor

Kobe Bryant

The KOBE

KB8

Tim Duncan

Big Fundamental

Tracy McGrady

T-Mac

Gilbert Arenas

Zero-G

TS Lightswitch Gil

Antoine Walker

Real Deal

Dwight Howard

Airpower Howard 3

Derrick Rose

D Rose 

James Harden

Harden Vol. 5

Donovan Mitchell

D.O.N. Issue #3

D.O.N. Issue #2

D.O.N. Issue #1

Damian Lillard

Dame 8

Trae Young

Trae Young 1

John Wall

J Wall 

Dikembe Mutombo

Mutombo

Brandon Ingram

ZoneBoost

Zach LaVine

N3XT L3V3L

BYW X 2.0

Chauncey Billups

TS Creator

Kevin Garnett

TS Commander Kevin Garnett

TS Lightspeed KG

Kevin Garnett KG Bounce
Other Adidas Sponsored Athletes
Aside from sponsoring major sporting events such as the NBA, Adidas also supports some of the top athletes in the world as brand endorsers. Here is a list of some of the Adidas-sponsored athletes: 
Candace Parker plays the forward and center positions for the Chicago Sky of the WNBA.

Lionel Messi is an Argentinian footballer who plays as a forward.

Von Miller is an American football outside linebacker for the Los Angeles Rams of the NFL.

Kris Bryant is an American baseball third baseman and outfielder.

Justin Rose is an English professional golfer.

Sidney Crosby is a professional hockey player of the Pittsburgh Penguins of the NHL.

Ellyse Perry is an Australian female cricket player.

Angelique Kerber is a German professional female tennis player.

Andy Murray- a British professional tennis player.

Nora Vasconcellos is an American professional skateboarder.

Katie Ledecky is an American female swimmer.

Nell Rojas is an American female runner.

Alexandra Trusova is a Russian female ice skater.
Wrapping Things Up: Adidas NBA Players: Who Wears Them On the Court?
As long as the NBA is here, endorsement deals will stay.
Sporting companies are looking for ballers to promote their brand and keep their cash registers busy. Nike, Under Armour, and Adidas NBA players dominate the lucrative contracts in the league. 
Jaden Green from the Houston Rockets is the sixth member of the Adidas family. Green joins the company of James Harden, Derrick Rose, Damian Lillard, Donovan Mitchell, and Trae Young.
It might be you. An opportunity will knock at your door if you have got a game. Be ready to open it and enjoy juicy deals that can go beyond the end of your basketball career. Just like Michael Jordan, who need not work for the rest of his life.
We hope you enjoyed this post! If you did, be sure to check out our other basketball FAQ articles here.