Game-winning shots or "buzzer beaters" are probably the most exciting shots in basketball. It is nothing short of an athletic feat, given the pressure produced by the moment. For genuine basketball fans, there is nothing more breathtaking than a single shot to win a basketball game. That being said, this article reviews the most amazing game-winning shots in NBA history while also listing the best clutch performers.
What is a Game-Winning Shot?
A game-winning shot is exactly as it sounds. It is a shot, perhaps made as time runs out, that eventually propels a team to a win. Generally speaking, game-winning shots are also buzzer beaters, a shot that occurs as time expires. 
Buzzer-beating game-winning shots could happen in two ways. Sometimes a player just gets the ball up in the air before the horn sounds, while other times, they hit a game-winning shot with a few tenths of a second remaining. The regulation states that if the ball is out of a player's hands and in the air before the timer runs out, the shot is good.
While a true buzzer-beater and game-winner is a shot that occurs at the very last second, clutch shots are also vital and impactful. Clutch shots can occur under the final minute of a game and have the same effect and feel as a buzzer beater. The only difference is that buzzer beaters leave no chance for opponents to take the lead or the basket back.
Who Has the Most Game Winning Shot in NBA?
The NBA has always been rife with the best and most clutch players. As one might expect, some of basketball's all-time greats also have the most buzzer-beaters in the game's history. Because these players flourished in crunch time, they were repeatedly given the ball in the last seconds of a game to try to help their team win.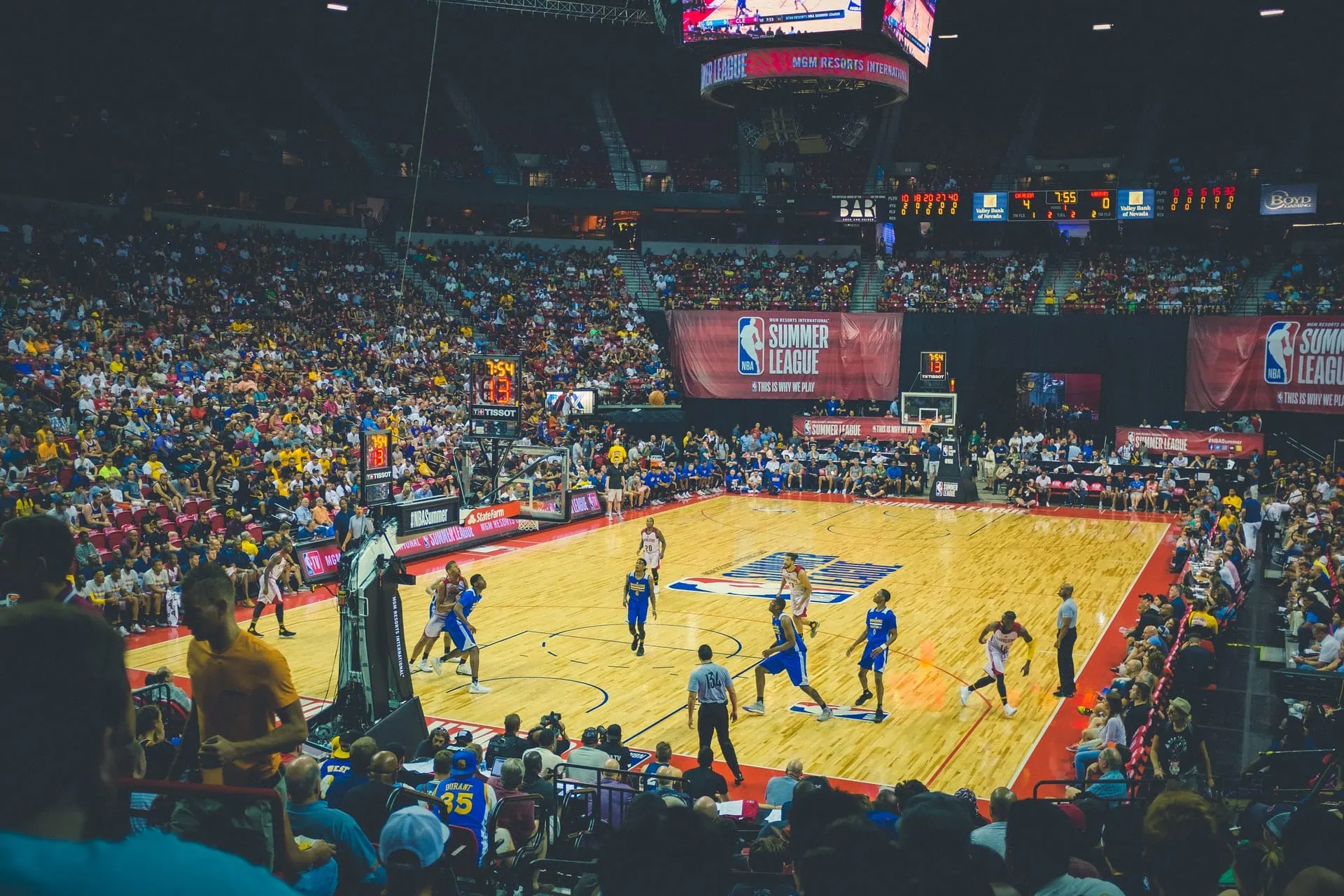 So, who has the most game-winning shots in NBA history? The answer is Kobe Bryant. He had a total of 26 game-winning shots over a 20-year career. In the 2009-10 season alone, Bryant had multiple game-winning buzzer-beaters and a total of seven game-winning buzzer-beaters in his career.
Next to Kobe's 26 is Michael Jordan's 25. Bryant may have one-upped Jordan in this category, but the latter is more efficient during clutch moments. Kobe shot poorly in the last 10 seconds of a game, but Jordan shot a terrific percentage (5-for-11 in the last 10 seconds and 9-for-18 in the last 24).
After Kobe and MJ, who do you think is next? It's no other than LeBron James. James had 19 game-winners and will likely add more to that total since he is still playing. He has a reputation of not being a clutch performer, but that's not true at all. 
He is 8-for-20 in the final 24 seconds and 6-for-11 in the last 10 seconds of a game. James had the most game winners in NBA playoff history, with five, and is 7-for-15 on go-ahead shots in the final five seconds.
Top 9 Game Winning Shots in NBA History
1. Michael Jordan over Bryon Russell (1998 NBA Finals)
Kobe may have more game-winning shots, but it's clear that Jordan was the superior clutch performer. MJ hit one of the finest jumpers of his career to win his sixth and final NBA title. Some believe he intentionally pushed off Bryon Russell. Most people, though, are only aware of his game-winning score. 
As previously stated, Jordan's unrivaled domination buried potential championships for John Stockton and Karl Malone. Even the most fervent Utah fan would concede that Jordan's brilliance was as amazing as basketball can be.
2. Derek Fisher vs. San Antonio Spurs (2004 Western Conference Semifinals)
Forever known as the 0.4, this shot by Derek Fisher was as improbably a shot as you can take in basketball. He did not have a good look at the basket and, of course, he barely had time to work. Another tidbit that made this shot so much better was that this came right after two clutch shots by superstars Kobe Bryant on one end and Tim Duncan on the other. Basketball is truly where amazing happens!
3. Michael Jordan vs. Cleveland Cavaliers (1989 Eastern Conference First Round)
Until this point, Jordan was just a good player who couldn't get over the hump. This midrange double-pump buzzer-beater over Cleveland's Craig Ehlo was MJ's coming of age moment. The Bulls made it all the way to the conference finals and lost, but this was Jordan saying, "I'm here to stay!"
4. Robert Horry vs. Sacramento Kings (2002 Western Conference Finals)
The Lakers' three-peat ended in 2003, but if not for this Robert Horry buzzer-beater, it would have concluded a year early. With the Lakers facing a possible 3-1 hole, Horry hit a clutch three-pointer after the Kings played stingy defense against LA's biggest stars. The whole series was controversial, but Big Shot Bob left no doubt about his shot-making ability in clutch moments. In fact, Horry is probably the least-known player who made the most clutch shots in NBA history.
5. Vinnie Johnson seals Pistons' second championship (1990 NBA Finals)
"The Microwave" was the Pistons' primary scorer off the bench during their 89 and 90 championships. He proved he could put the ball in the basket with the best of them by finishing the Blazers with this difficult shot. 
CAUTION: THE MICROWAVE IS HOT#PistonsNow powered by @RocketFiber pic.twitter.com/fmv5x4QHac

— Detroit Pistons (@DetroitPistons) April 28, 2020
In some respects, it's ironic that Johnson, one of the few Pistons who isn't synonymous with the team's rough-and-tumble character, was the one to clinch the team's second championship. His ability as a lights-out shooter, not the team's brute toughness, won the game. 
6. T-Mac scored 13 straight vs. San Antonio (2004)
The first five game-winning shots are made in the postseason, but this performance by Tracy McGrady in a regular-season game in 2004 must be included. McGrady already had the reputation as one of the NBA's best scorers. Still, this is as insane as it gets. T-Mac got hot in the final minute and scored 13 points in 35 seconds, including the game-winner, to dispatch San Antonio. That three he made with 1.7 seconds remaining was one of the most amazing game winning shots in NBA history.
7. Kobe Bryant vs. Phoenix Suns (2006 Playoffs, First Round)
Bryant wasted some of his prime years with less-talented squads, such as the one in 2006. That team started Smush Parker and Kwame Brown, while Lamar Odom was always his inconsistent self. Kobe had to carry almost all of the offensive load; at times, it came down to the last shot. It was fun while it lasted, but as we all know, Phoenix turned the series around and finished the job.
8. Kawhi Leonard vs. Philadelphia 76ers (2019 Eastern Conference Finals)
Nobody could have scripted this ending any better. With the series on the line, Kawhi Leonard made a tough fadeaway in the right baseline to send the Raptors to the Finals and the Sixers home. The ball bounced around four times before it settled, something that happens mostly in movies or anime. Everyone in the building was totally silent that you could hear the faint sound of the ball bouncing on the rim. Truly legendary!
9. LeBron James vs. Toronto Raptors (2018 Eastern Conference Semifinals)
LeBron owned the Raptors pretty much his entire career, hence the moniker "LeBronto." This game was probably the reason why Raptors GM Masai Ujiri ultimately decided to trade DeMar Derozan for Kawhi Leonard. LeBron James is that good!
Wrapping Things Up: The Most Amazing Game-Winning Shots in NBA History
For basketball fans and players, the exhilaration of snatching victory from the jaws of defeat remains one of the most thrilling feats in sports, regardless of the circumstances. And nothing epitomized these moments better than game winning buzzer beaters.
It's no secret that the best players to step foot on a basketball court made the most game-winning shots in the NBA. Kobe Bryant, Michael Jordan, and LeBron James made a living in these moments and cemented their legacies during crunch time. Look up all the most amazing game-winning shots in NBA history, and you probably will find their body of work. Enjoy!
We hope you enjoyed this post! If you did, be sure to check out our other basketball FAQ articles here.