It is easy to start playing basketball; you only need a ball and a hoop. Of course, an official basketball game requires more equipment, but just a ball and a hoop are enough to break out a sweat while playing alone. That said, you can buy a basketball for cheap at any sporting goods store, but that's not always the case with a well-built basketball hoop. How much are basketball hoops? What are some things you need to consider before buying one? Please read on.
What are the Different Kinds of Basketball Hoops?
There are primarily three different kinds of basketball hoops. These are in-ground, mounted, and portable hoops. In-ground hoops are rooted in concrete and are only used outdoors. Mounted hoops require a stable surface to mount the hoop. They must be installed properly because they aren't easy to move. And lastly, portable hoops are, well, portable, which means you can quickly move them from one location to the other. 
For a more in-depth look at each type of basketball hoop, you must remember these things:
Since an in-ground hoop has a metal pole rooted in the ground, it is the most durable type of basketball hoop. It will require concrete to put in place, but it is practically indestructible and will last years. You see in-ground hoops often in outdoor parks and similar places. Installing an in-ground hoop may be costly at first, but it's a worthy investment if you're always playing hoops.

Mounted hoops are cheap because they don't need a particular installation procedure. All you have to do is find a stable enough surface to support the weight of the hoop and the ball's impact. You may often see mounted hoops in garages or gymnasiums.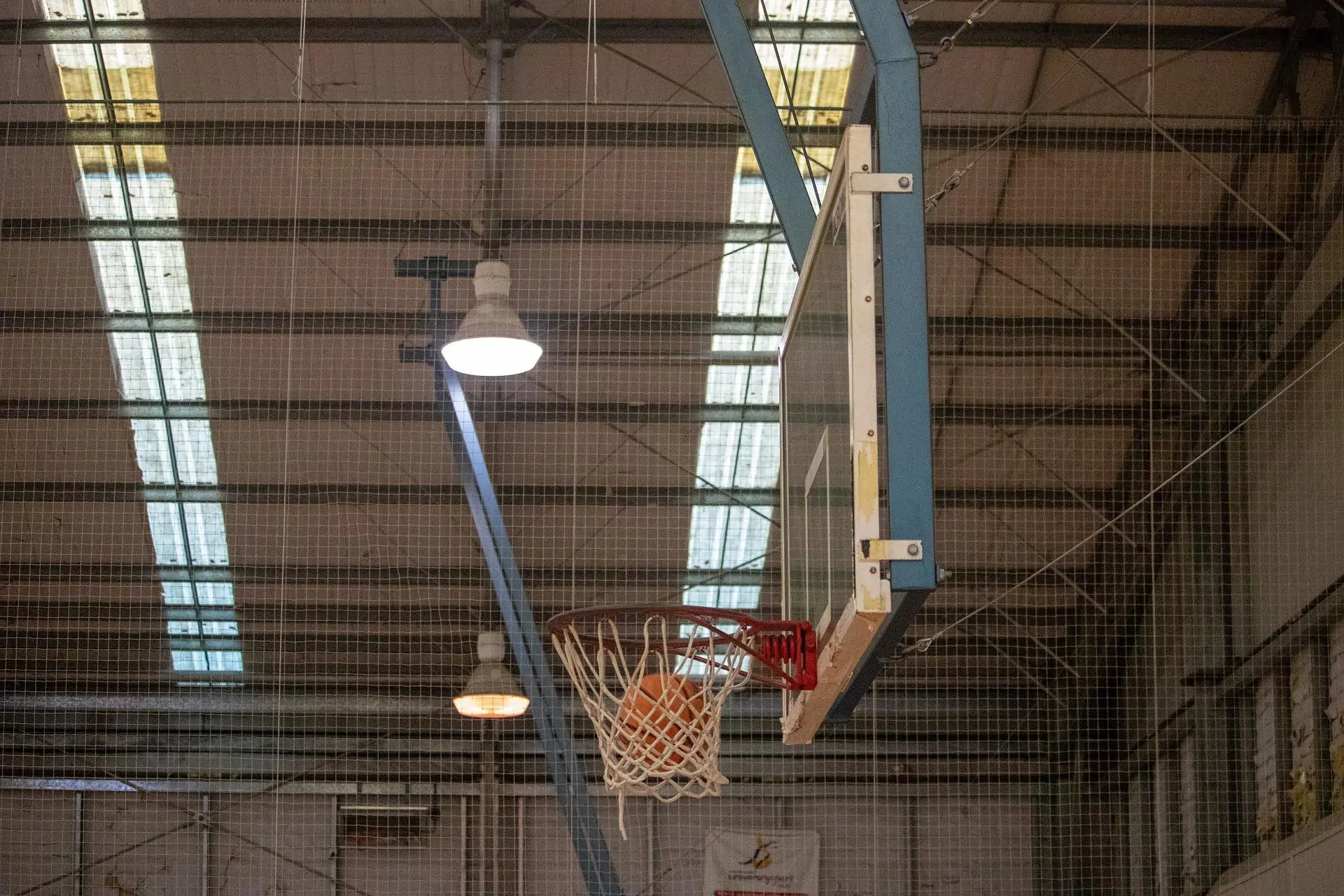 A portable hoop comprises a backboard and a rim attached to a pole connected to a wide base. Sometimes, the base has wheels to move around, or you need to put something heavy on it. The NBA uses a portable type of basketball hoop. It is probably the most durable type anyone can find. Even though they're more expensive, it is easy to install and is height-adjustable.
5 Factors that Determine the Price of a Basketball Hoop
1. Materials
It's only natural to say that the better the materials are, the pricier the product will be. That's precisely the case with a basketball hoop. The backboard could be made of a plastic called polycarbonate, steel, or tempered glass (sometimes called fiberglass). You can get the most out of polycarbonate backboards if used indoors, while steel and glass boards can survive anywhere. Steel is cheaper than tempered glass, so that's also a consideration you have to make.
2. Brand
The NBA uses a model from Spalding called the Arena Renegade. Goalrilla, Goaliath, and Lifetime are solid brands with models across different price ranges. Goaliath generally sells cheaper hoop types, while Lifetime makes basketball hoops for players of varying skill levels. Spalding is the known giant in this area, so it's natural to expect that they make the most expensive basketball hoops.
3. Size of the Backboard
The size of the backboard also influences how much the hoop will cost. Larger backboards offer a larger target for players, which could be used for various shots. They are also more challenging to make, so most prefer using large backboards.
Most mini hoops have backboards about 40 inches wide, but some have backboards as wide as 60 inches. Larger backboards are more expensive but offer a more realistic basketball experience. As a rule of thumb, smaller backboards are cheaper.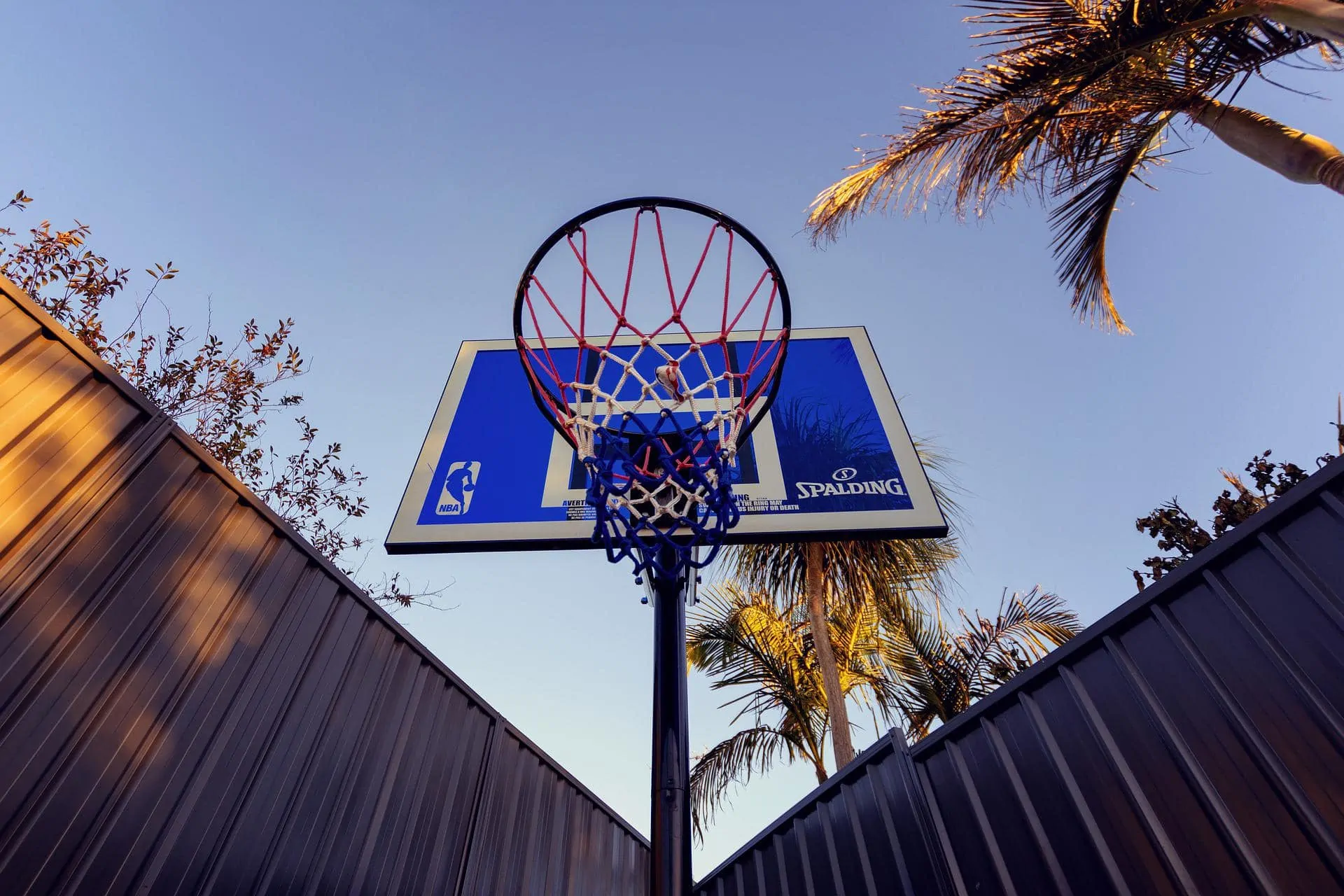 4. Size of the Hoop
Again, if you got bigger equipment, chances are, the more it will cost. That's so true in this case. Larger hoops are more difficult to make and shoot in, so they are typically more expensive.
5. Additions
Most portable basketball hoops come with a ball, a pump, a storage bag, and other add-ons. However, some hoops do not come with all the necessary accessories. If you buy these pieces of equipment separately, the overall cost will rise.
How Much Money Should I Spend on a Basketball Hoop?
As far as basketball hoops are concerned, the sturdier the material is, the better. A driveway or backyard basketball hoop can be a wise investment that creates a true sense of home, whether it's a tool to help you take your child's game to the next level or a hangout spot for family and friends to play together.
When deciding what type of basketball hoop to buy, experts advise spending a little more is worthwhile. Focus on high-quality materials that will provide stability and durability, improve performance, withstand the elements, and can cope with wear and tear. If checking all these boxes means shelling out a few more dollars, it's definitely a worthy investment.
So, how much are basketball hoops, or, at least, what is the average cost of basketball hoops? A high-end basketball hoop may cost more than $2,000, while most are in the $500- $800 range. You can still find some sets that are less than $400, but you sacrifice some durability. Therefore, choose wisely as you strive to find the balance between your needs and your finances.

7 Best Basketball Hoops
Basketball Hoops for Toddlers
1. Little Tikes Easy Basketball Set
You don't need much to keep your toddlers happy, and the Little Tikes basketball set will do that. At seven pounds, you can be sure that there's nothing in this product that could hurt your child, and it's adjustable to up to four feet. The Little Tikes is a great way to get the toddlers started in the beautiful sport of basketball.
Portable Basketball Hoops
2. Lifetime 1269 Height Adjustable Portable Basketball Hoop
The 1269's younger brother, the 1221, is a cheaper version, but there is no doubt that the 1269 has the better performance. The Lifetime 1269 is adjustable basketball hoop height, to a minimum height of 7.5 feet and a maximum of 10 feet. It's a tad more expensive, but its shatterproof polycarbonate material is worth every cent. 
Understandably, many people don't like to hassle over a basketball hoop. If you're one of these peeps, the Pro Slam is perfect for you. This model, which has an astonishingly sturdy 54-inch backboard, is adjustable, so you'll never be stuck at one size. This makes it ideal for children who are rapidly growing.
The ease of use of this hoop will appeal to all users. Anyone can assemble it in under an hour, making it ideal for those who want to buy it and leave. The hoop is also rust-resistant and comes with a sturdy base that works with water or sand.
In-Ground Basketball Hoops
Coming from the Goalrilla lineup of products, the Silverback SB 60 is a little expensive but provides bang for the buck. The 60-inch shatterproof backboard offers a much better rebound experience. Furthermore, the extra inches make practicing angled bank shots much more manageable.
The heavier backboard is bolstered by a support pole and anchor kit. If you ever need to relocate, simply replacing the anchor kit and the basketball hoop will be not much of a problem. Couple that with an easy installation system, and the SB 60 will give you a premium experience at a middling price range.
The U-Turn is one of Spalding's cheapest options, but as you expect, you'd have to approach over four figures if you choose this brand. But even so, the hefty 60-inch backboard makes all the difference. This is very close to the dimensions the pros use, and you can practice your layup package with it. The adjustment mechanism may not be for children, but the overall quality makes it a model to consider.
Mounted Basketball Hoops
6. Silverback NXT Wall-Mounted
The Silverback NXT has a portable model, but this is the same hoop and backboard they use. It is very sturdy and provides a game-like bounce because of the design of the 54-inch polycarbonate backboard. There are better-mounted basketball hoops out there, but not at this price range.
7. GoalSetter GS48 Adjustable Wall-Mounted
The GS48 is above the average cost of basketball hoops, but you can trust its quality and dependability. It is pretty heavy and also not easy to install, but you can bet your life savings that it wouldn't just fall apart for no reason. If you like the feel and action of a professional basketball hoop, you can come very close with the GoalSetter GS48. And remember, GoalSetter also offers different backboard sizes that tops at 72 inches. (GS48 means it has a 48-inch backboard.)
3 Things to Consider When Buying Basketball Hoops
1. Cost and Budget
As much as you'd like to buy an NBA standard basketball hoops, you probably don't have the budget for it. That is why this is the most crucial consideration you have to make. You need to determine ​​the prices of basketball hoops and see which fits the budget. The cost of the hoop may largely hinge on the materials and the brand, but you may stumble upon a discount every once in a while. 
Generally speaking, mountable hoops are the cheapest, and in-ground hoops are the most expensive. Of course, portable hoops used in pro leagues like the NBA cost thousands of dollars, but the average prices of portable hoops are not that steep. 
How much you're willing to spend on a basketball hoop may also depend on the talent level of whoever is playing. Spending hundreds or thousands of dollars on a hoop for a 5-year-old who just picked up a ball doesn't make sense. With that being said, a height-adjustable portable hoop could be very practical for smaller kids who like basketball. That is if they still like basketball after all the growth spurts!
2. Durability
Talking about practicality, some people put more premium on durability over the price. If money really isn't an issue, it makes sense. If a basketball hoop is durable, you can use it for a decade without buying another one.
The problem with most products is that durability often comes with a price and a pretty hefty one at that! That is why skimming through products that offer both is a challenge. But then again, things last longer if you take care of them, and basketball hoops are no different. If you're going to settle for something between durability and price point, you may have to make sure that you play basketball indoors, or at least something that protects your head.
3. Installation
Money and durability matter less if it will take days or a professional crew for you to install the basketball hoop. Some may require at least three people to lift because of how heavy they are. If that's the case, it means you can't play with the hoop immediately and incur additional expenses. While it's true that heavy, well-built basketball hoops are comparatively more durable than lighter ones, it will at least take hours to install them. If you have that luxury, then pull the trigger. If not, choose something that allows you to play right away.
Wrapping Things Up: How Much are Basketball Hoops?
Basketball is a sport that's not too big on equipment; all you need is a basketball and a hoop, and you're good to go. It is also a good way to keep the kids off their phones and teach them exercise. If you don't have kids, it's a great way to put in a workout or bonding time with friends.
Now, if you're planning to invest in a basketball hoop at home, the first question should always be, "How much are basketball hoops?" Fortunately, depending on your budget and skill level, you can always choose something appropriate for you. If you're planning to buy one for the kids, an adjustable portable basketball hoop is an excellent start. There are even models for toddlers and little kids! On the other hand, if you're a skilled or experienced player and want a professional feel, mounted and in-ground basketball hoops are your best options.
As far as brands are concerned, Lifetime, Goalrilla, and Spalding are your best bets. There are the most trusted brands out there and have manufactured a variety of basketball hoops. Lifetime and Goalrilla are more about entry-level hoops, while Spalding and Silverback (sister brand of Goalrilla) are generally on the higher end of the spectrum. Aside from the basketball hoop cost, the additional considerations that should factor in your decision are durability and ease of installation.
Still, at the end of the day, it's not about the brand or the price point that matters most. Sure, it's understandable to ask, "How much are basketball hoops?" But, after playing the game that you like, it's also completely normal to blurt out, "How much fun was that?!"