Basketball has become a global sport and catches the attention of billions of fans worldwide. The NBA is the foremost basketball league, without a doubt, but high-quality basketball is not limited to the United States. In fact, you can watch top-level basketball all over the world– from Europe to Asia. If you're a basketball junkie, you can check out some of these leagues online. But if you're looking to play professional basketball or recommend international leagues to a friend, this article will provide a rundown of the top overseas basketball leagues to play in. 
But before listing the top overseas basketball leagues to play in the world, have you ever wondered how many basketball leagues are there? Well, there is only one way to find out.
How Many Basketball Leagues are in the World?
There is no way to tell, but it's possible to approximate the number of professional basketball leagues worldwide. For example, out of 195 nations, over 100 have pro leagues and national teams. Some even have more than one. Therefore, there are more or less 200 professional basketball leagues in the world. With so many teams scattered over the world, it's no wonder that there are an estimated 70,000+ pro basketball players worldwide.
What are the Levels of Basketball Leagues?
If the number of basketball leagues all over the world is in the neighborhood of 200, non-professional leagues are much more than that. Varied levels of basketball leagues feature different rules that regulate skill-based play as players strive to develop their skills to progress from one level to the next.
Here are the simplified levels of basketball leagues:
Youth Leagues
Youth leagues mainly exist to develop the skills of children and teenagers. These leagues are often run by the city or private organizations. These leagues have rules in place to help kids of all levels of skill learn how to play. Some associations, for example, disallow full-court presses to teach players how to advance the ball across the division line and set up a half-court offense. Some allow longer shot clocks and increase the number of personal foul limits to enable the kids to have fun while acquiring needed basketball skills.

High School Leagues
Not all youth league players stand out among their peers, but those that do, proceed to play high school basketball. High school teams are typically divided into junior-varsity teams, which include players in lower grade levels and varsity teams. Varsity teams include upperclassmen and more advanced players.
Different areas in the city often form a league consisting of high schools in the same vicinity. The champions from different areas may vie for the state championship. The National Federation of State High School Associations is the governing body of high school basketball in the United States.
College Basketball
Excellent high school players get offers to play for college schools. Schools with competitive teams recruit players out of high school, who typically pledge to a specific university during their last years of secondary school. The main collegiate basketball league in the United States is the NCAA, where college and university teams play other schools for the national championship. The NCAA divides these schools into three divisions which are often abbreviated as D1, D2, and D3.
Professional Basketball 
The college's best and most elite players likely go pro. The foremost league is, of course, the NBA and where the big boy money can be earned. After all, the minimum salary of undrafted rookies is in the vicinity of $900,000 a year. 
But if these players couldn't make it in the big league, they may decide to play pro basketball in the G-League (less money) and overseas (decent money). Overseas pro basketball leagues have shorter seasons but offer good money relative to the total games they play. Some guys like Nikola Mirotic play in the Euroleague and earn over $5 million a year.
What are the Best Basketball Leagues to Play In?
The NBA is no doubt the pinnacle of professional basketball. The talent level is at an all-time high, and the pay is borderline ridiculous. That's the result of serving a product that the fans like. Aside from the NBA, what are the best basketball leagues to play in?
EuroLeague
The EuroLeague is the top pro basketball league outside of the NBA. It is rife with NBA talent, with about 60 players who have NBA experience while some, like Sergio Llull, is a veteran of international basketball competitions. 
Obviously, the talent and athleticism are a level or two lower than the NBA, but it's a tough league to be in. In fact, Luka Doncic said he found it more challenging to score 30 in the Euroleague than in the NBA because of specific rules. If you want hard-nosed fundamental high-level basketball, the Euroleague is no pushover in that department.
Liga ACB
The ACB is the main pro basketball league in Spain. The league has always been dominated by Barcelona and Real Madrid and has always been that way. It has produced NBA All-Stars such as Pau Gasol and Marc Gasol in recent years. Before getting drafted by the New York Knicks, Kristaps Porzingis attended Seville before storming the NBA in his first two years. The NBA had 39 former ACB players in the 2015-16 season, the most of any overseas league.
Turkish Basketball Super League (BSL)
Although basketball was initially played in Turkey in 1904, the BSL was created in 1966. Massive financial resources are being put into the league, and as a result, it may soon exceed the ACB in terms of quality of play. Anadolu Efes and Fenerbahce of Istanbul are now two of Europe's best basketball clubs. The salary in the league is pretty darn good, with the best players commanding salaries nearing half a million dollars a year. 
VTB United League (Russia)
While the VTB is primarily a Russian league, it includes teams from neighboring Belarus, Kazakhstan, Latvia, and Estonia. It is rife with NBA talent and prospects, although you can see more of the former here. Former NBA players in VTB are Alexey Shved, Mardy Collins, Thomas Robinson, Sergio Rodriguez, Viktor Khryapa, and more.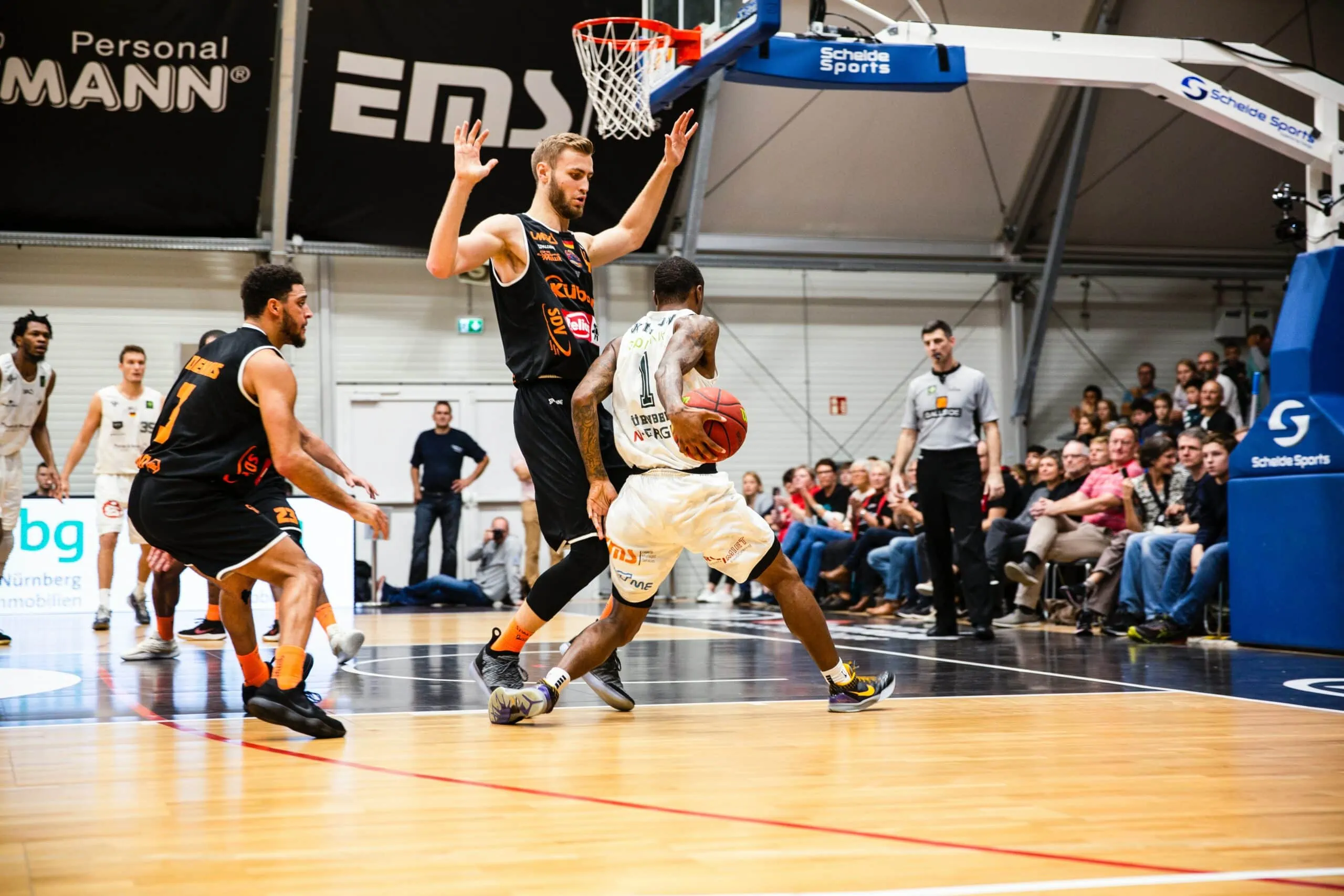 Philippine Basketball Association
The Philippine Basketball Association is one of the top basketball leagues in Asia. The quality and popularity of the league have waned in recent years because of some controversial issues. It is losing college players to neighboring pro leagues in Japan, Korea, and Taiwan. Still, the PBA is worth mentioning because it is Asia's first professional basketball league, established in 1975. 
It also attracts the attention of many former NBA players serving as imports. Billy Ray Bates, Scott Burrell, Glen Rice, Jr., and Ivan Johnson are some of the names that have served as foreign reinforcement for PBA teams. If you play as an import for PBA teams, you are an instant celebrity in this basketball-crazed country.
Chinese Basketball Association
China is a big market for basketball, which is one of the reasons why former NBA players go and play there. Playing in any of the Chinese teams puts you in the eyes of a billion basketball fans, making you an instant celebrity. Many ex-NBA players earn five to seven million dollars, which is nearly the average salary of the NBA. When Chris "Birdman" Andersen went undrafted in 1999, he immediately went to China as a way to make money and get noticed. He eventually got to the NBA and won a title with the Miami Heat in 2013.
What Overseas Basketball League Pays the Most?
Players may be surprised that the typical international basketball income ranges between US$700 and $2,000 per month. Rarely do players sign six-figure contracts. That is the brutal reality, whether players like it or not.
People usually look at the NBA's lavish lifestyle and anticipate the same from international basketball. However, for the vast majority of players, this couldn't be further from the truth.
That being said, it depends on the quality of the league and the overall market. Of course, regional pay-for-pay leagues could offer less salary than a league with a national reach. Because of these factors, it's no surprise that the Chinese Basketball Association and the Euroleague pay their basketball players a lot of money.
The average salary for CBA players is around $1 million to $3 million, while the Euroleague pay is in the $500,000 to $800,000 range. Spain's Liga ACB, Turkey's BSL, and Russia's VTB round out the top 5.
How to Play Basketball Overseas
Any athlete's dream is to make a living doing what they love. If you don't make it to the NBA, it's not the end all be all. You can go the NBA G League route, but it's not exactly the best decision money-wise. If you want to make some serious dough playing basketball, here is how you can make it to the top overseas basketball leagues to play in the world:
You must play at a high level back home.
Overseas basketball is no joke. The rest of the world has been catching up with the NBA. That is why you need a serious resume to even be considered by overseas leagues. Keith Langford, for example, was a pretty good basketball player for Kansas, averaging 15.5 points, five rebounds, and 3.5 assists in his best year. 
He went undrafted in 2005 and played briefly in the NBA until he found a home in Europe. He was a champion in multiple European leagues in Italy and Greece and still earned millions. He probably wouldn't make it in Europe if he wasn't a top-level college player.
Making a game film is your way to show your talent, athleticism, and decision-making skills to overseas teams. If you're a reasonably average D1 player with average stats, highlight your skills in your video. Are you more of a hustle guy than a shooter? Pick plays in which your motor made a difference, and more so if it directly translates to wins. Remember that not every team is looking for a lights-out scorer; basketball clubs also need rebounding, defense, and hustle.
Get a Passport or Dual Citizenship
This tip is not for everyone, but if you have lineage to a country with a professional basketball league, you should probably get a passport so you can play as a local. Many overseas leagues have a limit for foreign players, but if you can play as a local, it increases your chances.
If you're already a college basketball player, use your connections to ask around for help. You may have trainers, coaches, or former teammates that have already gone overseas. Do not hesitate to ask for their support, maybe even putting a good word for you. It never hurts trying!
If you can, hire agents who have deep connections with overseas leagues. They may have a network of friends in other countries who may have a say on player personnel of different ballclubs. If you're going the international route, this is probably something you should do.
Wrapping Things Up: Top Overseas Basketball Leagues to Play In
The glitz and glamour of the NBA is the dream of many basketball athletes. It is the pinnacle of the sport, and truth be told, the pay is definitely not bad at all. However, the harsh reality is that NBA teams may only sign 15 players maximum, which leaves few roster spots open for new players.
If the NBA door has closed, what can you do? Going overseas is not a bad option. You can choose any of the top overseas basketball leagues to play in, possibly in Europe and Asia. The pro basketball league in China, the CBA, pays an average of one to three million, while the Euroleague average salary is somewhere between $500,000 to $800,000. Maybe the NBA will notice if you can create a buzz around your name internationally. But if not, perhaps the nice payday is enough to make you stay. Either way is a definite win.
We hope you enjoyed this post! If you did, be sure to check out our other basketball FAQ articles here.