Shaquille O'Neal once roamed and dominated the NBA courts, but since hanging up his sneakers, he has been asserting his control in the business side of things, too. In fact, the gentle giant has quadrupled his net worth in 10 years. From the looks of things, he's not stopping anytime soon, judging from the sheer number of businesses he owns. How many businesses does Shaq own exactly? Read on and find out more about Mr. O'Neal, his net worth, and the companies he owns.
Who is Shaq and Why Is He Famous?
Basketball is a big man's game, but Shaq was still a giant amongst giants. At 7-foot-1 and over 300 pounds, the Big Diesel, as he is fondly called, was the first-round pick of the 1992 NBA draft out of Lousiana State University.
It didn't take long for the rest of the world to see what he was all about. He averaged 13.9 rebounds and 3.5 blocks in his rookie year, all career-highs. Unsurprisingly, O'Neal was named Rookie of the Year in 1993 and made history by becoming only the second rookie starter in the All-Star game. The other dude? Michael Jordan. 
Despite making his presence felt, the Magic did not make the playoffs in his first year. But the next three seasons became Shaq's coming-out party in the postseason. After a first-round exit in 1994, O'Neal and the young Magic went to the NBA Finals the following year. They fell short again in 1996, but the whole league was already on the alert about the Shaq Attack.
The next chapter of O'Neal's career cemented his legacy. He would not win a title until 2000, but his dominant ways continued after signing with the Lakers in 1997. O'Neal was named to the 50 Greatest Players in that same year and had stints with the National Team in 1994 and 1996. During his championship season in 2000, he was named regular season and Finals MVP.
The Lakers teams headlined by O'Neal went to three straight NBA Finals in 2000-02 and won them all. They were defeated in the second round by the Spurs in 2003 but went back to their championship form in 2004 before falling to the Pistons in 5 games. The fallout and public feud with fellow superstar Kobe Bryant went sideways, and O'Neal was again traded to the Miami Heat. There he won his fourth and final championship.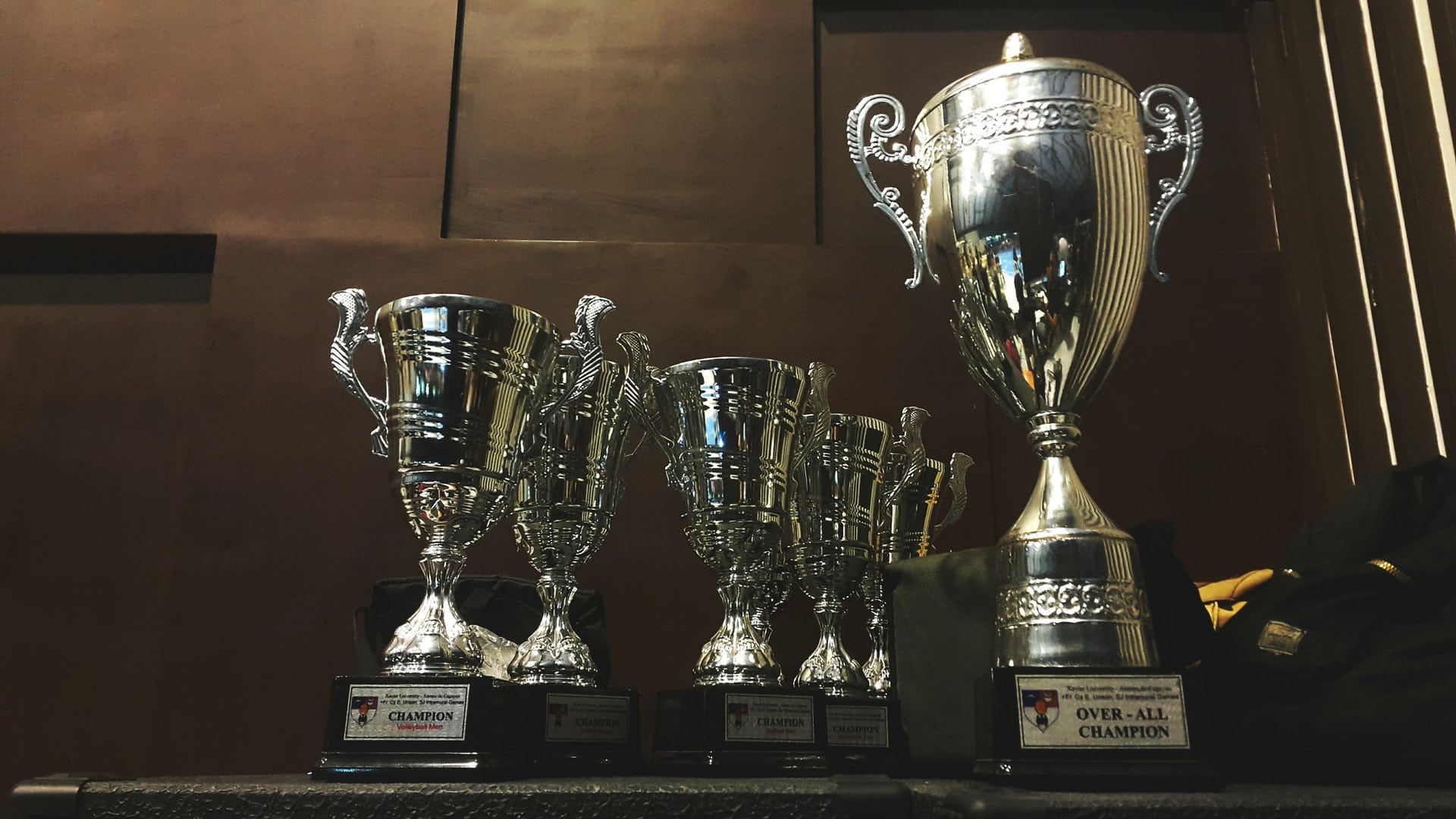 While his basketball accolades should be enough to make him ultra-famous, Shaq's off-the-court personality made him a household name. He was a media darling from the get-go and was always the favorite interviewee of the press for various reasons. He often quipped jokes and insults to opponents, which, of course, the media feasted on.
During his playing days, Shaq made rap music and some movies. Although none of them were critically-acclaimed, Shaq has established himself as a fun-loving guy that everybody wants to be around. In short, aside from his outstanding playing career, he always made sure he grew his own brand and that people remembered him. That marketing strategy eventually came in handy with his business ventures after retirement.
So, really, how many businesses does Shaq own? Find out the answer in the next section.
If you're interested in learning Shaq's story, check out this basketball biography book.
How Many Businesses Does Shaq Own?
Shaq is not the guy you would expect to keep his mouth shut, so at some point, this information should just come straight from the horse's mouth. O'Neal revealed that he owns some 50 different brands across different industries, mainly in food, fitness, entertainment, and clothing.
O'Neal also became quite a franchisee himself. He owns 155 Five Burgers Restaurant chains (10% of all the restaurant's franchises), 40 24-Hour Fitness centers, 17 Auntie Annie Pretzel's restaurants, 150 car washes, a shopping center, a movie theatre, some real estate ventures, and investments in tech companies.
If you're wondering how Shaq figures out the best investments for him or not, he took a page from the books of Jeff Bezos and Warren Buffett. Bezos' mantra was always to invest in things that can change people's lives, and Buffett would not invest in businesses he doesn't understand. Shaq followed these philosophies and credited them for growing his net worth fourfold!
What Companies Does Shaq Own?
Aside from the franchises of companies mentioned before, Shaq is actually involved in dozens of other companies. Here is a list of businesses Shaq owns, and this list may be growing every minute:
Papa John's (franchise owner and a member of the Board of Directors)

Forever 21 (acquisition)

Marilyn Monroe (acquisition)

JC Penney (acquisition)

Elvis Presley (acquisition)

Krispy Kreme (franchise owner in Atlanta)

Shaquille (restaurant owner)

The Big Chicken (founder and largest shareholder)

Several Las Vegas nightclubs

Google (investor)

Apple (investor)

Beachbody 

Authentic Brands Group (shareholder)
His involvement with ABG is a game-changer. That means Shaq, one of the company's biggest shareholders, co-owns a dozen other brands under the Authentic Brands Group umbrella. This includes Reebok (which will be completed in the first quarter of 2022), Barneys New York, Juicy Couture, and others.
How Much is Shaq Worth?
That's a fair question, isn't it? Really, how rich is Shaq, the man who owns hundreds of franchises and acquired the biggest brand names in the market? No one can tell. Shaq himself estimated his fortune to be at $400 million but hinted there could be more. "My mother would be disappointed if I talk about numbers," he said.
If you own as many businesses and companies as Mr. O'Neal does, you can be sure that that number is only growing. He is also involved in other companies, not as an owner but as an endorser. It is estimated that O'Neal has endorsement deals with 50 different companies, including IcyHot, Buick, Pepsi, and others.
15 Interesting Facts About Shaquille O'Neal
Now that you know how many businesses does Shaq own and how rich is Shaq, here is some lesser-known trivia about everybody's favorite big man.
1. He was already 6-4 at age 10 and 6-foot-6 at age 13.
2. Shaq does not drink alcohol. This was because, at age 13, he was caught drinking beer with his cousins. As a punishment, his stepfather made him finish a 12-pack all by himself. After that, he was disgusted by the smell of alcohol and never drank again.
3. He was considered as the 12th guy of the original Dream Team, but Christian Laettner's college success got him the gig.
4. Shaq idolized Kareem Abdul-Jabbar, so Shaq wore No. 33 at LSU.
5. O'Neal studied directing and cinematography and directed one episode of Nickelodeon's Cousin Skeeter.
6. Shaq won Player of the Week during his first week in the NBA. Talking about dominating quickly.
7. How did Shaq end up with No. 32 with the Magic? Well, a teammate named Terry Catledge refused to give up 33, so Shaq went with 32 instead.
8. Shaq's LSU Tigers never made it past the second round with him.
9. O'Neal was only 24 years old when he was named one of the 50 Greatest NBA Players. The next youngest was Scottie Pippen at 30.
10. He made only 1 three-pointer in 19 NBA years.
11. Shaq's reality TV show Shaq Versus was actually borne out of Steve Nash's idea. O'Neal continued to deny it, but when Nash pursued the matter with his lawyer, he relented and gave Nash an executive producer credit on the show.
12. Shaq is supposed to hang out with Biggie Smalls the night he died. He overslept in his condo and woke up with the tragic news of his friend's passing.
13. O'Neal inspired a couple of changes in the NBA rule book. The backboard materials and the stanchion were changed because he kept breaking them, he changed how zone defenses were played, and the rule on fouling anyone without the ball inside the last two minutes of play. 
14. After getting swept by the Rockets in the 1995 NBA Finals, O'Neal challenged Hakeem Olajuwon in a one-on-one PPV event that never pushed through. As exciting as that is, the NBA and their respective teams would have never allowed that to happen.
15. Shaq only met his biological father, Toney, in 2016. O'Neal told him: "I don't hate you. I had a good life. I had Phil," referring to Phil Harrison, his stepfather.
Wrapping Things Up: How Many Businesses Does Shaq Own?
If you seriously do not know Shaquille O'Neal, your aversion to popular culture is admirable. For the better part of the last three decades, O'Neal managed to make himself more and more relevant as a celebrity and business owner.
Shaq's basketball career began in 1992 after getting drafted first overall by the Orlando Magic straight out of LSU. Thanks to his affinity for the spotlight in and out of the basketball court, his fame just began to grow. In 1993, he was named NBA Rookie of the Year, all while recording rap albums on the side, and even released a single with a good friend, hip hop legend Notorious BIG. 
In his first five NBA seasons, O'Neal has now gone to the NBA Finals, played for Team USA in international competitions, and named one of the 50 Greatest Players in the NBA. It wasn't until Phil Jackson took over the team in Los Angeles that O'Neal and his team became perennial championship contenders.
From 2000-2005, O'Neal was named league MVP (2000), Finals MVP (three times), and won four NBA championships (2000-02, 2006). After leaving Los Angeles, O'Neal still performed at an All-Star level but eventually fell off because of injuries. He was forced to retire in 2011.
Did anyone really expect that was the last of Shaq? Never! He remained closely involved with basketball by doing TV work on the NBA on TNT, but his ventures outside of the court made him one of the most influential people today.
Shaq went to own over 50 brands and counting while also becoming one of the biggest food chain franchisees in the United States. He owns 155 Five Guys Restaurants franchises, 17 Auntie Annie's Pretzels, and many more. Shaq also revealed he is behind the acquisition of the big-name clothing brands, including JC Penney, Forever 21, Marilyn Monroe, and Elvis Presley. He also had stakes at tech companies like Google and Apple. Not only that, Shaq has ventured into real estate and esports. How rich is Shaq exactly? According to his estimate, he is worth $400 million and growing every minute.
Because of his extensive portfolio, it's not even about the question, "How many businesses does Shaq own?" The real mystery is what would Shaq get into next. Who knows, O'Neal may dabble with space travel and build electric cars like Elon Musk. Or he may just continue to be a fun-loving guy who's always synonymous with fun-loving brands and products. Either way, the world apparently couldn't get enough of him.
Did you find this post helpful? Then you may also like our other basketball FAQ articles here.
Discover the inspiring stories of NBA players who have successfully pursued entrepreneurship.
> What's the Average Retirement Age for NBA Players?
> What Do NBA Players Do After They Retire?
Cover photo by MarkScottAustinTX is licensed under CC BY 2.0 / modified from original