Basketball is up there as one of the most popular sports globally. It is still lagging behind soccer (football) in terms of popularity, but it has gained more and more fans over the years. In fact, it has become the fastest-growing sport. If basketball has become a prominent global sport, in which countries is basketball most popular? 
We'll take a look at the top nations where basketball is revered, but before that, let's take a trip down memory lane and briefly learn about basketball's rich history.
A Brief History of Basketball 
Dr. James Naismith is widely regarded as the inventor of basketball. He was born in Ramsay Township, near Almonte, Ontario, Canada, in 1861.
Naismith invented basketball in Springfield, Massachusetts when he was serving at the YMCA training school. He was asked to devise an indoor game where students could get in shape during the winter months. He designed a 9-on-9 game where players shoot a ball into a peach basket.
A made basket was worth one point under the first set of rules, which numbered 13, to be exact. The first game would end with a 1-0 score.
Basketball grew quickly, with college teams forming leagues within the first decade of its inception. In 1898, Naismith became a college coach for the game, joining the University of Kansas. He'd finish with a win-loss record of 55-60. Ironically, the game's inventor became the only coach in Jayhawks history to have a losing record.
The first recorded organized college basketball game was played in 1895. The University of Minnesota A&M defeated Hamline University in a 9-on-9 match. The game then shifted to a 5-on-5 setup. The first collegiate 5-on-5 game was played in 1896 between Iowa and the University of Chicago, with Chicago winning 15-12.

Professional leagues, as well as collegiate leagues, were forming by 1898. The first professional basketball league featured six teams, but it was disbanded in 1904. Between then and World War I, small championships were formed, and some teams competed for money against challengers. This includes the original Celtics basketball team and the world-famous Harlem Globetrotters.
Basketball has come a long way since then, but it still holds onto some of its roots. There were rule changes and adoptions that made basketball more exciting, such as the introduction of the three-point line and many others.
How Popular is Basketball in the World?
Well, basketball is the third-most-popular sport in the world behind soccer and cricket. Its fans reached an estimated total of 2.2 billion across different countries and territories. The sport's international appeal is very evident in the landscape of the NBA.
For instance, the last four MVP awards were won by Nikola Jokic and Giannis Antetokounmpo, both calling Europe their home. Jokic, who is Serbian, won the last two MVPs, while Antetokounmpo, a Greek national from Nigeria, won in 2019 and 2020. Jokic, Antetokounmpo, Joel Embiid, and Luka Doncic made All-NBA teams this year.
In the 2021-22 season, 107 players from 39 countries were on NBA rosters. In addition to these players, there are a record 12 international players on two-way contracts from seven countries, including six who participated in the Basketball Without Borders program.
How Many Countries Play Basketball?
There are no actual stats as to how many countries play basketball. According to FIBA's basketball popularity statistics, 450 million people worldwide play basketball. These people come from more or less 213 different countries, all having national teams or professional basketball leagues. In China alone, an estimated 300 million people play basketball.

With such high numbers, it's easy to see why so many countries enjoy playing the game. Nonetheless, it does not enjoy the same level of popularity in every country. There are official leagues in some places, such as the United States and Europe. In others, it is only played for fun.
Part of the reason basketball has become popular in many countries is that it's cheap. It's easy to get the game going since you don't need special equipment to play. Even beginners and various age groups may begin playing basketball whenever they want.
How Did Basketball Become So Popular?
Basketball is an American game at its core, and the NBA is an American league. However, as pointed out in the above sections, there is no denying its growing popularity throughout the rest of the world. What contributed to the popularity of basketball?
There could be a couple of reasons. The first is accessibility. With cable TV and the Internet, basketball games are readily available, be it the NBA, FIBA, NCAA, or the Euroleague. Back then, the NBA offered a delayed telecast and was not even available in many countries, especially in Asia. 
The second is because it's fun! It's not that other sports are not enjoyable, but basketball's fast pace and penchant for highlights make it very exciting. The game is relatively short in comparison to other sports. You get to meet and socialize with people who share your interests. The anticipation is palpable throughout the game. The crowd becomes enthralled by the dunk and the alley-oops, as well as athletic blocks and timely steals.
Top Countries Where Basketball is Most Popular

Which countries is basketball most popular? Here is the list:
1. China
China has the biggest population of any country in the world. Even with that, it's a surprise that 600 million Chinese people are fans of basketball! Around 143 million of these fans describe themselves as "hardcore" while the remaining are what is called "casuals" or general fans. It is projected that the NBA has a $5 billion market in China and is also home to the Chinese Basketball Association.
2. Philippines
While almost half of China can be considered basketball fans, 80-90% of Filipinos watch basketball. The NBA is highly popular in the country and it has a number of professional basketball leagues such as the PBA and the MPBL. The PBA is actually Asia's first pro basketball league having been established in 1975.
3. United States
Basketball was born in the United States, so it's no surprise that it is on the list. Basketball has a massive fan base thanks to large competitive leagues such as the NBA and multiple college leagues. It is one of the four major sports in the United States, along with baseball, American football, and hockey.
4. Canada
The popularity of basketball in Canada is in large part because of the Toronto Raptors. The Raptors have managed to stay competitive the last few years and won a championship back in 2019. The sport is especially popular among college students. Nova Scotia, Southern Alberta, and Southern Ontario are the most popular parts of Canada, as are the majority of college and high school teams. If you didn't know yet, while James Naismith invented basketball in the U.S., he was actually Canadian.
5. Argentina
Argentinians are among the world's most ardent soccer fans, but basketball also has a huge following there. Its basketball program is among the top in the world and has produced the likes of Manu Ginobili, Luis Scola, Andreas Nocioni, and others.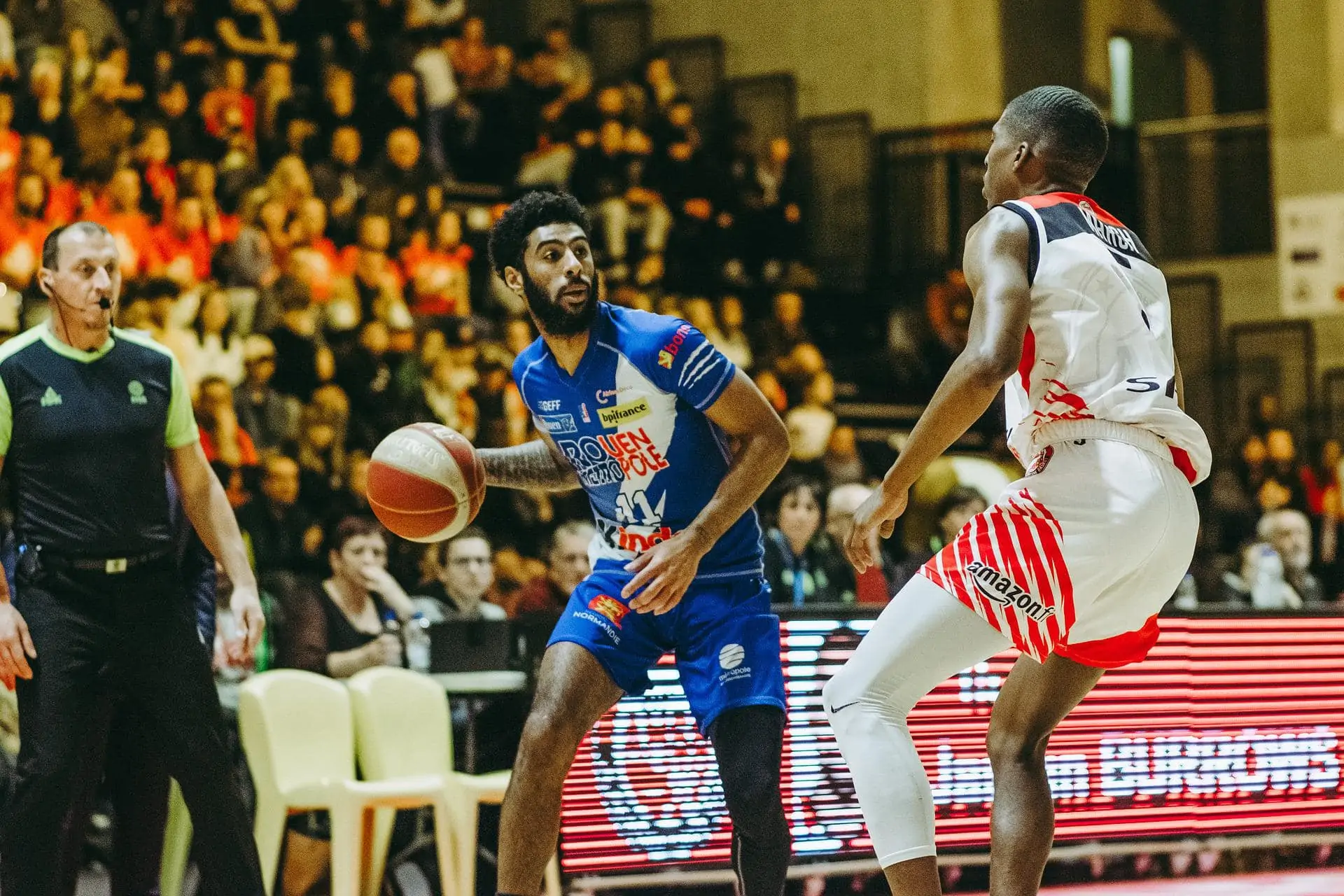 6. Spain
Like Argentina, Spain is predominantly a football country and will always stay that way. With that being said, basketball is very popular many thanks to NBA stars who put the sport on the map. Among these players were Pau Gasol, Marc Gasol, and many others. The Spanish national team is considered to be the second-best in the world only behind the NBA-laden United States.
7. Australia
Speaking of national teams, the Boomers are rife with NBA talent that includes Ben Simmons, Matisse Thybulle, Josh Giddey, and Patty Mills. It is estimated that 33% of Australians like basketball, and over 1 million play the sport. Australia may be a rugby nation first, but basketball's popularity has a lot of room for growth.
Will Basketball Ever Become the World's Most Popular Sport?
As much as basketball fans want a takeover to happen, basketball won't overtake soccer as the world's most popular sport, at least in the foreseeable future. It may be more plausible for hoops to catch cricket, the second most popular sport, since its popularity is confined almost exclusively to South Asia.
Why wouldn't it be possible for basketball to take that leap? First and foremost, soccer is already ingrained as the national sport of many countries, regardless of the continent. It is popular in Africa, Europe, Asia, North America, and South America. 
Furthermore, there are far too many countries where the government promotes soccer, and football players are highly regarded. That is why billions of people tune in to watch the FIFA World Cup, with a live audience of more than 500 million. To be honest, when the World Cup rolls around, humanity comes to a halt. Basketball is on the rise, but it still has a long way to go.
Where does basketball's popularity go from here? Will it continue to climb the ladder, or will it wane? Fortunately, this is where basketball has the advantage– it has gained ground over the last decade. With the United States showing off its product to the world and the rest of the planet catching up, there is definitely buzz and excitement around the sport.
In the NBA alone, two of the five best players are from outside the U.S. soil. You can argue that Joel Embiid has the case to be included in there, joining Europeans Luka Doncic and Nikola Jokic. 
For now, basketball has a steep hill to climb, but that doesn't mean it's not doing well. In fact, it is doing as excellently as anyone could hope. Who knows what could happen in the future in terms of basketball popularity? After all, anything is possible.
Wrapping Things Up: Which Countries is Basketball Most Popular?
Basketball is not the most popular in the world, that title belongs to soccer, but it is starting to gain much-needed ground. Basketball popularity is now apparent worldwide, thanks to about two billion fans and counting. Among these two billion fans, it is estimated that around 450 million play the game. Its accessibility, simplicity, and excitement undoubtedly played a massive part in its surging prominence.
Which countries is basketball most popular? The first on the list is China. With a population of over a billion, over 600 million Chinese consider themselves to be basketball fans. 143 million people call themselves "hardcore" basketball fans. Next is the Philippines, which considers basketball the unofficial national sport. Ironically, the Philippines is yet to have a homegrown talent play in the NBA. The United States, Canada, Argentina, Spain, and Australia round out the list of countries where basketball is most popular.