You have probably heard someone say, "You can't teach height." In a basketball context, that statement means there is no replacement for natural gifts, height included. A taller basketball player is instantly at an advantage over someone shorter. Even though the point guards traditionally are the shortest players on the basketball court, towering individuals sometimes man the position every now and then. Before providing a list of the 13 tallest point guards in NBA history, it is best if you first learn about a point guard's job description.
What is the Role of a Point Guard in Basketball?
The point guard is the extension of the coach. He is the team's best dribbler and passer and generally runs the offense. Because the point guard is also responsible for guarding the team's other lead guard, his defense at the point of attack is critical.
In many ways, he is the equivalent of a quarterback in football on offense. He directs traffic, so to speak, telling his teammates where to position on the floor. Basketball is a game where teams continuously transition from defense to offense (and back); thus, it's the point guard's job to keep everyone on the same page and function as a unit. 
As mentioned, most point guards are the shortest and smallest players on the court. However, some players are simply freaks of nature and have broken the traditional mold. Sometimes, these tall ballhandling guards can also play other positions because their build allows them to do so.
Do Point Guards Have to Be Tall?
No, point guards don't need to be tall. In fact, some NBA point guards are below six feet but have enjoyed successful NBA careers. Probably the most famous was Muggsey Bogues, who stands 5-foot-3. Others were Spud Webb (5-foot-7), Nate Robinson (5-foot-9), and Isaiah Thomas (5-foot-9). Interestingly, Webb and Robinson were Slam Dunk champions, with Robinson being the first three-time winner.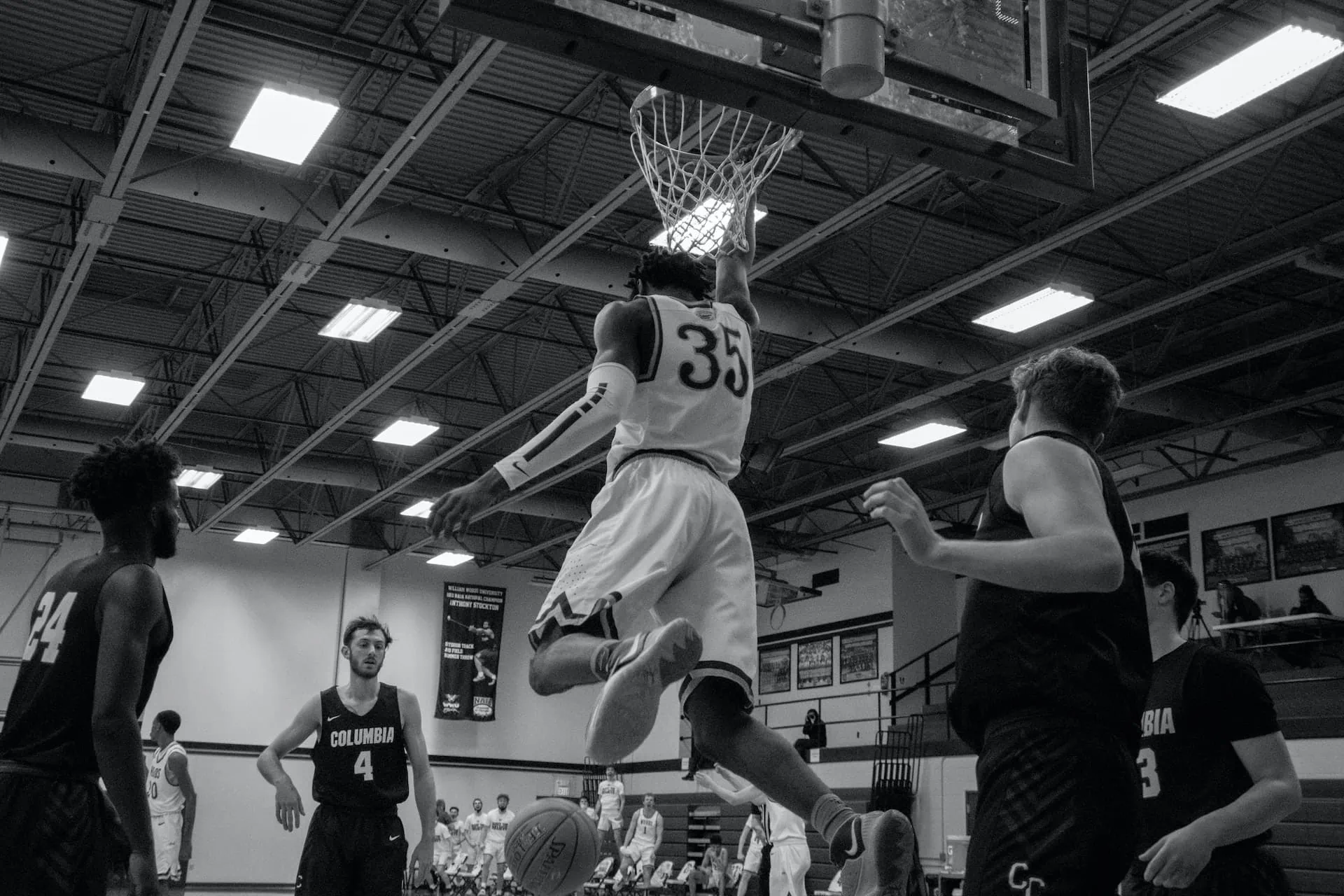 That being said, tall point guards have an advantage offensively and defensively over their shorter counterparts. They could pass and shoot over their defenders, while their presumably longer wingspan is a problem in the passing lanes.
How Tall are NBA Point Guards?
The point guard is typically the smallest player on his/her squad. At the NBA level, most point guards are 6 feet to 6 feet 3 inches, with a few exceptions. Right now, the average height of NBA point guards is 6 feet and 2.5 inches.
13 NBA Tallest Point Guards
Here are the tallest point guards in NBA history. Note that these players play point guard as their primary position throughout their careers:
1. Ben Simmons (6-foot-11)
Who is the tallest NBA point guard ever? The answer is Ben Simmons. Simmons is a true point guard in a power forward's body. At 6-foot-11 and 240 pounds, Simmons is a walking mismatch when he's on the floor. However, his lack of shooting is a massive hole in his game, one that's often exploited by the opposition. Regardless, Simmons is a freight train in the open court while averaging more assists than Ja Morant and Kyle Lowry.
2. Magic Johnson (6-foot-9)
Johnson was the poster boy of tall point guards before it was even cool. He was the first player to break the mold as a 6-foot-9 ballhandling guard. One should look at his resume to know how good this guy is: three-time league MVP, three-time Finals MVP, five-time NBA Champion, 12-time All-Star, and 10-time All-NBA. After a four-year hiatus beginning in 1991, Johnson returned to the NBA in 1995 as a power forward but still averaged just under seven dimes a game. 
3. Shaun Livingston (6-foot-8)
The Clippers had high hopes for Livingston when they picked the lanky point guard fourth overall in 2004. However, a devastating knee injury derailed his career path. Even so, Livingston reinvented himself as a sparkplug off the bench and ended his career as a three-time champion with the Warriors. His stats may not jump off the page, but no one can deny Livingston's resiliency.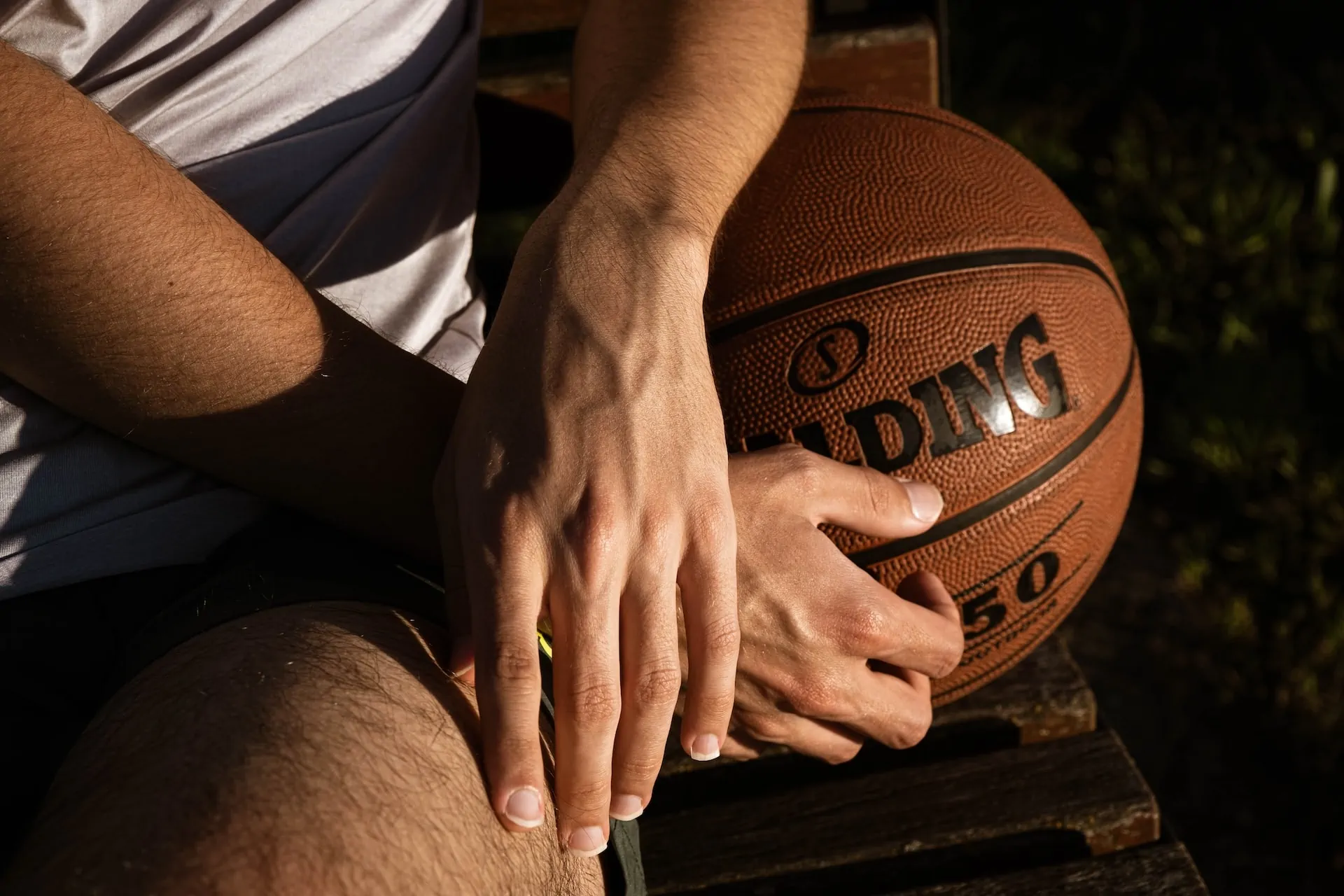 4. Anfernee "Penny" Hardaway (6-foot-7)
Like Livingston, injuries got in the way of Penny's career before it blew up. But unlike Livingston, Hardaway was already looking like a perennial All-Star and had two first-team All-NBA selections before turning 27. His best season saw him average 21.7 points, 4.3 rebounds, 7.1 assists, and two steals, but fans never saw him return to that form after a knee injury in 1997.
5. Luka Doncic (6-foot-7)
The Slovenian superstar is the youngest on this list but definitely among the most talented. He is one of the most-decorated 24-year-old basketball players right now and possibly ever. Luka was named Euroleague MVP and champion in 2018 and is already a four-time All-NBA first-team selection. And the scariest thing is, the kid is just getting started.
6. Ron Harper (6-foot-6) 
Harper's career arc is unlike any other on this list. He started out as a 20-point game scorer for his first few seasons until Phil Jackson turned him into a defensive specialist in Chicago. No one could argue, given the results. Harper won three titles with the Bulls and two more with the Lakers alongside Kobe Bryant and Shaquille O'Neal. 
7. Oscar Robertson (6-foot-5)
The "Big O," as he is fondly called, is one of the greatest all-around players of all time. His height allowed him to be a pretty good rebounder for his position, averaging 7.5 boards for his career. That said, he was also setting his teammates up for buckets, averaging 9.5 dimes while scoring just a shade below 26 points a game. Yes, Oscar Robertson was a problem!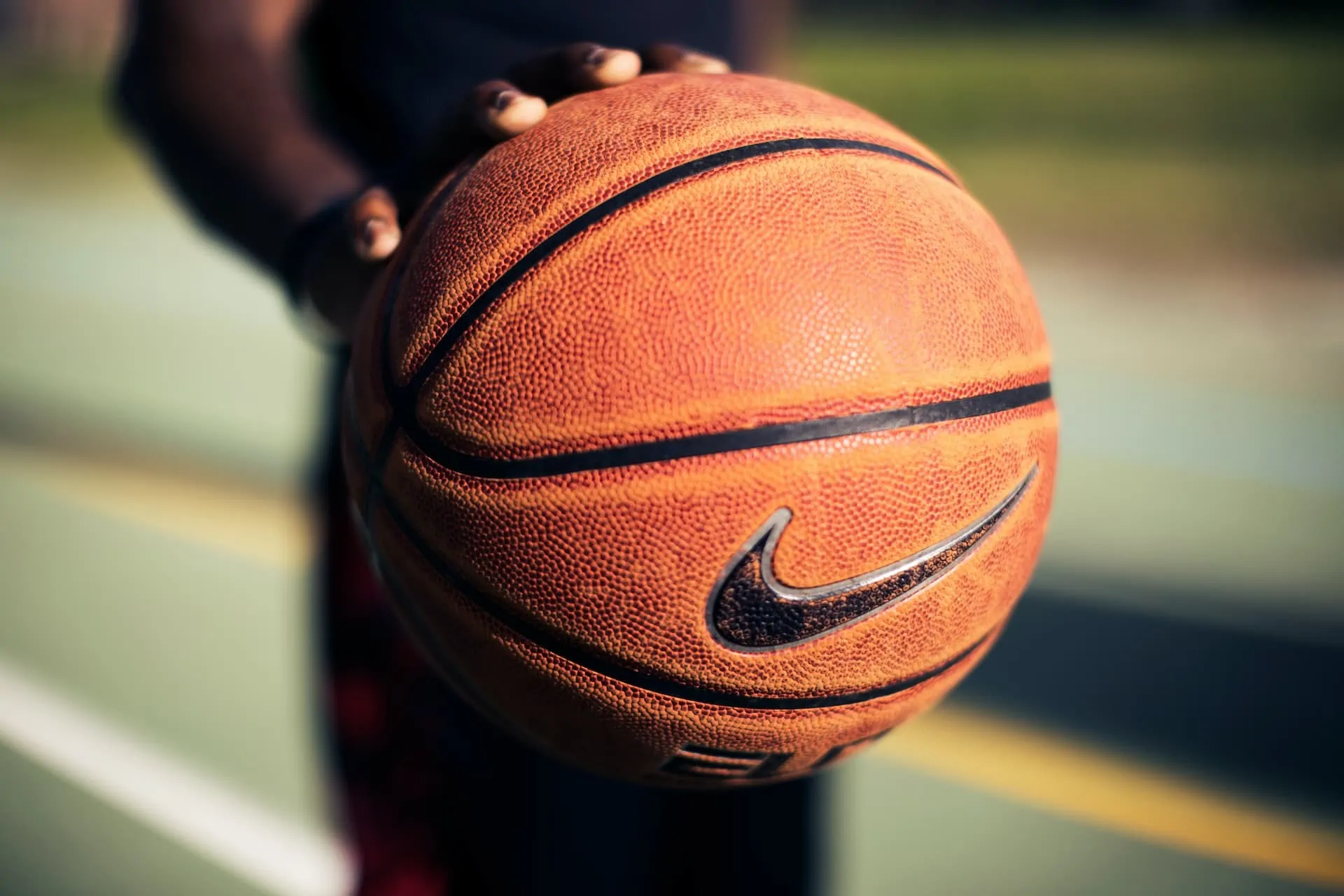 8. Derek Harper (6-foot-5)
The 6-foot-5 Harper was probably one of the best players that never made an All-Star team. He averaged over 19 points and seven assists for Dallas in the 1990-91 season but had to take a back seat to the likes of Magic Johnson, John Stockton, and Kevin Johnson. 
9. Michael Carter-Williams (6-foot-5)
MCW was the butt of memes after fans jokingly referred to his first NBA game as his "peak." He indeed was outstanding in his debut, though. Carter-Williams flirted with a quadruple-double– 22 points, 12 assists, nine steals, and seven rebounds. He was named the 2014 Rookie of the Year, averaging 16.7 points, 6.2 rebounds, 6.3 assists, and 1.9 steals. His lack of deep shooting and sustained injuries hurt his stock, and he was out of the league after getting waived by the Magic in February 2022.
10. Dennis Johnson (6-foot-4)
Johnson's name is often lost in the conversation of the best point guards ever, but he deserves to be in the talk. Sure, Magic and Isiah Thomas are better players, but DJ was no slouch either. He was the best player in the Sonics team that won the 1979 NBA Finals, a member of nine All-Defensive teams, and a five-time All-Star. There is a reason why Larry Bird called Johnson his best teammate ever.
11. Gary Payton (6-foot-4)
Payton was one of basketball's most colorful personalities. He was a trash-talking defensive machine and remained the only guard to win DPOY until Marcus Smart did it again in 2022. That said, "The Glove" was more than just a pest and irritant on defense. He is also a 20+ PPG scorer in his best years while also being one of the top assists guys in the league.
12. Jason Kidd (6-foot-4)
In his prime, J-Kidd can transform a lottery team into a playoff contender just by his mere presence. That's because he can do many things at an elite level. He led the league in assists five times while averaging over two steals a game for 11 seasons. Kidd also likes to mix it up inside for rebounds, averaging eight rebounds as a career-high and six boards for his career. At the end of his career, he was a member of 10 All-Star teams, nine All-Defensive teams, and six All-NBA teams.
13. Walt "Clyde" Frazier (6-foot-4)
Frazier was a top floor general and hard-nosed defender in his prime. His numbers did not stand out like Oscar's, but "Clyde" has a knack for showing up in big games. Frazier stepped for the Knicks in the 1970 NBA Finals, collecting 36 points and 19 assists to win New York's first NBA championship. In their second championship run in 1973, Frazier averaged 21.9 points, 7.3 rebounds, and 6.2 assists in the playoffs while playing excellent defender on Jerry West in the Finals.
Wrapping Things Up: 13 Tallest Point Guards in NBA History
Tall point guards are rare in the NBA, but no doubt some of them are among the best that ever played. Their height allowed them to see over the defenders, making them more effective passers. Because they are tall, they can take advantage of mismatches down low and use their ceiling to mix it up for rebounds. That is why tall point guards are often sources of great stats.
So, ​​​​who are the tallest point guards in NBA history? Ben Simmons tops the list at 6-foot-11, although Magic Johnson's resume is second to none. Magic ruled the NBA in the 80s with three MVPs and five championships, not to mention All-Star and All-NBA selections. Others on the list were Walt Frazier, Oscar Robertson, Dennis Johnson, Ron Harper, Derek Harper, and Anfernee Hardaway.
We hope you enjoyed this post! If you did, be sure to check out our other basketball FAQ articles here.