Choosing the best NBA player is subject to personal scrutiny because you may find numerous players who share common traits, plus everyone has their own opinions. Two of the most skilled players are Kevin Durant and LeBron James—they have been named NBA GOATs by critics.
Now, who is better? KD or LeBron? Why? It is essential to know they both have edges and lapses in some aspects that make them stand out from each other. If you are curious about the in-depth comparison between KD vs. LeBron finals, scroll through the end.
What Type of Player is Lebron James?
NBA enthusiasts and even basketball locals can testify to the athletic bruteness and excellence LeBron James manifests in all games he has ever played. He has proven himself to be a player that no one should lightly take because he has cemented himself as one of the greatest players of all time.
Suppose you are looking for a blog that highlights the playing dynamics of Lebron James while breaking down his style and innate techniques; this article is all you need. Before going technical with the comparison of Kevin Durant vs. LeBron James, read through the end and discover the unique tactics LeBron James has mechanized throughout his NBA stint.
Based on the data provided by the official NBA website, James takes the position of being the power forward or small forward in a team. He can perfectly perform all the functions assigned to him without any setbacks. Also, he juggles multiple roles on the court, proving his athletic versatility and wise team play.
James is expected to ace the rebounding, strategize their defense, play in the post, and set impressive screens as a power forward player. Meanwhile, he is a master of scoring and assisting other power forwards since he also takes the small forward role.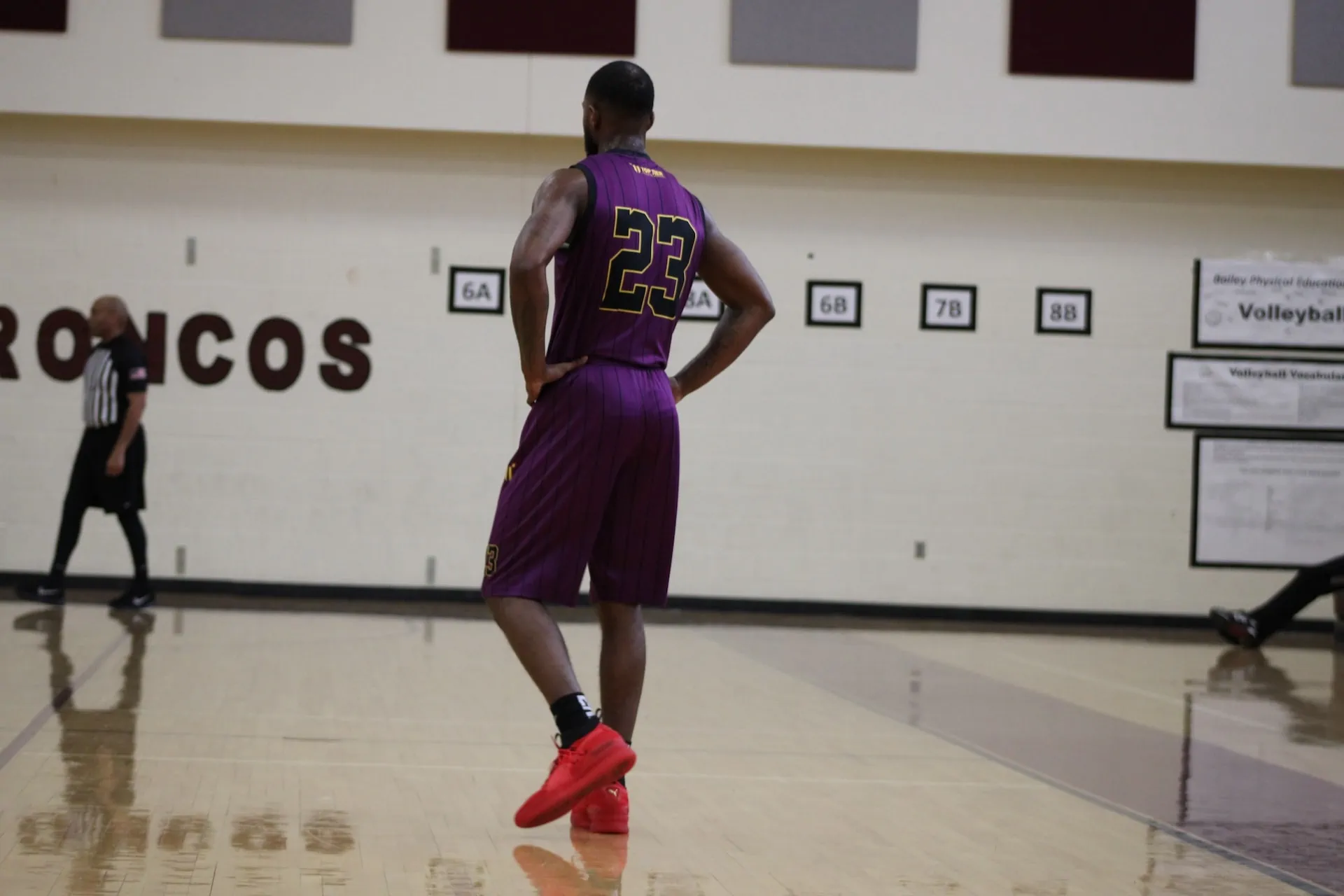 If you ask what type of player LeBron James is, it is safe to say that he is a once-in-a-generation NBA player since he can exquisitely portray any position without a sweat. He is a complete player who is not worthy of being confined in a box or stereotypes, for James is a dominating player who is not afraid to take down any player on the court.
What does it mean to be a complete player, then? LeBron James has consistently claimed this title because he goes unstoppable the moment he hits the court. Dunking, shooting from long ranges, free throws, assists, rebounds, you name them; LeBron James can manage them all with ease and grit.
There is no wonder why he has accumulated various monikers throughout his career because he is simply on a winning streak. One nickname that radiates so much energy of him is the "G.O.A.T.," or the Greatest Of All Time. Anyone can argue otherwise, but his stats can never lie. 
What Type of Player is Kevin Durant?
You automatically think of clean and smooth playing tactics whenever you hear Kevin Durant. Experts can disagree when fans say KD is one of the few players in the NBA who may not seem aggressive but still carry a dominating power on the court.
Since you have already read through the dynamics that LeBron James has unwaveringly shown in many games, this section is specially written to give justice to the mastery that Kevin Durant showcases. Keep reading until the last paragraph to know how unique KD, among other NBA stars, is.
Unsurprisingly, Kevin Durant is also a power forward and small forward, according to the data from the official NBA website—similar to his closest counterpart, LeBron James. With this position, Kevin Durant can assert dominance in rebounding, screening, defending, and even playing in the post. Also, he takes the scoring leader with defensive skills in the team as a small forward.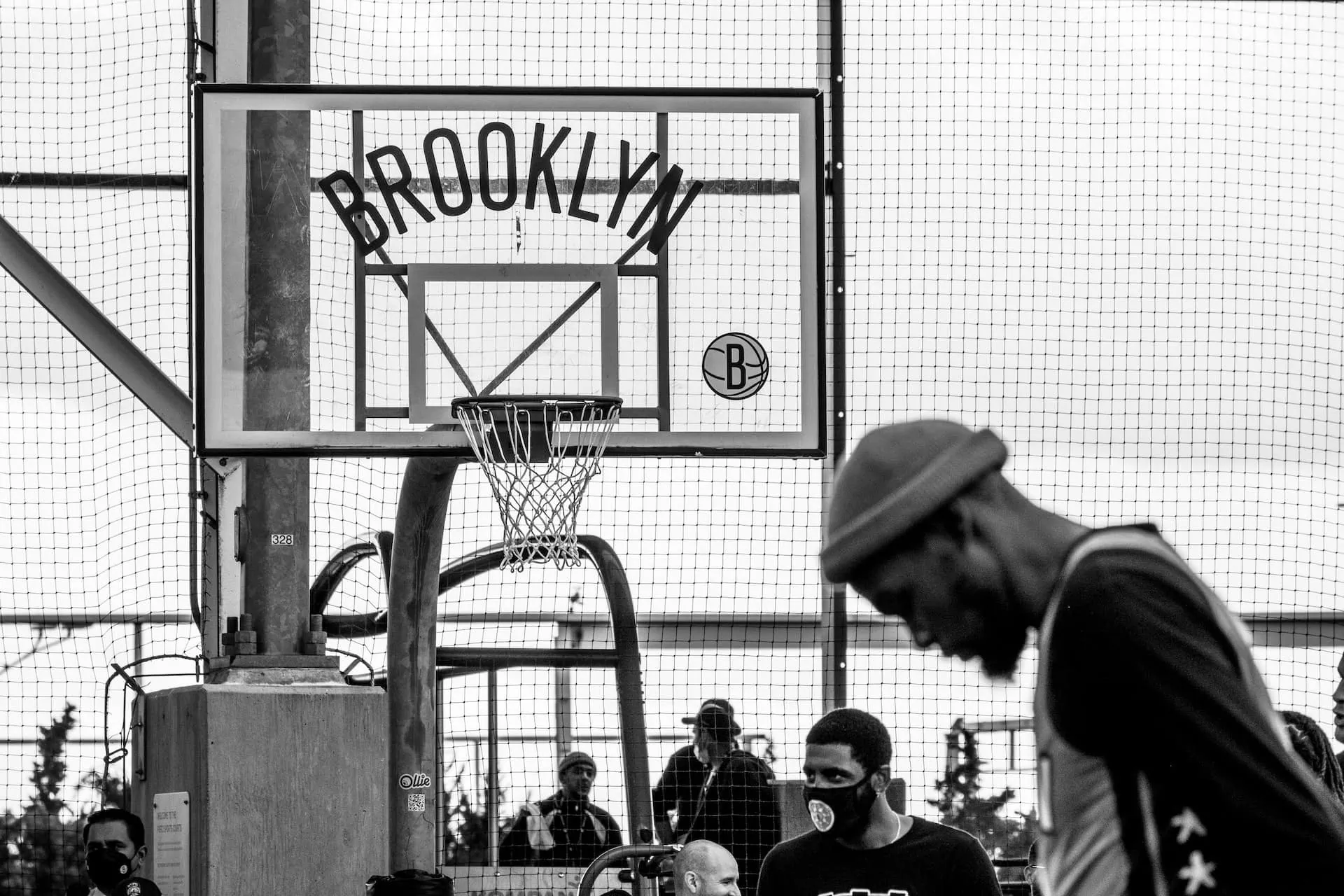 The most excellent quality that KD ever showcased is his impressive capacity to score in a streak and record clutch scores. Even though the most excellent shooter in history debates are often highly contested, no one can downplay when it comes to Kevin Durant.
What makes him a threat, then? The same metrics from his NBA profile show that he can effortlessly create a whopping average of 29.9 points in every game. If you are a fan of his, it is not a big deal since you already know he can shoot in the rim wherever he wants.
If you are asking about what kind of player Kevin Durant is, it is no shame to say that he is a sharpshooter and a defense master. His shooting is what establishes his name in the NBA league. He is in a god-like persona with his shooting streak.
Since you already know about KD and LeBron's playing strategy, perhaps you are gearing up to understand who will take the lead when you put KD vs. Lebron 1 on 1. Worry no more; the next section will route you to this discussion.
How are They Different From Each Other?
Undoubtedly, the NBA is a field that never runs out of skilled and intelligent athletes. Over its history, prominent names have dominated the courts for various reasons, but all boils down to the fact that they are above anyone's league. Kevin Durant and LeBron James are two of the greatest stars in history.
No one can argue that James is among the best and most legendary basketball players. He never goes off on the court and always delivers exciting games over the years. On top of them all, he has a record-breaking career, several triumphs, and numerous personal accolades.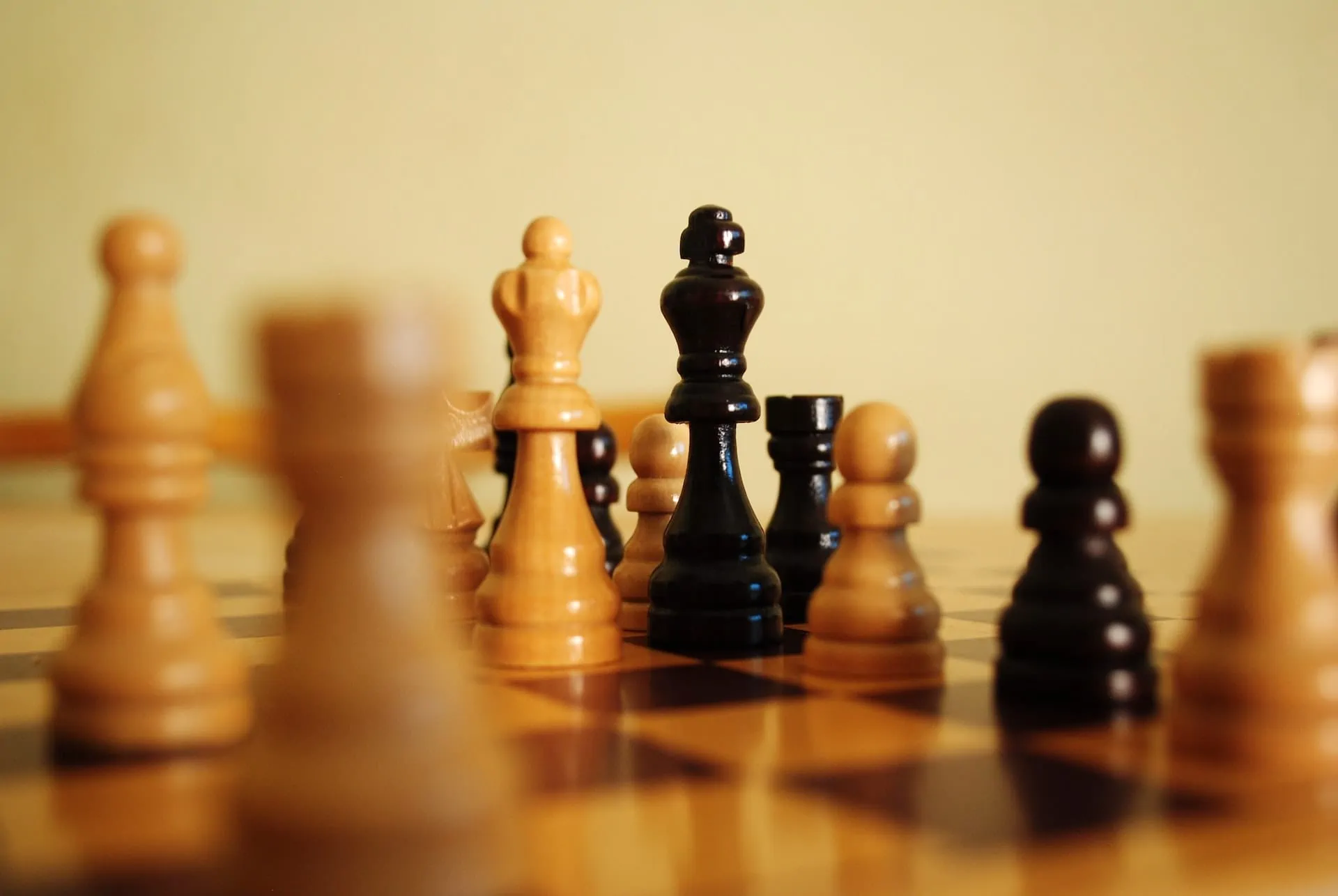 On the other hand, Kevin Durant is one of the players who can challenge and easily beat LeBron in some categories. In particular, KD performs better when it comes to defensive and shooting prowess, as well as having better clutch ball-handling abilities. 
If you are curious about the differences between these two legends, look at the subsections below. Note the two's edges and downsides because they excel in some categories but may fail in others.
Kevin Durant vs. Lebron James NBA Championships
These two legends have met in the Championships three times throughout their careers. Kevin Durant vs. Lebron James finals stats revealed that KD is ahead of LeBron with a 2-1 record.
Kevin Durant managed to paralyze the Cleveland Cavaliers two times as a member of the Golden States Warriors in the NBA Finals in 2017 and 2018. Meanwhile, LeBron James had only one chance of winning against KD in the OKC vs. Miami Heat NBA Finals 2012.
The record above alone can vouch for the better standing of Kevin Durant compared to LeBron James in the NBA finals played between the two. However, Durant only bagged two NBA Championships compared to Lebron's four championships.
| | | | | | | | | |
| --- | --- | --- | --- | --- | --- | --- | --- | --- |
| Player | PPG | RPG | APG | SPG | BPG | FG% | 3-P% | FT% |
| LeBron James | 31.9 | 10.4 | 9.1 | 1.4 | 0.8 | 52.2 | 32.3 | 77.7 |
| Kevin Durant | 31.7 | 8.1 | 4.9 | 1.1 | 1.6 | 54.5 | 43.0 | 90.9 |
The finals statistics provided by Sportskeeda reveal that Durant fared better shooting over James during their Finals, with KD having 54.5% Field Goals compared to James' 52.2%. Also, KD has recorded a 90.9% of Free Throw and 43.0% of three points percentage compared to Lebron's 77.7% and 32.3%, respectively.
Kevin Durant vs. Lebron James Honors and Awards
Awards and honors are proofs that can vouch for a player's skills and athleticism. Regarding KD and Lebron James, the latter is expectedly awarded compared to the former. Below is a detailed table of the honors and awards comparison of the two NBA legends.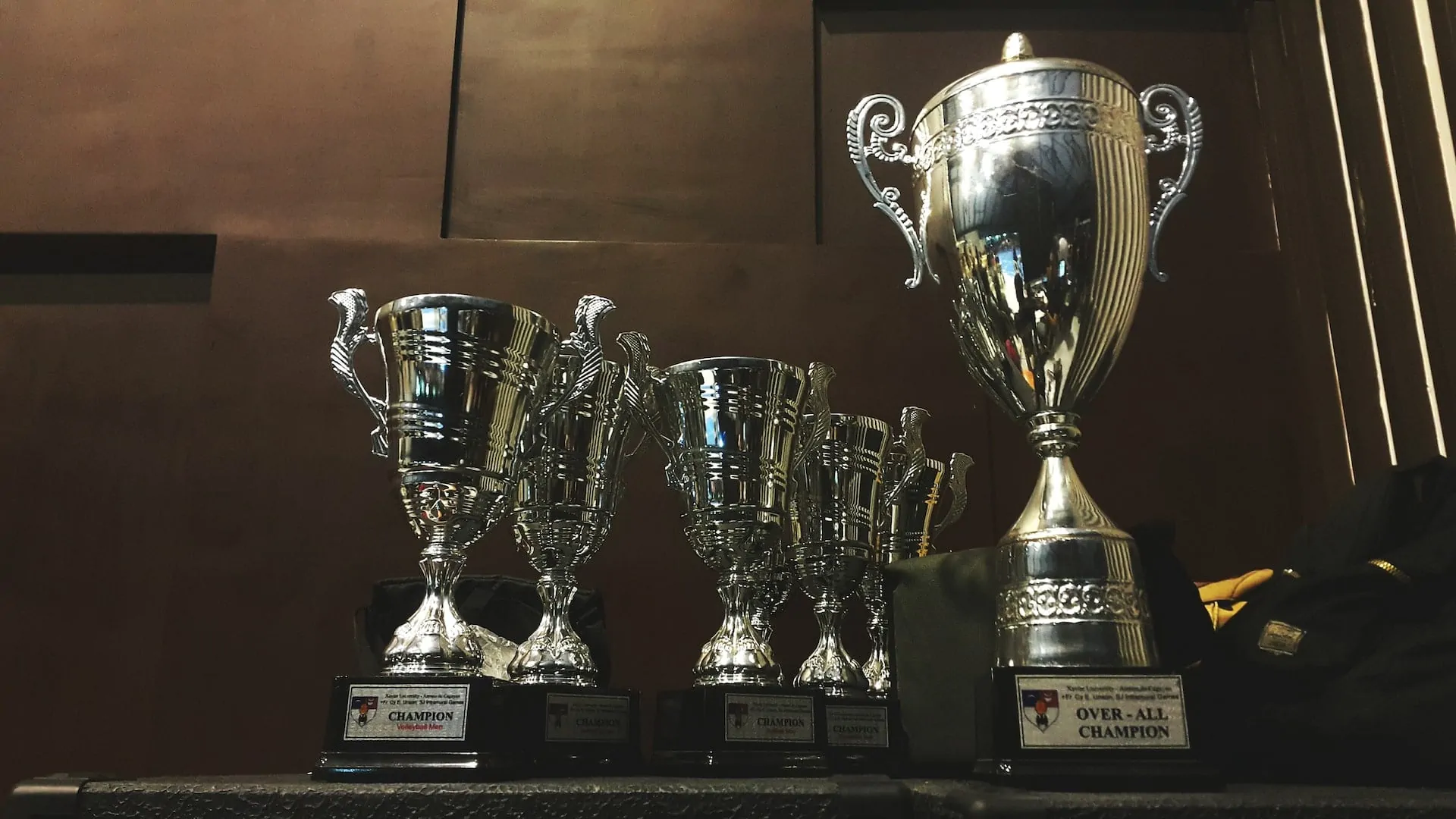 | | | | | | | | | | |
| --- | --- | --- | --- | --- | --- | --- | --- | --- | --- |
| Name | Season MVP | Finals MVP | All-NBA First Team | All-NBA Team | All-Defensive First Team | All-Defensive Team | Scoring Leader | Assist Leader | Rookie of the Year |
| LeBron James | 4 | 4 | 13 | 18 | 5 | 6 | 1 | 1 | 1 |
| Kevin Durant | 1 | 2 | 6 | 10 | 0 | 0 | 4 | 0 | 1 |
To translate them into words, LeBron James is technically way ahead of KD based on their awards. James asserted dominance in the defense and overall performance, while KD was better than James regarding their shooting abilities.
Kevin Durant vs. Lebron James NBA Stats
Another aspect that you should consider in knowing the difference between the two is based on their career stats. You can tell Lebron vs. KD head-to-head data by assessing their numerical metrics according to their NBA profiles. Check out their differences below and come up with your own opinion about their edges and weak points.
Regular Season
| | | | | | | | | |
| --- | --- | --- | --- | --- | --- | --- | --- | --- |
| Player | PPG | RPG | APG | SPG | BPG | FG% | 3-P% | FT% |
| LeBron James | 27.1 | 7.5 | 7.4 | 1.6 | 0.8 | 50.5% | 34.6% | 73.4% |
| Kevin Durant | 27.2 | 7.1 | 4.4 | 1.1 | 1.1 | 49.6% | 38.4% | 88.4% |
Playoffs
| | | | | | | | | |
| --- | --- | --- | --- | --- | --- | --- | --- | --- |
| Player | PPG | RPG | APG | SPG | BPG | FG% | 3-P% | FT% |
| LeBron James | 28.7 | 9.0 | 7.2 | 1.7 | 0.9 | 49.5% | 33.7% | 74.0% |
| Kevin Durant | 29.4 | 7.8 | 4.1 | 1.0 | 1.2 | 47.6% | 35.6% | 86.6% |
The tabular data above suggests that both players excel in different fields. KD is undeniably an ace at shooting, while James is more of a defensive and scoring geek.
Kevin Durant vs. LeBron James Style of Play
The basketball dynamics that these two legendary players use are opposite from each other because LeBron is more dominating and assertive on the court. At the same time, Kevin Durant is better at clutching matches and shooting from long ranges. 
In a basic sense, KD has more smooth yet powerful moves on the court than James, who can rip the court off with his superb athleticism. If you are to judge who has the better style of play, it depends on your preference.
If you prefer defensive and forceful games, James may take the win. Meanwhile, KD dominates in terms of seamless moves and long-range shooting. Whatever your choice is, no one can take away the fact that they are both great players in this generation.
Did Lebron Play Against Kevin Durant?
The answer to this question is yes. LeBron James has faced KD in the league since KD's debut. Both have encountered on the NBA courts in regular seasons and even in championship bouts. 2008.
According to regular seasons, both NBA top players played against each other 21 times as of January 2022, according to Sportskeeda. Meanwhile, KD won two championships out of the three matches they played against each other. LeBron James only won once against KD on the championships courts.
In like manner, Lebron vs. KD clutch stats proves that Durant has better clutching abilities on and off the finals, which contributed a lot to the better finals record played against the two. However, the tables can turn in the coming seasons.
NBA Experts Opinions on Lebron vs. KD
Expert opinions are an excellent basis for an in-depth analysis of these two players' athletic standing because their takeaways are based on empirical and just understanding. 
First,118 retired NBA players participated in a poll initiated by The Athletic to select the best NBA players of today—LeBron James and Kevin Durant- among the players who emerged as victors on the top tier. KD scored the highest with a total percentage of 44.4, while LeBron settled behind him with only 31.6% on his odds.
On the other note, 1993 NBA MVP and Hall of Famer Charles Barkley released his honest opinion about NBA players and made a rank of his personal favorites in 2017. According to this tweet from N.B.C. Sports Philadelphia, Barkley left KD in his top 10 list and placed LeBron in the 5th notch. 
"LeBron James is better than Kevin Durant…and neither one of them is as good as Michael."

Agree with Charles Barkley's list? pic.twitter.com/5bCHoIrvPp

— NBC Sports Philadelphia (@NBCSPhilly) September 6, 2017
It proves that even experts have divided opinions about this debate since their stats are not evenly distributed. There are aspects that KD overpowers, and there are categories that James is beyond anyone's level.
Who is Better Between KD and Lebron Historically?
Historical-wise, both fared enough to be named as one of the greatest players the NBA has ever had. However, LeBron James has gained more recognition compared to Kevin Durant.
This ESPN data provides a timeline of MVPs in the NBA, wherein James grabbed four finals VMS compared to Durant with only two MVP finals. Although it is just a single aspect, James claimed these awards between 2012 and 2020. It only cements the fact that he had a sustained performance over the years.
James will only naturally gain more momentum and awards since he debuted earlier than KD However, KD remains on his upward trajectory that will soon leap to the highest heights, and no one is ready for it.
Wrapping Things Up: Who is Better? KD or LeBron? And Why?
The debate on the better player between KD and LeBron James is multifaceted and has no absolute answer. Again, who is better? KD or LeBron? Why? The answer is both are better than each other in different aspects.
LeBron is more skilled in defense and scoring, while KD is untouched when shooting long ranges. The only definite answer that you must consider is your personal preference. Even experts have divided opinions about it, so you must evaluate it yourself and make your analysis of their edges and downfalls.
We hope you enjoyed this post! If you did, be sure to check out our other basketball FAQ articles here.